Last Updated on December 10, 2020
Lifewtr Pepsico is a new premium bottled water.
It is Pepsico's attempt to add a new brand to the company's portfolio.
The aim is to capitalize on the increase in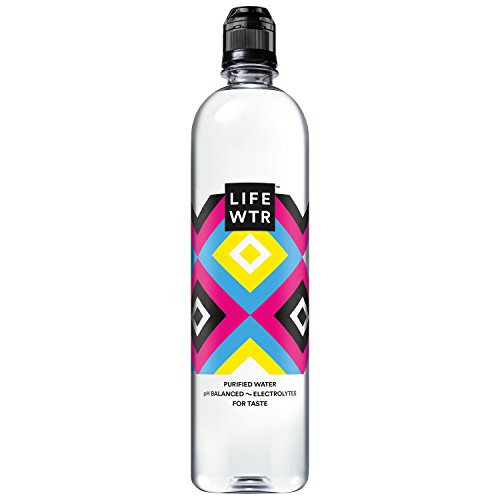 consumers' appetite for healthier beverages.
The Lifewtr PepsiCo package is more central to the brand than the product itself. LIFEWTR is a purified pH with electrolytes. It is packaged in an elegant PET bottle in two sizes.
One of the most unique things about the premium water design package is that it features the art works by up-and-coming artists.
They are typically young artists who work in graphic design, street art and photography.
Pepsi Water Brands
LIFEWTR Pepsico differs from other "premium brand" bottled waters. Others like Smartwater from Coca-Cola as Lifewtr tries harder to attract the young trendy and affluent market.
The LIFEWTR bottle labels will feature a rotating array of creative and exclusive designs by emerging visual artists.
For instance, you can visit the Series 1 artists Jason Woodside, Craig & Karl and MOMO on the LifeWTR website.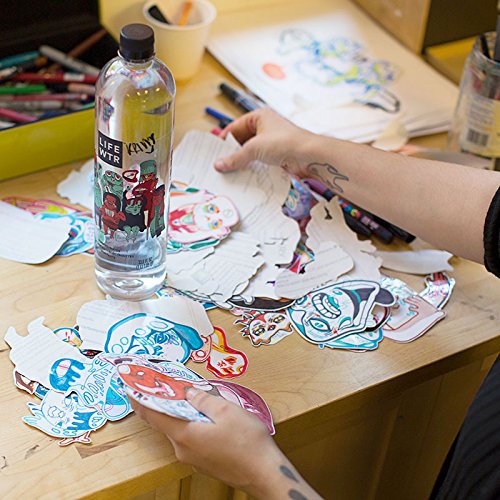 Pepsi Water Products
The introduction of Lifewtr Pepsico is particularly intriguing as PepsiCo already offers a wide selection of bottled water.
It owns Aquafina, one of the company's $22 billion brands, and already controls the $185 billion world market for bottled water.
The introduction of Lifewtr Pepsico is a further extension and foothold in the lucrative water market.
Is Life Water Alkaline?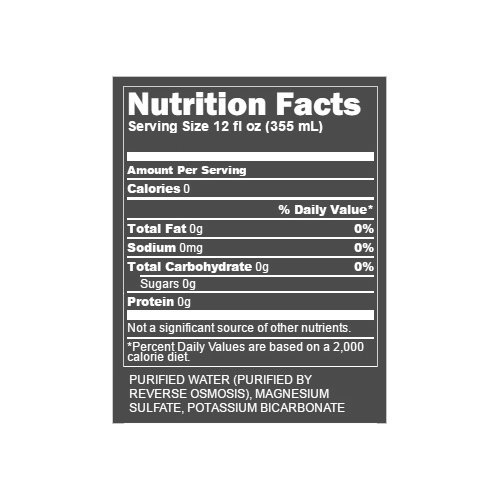 Yes, but only a little bit. 
The pH of Lifewtr Pepsico is in the range of 6.4 to 7.4. This means it is neutral to slightly alkaline. So if you're looking for something that is gently alkaline then this can work for you.
However, if you really want a fully alkaline water then you should try truly alkaline bottled water like Essentia which is 9.5 pH or Alkaline88.
Life Water Price
The Lifewtr Pepsico starts from $1.80 per 1 liter bottle and this is the cheapest price that I have seen.
You can typically expect to pay a little more than that especially online with extra delivery costs.
However, you can get free delivery if you're a Prime member. Not a Prime member? Get Prime for free here.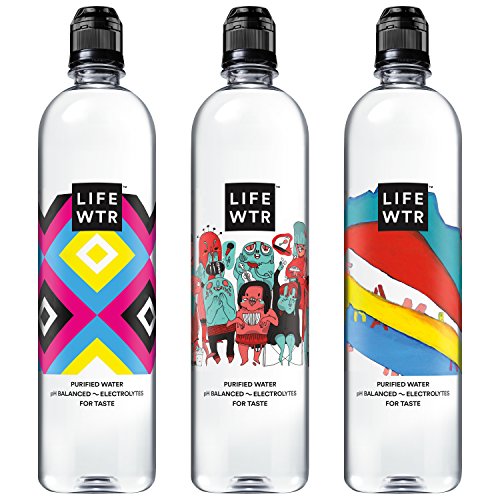 Lifewtr Illuminati Connection?
OK so one of the bottle designs featured an image of an eye in a triangle.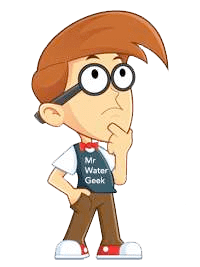 This led conspiracy theorists to go on over drive.
It's also a pretty hard thing to ignore if you put the brand name into any online video search engine.
I personally could not care less about the so called shape-shifting, lizard, Illuminati elite (if they exist).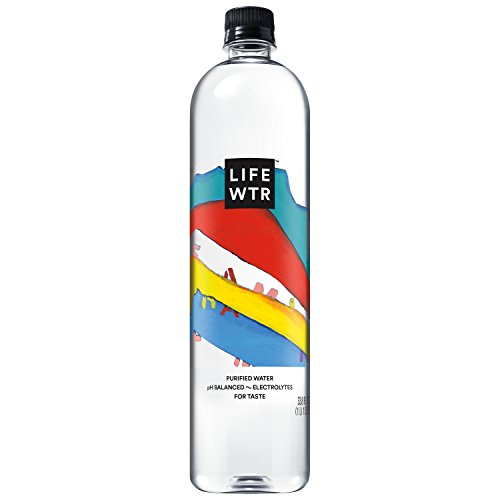 But if this is a concern for you then try a different premium water brand like HINT or Blk.