Article Last Updated: November 2023

The Biggest PROBLEM With Hint Water Everyone Is Complaining About
By far the biggest complaint of HINT water is its plain taste.
I have many people leaving comments complaining that it's not as sweet or full of flavor as they expected.
However, it is important to remember that this drink has zero calories and how can water taste sweet without any added sugar or sweeteners and still remain 0 calories like water?
There are definitely better-tasting fruit-flavored water options out there but they will most likely be full of sugar or at the very least contain some calories.
How Did HINT Water Get Started?
Here is my Hint water review as it grows in popularity and seems to be the drink of choice for silicon valley.
Hint water came into existence in 2004 by Kara Goldin. Its selling point is that it's sugar-free, completely natural and claims to have very high-purity but also sweet tasting because it contains fruit flavors.
Hint water competitors are other natural water companies like fruit water, MiO from Kraft Food and Glacéau's Vitaminwater.
Despite the fruit flavors the Hint water label label says that it doesn't contain sweeteners, calories, trace minerals, minerals, preservatives and even sugar.
What's more is that Hint water claims to be gluten free and vegan!
So to put it simply, Hint water only contains natural fruit essences and oils.
All of which come from different combinations of heating, cooling, dissolving and filtering.
Do you love your fizzy soda kick?
Then there is even a version of Hint water that is called Hint Sparkling (formally Hint Fizz), which is Hint but with extra fizz.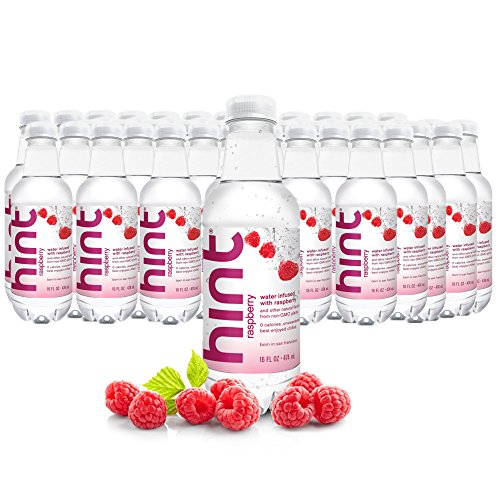 This is why Hint water is so popular. It is a sugar-free, healthy, calorie-free, preservative-free alternative to soda. The idea is that you get a sweet-tasting drink to stay hydrated without having to worry about extra calories.
If all these claims stack up then it might be the answer for you if you are pregnant, diabetic or have any sort of gastrointestinal problem. Or perhaps you simply find the taste of natural water incredibly boring but understand the importance of hydration to your health.
The slogan is as follows: "Hint is pure water + a splash of natural fruit. 0 calories, 0 sugar, 0 diet sweeteners, 0 fake!"
This Hint drink review will see if these claims do in fact stack up and if it is something worth buying…


What Does Hint Water Taste Like?
If you are expecting regular flavored water that's bursting with sweetness – you will be very disappointed.
It is literally mostly water with a 'hint' of fruit. The flavor is extremely subtle and is almost an after taste. However, the idea behind this product is that it has a zero calorie profile while not tasting as boring as regular water.
I can confirm this having tried it for my self and lots of customer reviews online say the same. Almost everyone who is not expecting heavily sweetened water enjoys the experience (myself included).
The best tasting hint water by far is the Hint Sparkling / Fizz variety. There is nothing quite like a little fizz to really bring the subtle fruit flavors alive.
Of course, everyone has their own unique taste.
So it's best to buy some for yourself and see if the taste suits you. They all taste different and you will certainly enjoy some flavors more than others.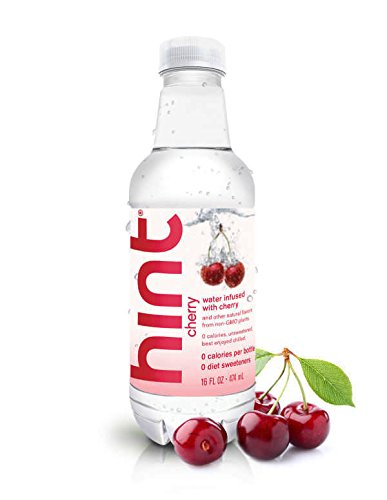 Does Hint Water Have Stevia?
No, Hint Water does not contain any Stevia. Here is the typical ingredient list for the Hint fizz: 0 diet sweeteners, 0 sugar, 0 preservatives, 0 gmos, 0 stevia and 0 calories.

Does Hint Water Have Caffeine?
Yes but not in all of the flavors. Caffeine is only in Hint Tip Caffein Kick.

Hint water caffeine is present in the Tip Caffeine Kick versions of Hint Water. Despite the caffeine, this variety of Hint is unsweetened and still contains fruit flavors. Kick offers 60 mg of caffeine per bottle and tastes similar to its other varieties.
Hint Water Ingredients

The regular Hint water ingredients are:
Purified water.
Natural flavors.
The ingredients are slightly different for the HINT Tip Caffeine Kick range. The principle difference is the addition of caffeine:
Purified water.
Natural flavors.
60 mg of caffeine.
This means that HINT water includes:
0 artificial flavors,
zero sweeteners,
0 calories.
Why Does Hint Pasteurize Their Water?
A quick look on the FAQ section of the Hint water website reveals that Hint is made with different techniques of reverse osmosis. This may include processes of deionization and ultraviolet light treatment.

This water purification happens before flavors are added.
However, the he final and slightly surprising step is that Hint water goes through is pasteurization.
Pasteurization simply means a process of killing microbes. So its therefore safe to assume that Hint pasteurizes to maintain quality.
Pasteurization assures the water is microbe free and lasts longer.
How is Hint Water Made?
Hint Water is essentially a mix of water and natural fruit flavors. Their key selling point is that they do not include anything artificial in their water.
Unsweetened, all-natural, ultra-pure water that is infused with natural fruit flavors.
No sugar, no GMO ingredients, no calories, no preservatives, trace minerals, and without diet sweeteners.
Hint Water Flavors
In simple terms, Hint Fizz and Hint Water come in 16 ounce bottles, all natural, sugar free, and zero calories. In essence, Hint water is water with natural fruit flavoring. Here is a list of Hint water flavors:
The Hint Fizz (Sparkling) has all the same flavors but with sparkling water but also include some extra flavors like:
What are the other natural flavors in Hint water? Apart from water and natural fruit flavors the ingredients include nothing. No sugar, no stevia and no preservatives.
Hint Water Alternatives
Water soaked in fruit is nothing new. This means that there are dozens of similar products, much like Hint Water.
Okay, some of these use artificial sweeteners or contain sugar in their formulas, but the point is that you have options.
In fact, if you want to save money while formulating your own unique flavor profile, you can create fruit infusion water in your home for a fraction of the cost of Hint Water. You can even use sparkling water for your own version of Hint Fizz.
Just be careful with the fruit you choose when doing it by yourself at home. For instance, using lots of grapefruit is not only bitter but can cause diarrhoea.
Make Your Own Hint Water
It's easy to make a copycat hint water. All you need to do it slice up some fruit, add it to water and leave for a few hours in the fridge to infuse.



You can base it on hint water recipes or try your own mix of fruits like:
Add some homemade fresh citrus slices to water.
Tear up some herbs, crush berries and add to fresh watermelon water (mint usually works well).
Thinly slice cumbers and oranges and add to water.
Pour some pickle juice to ginger and lemon water in order to make your own electrolyte replacement drink.
To see for yourself, check out this 4 super easy water fruit infuser recipes.
Hint Water Customer Feedback
At the time of my research, the customer Hint water review number is over 7,400 on the Hint water website with an average rating of 5 stars. The general praise seems to revolve around its good taste, the lack of sugar and other ingredients, which helps to reduce (or eliminate) the consumption of soft drinks.
There are also 872 customer reviews from other online sources. These reviews specifically revolved around the Blackberry flavor of Hint Water. This flavor has an average rating of 4.1 stars.
Although many hint water reviews reflect those found on the Hint website, there are also some complaints.
For instance one Hint water review complained about getting lower quality product compared to the original batches, another talked about a "chemical" taste and even some complaints that the water had gone bad (e.g a "rancid" taste). A few customers said that they asked the company for a solution but did not receive an answer.
Finally, you can buy Hint water bulk with the special offer below where you subscribe and save when buying in bulk. To my knowledge this Hint water subscription is a limited offer and can end at any time.
6 Different Ways To Make Your Own Hint Water
Your first choice is to add fresh citrus juice to purified filtered water.
Flavor your water by adding fresh herbs.
For only a hint of flavor consider only adding freshly cut cucumbers.
To spice things up, you can put some freshly sliced ​​ginger into your water. Ginger is known to be a natural belly tamer.
Instead of using a slice of cucumber, add cucumber juice instead. Doing this makes it become your very own electrolyte replacement drink.
Do you need a touch of sweetness? Then try putting some crushed pomegranate seeds or strawberries in your water.
> See more DIY fruit infused water recipes <
Top 5 Reasons You Should Drink Hint Water

No fake ingredients (note water nutritional information) – 100% natural. 0 sugars, 0 sweeteners, 0 stevia, 0 preservatives, 0 calories and 0 GMO. Vegan and gluten free. Natural fruit oils and essences with pure H2O make the water of the track and the essence of Hint Water Fizz nice tasting.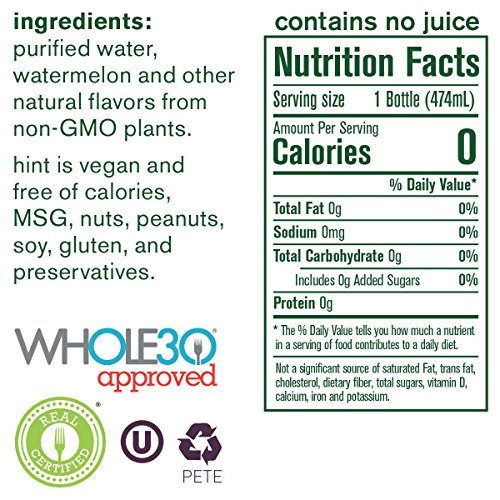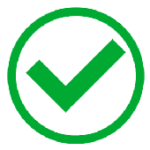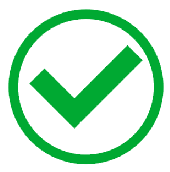 Comfort: You, the customer, can shop directly at Hint, which most beverage companies do not offer. Not only that, tip water can be sent directly to your door. No more hassle with the occasional inconvenience of using the store to carry water tanks. Hint Water also offers a regular delivery service so you do not have to worry about making your orders every month. Right now I have the taste of the month with auto shipping, every month a new taste of Hint Water comes to my door.

Taste: Did you know that 76 million Americans drink 72 million diet sodas each year? Now look at this, 76% of diet soda drinkers would reduce their dietary soda consumption. But they find a big obstacle; they distinguish the taste of water. The combination of pure water + natural ingredients means Hint Water offers this audience a lot of hope.

Diversity: Along with a great taste, Hint Water (as I mentioned earlier) offers a variety of flavors. Water stimulation of pineapple, blackberries, watermelons, peaches, pears, raspberries and more. Also for those who need a little morning help or just a midday soda, Hint Water Fizz offers natural caffeine.

Hydration: A person can live for about 21 days without food; but not drinking any water in that time would mean death. Water is important to help metabolism, eliminate toxins, relieve headaches, aid digestion, support the immune system, prevent muscle spasms, and generally improve energy.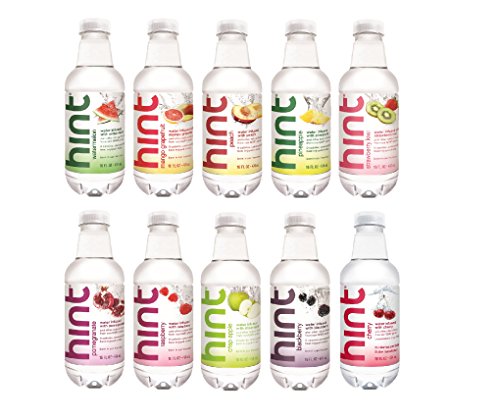 HINT Water Data Facts
CEO
Kara Goldin is the HINT CEO and founded Hint Water in 2005.
Is it healthy?
Yes, it's healthy because Hint Water is sugar free, vegan and gluten free. It also doesn't include diet sweeteners, preservatives or calories. Finally the HINT brand is certified NON-GMO as well as WHOLE30 approved.
Nutrition Facts
| Calories | 0 | Sugars | 0 |
| --- | --- | --- | --- |
| Sodium | 0 g | Polyunsaturated | 0 g |
| Potassium | 0 g | Monounsaturated | 0 g |
| Dietary Fiber | 0 g | Saturated | 0 g |
| Total Carbs | 0 g | Total Fat | 0 g |
Hint Water Lawsuit?
The Hint water lawsuit is based on the use and description of Propylene Glycol as an 'all-natural' ingredient. However, the issue is that Propylene Glycol (PG) is considered to be a synthetic substance by the FDA. Hence the 'all-natural claim by Hint while using Hint water propylene glycol is the basis of a class action lawsuit filed against Hint Inc. The case is on-going at the time of writing this.
Is Hint Water Bad for your Kidneys?
No, Hint is not bad for your kidneys because Hint does not contain anything like sodium or potassium that could negatively effect your kidneys.
Hint Water Retailers
Hint Water is only available in 16oz bottles and Hint Fizz in 16.9oz bottles. The following prices come directly from the company and correct at the time of writing this. Note that you may be able to get them cheaper on places like Hint water Amazon.
12 Bottles Tip Fizz: $18
12 bottles of water recommendation: $16- $18
60 bottles of water recommendation: $80
120 bottles of Hint Water or Tip Fizz: $160
Where To Buy Hint Water?
If you're interested, you can also sign up to their subscription service called "Club Hint." This newsletter allows you to regularly receive the product of your choice. Before signing up, you can choose which product you want to receive, how often, when you want to receive it and how much you want. You can also cancel or pause the subscription at any time. Signing up gets you benefits like free shipping on 3 or more cases and early access to new flavors.
Remember that you don't need a Hint water coupon to get this special offer just use this link.
However, you can change or delete your subscription plan through the panel of your account by using the online contact form or by sending an e-mail to hello@drinkhint.com
Bear in mind that you can also get Hint water from most national retailers such as Amazon, Wegmans, Safeway, Sam's Club, Whole Foods and Walmart.
Hint Water Review – Total Waste of Money?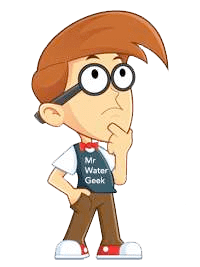 If you have a distaste for plain water, need variety, want the natural calorie free option and seek to keep good health, Hint water can be for you.
With natural ingredients, nice taste and flavor, Hint Water has become an option for me and for many other consumers desperate to increase their daily water intake.
People like us want to drink more water without 'suffering' with what some would consider to be the plain taste of natural water.
It's also good for those who are pregnant or breastfeeding and looking for a sugar-free alternative.
Or perhaps you have gastrointestinal problems, are diabetic or simply want to give up soda? Hint water may just be the solution you are looking for.