Article Last Updated: October 2023
Why SodaStream Might NOT Be Worth It
Here are some of the most common complaints of why SodaStream might not be worth it.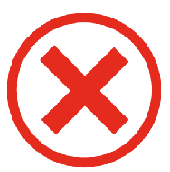 The flavour is just not as strong as a regular soda. This might seem like an obvious point but many people buy into the hype that they will be able to seamlessly replace all their soda drinks with this device and not notice much difference but this is not the case.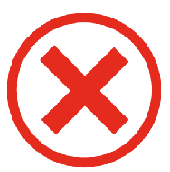 The other issue people are having is the limited flavor options although it might be possible to create your own flavours using healthy fruit flavorings.
What is SodaStream?
This SodaStream review will come as a surprise to anyone who grew up in the 70s or 80s. Back then, a soda stream was the equivalent of a kitchen sink for a magic show with the Swap Shop and E.T. as a reference of pop culture for the time.
At that time, the coveted "soft drink maker" proudly appeared in 40% of British kitchen counters.
It was an easier time for consumers and SodaStream today faces heightened competition for the nation's attention.
In this article, I take a look at the best sources of soft drinks available online. As many of you know, these are ideal for making mineral water.
However, they are much more useful than that. You can take modest tap water, carbonize it, and in a few seconds you have mineral water.
This is of course better value for money than buying bottled water in supermarkets. Water will also be much healthier and therefore better for you.
The best part? Children also prefer it a lot and this means they are more likely to drink more water.
Sodastream Basics
Before giving you SodaStream reviews let us cover the basics. What are soda streams and what do you need to know as a consumer before you buy?
There are lots of different types of SodaStreams for you to choose from. However, understanding the basics of how they function will help you choose the right SodaStream for your needs.
What Are Soda Streams?


They are in their simplest form, a water container machine the creates sparkling water or soda (if you add flavors).
The container has and uses small gas bottles, the machine then lets the gas through to a carbonation bottle.
When that happens, you'll have mineral water in seconds. A big part of the fun is deciding which flavors you want. There is no doubt that there is a wide choice.
It is certainly worth mentioning that it will also help the environment. SodaStreams do their part to free the world of plastic bottles.
It is estimated that the average household that owns a soda stream saves the environment of 1,000 plastic bottles a year.
Sodastream Review Consumer Reports
The SodaStream uses water directly from the faucet and turns it into soda.
SodaStream machines make sparkling water. The water is carbonated by connecting the bottle to the Soda Stream and pressing a button several times until a loud click is heard.
This click means that you now have your bottle of carbonated water.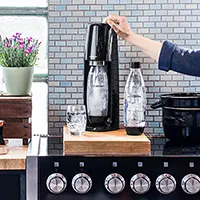 Today, manufacturers continue to value quality, economy and comfort, but they also seem to use the green argument to convince people to buy a soda making machine.
One of the best things about using a SodaStream is that its sort of a green product because it allows consumers to reduce their carbon footprint.
This is because each time you make soda water or sparkling bottled water at home instead of buying it at the store you save a plastic bottle going to the landfill.
Soda Stream Reviews
The Soda Stream system means you do not need to buy traditional sparkling water bottles from the shop, meaning that less plastic is produced.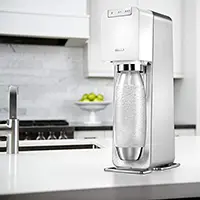 Less plastic waste is generated, and fewer bottled drinks are transported from the manufacturers to the distributors from stores to homes.
Sodastream Fizzi Review

If you want to track the amount of CO2 you use and just want your drinks to be slightly carbonated, choose the Fizzy model.
SodaStream Fizzy comes with a "fizz chip" that records your CO2 consumption and allows you to better control the carbonated form of your drink. The pack includes: i) The fizzi sparkling water maker and (ii) 1 liter BPA-free reusable source carbonating bottle.
SodaStream Spirit Review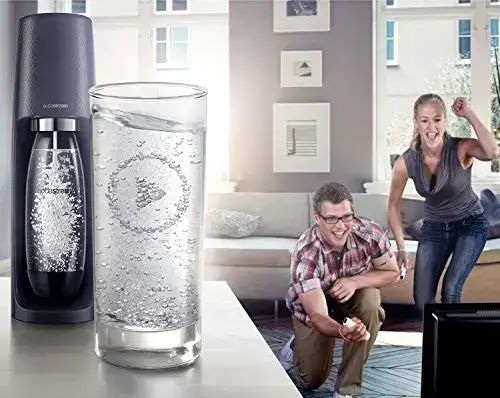 Are you a true lover of sparkling water? Can you imagine your day without a glass of mineral water or a cocktail with gas?
With the SodaStream Spirit Machine you can enjoy your favorite drinks anywhere, anytime.
Whether you are planning a weekend in your summer house by the lake or a picnic in the nearby park, you can easily carry this compact and lightweight handheld unit.
SodaStream Power Review

To end this SodaStream source review, I'm going to list all the best benefits and specifications that you should know before you buy.
Make sparking water at the push of a button soda water linked to your tap faucet.
SodaStream Power enhances the automatic carbonation experience for drinks to your liking.
Features a quick release mechanism to secure the carbonation bottle in one quick movement.
Present the elegant and minimalist design of the award-winning SodaStream Source.
It contains a 60 liter CO2 cylinder and a 1 liter BPA free carbonated bottle to save up to 2,000 bottles and cans per year.
See SodaStream UK Prices – – >
What SodaStream Flavours are Available?
The best way to try new flavors is buying the full mixed package, they are called Mixed package SodaStream Classics.
In this way you can try different flavors. If you find those you like, you can also buy them again and use them again in the future.
There are many flavors to choose from and I have listed them below:
Lemonade.
Tonic.
Dr Pete.
Soda Cream.
Mango.
Cherry.
Lemon and lime.
Cola.
Grapefruit.
Pineapple.
There is another set of these flavors that are diet versions for most of the flavors listed above. This means that you have lots of choices.
What is a Soda Maker Used for?​
The mechanics of a SodaStream are pretty simple. Basically you take ordinary tap water and add CO2 to it.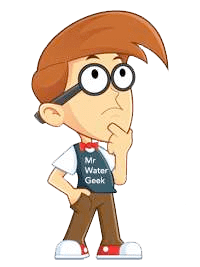 This creates bubbles or effervescence, as most people refer to it.
The machine essentially consists of a stand that looks good and sits in your kitchen.
The CO2 tank is then connected to the back of the soda stream, usually by screwing it in for a secure fit.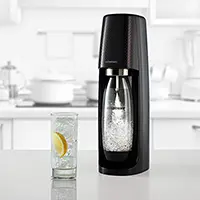 Then turn it back on and you only have to replace the cartridge when it's empty.
A typical SodaStream machine can carbonize about 60 liters of water.
If you like sparkling bottled water then this will save you a lot of money and inconvenience.
Many people, however, prefer a refreshing drink by adding flavors or natural fruit to be an alternative to sugary sodas.
**SodaStream Review Update**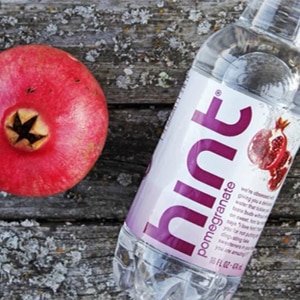 Since writing this review I've been inundated with lots of negative feedback and bad experiences.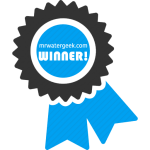 This is why I am no longer recommending people buy SodaStream.
If you want to drink sparkling water that's sweet and also zero calories you should perhaps try HINT fizz?
I have an extensive HINT water review that looks at why this may be a better alternative to sugary soda drinks.