Article Last Updated: October 2023
Why Hydrotech Water Softener Might Not Be Worth It
Here are just some of the reasons for why I don't think Hydrotech of similar whole house water systems are worth it.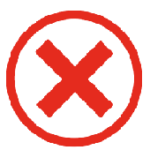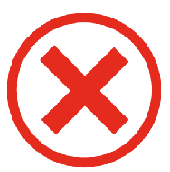 The Hydrotech water softener is almost identical to fleck water softeners, which is a product that I have previously heavily recommended on this blog but I am no longer recommending Fleck or Hydrotech for the following reasons: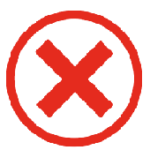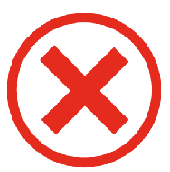 Basic stand-alone Hydrotech softeners do NOT filter your water. This means that even though they only cost upwards of $1100, you will still need to pay for a plumber and for a filter otherwise your water is undrinkable. The final costs will be something closer to $1600 – $2000. The final solution will be complicated with different machines doing different things.
Meanwhile there are better all-in-one softener + filter combinations from brands like Aquasana that will treat everything that affects your water NOT just hard water.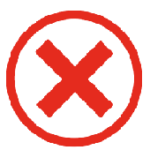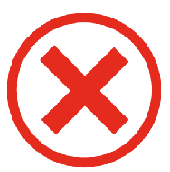 Hydrotech softeners don't usually come with filters. However, the few Hydrotech units with integrated filters typically come with extremely basic filters.
They are likely to only filter sediments and some common contaminants. Whereas the filters that come with other salt based softener systems like the SpringWell whole house softener and filter treat everything. This includes chlorine, viruses, mercury, bacteria and even pharmaceuticals.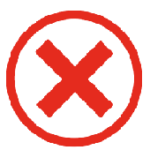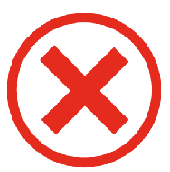 Installing a Hydrotech by yourself can potentially void any warranty that you have. However, other whole house water systems like Aquasana provide you with a professional grade installation kit. This means you can potentially save yourself a small fortune and install it yourself.
Do You Even Need A Water Softener?
Water softening by the "base exchange" or "ion exchange" method can be an extremely effective scaling control method for many systems.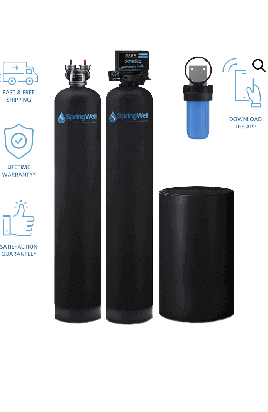 In particular, this technique is useful when you need permanent softening effect. Or soft water is important to the operation of water filtering processes that will follow.
For instance, the use of a reverse osmosis machine or a countertop filter.
This process has many names and is also known as water softening, salt regeneration or ion exchange water softening.
In this process, the mineral salts present in the water, which are responsible for the formation of hard water, are exchanged with other minerals. The water "softens".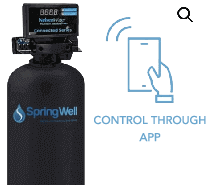 But you will need to find another method of filtration to make it "drinkable". The "Drinking Water Inspectorate" (for England and Wales) recommends that soft water is not considered to be drinking water quality.
However, there are many potential benefits to the water softening process and Hydrotech has developed a leading team in its class.
This Hydrotech water softener review will help you decide if this brand of softener is right for you.
Hydrotech Water Softener Reviews
Hydrotech has a range of water softeners that mirror what is is offered by the Fleck SXT range. For instance, the Hydrotech 5600 softener is almost identical to the Fleck 5600 SXT model. This is in terms of what it has to offer and capacity.
In any case both machines a equally effective at removing the formation of "hard" minerals and limescale deposits in your water. It is ideal for situation where no drinking water required for instance: laundry, bathrooms and sanitation.
Routine maintenance is necessary and you will a regular supply of salt tablets for the machine to work.
Hydrotech 765 Water Softener

The hydrotech 765 water softener is a unit with many good features. Features that rival the best water softeners currently on the market. For instance, it includes things like an electronic flow control valve with NSF approval. Not to mention a piston, seal and spacer technology.
Other Hydrotech 765 water softener features include:
Adjustable cycle times.
The easy-to-use LCD display shows the time of day, the regeneration mode and the remaining gallons.
Possibility of manually indexing the position of the desired cycle for faster and easier installation and maintenance.
Self-charging capacitor maintains the date / time for 48 hours while programming remains.
in permanent storage.
Immediate, delayed meter, meter override and calendar clock modes.
WQA Gold Seal 8% cross-linked cationic resin.
NSF-certified high-pressure tank.
Polyethylene twin tank models contain plastic salt grid.
High performance brine tank / cabinet built with high density NSF certified.
Space-saving bypass with integrated turbine meter.
Quick connection fittings for bypass time saving, drain line, brine line and power cable.
Sole safety valve for increased overflow protection.
5 year control valve warranty and there is also a 10 year warranty on the tanks.
Extra options:
Round or square brine containers in black, blue or vanilla.
Tank jackets with black covers in grey, chrome, vanilla or blue.
Traditional twin container or cabinet style.
Pressure vessel in natural, blue or black.
Hydrotech Water Softener Model Specifications Compared


Hydrotech 765 Water Softener Price

The Hydrotech 765 price is hard to find because they are not available online places like Amazon.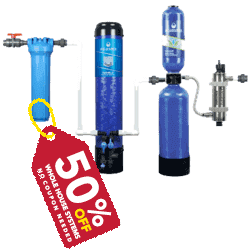 This suggests that you need to order the machine directly from the manufacturer. However, I was able to get an indication of the price from an online re-seller so these prices are only correct at the time of writing:
Hydrotech Metered Water Softener – Store Pick Up Price $1050
Hydrotech AIO Iron Filter – Store Pick Up Price $1050
As previously stated, this price is an indication only and you may need to contact the manufacture direct for a a more up-to-date price list.
Hydrotech Water Solutions

Hard water or water that can lead to calcium deposits in water systems – contains the mineral salts of calcium and magnesium. These are naturally present in the water but the amount varies depending on the location and the source of the water.
When they dissolve in water, these minerals form "ions" that are charged particles. Calcium and magnesium always have a positive charge (known as cations), and other ions such as bicarbonates, chlorides and sulfates will always have a negative charge (known as anions).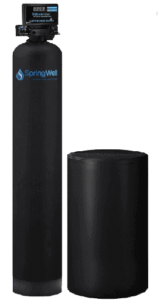 Hydrotech water solutions, specifically their water softener machines converts this hard water into soft water.
Complete List of Hydrotech Water Services
Hydrotech provides all major water softening and water conditioning services. They have a range of water softener machines that are similar to what is available from the Fleck SXT range.
Hydrotec is not the same as hydrotech. Hydrotec is a UK based company that provides the following list of services with branded names:
HydroMag-T: Advanced Physical Water Conditioning
HydroMag: Physical Water Conditioning
HydroION: Water softener.
HydroPUR: Ultra Violet Disinfection.
HydroMOS: Reverse Osmosis Filtration
HydroDOS: Chlorine Dioxide Disinfection
HydroDOLV: Filtration / Corrosion Control
HydroFIL: Water filtration
Hydrotech vs Fleck?
The Fleck SXT models of water softeners are very popular because they are very capable of dealing with tough and difficult hard water.
Although Hydrotech generally produce good water softeners, they are hard to find and buy online – unlike Fleck.
"You can pick up a Fleck water softener today online."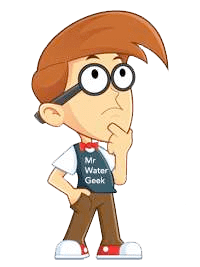 In short you can have a functioning water softener installed and working in your home by tomorrow lunchtime.
This is unlike Hydrotech which forces you to look for an authorized dealer.
Fleck is the best selling water softener and buying it online means you benefit from all the honest customer reviews, free delivery, easy returns or support if anything goes wrong.
In more practical terms, Fleck is more popular than Hydrotech because of its very competitive pricing, low to no maintenance, ease of installation. Also, people love how effective it is when compared to other models.
You should consider Fleck for the following reasons: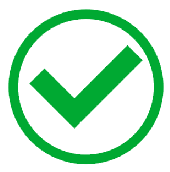 Fleck is the most popular water softener model ever sold. Period. This means that there are plenty of reviews online and it is super easy to find answers for technical problems.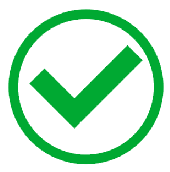 Good capacity machines that can provide enough soft water for the average sized household. Large households should use the higher spec models like the 9100SXT.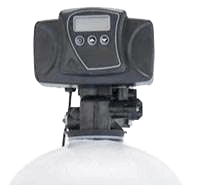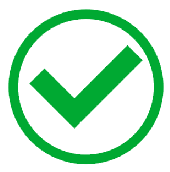 Very easy to install, easy configuration and prices that make it the best value for money.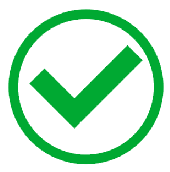 Low to no maintenance. This range of water softener usually takes care of themselves.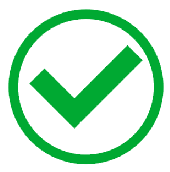 Low water usage and this means cheaper bills as well as lower operating costs.
= = = Article UPDATE = = =
Why I NO LONGER Recommend Fleck?
I recommended Fleck in the first version of this article however, I have recently changed my position on this for the following reasons: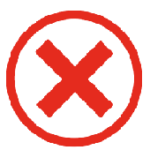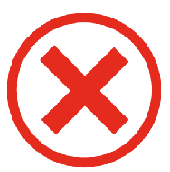 Fleck does NOT filter your water. This means that although it is cheap and effective, you will still need to buy a filter. If you don't buy an additional filter, you can NOT drink softened water.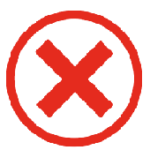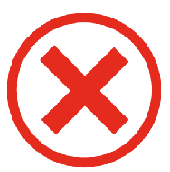 This means the cheap up-front cost is mis-leading because it's not a complete solution. You will also potentially have additional installation fees (for the separate filter product).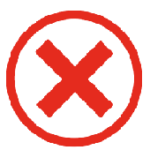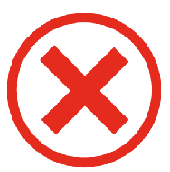 Needing to buy a softener and separate filter doubles your on-going maintenance care obligations and adds more hassle to your life.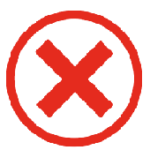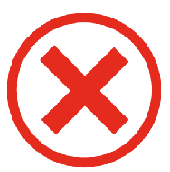 This is why I am now recommending people to get an all-in-one softener and filter combination. This solves all the problems as it treats everything in your water while making it drinkable too.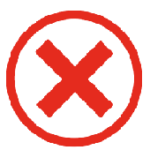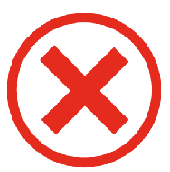 One example of this is a filter softener combination from SpringWell. It has a multi-stage filter process and treats hard water up to 13 gpm (which is extremely hard).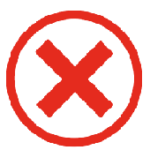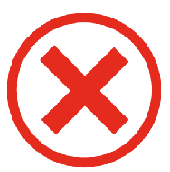 If you prefer a device that does NOT need salt then consider the Aquasana Rhino which treats up to 25 ppm WITHOUT needing salt. See more in the table below.
Treats hard water UP TO 25 ppm (low to medium low hard water).
Treats hard water OVER 25 ppm (medium to extremely hard water).
Does NOT require electricity.
Requires electricity if using the electronic head monitor.
Control Your System With An App:? NO
Control Your System With An App:? YES
- Powerful salt-FREE water softener.
- 1,000,000 one million gallon capacity.
- Aquasana Rhino exceeds NSF standards.
- Treats hard water WITHOUT salt.
- Removes chlorine, bacteria, iron, sulfide, manganese, mercury, lead etc.
- Includes pre-filter, copper-zinc and carbon filtration stages with standard fittings.
- 90-Day Pure Satisfaction Guarantee.
- Limited 10 year warranty.


- Powerful salt-BASED water softener.
- 1,000,000 one million gallon capacity.
- Also includes a multi-stage filter.
- Easy installation (inside or outside)
- Sufficient for 1-3 bathrooms (options for 4-6 and 7+ bathrooms also available).
- 6 month money back guarantee.
- Limited lifetime warranty.
$$$
Ships to US and CA.
$$$
Ships to US, CA and Puerto Rico.
Sale prices automatically applied by clicking this link.
If there is *no* sale try coupon code:
AQGEEK50
Coupon Code:
GEEK5
">