Article Last Updated: October 2023
Why A WaterGroup (Canature)Water Softener Might Not Be Worth It
Here are just some of the reasons for why I don't think WaterGroup of similar whole house water systems are worth it.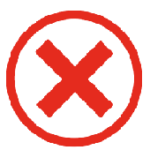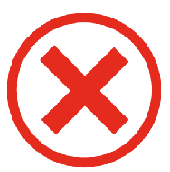 The WaterGroup water softener is almost identical to fleck water softeners, which is a product that I have previously heavily recommended on this blog but I am no longer recommending Fleck or WaterGroup for the following reasons: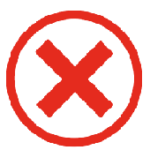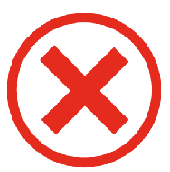 Basic stand-alone WaterGroup softeners do NOT filter your water. This means that even though they only cost upwards of $1100, you will still need to pay for a plumber and for a filter otherwise your water is undrinkable. The final costs will be something closer to $1600 – $2000. The final solution will be complicated with different machines doing different things.
Meanwhile there are better all-in-one softener + filter combinations from brands like Aquasana that will treat everything that affects your water NOT just hard water.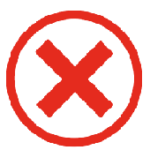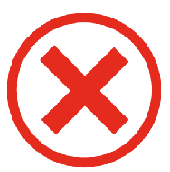 WaterGroup softeners don't usually come with filters. However, the few WaterGroup units with integrated filters typically come with extremely basic filters.
They are likely to only filter sediments and some common contaminants. Whereas the filters that come with other salt based softener systems like the SpringWell whole house softener and filter treat everything. This includes chlorine, viruses, mercury, bacteria and even pharmaceuticals.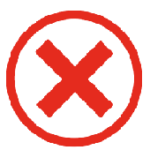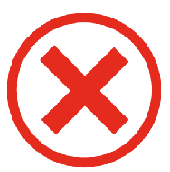 Installing a WaterGroup by yourself can potentially void any warranty that you have. However, other whole house water systems like Aquasana provide you with a professional grade installation kit. This means you can potentially save yourself a small fortune and install it yourself.
Who Is WaterGroup?
WaterGroup has been producing and selling water treatment products and pumps in Canada and the US Since 1968.
They promise to provide customers with state-of-the-art products and quality backed by "unsurpassed" service and support. It is true that WaterGroup has the reputation of being a leader in the water treatment industry.
But is all of this true?
This WaterGroup water softener review will see if all their claims hold up under scrutiny.
It is also important to note that WaterGroup water conditioning products are only available through local professional plumbers. Typically ones that have completed factory training certifications.
Canature by WaterGroup

Canature North America Inc. manufactures and sells water conditioning components and systems that are assembled in multiple regional distribution facilities throughout North America.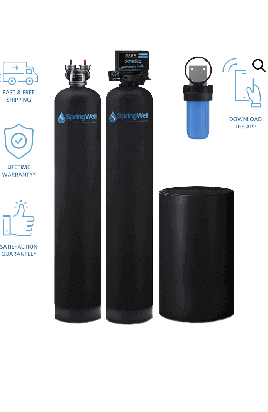 They are Quality Assurance Certified (2008). This covers everything from raw materials to the finished product.
All Canature equipment is manufactured in the factory of 700,000 square feet. This means that everything is made in-house unlike some other water brands that simply white label existing products.
The components produced by Canature include NSF certified control valves, NSF certified fiberglass pressure tanks and premium tanks, tanks and tank liners.
Now Canature are also producing reverse osmosis only using polypropylene reinforced with glass fiber, which is twice as strong and durable systems with ABS.
Canature's local sales force and customer service team provides the manufacturer's sales team with access to a regional distributor.
The company operates on a "dealer direct model". This means they only sell directly to dealers and not customers.
Canature Water Softener Prices

As the company predominately sells its products to dealers instead of customers it is difficult to get specific Canature water softener prices.
However, the typical water softener price from places like amazon start at $650 and go upwards from there depending on the spec you are looking for.
WaterGroup Water Softener

Why get a WaterGroup water softener?
Water is an integral part of our daily lives. We consume it by drinking, we wash our hair and bodies with it, clean our clothes with it, even heat our homes with it, very often without thinking about what effect it is having.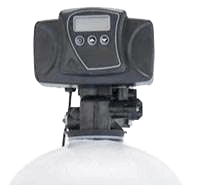 However, if you find that your sinks are stained with white limestone or limescale – you may have a problem with hard water.
And if that's the case, you probably need a water softener.
Water softening systems will help increase the durability of your equipment and stop ugly white limescale from entering into your water.
Use a hard water test if you want to know if hard water is the cause of the limescale issues in your home.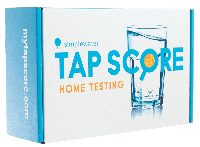 A good water softener can also help you to save money in the long term. That's because you'll save money by no longer needing to continuously replace appliances destroyed by hard water.
Here are some of the most common issues caused by hard water:
Hard water can cause your water to leave mineral deposits on skin, hair and clothing.
It can lead to blocked pipes, water tanks and boilers. This reduces efficiency while also increases energy costs.
Leaves horrible ugly white limescale stains on and around bathtubs, showers, toilets and taps.
Hard water deposits can also form limescale that reduces the effectiveness of household appliances, such as washing machines.


Basically, water softeners eliminate the high levels of calcium and magnesium ions that are the cause of hardness in water. A good water softener machine removes the "hardness" with salt and avoids white spots and scales in your water, in the kitchen and in the bathroom.
There are many different types of water softener producers and WaterGroup is one of them. The rest of this article will help you decide if this brand is right for you.
WaterGroup Water Softener Review

WaterGroup water softening systems are suitable for commercial, industrial and residential applications. The company also provides other water treatment appliances like the WaterGroup reverse osmosis machine and WaterGroup filters.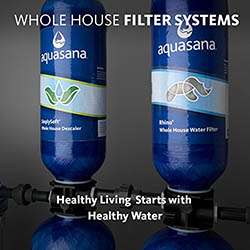 One of the best features of WaterGroup softeners are their softeners that allow you to automate their control. The advantage of a meter-controlled system is that the system can calculate the water consumption.
This allows you to set and forget it.
It is a type of system that only let's you perform a regeneration cycle if enough water is consumed and the resin layer is ready. This helps you to avoid any unnecessary waste of water while also keeping your resin bed from leaking.
However, if the system is programmed it can also usually be set manually if you ever need less soft water.

Benefits of Using A WaterGroup Softener
– Bathrooms, shower cubicles and toilets are no longer contaminated by mineral deposits.
– Consumption and spending on detergents and shampoos can be reduced by up to 50%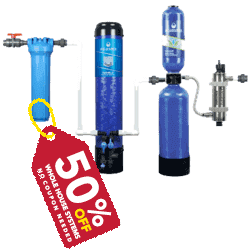 – Household appliances last longer and maintenance costs are reduced.
– Energy bills can be reduced by at least 10%
– The condition of the skin can improve significantly. Especially people with eczema who see significant improvements after the use of soft water.
– The hair feels and the clothes are softer, brighter and brighter.
– Saves time and eliminates the need for harsh chemicals to remove lime.
WaterGroup Water Softener Prices
I have not been able to find this product on places like Amazon. You need to typically go through an uuthorized dealer in order to buy a WaterGroup softener. Most dealers do not list their prices as they prefer to make a sales visit to your home.
However, the standard prices for a basic SXT model softener starts at $550 and goes up depending on the spec you are looking for.
WaterGroup vs Fleck?
In short, Fleck 5600SXT is popular because it is very effective in dealing with high amounts of hard water.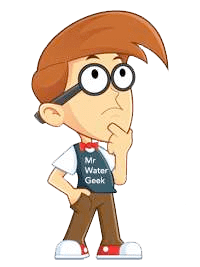 Although WaterGroup is generally a good water softener, it is hard to find – you need to find an unuthorised dealer. Besides, there are competitors who provide softeners that are much easier to buy online.
Fleck is the best selling water softener in Amazon.
Customers love its very competitive pricing, ease of installation, low or no maintenance and effectiveness compared to other models.
I think Fleck is a better water softener because:
It also has a good capacity so it can provide enough soft water for an average household of 1 to 4 people. Higher spec models like the 9100SXT can provide soft water for larger households.
The SXT models of water softeners are very easy to install, easy to configure and offers the best value for money.
One of the best water softener machine brands that can handle very hard water.
Low to no maintenance as this machine typically takes care of itself
Very easy to configure and once set up you can almost set it and forget it.
Lower water consumption means lower operating costs

.

Fleck is the most popular model, which means there are lots of customer reviews and it's very easy to get answers for technical issues.
= = = Article UPDATE = = =
I *NO* LONGER Recommend Fleck, Here's Why.
The original version of this article ended with me recommending Fleck. However, I have changed my mind on this for the following reasons: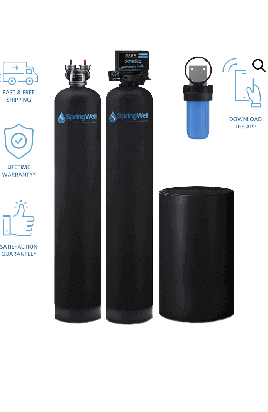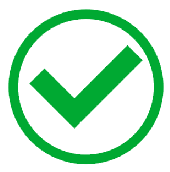 Even though Fleck is still a great softener, it ONLY softens. Fleck will NOT filter your water.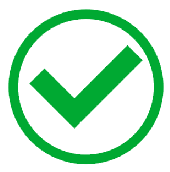 Without buying a filter you will NOT be able to drink the soft water that Fleck produces. This is because soft water is not safe to drink.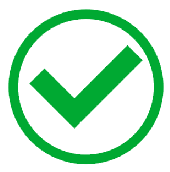 Yes, the filter softener combination is much more expensive but the cheap up-front Fleck costs mis-leading. This is because it's not a complete solution. Also remember that will also potentially have extra installation fees (for buying and installing a separate filter).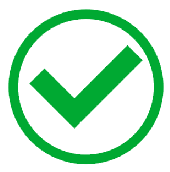 When you get a Fleck and then need to buy a separate filter doubles your on-going maintenance care obligations and adds more hassle to your life.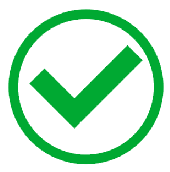 This is why I am now recommending people to get an all-in-one softener and filter combination. Doing this will means that your water is treated in one single go and make it drinkable.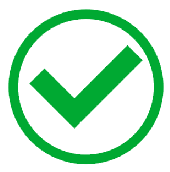 If you're looking for a good filter softener combination alternative then consider this. This twin tank model includes a multi-stage filter process that includes powerful carbon filters.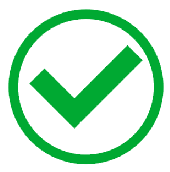 The machine also treats extremely hard water using sodium (salt) for between 1 to 7+ bathrooms (depending on which option you select).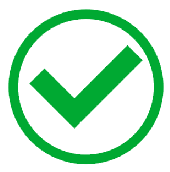 Purchase online direct without needing a salesperson to visit your home.
OR…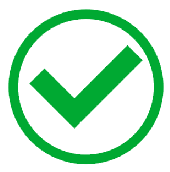 If you prefer a device that does NOT need salt then consider the Aquasana Rhino which treats up to 25 ppm WITHOUT needing salt.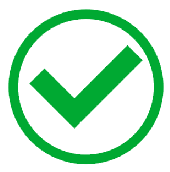 This machine has powerful filters that are capable for treating things like heavy metals, pharmaceuticals, VOC's (volatile organic compounds), chlorine and many other contaminants.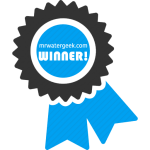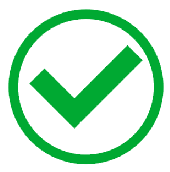 Getting the UV filter means that this device will treat things like bacteria and viruses.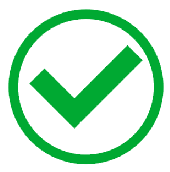 You can also save money on paying for a plumber by getting a professional installation kit (supplied by Aquasana) and install it yourself.
Treats hard water UP TO 25 ppm (low to medium low hard water).
Treats hard water OVER 25 ppm (medium to extremely hard water).
Does NOT require electricity.
Requires electricity if using the electronic head monitor.
Control Your System With An App:? NO
Control Your System With An App:? YES
- Powerful salt-FREE water softener.
- 1,000,000 one million gallon capacity.
- Aquasana Rhino exceeds NSF standards.
- Treats hard water WITHOUT salt.
- Removes chlorine, bacteria, iron, sulfide, manganese, mercury, lead etc.
- Includes pre-filter, copper-zinc and carbon filtration stages with standard fittings.
- 90-Day Pure Satisfaction Guarantee.
- Limited 10 year warranty.


- Powerful salt-BASED water softener.
- 1,000,000 one million gallon capacity.
- Also includes a multi-stage filter.
- Easy installation (inside or outside)
- Sufficient for 1-3 bathrooms (options for 4-6 and 7+ bathrooms also available).
- 6 month money back guarantee.
- Limited lifetime warranty.
$$$
Ships to US and CA.
$$$
Ships to US, CA and Puerto Rico.
Sale prices automatically applied by clicking this link.
If there is *no* sale try coupon code:
AQGEEK50
Coupon Code:
GEEK5