Article Last Updated: September 2022
Water filter brands are a much bigger distinguisher than ever before.
Since water is a big part of our lives, it makes sense that there is a $450 billion industry around filtration and purification.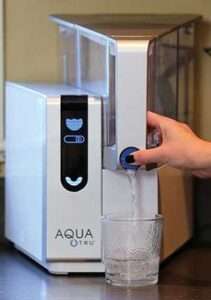 Like technological trends, water filtration is becoming simpler, more accessible and more effective. The good news is that the prices are also coming down.
The bad news is there are now lots of different water filter brands to choose from. It is difficult to know which brand to trust, which is good and which one to avoid at all costs.
But don't worry because I've done all the work for you.
Below is a compiled list of the the most important water filter brands on the market today. I also make note of any controversy and negative points you need to know.
The Biggest Water Filter Brands
Big Blue
Campell
Culligan
Everpure
EWS
GE – General Electric
Instapure
Kenmore
Kitchen Aid
Pentair
Pentek
Omni
Sub-Zero
Sun Water Systems is the company that produces Aquasana water filters.It's a relatively young company like Berkey. But the Aquasana water filter reviews are mostly dazzling.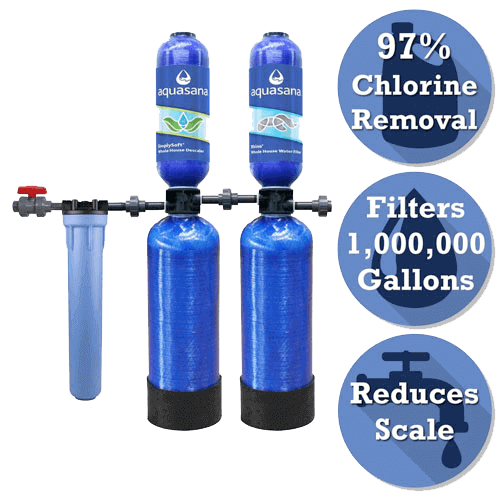 The company specializes in domestic water filters, particularly POE (Point of Entry) systems. Its products are reliable for showers, kitchens, bathrooms and water from the refrigerator.
Aquasana has the NSF certification to eliminate certain contaminants such as asbestos and mercury. However, Aquasana highlights the inability to filter carcinogenic contaminants such as toxaphene. Some reviews even mention leaks and breaks.
Despite all these shortcomings, the Aquasana water filtration system has earned its place as one of the most popular water filter brands on the market.


An important factor in the success of Big Blue is the fact that the filter cartridges that specialize in the removal of sediment or chlorine. They are larger than most others and, therefore, more durable.
In addition, Big Blue water filter packs sometimes provide a wrench that allows the user to manage the installation of their own water filter, thus saving the cost of hiring an installer.
If you want to build a house, Big Blue is the best brand for home improvement enthusiasts.


The founding date of Berkey is in the 1990s. This means it's been around for a quarter of a century. In addition to illustrious years in operation, its products also have many good reviews.
Berkey water filter reviews often point out that it is one of the few companies that offer filters for indoor and outdoor.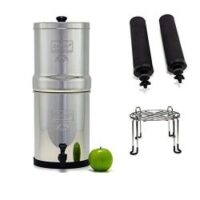 It's not only good for domestic uses like making tap water drinkable, but also for the Bear Grylls of the future. It works in situations where you need to filter water from wells, rivers and lakes to survive outdoors.
In addition, Berkey water filters have a lifespan of about 10 years. Since they can be cleaned with a 3M Scotch-Brite pad more than a hundred times. However, it appears to be the only brand without NSF certification.
Read: 7 Reasons Why the Big Berkey is Weird But Effective


Campbell
You may know about Campbell as one of the most popular water filter brands. But this company is one of the few that offers a full line of water filtration products.
They manufacture POU (Point of Use) and POE (Point of Entry) systems for domestic and commercial use. They also offer water treatment systems with reverse osmosis, chemical reduction and UV disinfection methods.
Campbell even offers water filtration systems for motor homes and marine. Although this company is not the biggest in the market, it still has options for many situations. Especially unique situations not addressed by other water filter brands.


Culligan
Culligan goes all the way back to 1936. It has an innovative line of water filtration units and shows no signs of stagnation. The Culligan water filter for the whole house is particularly innovative.
Especially in its ability to be controlled remotely. In addition, the system apparently informs the company when you need a service. They take out all the difficult things to filter the water at home.
Another technological innovation of the company is the twist-on and twist-off system. This allows easy installation and recharging.
The disadvantage is that the company has a lot of problems with customer service and very high prices. Click the links below to read more.
Why are Culligan prices so scary?
Here is why people HATE Culligan so much…


Yet another brand of Pentair Inc. Everpure is one of the biggest water filter brands on this list.
To enjoy the services of a 75-year-old company serving Starbucks and Coca-Cola, you must be ready to spend thousands of dollars on your home water filtration system.
In fact, the Everpure water filter line is more suitable for businesses than for domestic use. Especially as it also has a dedicated service that determines which device is best for your specific water conditions.


EWS
EWS stands for Environmental Water Systems. It is one of the leaders in the water experience market and has a list of recognitions to prove it.

The EWS Spectrum has a useful life of ten years or 2.5 million filter cartridge. It is also the exclusive water filter device of the 2011 The New American Home (NAHB). As well as the 2011 International Builders Show.
EWS also claims to have several awards from magazines such as Builder and Building Products. A magazine that gave one of its products the title of best water filtration product.
The EWS water filter has the advantage that it is suitable for use in over 90% of homes. As well as for the special ability to filter chloramine, a chlorine-ammonia compound.


General Electric needs no introduction. As a company initiated by American innovator and entrepreneur Thomas Edison, it is not surprising that the giant corporation has water filters.
The company offers a wide range of water filters designed for a variety of appliances, from refrigerators to kitchen sinks.
GE water filters are small and easy to install due to their "turning and locking" technology. Since the prices are well below $50.00, the useful filter life is quite short. From 3 to 6 months, but the replacement cartridges for the filters are easy and cheap to buy.
The company also offers the GE SmartWater filter. Which removes 5 trace elements from water: ibuprofen, progesterone, atenolol, trimethoprim and fluoxetine. However, this special water filter can not remove copper, lead or mercury.


Instapure is the first filter system ever invented in 1975.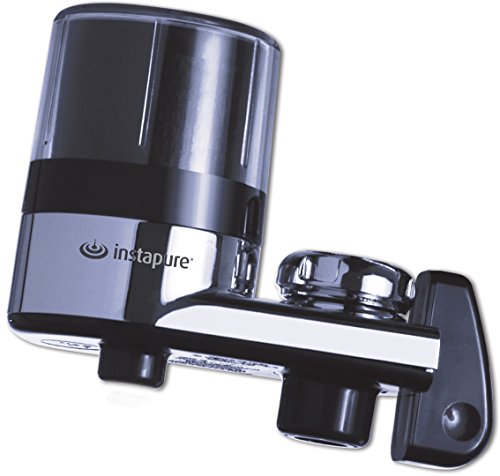 Instead of opting for flexibility in its products, as many of its younger competitors do, Instapure decided to specialize to maximize the performance of the selected product.
Therefore, the Instapure water filter focuses on the filtration of tap water. And its focus shows that most Instapure water filtration systems can filter up to 20 gallons.
Its products are designed to eliminate lead microbes and bad taste. In fact, 30 years as a market leader means it can boast of being one of the best water filters mounted on taps.


Kenmore
Since the Kenmore brand is available exclusively at Sears, it is sometimes called the Sears water filter. Kenmore water filters include filtration systems for the entire house. They have under counter, refrigerator and drinking water systems.
Kenmore water filter is powerful enough to remove more than 90 percent of water contaminants such as mercury and cysts. However, difficulty in finding replacement filters means that some users give it a low rating.
Despite this, Kenmore water filters, especially their countertop filter products, are still praised as among the best water filter brands.


KitchenAid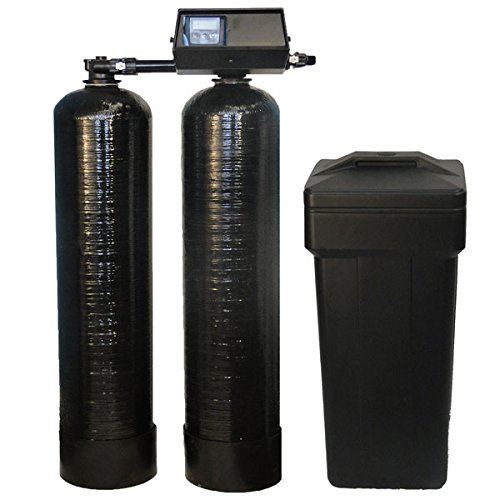 Kitchenaid specializes in water filters for refrigerators. If you are looking for something to create a healthier environment in your refrigerator, this brand is a good option.
The Kitchenaid water filter has a shelf life of approximately six months and promises to eliminate lead, mercury and chlorine.
Perhaps the best thing about the Kitchenaid water filter is its packaging. Another good thing is that you can save around 25% of the price with each extra filter that you buy.


Pentair water filters are unique because they have special cartridges made to measure for specific situations. For instance, you have a special cartridge for deionized water.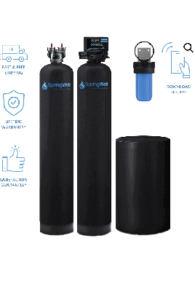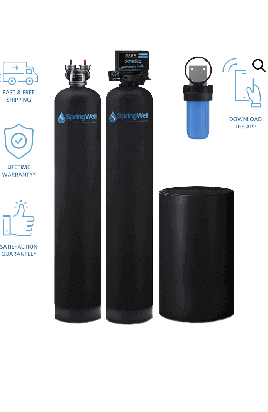 Another is a special membrane filter from the Microguard series. This series has a filter area of 2.5 times larger than some carbon antimicrobial bars.
Pentair water filters also operate at a higher flow rate with less pressure drop. Filtering while retaining the natural mineral content of the water.
This is significant since reverse osmosis systems can eliminate 99% of the mineral footprints found in water. Including the natural vitamins that Pentair retains to obtain "healthier" water.
This is why food enthusiasts are the most common users of Pentair's healthy water filtration system.


Pentek water filters are among the many brands offered by Pentair Inc. The technology, which is integrated in the Pentek water filter, is one of the most advanced on the market.
It includes reverse osmosis, radial flow and carbon blocks systems that ensure the elimination of sediments and contaminants.
Pentek water filters are quite expensive but they are a more solid investment for commercial use than at home. For a cheaper alternative, try the Ametek Kleen Plus water filter from Pentek.
Also, Pentek is still the manufacturer of spare parts and filters for Kleen-Plus.


Omni water filters are known for the wide variety of products they offer and for low prices. At an initial price of $18 for POU (Point of Use) systems and $45 for POE (Point of Entry) systems, Omni is a bargain.
Especially since it is capable of eliminating more than 90 percent of contaminants. In addition to these benefits, Omni has a long service life and can last one year if used properly.
Did I mention that this company manufactures devices that are easy to install?


The sub-zero water filter focuses exclusively on point of use systems specific to drinking water. Namely the under-the-counter ice makers and the refrigerator water filters.
What is missing in the selection is more than compensated since the reviews for the Sub-Zero water filter are generally positive.
According to reviews, they are easy to install, cost effective, powerful and innovative. You also get a special indicator that tells you when you need to replace the parts.
Unfortunately, Sub-Zero is not as easy to find as the other brands on this list. The supply of its products is not so easy to find when compared to other brands.


Water Filter Brands – The Last Word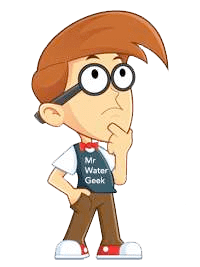 There is undoubtedly more than one brand of water filter and the possibilities can be dizzying.
But this also means that you have a lot of choice.
Do you like a specific brand and want to see reviews of their top products?
Then click here for reviews of the best selling water filters.