Article Last Updated: December 2023
First Things First, Culligan Hide Their Prices
Culligan has one of the most recognizable and biggest brands in the water softening industry. It has been around since the 1940's and still going strong.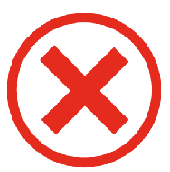 "However, one very unique thing about Culligan is they refuse to produce their water softener prices upfront."
This is because you have to get a Culligan service person to visit your home for them to asses which softener is right for you. It is only after you have decided which machine you want that the sales person will give you the price.
This POA (Price On Application) is very frustrating for customers, especially those on a budget.
There are also some concerns that the service person might try to up-sell you to a more expensive model than you need.
If you're interested to learn more about Culligan water softeners and why people complain so much about this company read my article.
This article is a must read if you're thinking about investing in Culligan's water softener.
Read: Why Do People Hate Culligan So Much?
PLEASE NOTE: Since Culligan do not provide their water softener prices upfront this article will be based on estimations.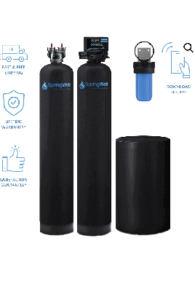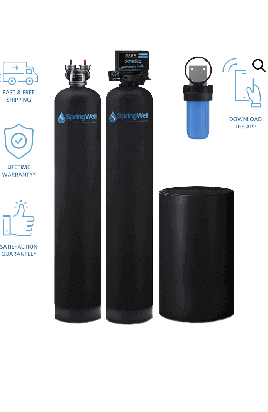 I have personally experienced getting 5 estimates from different Culligan sales agents to compare prices.
"In the end, the price range was between $4,000-$6,000 for a standard combination whole house softener and filter."
This  is for everything including the installation of the machine in a home without any pre-plumbing of any sort for softening machines.
However, similar whole house softener / filter combo machines of a similar quality cost between $2,000-$2,500 from other vendors.
Why is Culligan so Expensive?
Culligan prices typically include the cost of installation and on-going maintenance. However, many people think that their prices are higher than the industry average because of their POA (price on application) process, which may allow them to inflate their prices as prospective customers don't have access to their standard rate.
How Much Does a Culligan Cost to Buy?
Yes, Culligan is one of the most expensive softener brands on the market today. This could be part of the reason why they don't provide their price list upfront.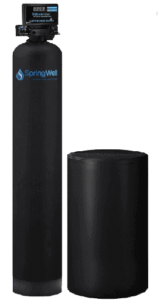 Perhaps they think it will put people off when they see the price when compared to other brands?
Overall, you will be paying anything between $4,000 to $6,000 on a medium entry level water softener machine. Of course, you can expect the in-home representative who does the demo to try to up-sell you. It makes perfect business sense for them to try to get you to buy the most expensive units with all the bells and whistles. The in-home representative is likely to be on commission after all.
Watch out for the salt delivery and all-inclusive maintenance options. These are extra services that you will no doubt be offered as an extra add-on.
What If I Can't Afford Culligan?
Culligan provides many plans to assist customers with financing.
The company offers rental options, monthly payment plans and you can even get a "rent to purchase" agreement.
Essentially, if you really want to buy a Culligan water softener then price should not be too much of an issue. The company aims to find a solution that works for your financial situation.
There will also be other costs to consider outside of the price of purchasing a Culligan water softener. These include:
Water Softener Salt
Higher Electricity Bills
Regular Maintenance and Check Up's
1. Water Softener Salt
If you have a salt-based water softener machine unit then you will need to buy softener salt to make it work. The softener salt needs to be replenished on a regular basis.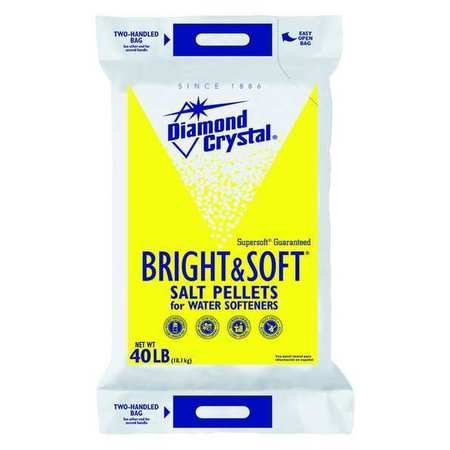 The good news is that it is not very expensive.
You can expect to pay anything from $20-$25 a month on salt. Of course this will all depend on how much the salt itself costs.
If you like premium quality products then you might prefer to go for the highest quality softener salt. All in all, the cost of softener salt is between $3-$8 per 40-pound bag.
Also remember that you will need to buy more salt if you are a high user or if your softener machine is working at full capacity most of the time.
2. Higher Electricity Bills
You can also expect slightly higher electricity bills if you have an electronic softener.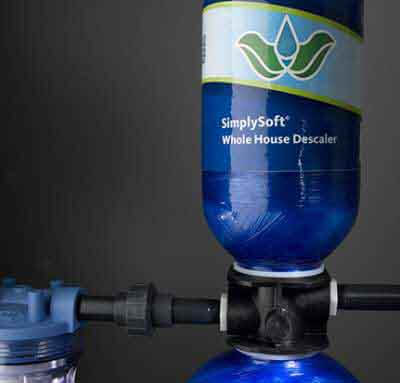 Especially if your softener is one that works 24-7 and towards full capacity.
Of course the opposite is also true. I.e the less you use your unit then less it will cost you in electricity bills.
If you are really concerned about expensive bills then you should consider buying a machine that has very good energy efficiency credentials.
3. Regular Maintenance and Check Up's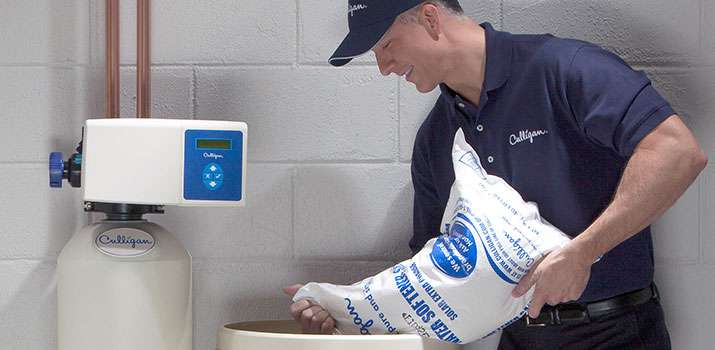 Even if you do manage to get hold of Culligan water softener prices remember that water softeners are very complicated machines and it is easy for things to go wrong. It doesn't matter how advanced your water softener machine is, it will break down sooner or later.
The best machines are likely to only have minor issues that can easily be fixed with a little DIY knowledge. However, when things get really bad you will need to pay an expert.
Also note that some companies schedule a mandatory periodic water softener service check up as part of your contract with them.
There are many third party water treatment dealers online who sell many different brands of water softeners. These dealers will very often offer both installation and maintenance services.
You can also pickup a water softener from your local Sears and even Lowe's.
Look through the WQA (Water Quality Association) website. There you can search through all the different water treatment equipment retailers, manufacturers, suppliers, or dealers of water treatment equipment.
Treats hard water UP TO 25 ppm (low to medium low hard water).
Treats hard water OVER 25 ppm (medium to extremely hard water).
Does NOT require electricity.
Requires electricity if using the electronic head monitor.
Control Your System With An App:? NO
Control Your System With An App:? YES
- Powerful salt-FREE water softener.
- 1,000,000 one million gallon capacity.
- Aquasana Rhino exceeds NSF standards.
- Treats hard water WITHOUT salt.
- Removes chlorine, bacteria, iron, sulfide, manganese, mercury, lead etc.
- Includes pre-filter, copper-zinc and carbon filtration stages with standard fittings.
- 90-Day Pure Satisfaction Guarantee.
- Limited 10 year warranty.


- Powerful salt-BASED water softener.
- 1,000,000 one million gallon capacity.
- Also includes a multi-stage filter.
- Easy installation (inside or outside)
- Sufficient for 1-3 bathrooms (options for 4-6 and 7+ bathrooms also available).
- 6 month money back guarantee.
- Limited lifetime warranty.
$$$
Ships to US and CA.
$$$
Ships to US, CA and Puerto Rico.
Sale prices automatically applied by clicking this link.
If there is *no* sale try coupon code:
AQGEEK50
Coupon Code:
GEEK5