Last Updated on October 18, 2021
This Kinetico water softener review is a follow up to my slightly controversial (yet popular) review of the biggest water softener brands.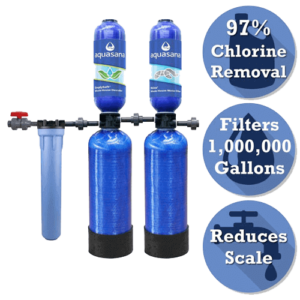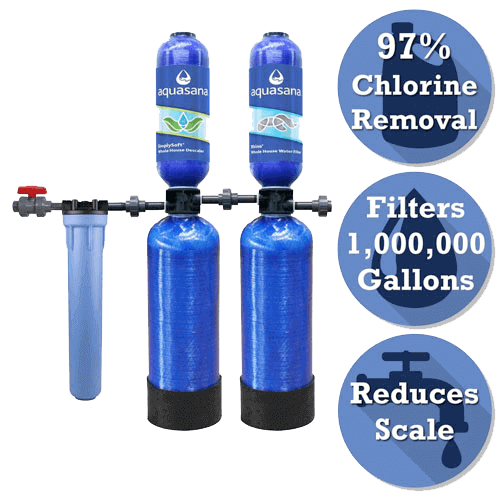 If you are trying to decide which water softener brand to get then this is a must read post.
Especially if you are considering a Kinetico like the 2020c, which is one of its most popular models.
This article will be the ultimate water softener buying guide for you.
This brand is perhaps one of the most popular in the world.
But what I want to know is why?
Is it truly worth the high cost and expense? How does Kinetico compare to similar brands? Let's find out.
What is Kinetico Like As A Brand?
Kinetico Water Systems Incorporated produces and exclusively sells water treatment systems to residential homes and businesses.
It was founded by engineers Bill Prior and Jim Kewley in 1970's Newbury, Ohio. It has since been acquired by Axel Johnson Inc in 2006.
Kinetico became one of their subsidiaries in the process. However, the company still follows the same principles and manufacturing models that it had prior to being bought.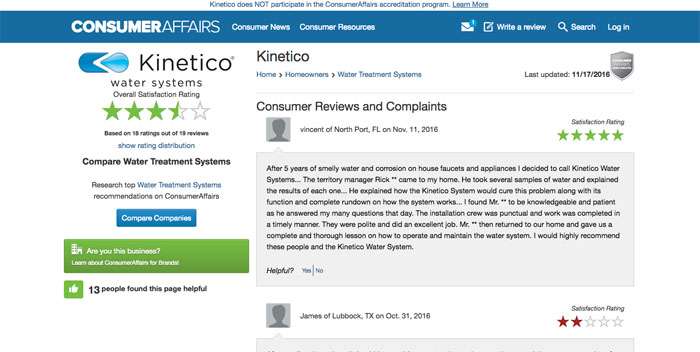 The name "Kinetico" is a play on the word "kinetic". It is in specific reference to the kinetic process their water softeners use to regenerate soft water. A process which relies on the natural motion of water.
Kinetico is known for being one of the first to design and produce a twin-tank demand operated water softener AND does this WITHOUT electricity. This development revolutionised the water softening industry.
And it is one of the biggest reasons why they are so popular. Their product line includes reverse osmosis devices, water filtration systems and water softeners.

Kinetico – The Best Water Softener?

From what I can tell, there isn't one single specific Kenetico water softener model that is considered to be the overall best.
This is not surprising as the company offers many different models. Each model is suitable for different circumstances so favored by different types of people.
However, they are very close to being the very best water softener provider in my eyes for the following reasons:
Their units are full of useful practical features like on-demand regeneration and do not need electricity.
Their twin tank systems means that soft water is produced more efficiently.
Kinetico provides very impressive long warranty periods.

Their machines are very good at dealing with high level of water hardness.
Even though there is no clear favorite overall model from Kinetico, there is one very popular model. The Kinetico 2020c. This is by far one of the company's best selling models. It includes everything mentioned above. Let's take a closer look.

Kinetico 2020c
The Kinetico 2020c water softener is perhaps the world's most compact, non-electric, block salt, twin tank water softener that comes with 10 year parts warranty.
The 2020c is one of Kinetico's best-selling water softeners because there is nothing to plug in.
It doesn't need any electricity and there are no buttons to push or timers to (re)set.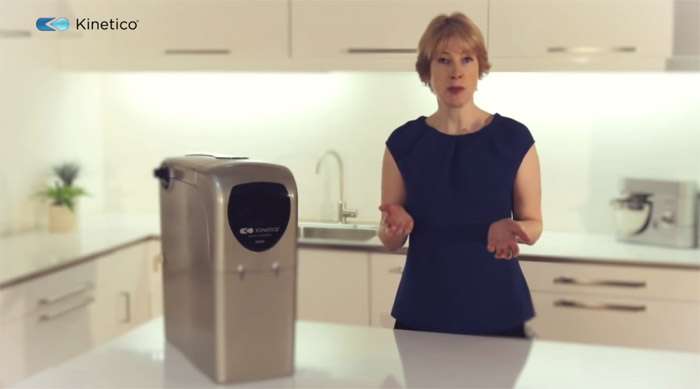 Kinetico 2020c – The Worlds Smallest Water Softener?
It is designed to fit into any and all standard kitchen cabinets.
The 2020c has dual-mode installation options. This means that it can easily be changed to accommodate left or right hand installations.
Kinetico 2020c Is Easy To Use
It is very easy to maintain, all you need to do is to add salt and leave.
Choose between regular tablet salt or block salt.
The lid is designed to be easy to open, which makes it handy for salt loading and reduces spillage.
Kinetico 2020c Detailed Specification
Water usage per cycle is 18.9 litres
Salt usage 0.22kg – 0.3kg
Peak Flow Rate (l/min) 41 (HE) and 51 (HF)
Service flow rate (l/min) 25 (HE) and 33 (HF)
Height 487mm x width 215mm x depth 458mm
Regeneration time is 11 minutes!

Kinetico Water Softener Buying Guide
Here are 5 concrete reasons why you might want to consider Kinetico as your next water softener brand.
1. Non-Electric – no plugs needed
The "Kinetico" name comes from the fact that it works by using kinetic energy to move the water through its system.
This also means that it does not need electricity. A non-electronic softener doesn't just make it super easy to use but it also needs fewer repairs.
This device takes away any worry about higher monthly electricity bills.
2. Twin Tank Cylinder Design
The twin tank design feature present in Kinetico means that the system never technically goes offline. This feature is perfect if you need continuous and un-interrupted supply of soft water to your house.
3. Soft Water Rinse
First, let's just dwell on the fact that this machine cleans itself. Yes, it actually cleans itself!? And it does this using only soft water. The result is that the machines life is prolonged because hard water can cause limescale build up.
3. Metered Regeneration
Kinetico water softeners include meters which accurately determine the best time to regenerate. This takes out all of the guess work and stops you from over-producing soft water. The integrated meter regeneration has a watch-like precision, leading to less waste and more savings.
5. Countercurrent Regeneration
This is a mouthful. But it essentially means that it regenerates from the bottom up, which is a very efficient way to use the resin beads, unlike other softeners. The result of this is less use of salt, less waste and a longer lasting system.

Kinetico vs Harvey Water Softener?

Here is a video you can watch to help you understand the advantages of using Kinetico water softeners compared to other brands. Bear in mind that it is essentially a sales pitch but the facts are truthful.
Kinetico vs Culligan
There are many comparisons between Kinetico and Culligan. This is because they are similar in terms of price, installation requirements, features, warranty and a number of other things.
Culligan do not offer a price list upfront and require you to speak to a sales representative (like Kinetico).
Also, both brands offer 1 year warranty for labor and prefer that their own technical staff repair your machine. Hence, not allowing DIY fixes as this would void your warranty.
So, which brand is better?
Kinetico is better.
I say this because despite offering a very similar range, price and service there is no comparison between their reputation.
Culligan have very poor customer reviews (see my article: Why Do People Hate Culligan So Much?)
While Kinetico appear to have a much better customer reputation.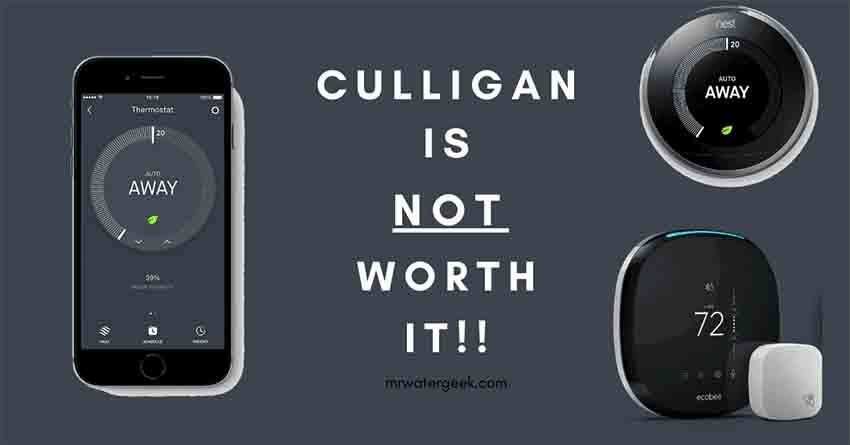 This is despite Culligan being in many more homes (at least in the US market). But the answer to the question, which brand is better? The answer is 100% Kinetico (at least for now).

Kinetico Water Softener Review:

What Do People Complain About?
First things first, Kinetico's official website does not provide any verified customer reviews. Their products are not listed on Amazon so it is not possible to see reviews there either.
However, I have done some digging and brought together all the top things that people complain about so that you can be aware. The following issues have been collated from a number of forums and consumer report websites like consumer affairs and feefo.
Prices are

NOT

upfront.
This is by far one of the biggest issue for most people. Kinetico has earned a reputation for not having a price list upfront. You need to get a representative to come to your house, assess your needs and recommend the right product for you.

This business model can be intimidating for prospective buyers.
Kinetico prices are among the highest in the water softening industry. Most customers would like to know the price upfront so they can check if it's in their budget before a sales visit. People are also concerned about the possible up-sell from the representative. Are you likely to be sold a more expensive and powerful machine than you need?

Water softener parts are VERY expensive.

Kinetico prices are premium. Not just the machines but their parts. This is a big bone of contention for customers.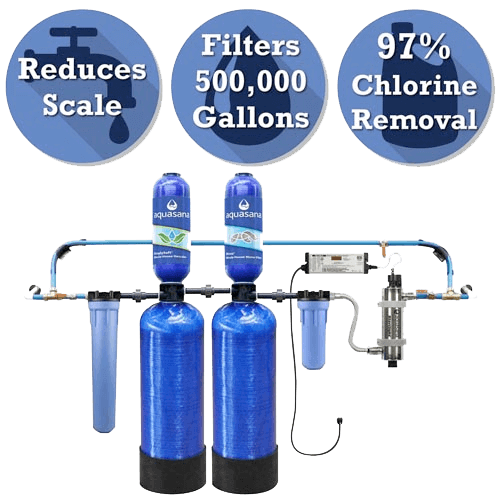 For instance, I read an online review from a verified customer in the state of Arizona.
He talked about needing to replace the brine tank float. How much did it cost? ]
Around $250 PLUS shipping AND he also needed to pay to get it properly installed by a qualified person. (Kinetico do not allow DIY installation and doing so could void your warranty.)
While another person complained about having to buy Kinetico pre-filters, which cost x3 more than the regular ones. He worked out that for the same price he could buy a GE water softener from Home Depot.
BUT the quality seems to be worth it…
Despite all the complaints about the cost, the same people seem to think the high cost is worth it. If you're going to spend that kind of money anyway then it's good to have something that will give you peace of mind right? The overwhelming remark about the Kinetico experience is that it has superb durability and quality.

What Do People Like About Kinetico Water Softeners?

People love Kinetico's twin tank feature
This is one of Kinetico's main selling points. This feature means that you can have soft water 24-7 without any downtime or break in service. Many people who need this type of high capacity water softener like a business premise buy Kinetico because of this feature.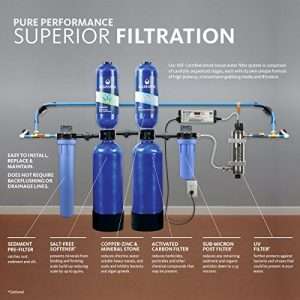 Third party certification

Did you know that Kinetico water softeners are tested by the Ontario Region Of Waterloo in Canada? This means that they have external accreditation. The results of this certification process verifies the overall efficiency and efficacy of their products. This is something that can't be said for most other water softeners and is a feature that customers love.

Final word from the Kinetico customer experience.
Overall, I would say that around 70% of verified customers are happy with their decision to purchase Kinetico. The people that are unhappy feel this way because of price-related issues. This includes the cost and inconvenience of repairing faults since they don't allow DIY repairs. But even these people (at least most of them) say the quality of the machine is worth the high cost.
Kinetico Water Softener Problems
Kinetico Iron Filter Issues
There are many reports of customers who have high levels of iron in their soft water. This is most likely caused by the integrated iron filter that is part of the Kinetico water softener design.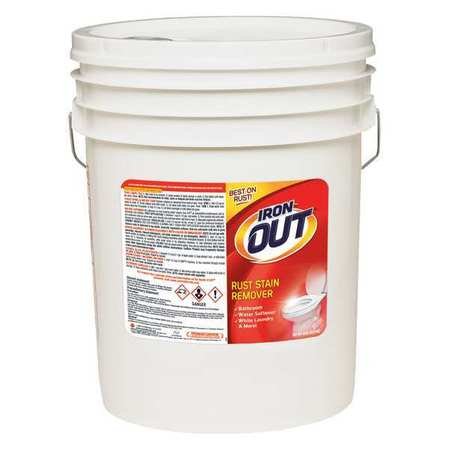 People say that this component is sometimes not effective and sometimes produces a metallic smell and taste in the water. This issue still remains even after a regeneration process from a device that appears to be in excellent working condition.
When customers call the company asking for help, they get an interesting response.
The Kinetico representative gives them quotations and recommends them to buy another type of filter instead.
My recommendation? If you have the option to get a Kinetico machine without the iron filter – take it!

Water Softener Water Tastes Salty

Some people complain about softened water tasting salty after regeneration. This is likely to mean that too much salt is getting through from the tank.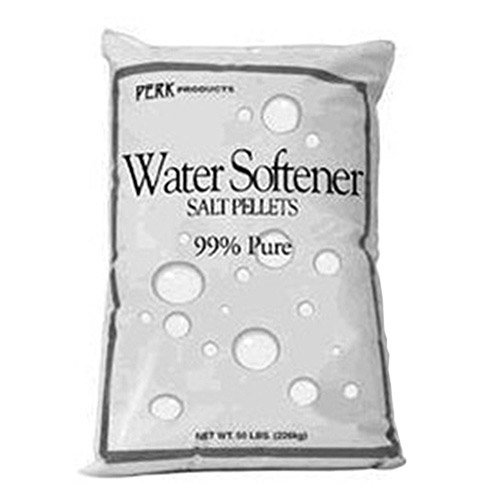 You should investigate to see what the cause is or it could perhaps be that you are using too much salt? If you can't work out what the root cause is then call the Kinetico customer service telephone number / helpline.
24 Hour Support Line 800 9449283 (US)
Mon-Friday 8.30am-5pm 0800 056 86 86 (UK)
Thankfully this problem appears to be with the brand's older water softener models. The newer models that have recently been manufactured do not appear to have this issue.

Kinetico Reverse Osmosis
2 commonly reported problems with Kinetico's RO (Reverse Osmosis) features.
If you are getting the sales evaluation process and interested in a reverse osmosis system then make a point of asking about these issues. Also ask for pointers on how to use the unit to reduce these problems from occurring in your Kinetico machine.

Kinetico Water Softener Price / Cost

Kinetico products are pricey because their products are proprietary. This essentially means you are tied to your local dealer for warranty, service and repairs and parts.
Kinetico have many different products that are priced differently. But you can expect to pay $500 for a basic water softener and around $5000 for a premium softener with all the bells and whistles.
The list price for a Kinetico K5 was $2100 in 2013.
You might have to pay more for some of their devices that include a reverse osmosis system.
The reason why it is so hard to get a Kinetico price list is their business model requires a representative to give you a price after an in-home evaluation. The final price of your machine will also depend on a number of factors like the capacity, size, the number of features it comes with and how advanced its water treatment technologies are.
Aquasana Coupon Codes
Up to 50% OFF Select Water Filters + FREE Shipping AQGEEK50
This Aquasana special promo offer is exclusive to Mr Water Geek and not available anywhere else.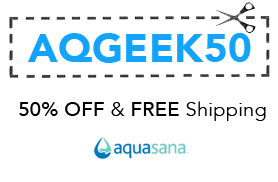 It ENDS SOON so take advantage of it now if you're thinking about getting an Aquasana product in the future.
You will not see this offer anywhere else and I got this direct from Aquasana. The bad news is that it's so good that they probably will not keep it live for very long so you should use it before its gone.
Simply click this link and use the voucher code: AQGEEK50

Kinetico Water Softener Parts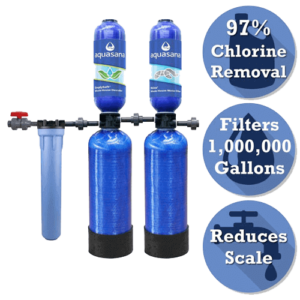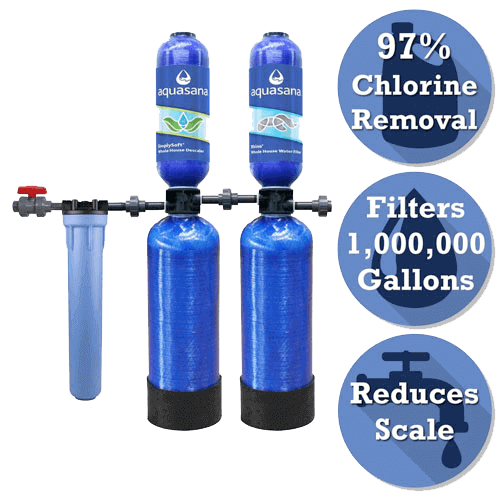 It is possible to buy genuine parts directly from the company. But the thing is I can't actually find a specific page dedicated to Kinetico water softener parts on their website.
Of course, you can try online auction sites like eBay or even Amazon. I have put together a small selection of Kinetico water softener parts that you can get from other retailers. The table below also includes a link to where you can get them from.
If you can't find what you're looking for in the table I have put together then you can contact Kinetico's customer support.

The Best Kinetico Water Softener Alternatives
Aquasana Salt Free Softener and Filter System

Pelican Whole House Filter & Salt Softener

Treats hard water UP TO 25 ppm (low to medium low hard water).
Treats hard water OVER 25 ppm (medium to extremely hard water).
- Powerful salt-FREE water softener.
- 1,000,000 one million gallon capacity.
- Aquasana Rhino exceeds NSF standards.
- Treats hard water WITHOUT salt.
- Removes chlorine, bacteria, iron, sulfide, manganese, mercury, lead etc.
- Includes pre-filter, copper-zinc and carbon filtration stages with standard fittings.
- 90-Day "Pure Satisfaction" Guarantee.


- Powerful salt-based water softener.
- Also includes a multi-stage filter.
- Easy installation (inside or outside)
- No waste water, requires NO electricity or drainage.
- 90-day satisfaction, 5 year performance guarantee and limited lifetime warranty.
- Sufficient for 1-3 bathrooms.
AQGEEK50
$$$
Ships to US and CA.
$$$
Ships to US, CA and Worldwide.

Kinetico Water Softener Manual
Service manuals are normally included with your purchase at no extra cost.
However, if you have lost your copy then the next point of call is the company's website. If you have the exact model number then you should be able to find it and download the corresponding manual.
Still no joy? If none of the above work then either email or call the company direct. Ask them to email you a copy of the manual. Most companies are happy to do so. It is usually free of charge and you can normally expect to receive it within 24 hours of your request.
Alternatively, the resources below might be able to help:
> Kinetico Water Softener Manual (.pdf download)

Kinetico Water Softener Warranty?

As previously mentioned all Kinetico water softener parts and devices come with very generously long warranties. For instance, the Kinetico 2020c comes with a 10 year warranty on parts.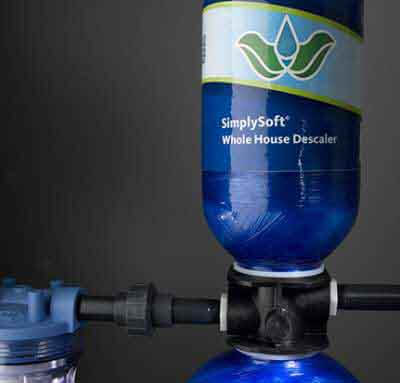 Use pure salt and Iron-Out – they will keep your water softener clean.
There is a downside to this however… Kinetico devices are NOT DIY friendly.
You will need a qualified person to install their machines in your home. They prefer that their representative first visits your home and assess whether if it's appropriate. The Kinetico representative will also check if the type of water softener you want is the right one for your needs.
The company requires you to contact them before attempting any repairs yourself. Bear in mind that if you do repair the device yourself then it could void your warranty cover.

Buy Kinetico Water Softener

All Kinetico water softeners are sold directly from the company itself. This can be either from its own website or a certified re-seller.

Sadly, it is not available from places like Amazon and other online retailers. However, it is possible to find them on eBay.

One Reason Kinetico Might

NOT

Be Worth The Cost
Some customers are concerned about the lack of upfront and transparent pricing. This concern is understandable because the device recommended by the representative might be more than you actually need.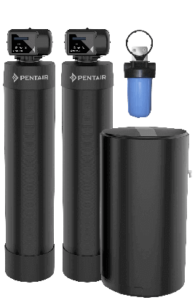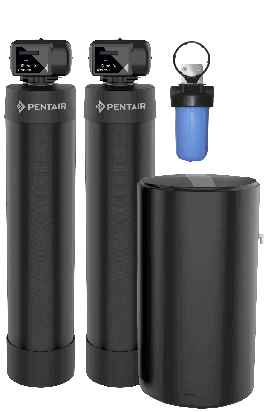 For instance, most representatives are likely to recommend you get a twin tank system. The benefit of the dual cylinder unit is that it produces a continuous supply of soft water to your home.
But do you really need this?
Are you always at home? This unit makes sense if you are a commercial establishment or have a very large household. However, the average home does not need the capability to generate soft water 24-7.
Yet, this feature comes at a considerable extra cost when you can buy a single tank unit much cheaper from another brand.
A single tank unit will provide enough soft water for the average household and only cost a fraction of a twin tank system.
If you still want to go ahead and get a Kinetico then watch out for representatives trying to up-sell you. Or you can check out some of my top water softener picks below that are much more affordable and provide just as good quality.

Response From a Kinetico Technician…
Below is an email response to this article from a Kinetico technician (training to be a salesman). I have published it here to give a you a balanced view so that you can make a more informed decision:
"Message Body:
Salutations!
I just read your "kinetico water softener review". I want to say you have many good points and wanted to share some technical information regarding a few thing. If you read this thank you souch for doing so!
Nearly all softeners will remove iron as a standard "feature" if you can call it that. FERROUS IRON ONLY! Ferrous iron is dissolved iron. Meaning the iron atom is missing 3 electrons. The other type of iron that is just as common that softener WILL NOT remove is ferric iron.
Ferric iron will always be visible to the eye and generally clumps together. These are iron atoms that are missing two electrons.
Now it's not quotable but!…
I believe since the ferrous iron particles are missing 3 electrons they don't clump up due to waters chemistry and the science of electron sharing. Combine this with the added side effect of missing three electrons is a greater positive charge. The negatively charged softener resin easily catches the smaller ferrous particles.
The huge advantage that kinetico has over single tank units is that during regeneration cycles the opposite tank is being used to provide soft iron free water to the tank being regenerated AS WELL AS providing soft iron free water to the house. This results in a uninterrupted flow of iron free water to the house….ferrous only. Ferric can be removed with a particulate filter 5 micron is sufficient 3 is best for flow and filtering.
Single tank softeners do not use soft iron free water to regenerate. Instead they use the original source be it well or municipal, municipal almost never has iron. This results in a resin bed that doesn't fully regenerate and a high chance of letting iron into the house.
Now you're thinking…
they regenerate at 2 am. Who's up at that time. But actually a lot of people are, and if you use a gallon of hot water during a regeneration you now have a water heater that is hard. And if the power goes out, the system won't regenerate at 2am but possibly at 2pm.
Hopefully you're still reading, but my next point to make is that kinetico sells a unit designated as iron breaker…this is not a softener and does not have the same valve controlling water flow. It's actually electrically driven and no parts are interchangable between any of their softeners.
Your article states that the softeners have an iron removal "optional feature" but in reality kinetico sells two different units boasting two totally different capabilities. Iron breakers oxidize ferrous iron turning it into ferric iron that can be removed by a particulate filter as afformentioned. Neutralizers do exactly as they say they do, neutralize acidic water making ferrous iron removal easier.
RO
Reverse osmosis systems are a totally separate filtration catagory in them selves. No affiliation to softeners or other filtration system.
The membranes are very sensitive to certain things such as iron making it extremely important to diagnose and remove any before water reaches it.
This is the way all water companies sell their products, there are different media's inside the tanks and different valves that perform totally different duties. Kinetico is no different so when you say that it's a negative thing to have a representative come to the house it struck a cord. How are you supposed to know what the proper equipment is if you don't have a sample of the water or visually set eyes on where the system will go or hear what the customer wants? Especially water which is always changing in chemistry. That's bad business.
It is up to the kinetico distributor to properly and honestly test the water to decipher the chemistry and listen to what the customer wants to achieve.
I'm sure you've heard of the many water scams that have been ran by the really big companies to get a sales pitch and hopefully upsell you something…
The salesman has to be honest…if he isn't thats shame on them…now that we've got that out of the way lets set that thought on a shelf for another time. This is only mean to be technical information.
In all fairness I am a kinetico technician training to be an honest salesman out there to provide only what the customer needs to achieve their wants.
Have a great day!"

The Best Kinetico Water Softener Alternatives
Aquasana Salt Free Softener and Filter System

Pelican Whole House Filter & Salt Softener

Treats hard water UP TO 25 ppm (low to medium low hard water).
Treats hard water OVER 25 ppm (medium to extremely hard water).
- Powerful salt-FREE water softener.
- 1,000,000 one million gallon capacity.
- Aquasana Rhino exceeds NSF standards.
- Treats hard water WITHOUT salt.
- Removes chlorine, bacteria, iron, sulfide, manganese, mercury, lead etc.
- Includes pre-filter, copper-zinc and carbon filtration stages with standard fittings.
- 90-Day "Pure Satisfaction" Guarantee.


- Powerful salt-based water softener.
- Also includes a multi-stage filter.
- Easy installation (inside or outside)
- No waste water, requires NO electricity or drainage.
- 90-day satisfaction, 5 year performance guarantee and limited lifetime warranty.
- Sufficient for 1-3 bathrooms.
AQGEEK50
$$$
Ships to US and CA.
$$$
Ships to US, CA and Worldwide.