Article Last Updated: March 2021
This Northstar water softener review is for anyone seeking a way to deal with hard water.
Hard water is what causes white limescale stains in your kitchen and bathroom. Particularly around faucet, plumbing, pipes, appliances and at the bottom of your kettle.
The best and most effective way to deal with hard water is to get a water softener. Getting one will remove all the hard minerals and make your water "soft".
The best part of this is that it will do all of this at the water source. The result of this is that all the water that comes into your home will be treated.
A good quality water softener will not just produce soft water. It will also extend the life of your home's appliances and keep your plumbing fixtures scale-free.
There are many different softener brands and lots of different models available on the market today.
One such brand is Northstar.
It is a company that has been around for a few years with mixed reviews. This article will provide you with a comprehensive Northstar water softener review of all their top models.
By the end of this article, I will let you know if it is worth it or not.
North Star Water Softener Buying Guide
Hard water is one of the biggest problems facing home water supplies today.
The result of this is limescale stains around the kitchen, bathroom, appliances and the cause of hard mineral crystals at the bottom of your kettle.
The most effective way to treat hard water is with a softener. The issues, however, is that the market is flooded with lots of different, brands, models and styles to choose from.
The water softener buying guide below will point of the key things to consider before making this expensive purchase:
Single vs. Twin Tank Water Softeners
The average softener comes with either 1 or 2 cylinders (however, commercial, high volume and industrial softeners can have many more).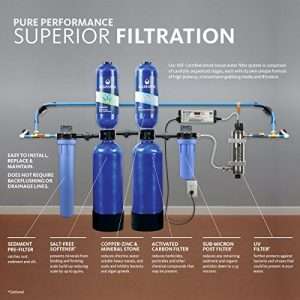 A single cylinder softener is able to regenerate water non-stop even if there is a sudden increase in demand. While 2 cylinder softeners are more able to work 24-7 since one cylinder is always on while the other recovers.
Two cylinder or double tank machines will usually use block salt.
Northstar softeners are typically single tank cylinders with a smaller brine tank (i.e. where the salt goes).
Softener Size & Capacity
How much water do you use in your house each day? This will help you decide the level and capacity of softener that you need to buy.
A larger family with more than 3 people and extremely hard water need to consider getting something like a regular Pelican softener.
However, Northstar is suitable for a small household with low to moderately hard water. This is because Northstar models typically deal with 22,090, 31,300, 35,600 grain capacities. Meanwhile other softeners in a similar price range tend to start at around 48-64,000 grain capacity and go much higher.
Salt-Based vs. Salt-Free Systems
The only way to get genuine soft water is by using a salt-based softener.
There are so called salt-free softening systems that don't produce soft water but instead "condition" and sometimes filter the water to reduce the effects of hard water.
If you have extremely hard water then your best bet is to get a softener that uses salt like Northstar softeners.
Common Features In All North Star Models
Unlike other brands Northstar does not have a long list of softener models and they all have similar features:
Backlit Small Display Diagnostics.
All the top Northstar models come with a diagnostics mechanism that allows you to quickly view the unit's performance, set up the softening level and time the regeneration.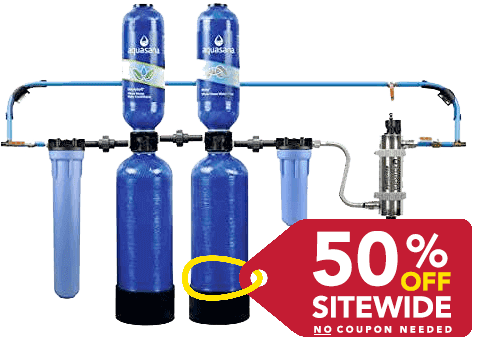 It will also allow you to check past settings like the total number of regeneration cycles, number of days in service etc. There is also the opportunity to view problems with switches and turbines.
Compact Single Tank Design.
Lots of traditional water softeners come with 2 tanks so that it can provide you with soft water 24-7. This is because when one tank finishes regenerating the other one takes over.
However Northstar models typically only have one tank (and one brine tank i.e. where the salt goes). This means that you really should not consider Northstar if you have a large household or extremely hard water.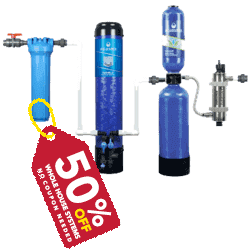 Patented "Look Ahead" Technology.
"Look Ahead" is a patented Northstar feature that lets you set it up to predict the future. This follows on from the previous point of efficiency. Over time you will be able to see the average monthly usage and then adjust the water regeneration cycle accordingly.
Efficiency Selector.
This is a great feature for people that want to save resources, like water, energy and salt. The easy to use efficiency selection panel lets you set up how much water to generate. This means that you can reduce output if there are fewer people in the home.
Benefits of Northstar Water Softeners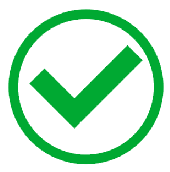 Comes with lots of great features (e.g. Look Ahead technology) that help you save energy, water and resources like salt.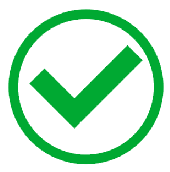 Small compact space saving designs that are also very durable.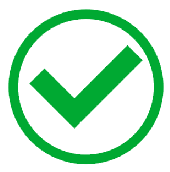 The diagnostics panel lets you set and track the softening performance.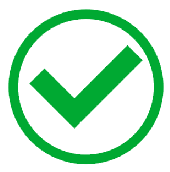 Its resin bed agitator will keep circulating and moving everything inside the softener. The result of this stops dirt and iron from actually getting into the unit.
Top North Star Models
Northstar softener models typically have the same features and set up. However, the main difference from one model to another is the size and capacity. Here are 2 of the top models:
North Star NSC40UD1 Ultra Demand Water Softener
Features:
Flow Rate: 10 gallons per minute.
Iron removal rate: 5 ppm.
Capacity: 39,000 grains per gallons.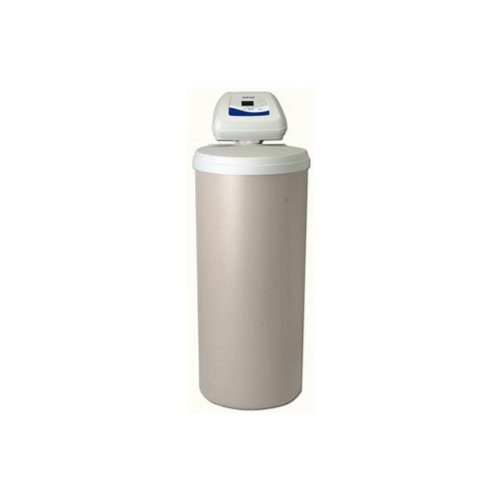 The NSC40UD1 has all the common Northstar features discussed above.
This includes a small display unit that allows you to view regeneration time, level of hardness and check other efficiency settings. It even comes with a means to opt for high or low efficiency, which is possible with its "Look Ahead" technology.
Having a 39,000 grain capacity means that it can treat moderately hard water for a small household of between 2-4 people.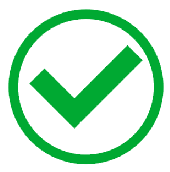 Pros
Effective at treating hard water.
Efficiency and energy saving options.
Easy to use compact LCD screen for programming the device.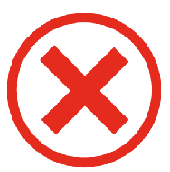 Cons
Very expensive as prices start at $2500-$3000 for ONLY 39,000 grains per gallons. Meanwhile you can get a 48,000 grain Fleck 5600SXT with a starting price that is around $600.
However, note that this $600 amount does NOT include a whole house filter or professional installation costs.

North Star NSAS 6500 Review
The most important thing to note about this unit is that it is *NOT* sold as a water softener. It is presented as a "Scale Management System".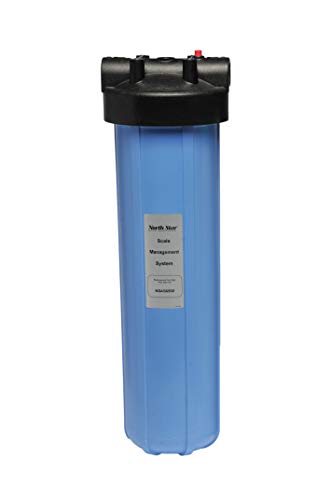 This means that it will not turn your water soft but will reduce the effects of limescale.
This is one of the smallest and most compact units in the Northstar range.
Despite its small size it can treat hard water about 50,000 gallons of water with a flow rate of up to 18 gallons per minute.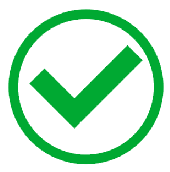 Pros
50,000 gallons capacity.
The pressure vale is built-in.
Very small, space saving compact design.
The unit comes with 1 year full parts and labor (warranty) on the entire system.
3 year warranty on the valve body and electronic control board.
10 year warranty on the mineral tank and salt storage tank.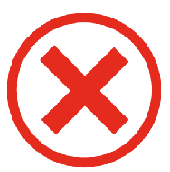 Cons
It does not produce soft water, simply reduces the effects of hard water.

What Customers Say About North Star Water Softeners?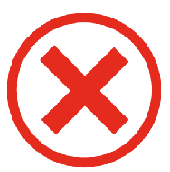 Northstar customer reviews are mostly mixed.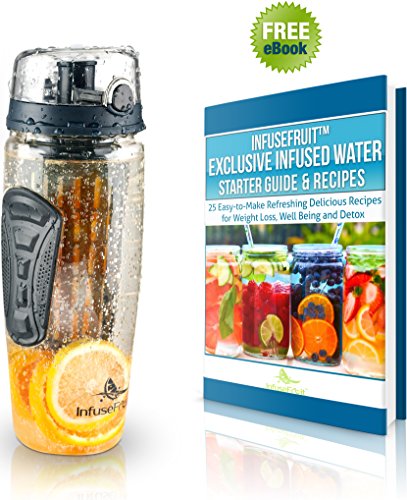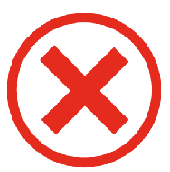 Most people are happy with the level of effectiveness especially when it comes to treating hard water.
However, one of the reasons I wrote this Northstar water softener review is the high number of bad reviews.
Especially when it comes to the technical support and longevity. One customer talks about how their NSC40UD1 only lasted for 2 years before completely breaking down. This is unfortunate because it is unlikely that any warranty will last this long.
Fleck vs Northstar Comparison Table
| | |
| --- | --- |
| North Star NSC40UD1 | Fleck 5600SXT |
| | |
| 39,000 | 48,000+ |
| LCD display | LCD display |
| Programmable setup. | Programmable setup. |
| Treats low to medium hard water. | Treats hard to extremly hard water. |
| | |
| $$$ | $$ |
| | |
Are Northstar Water Systems WORTH It?
No-ish.
Don't get me wrong Northstar water softeners ARE effective at removing hard water. Everything in this Northstar water softener review should show that.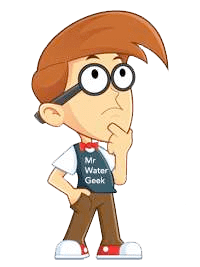 However, I think Pelican is better overall. This is simply in terms of value for money and overall positive customer reviews.
Northstar softeners seem to start at $1200+ despite NOT having a powerful filter. For a little extra you can get a full softener WITH a poweful multistage whole house filter.
Although this might seem like you're spending more money, you're not. This is because when you get a basic standalone Northstar softener, you will still NEED to buy a filter to make the soft water drinkable.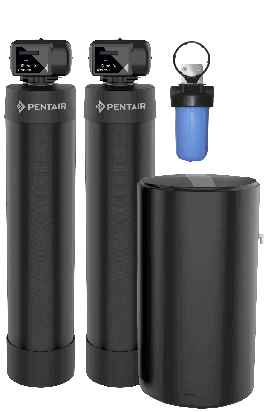 Apart from costing you less, getting an all-in-one water softener filter treatment system means you don't have separate devices to install / worry about / maintain etc.
However, the biggest reason why I think Pelican is better are all the positive verified customer reviews.
The average Northstar water softener review is mixed and some customers raise issues that seriously concern me.
Why Pelican is Better?
The Pelican salt based softener includes a powerful multi stage filter. This means it is ideal for very hard water and also filters all contaminants. The result is that you drink fresh clean filtered water direct from your faucet.
This is because it actually uses salt so will generate soft water unlike so called "salt less softeners".
Consider getting this softener and filter model because: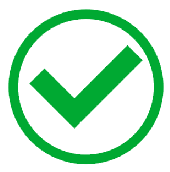 It is a combination of a whole house filter AND salt-based softener in one single device. This means you don't have to worry about buying an extra filter down the line which is not the case when you buy a basic softener from Northstar.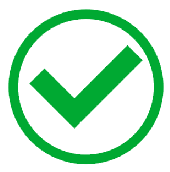 This device uses a multi-stage filtration process to treat your water including carbon filters.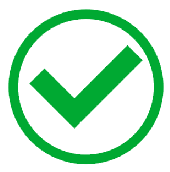 Effectively treats up to 48,000 grains for 1-3 bathrooms.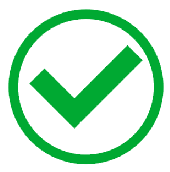 Easy to install with instructions and manuals.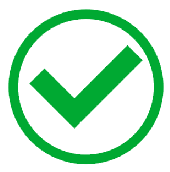 Comes with a controller head that will allow you to control and monitor the machine.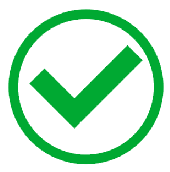 You can program it to automate your regeneration process so it takes care of itself after the initial set up.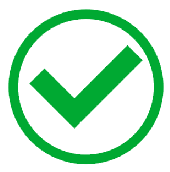 Extensive guarantees and warranties include:
5 year performance guarantee.
90-day satisfaction.
Limited lifetime warranty.
Aquasana Salt Free Softener and Filter System

Pelican Whole House Filter & Salt Softener

Treats hard water UP TO 25 ppm (low to medium low hard water).
Treats hard water OVER 25 ppm (medium to extremely hard water).
- Powerful salt-FREE water softener.
- 1,000,000 one million gallon capacity.
- Aquasana Rhino exceeds NSF standards.
- Treats hard water WITHOUT salt.
- Removes chlorine, bacteria, iron, sulfide, manganese, mercury, lead etc.
- Includes pre-filter, copper-zinc and carbon filtration stages with standard fittings.
- 90-Day "Pure Satisfaction" Guarantee.


- Powerful salt-based water softener.
- Also includes a multi-stage filter.
- Easy installation (inside or outside)
- No waste water, requires NO electricity or drainage.
- 90-day satisfaction, 5 year performance guarantee and limited lifetime warranty.
- Sufficient for 1-3 bathrooms.
Coupon Code: AQGEEK50
Coupon Code:
WATERGEEK5


ENDS: August 30 2022

$$$
Ships to US and CA.
$$$
Ships to US, CA and Worldwide.