Article Last Updated: March 2021
Rayne Water is a water treatment company in southern California and has been around since 1928.
But before we talk about the benefits of a water softener, let's consider why you even need a water softener in the first place?
Water is an integral part of our daily lives. We drink it, wash our bodies and hair with it, clean our clothes with it, even heat our homes with it, and yet we rarely pay attention to its effects.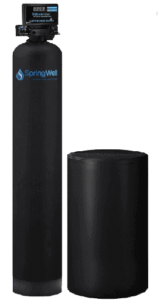 However, if you find that your sinks are stained with white lime, your skin is dry and itchy, then you may have a problem with hard water.
And if that's the case, you probably need a water softener. Water softening systems will help increase the life of your equipment, sanitation and clothing.
A good water softener can even help you to save money in the long term. Because you save money as you no longer need to replace equipment that has been destroyed by hard water.
You should use a water test kit to check if the water in your home is hard.
The main issues with hard water are:
It creates white, hard to remove limescale stains from Toilets, bathtubs, showers, toilets and tap faucets.
Hard water causes mineral deposits on skin, hair and clothing.
Their deposits form limescale that reduces the effectiveness of household appliances, such as washing machines.
Blocks pipes, water tanks and boilers, which reduces efficiency and increases energy costs.


There are many different types of water softeners and Rayne is one of them. This article is a review of their water softener systems and will help you to decide if this brand is right for you.
Rayne Water Systems

Water softeners eliminate the high levels of calcium and magnesium ions present in hard water.
The softening system removes the "hardness" with salt and this stops the ugly spots and white limescale present in the water from appearing on kitchen and bathroom appliances.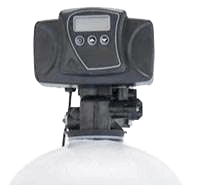 Rayne water systems are suitable for commercial, industrial and residential applications. You can control Rayne systems with your meter.
This is also the reason why a Rayne softener with a controller is one of the more expensive options.
One of the best features of Rayne softeners are its meter because it allows you to automate its control:
Rayne Water Systems come in different models that include:
Fleck SXT Rayne Space Saver
RF 1000/1500 by Rayne.
XTR2 1000 / 1500 by Rayne.
High Flow 2000 SXT by Rayne.
Rayne Water Conditioning

The Rayne Executive 10 system allows all-home multimedia filtration without the use of salt.
It provides unbelievable taste and odorless water in every faucet while protecting against incrustation and corrosion.
Advantages
High flow rate.
Treats the water for your whole house.
Cleaner water for your entire house.
Reduces chlorine, chloramines, bad taste and smell.
Protection against encrustation and corrosion of appliances.
Characteristics
NSF approved.
Salt-free system.
Teflon-coated inner valve parts.
One-piece, seamlessly molded fiberglass container.
GUARANTEE
1 year: Complete water purifier.
Durability: valve body and media tank.
5 YEARS: internal valve, timer or electronic set.
Rayne Water Softener Manual

Here is a link to the most popular Rayne water softener guide.
Owner's Manual R4039 RXD Water Softener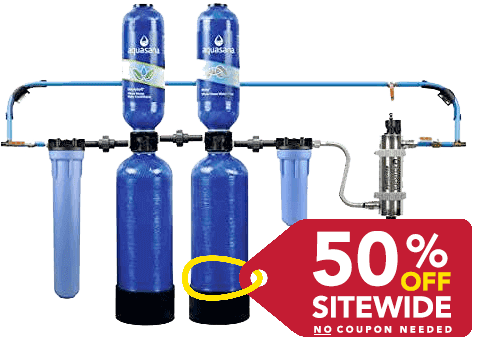 If this guide is not suitable for your model, you can try calling Rayne Water Softener number 01376 329729 (UK), 619.359.8172 (current customers in the US) or 858.223.3095 (new customers in the US).
If this is not possible, send an e-mail to the customer service using the online contact form that's on the website.
Rayne Water Softener Price

Like all water softeners Rayne water softener costs vary. The price for a regular basic water softener is typically $600 – $900.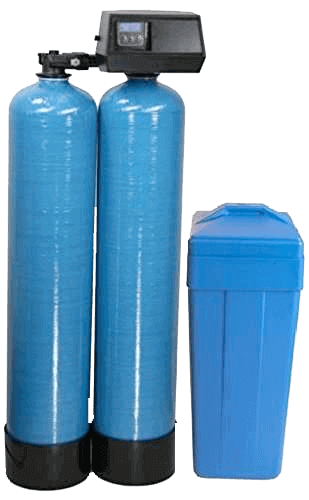 This is standard on most water softeners of similar specification.
Meanwhile a softener and filter combination machine costs around $2500.
Of course, getting a higher-capacity model or one with more features costs more.
In addition, the potential cost of installing a professional plumber is not included in the price. It also includes no maintenance and repair costs. For example, it does not include the water softener salt that must be purchased for the water softener to work.
Rayne Water Softener Service

Unlike other water softeners that sell their softeners like Amazon you can only really find Rayne systems through them direct.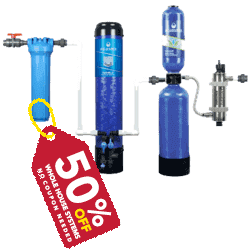 You can go direct to Rayne to find out where their water softeners are stocked. Alternatively, you can look for them on places like eBay and Amazon – maybe a second hand retailer might spring up.

The same applies to the Rayne water softener service, you need to go to them direct. Alternatively, you can use the Amazon installation service to get your softener installed.
The Best Water Softener
Although Rayne is generally a good water softener, it is hard to find unless if you go direct to the supplier. Besides there are better competitors, which are easier places to buy differetn SXT models.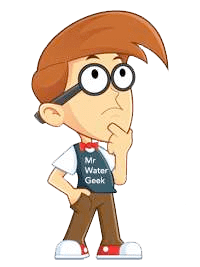 Fleck 5600SXT is by far the most popular and best selling because it is very effective at dealing with high levels of hard water.
It does this even though it is one of the cheapest water softeners.
You can get a basic model of Fleck from $650 up. Which is very reasonable when a similar model from a bigger brand can cost around $1000 – 2000.
Fleck is currently the no.1 best selling water softener online.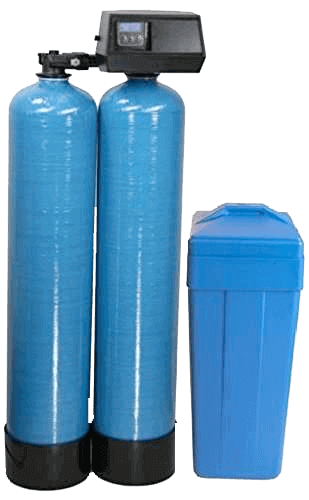 Customers rave about its cheaper prices, how easy it is to install (very often without a professional plumber), low to no maintenance and high level of effectiveness when you compare it to other models.
Despite its low cost Fleck 5600SXT is capable of providing soft water for the average home of between 1-3 people.
Try a Fleck 9100SXT if you're looking for a bigger capacity.
The 5600 SXT is ideal for easy installation, easy setup and offers the best value for money. You should onsider getting this Fleck model because it:

Tends to take care of itself, this means you can literally set it up and forget it.

Good at dealing with very hard water.

Because Fleck is so popular, there is a lot of online support, information, reviews and almost ALL plumbers will be familiar with it. Unlike Rayne where it's very hard to find information about it.

Lower water usage means it has lower running costs.



Here is Why I No Longer Recommend Fleck.
I have been a huge Fleck fan for many years. In fact, the original version of this article shows why I liked Fleck so much. I still think Fleck is a great standalone softener but I am no longer recommending Fleck and here is why:
Fleck softeners do NOT filter.
By far the biggest problem is that Fleck softeners do NOT filter. They only soften which means that your water will be perfectly soft but full of contaminates.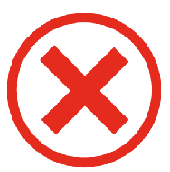 Did you know that you can't drink soft water?
This means that if you only have a standalone softener like the Fleck SXT 5600 you will need an extra filter device to make it drinkable. This is why softener filter combinations are more popular and cost effective overall because the device treats every aspect of your water not just the "hardness".
The price tag is mis-leading.
The $600+ price tag does NOT include plumbing costs, installation, the cost of the extra filter etc.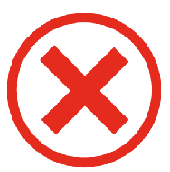 Fleck needs salt to work.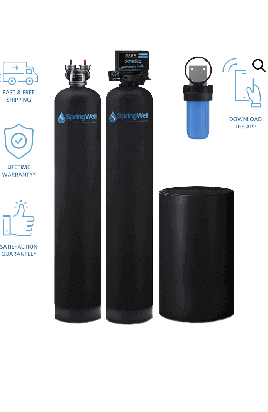 This means you will have an unavoidable level necessary of on-going maintenance (in the form of adding salt) as well as extra costs of buying salt.
However, there are many modern softeners that don't require salt like the all-in-one softener + filter combinations from brands like Aquasana.
This effectively treats hard water up to 25 ppm and also filters your water too so you are left with delicious tasting safe drinking water.
Fleck's filters (whenever you find them) are rubbish.
On the rare ocasion that you find a Fleck softener with its own integrated filter, the filters will be rubbish. For instance, Iron Pro 2 is a Fleck based softener and filter but the filter ONLY treats iron, nothing else. Meanwhile Aquasana whole house filter and softener systems treat everything including chlorine, bacteria, mercury, viruses, pharmaceuticals, lead and so much more.
Installing a Fleck machine yourself can void your warranty.
Fitting and installing some Fleck models yourself means you void the warranty. Whereas other companies encourage you to save money by installing the device yourself. For instance, Aquasana give you a FREE professional installation kit. Getting this means you can install the device yourself and save a lot of money and the hassle of hiring a plumber.
Treats hard water UP TO 25 ppm (low to medium low hard water).
Treats hard water OVER 25 ppm (medium to extremely hard water).
Does NOT require electricity.
Requires electricity if using the electronic head monitor.
Control Your System With An App:? NO
Control Your System With An App:? YES
- Powerful salt-FREE water softener.
- 1,000,000 one million gallon capacity.
- Aquasana Rhino exceeds NSF standards.
- Treats hard water WITHOUT salt.
- Removes chlorine, bacteria, iron, sulfide, manganese, mercury, lead etc.
- Includes pre-filter, copper-zinc and carbon filtration stages with standard fittings.
- 90-Day Pure Satisfaction Guarantee.
- Limited 10 year warranty.


- Powerful salt-BASED water softener.
- 1,000,000 one million gallon capacity.
- Also includes a multi-stage filter.
- Easy installation (inside or outside)
- Sufficient for 1-3 bathrooms (options for 4-6 and 7+ bathrooms also available).
- 6 month money back guarantee.
- Limited lifetime warranty.
$$$
Ships to US and CA.
$$$
Ships to US, CA and Puerto Rico.
Sale prices automatically applied by clicking this link.
If there is *no* sale try coupon code:
AQGEEK50
Coupon Code:
GEEK5