Article Last Updated: December 2020
A lot of the benefits of drinking warm water comes from the fact that water is awesome for you.
Water is by far one of the most important natural resources to human existence. It is essential that you regularly drink the right amount of water each day.
If you don't know how much water is right for you then use this daily water intake calculator to find out.
Zojirushi America Corporation CV-DCC50XT VE Hybrid Water Boiler and Warmer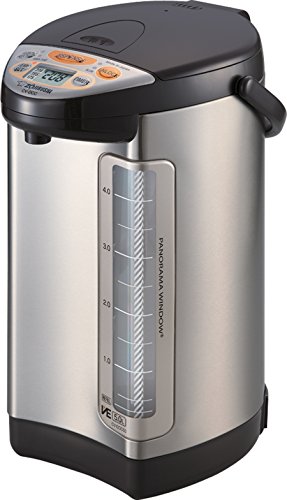 Once you know how much water you should drink each day, the next issue is what kind of water?
Although most people prefer consuming cold water or water at room temperature, do you know things like tea, coffee count towards your daily water intake? The only issue is that drinks like coffee, tea, smoothies and juices contain extra calories that you might not want to consume.
So what should you do? Drink hot or warm water.
Doing this has a relaxing effect on your body. However, studies are showing that drinking hot or warm water has some unique benefits to your health too! Specifically benefits for your skin and hair.
In this article, I will outline the key benefits of drinking warm water.
Benefits Of Drinking Warm Water For Skin
Drinking hot or warm water is very beneficial for your skin. So much so that you might not need to invest tons of money into lots of expensive cosmetics, creams and skincare products. Simply drinking warm water can get you many of the benefits promised by skincare product labels.
So save your self some money and use a natural remedy for healthy, glowing skin by getting the benefits of drinking warm water. These benefits are: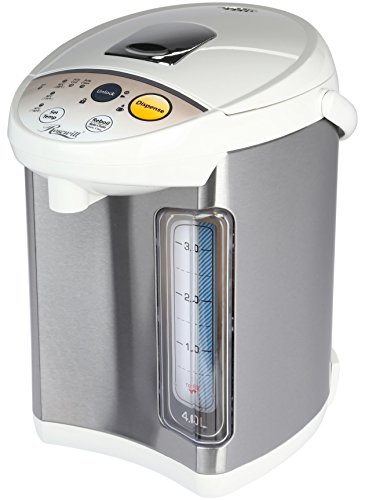 1. Warm Water Eliminates The Root Causes Of Skin Infections.
The first point might also be the most obvious. Drinking enough warm water helps your bodily functions run smoother, with lower rates of inflammation. This reduction means you will have lower rates of common minor skin issues like pimples, blackheads, acne and spots.
Drinking hot or warm water means a deeper cleansing of your body, which helps to eliminate the root causes of common infections.
2. Reduces Premature Ageing
First of all, water alone is good at reducing instances of premature ageing. This is because dehydration reduces the elasticity in your skin.
However, the benefits of drinking warm water means that it flushes out the toxins from your body. Thereby also helping to repair your skin cells, especially those affected by harmful free radicals.
The more warm water you drink (within your appropriate daily water allowance) the more the elasticity of your skin increases.
In the long term, this results in toned, wrinkle-free and youthful skin.
3. Keeps Skin Healthy
By consuming hot or warm water regularly, you can keep the body hydrated. This is really useful for dry and flaky skin. It is also necessary for maintaining healthy skin as it improves the blood circulation throughout your body.
[Read: Here is Why You should Drink Warm Lemon Water Before Bed]


Benefits Of Drinking Warm Water For Hair
Do you know that every single strand of your hair is comprised of almost 25% water? Therefore, it comes as no surprise that being dehydrated is bad for your hair. Getting the right amount of water is important to hair health. Here are some specific benefits of drinking warm water for your hair.
1. Promotes Hair Growth
Yes, that's right drinking warm water creates a great source of energy for hair cells. This is because regularly drinking warm water promotes good hair health and healthy hair means it grows faster and better.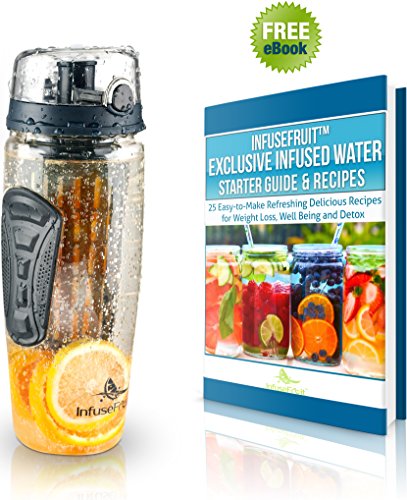 2. Fights Dandruff
Warm water benefits your hair because it keeps your body (including your scalp) hydrated. A moist scalp helps to reduce instances of dandruff and also means dandruff is less likely to appear.
3. Helps Natural Hair Vitality
Most people want soft and shiny hair. The fact that you're reading this article tells me you're probably one of these people. Well drinking warm water has been shown to energize the nerve endings of your hair. This includes your hair roots, and proper hydration makes them active.
The result of this is more natural vitality and overall healthier looking hair.
Want to try this? You need….
Clover D1 Hot and Cold Countertop Bottleless Water Dispenser

Zojirushi America Corporation CV-DCC50XT VE Hybrid Water Boiler and Warmer

- Economic, easy to use and fast fill rate.
- Get hot and cold water on tap.
Have boiling hot water on tap 24-7.
$$$
$$$