Article Last Updated: December 2020
Getting a solar hot tub cover is perfect if you are looking for a good way to protect your Jacuzzi and a way to get free sun generated heating.
Doing this will help reduce your electricity bills.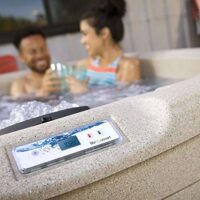 This is because using a floating solar Jacuzzi spa cover means that you can use solar energy to heat the water in your spa.
Whether you choose a floating spa blanket or opt for a spa cover, you will find everything you need to know in this post.
Purchasing a solar cover can be a very confusing and potentially expensive experience when you don't know the basics.
So in this article, I will tell you how to choose the correct solar hot tub cover for all your Jacuzzi needs. You will also find information on solar spa panels if you prefer this route instead.
What is a Hot Tub Cover?
A hot tub cover is simply a cover that keeps your tub protected. If it is the type of cover that has air pockets then it will capture energy from the sun and work just like a greenhouse.
They are sometimes called things like "tub covers" or "solar blankets". A solar cover is environmentally friendly and a sustainable means of maintaining your tub.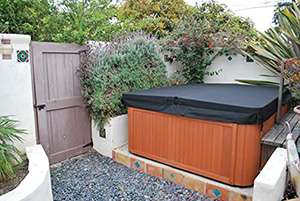 This is because it works off renewable solar energy thereby reducing your need to use regular electricity.
The most popular hot tub covers look just like a plastic bubble wrap but don't judge it by its basic looks.
The cover transfers heat to the water underneath during the day when the sun is out. And then it helps to keep the water warm at night.
In fact, some covers are able to increase the temperature of water by as much as 15 degrees Fahrenheit. This will help reduce the need to heat your tub at the beginning (before you jump in to soak).
Why Does My Hot Tub Need a Cover?
The reasons for getting a hot tub spa cover are a lot more numerous than you might think. Here are some of the reasons why many hot tub owners find them invaluable:
Hot tub covers stop things from falling into your tub and potentially damaging it. This is especially necessary if your tub is located outside and exposed to the elements.
It also stops large debris, such as twigs and leaves from ending up in the filter, pipes, nozzles or pumps.
Using solar panel covers means that you can potentially run the entire system from this power source.
Even if you are only able to use the solar cover to run it some times – this will still lead to a reduction in electricity bills.
Hot tub covers are good for homes with children or pets. However, if this is your main reason for getting a hot tub cover then you should opt for traditional plastic covers that are very sturdy.
Solar Hot Tub Cover Basics
Micron
Micron is how the thickness of the cover is measured. A "micron" essentially means a very small unit of millimeters. 200 micron is the thinnest lightest hot tub cover while 900 is the thickest and heaviest.
Air pockets
The bubble wrap is not there to make it look nice.
It is what allows your solar cover to retain heat – just remember to make sure the bubbles always face down.
Color
Choosing the color of your solar cover should not be an aesthetic choice. Different colors have different functions.
Silver/Gold/Blue/Black and other dark colors will help prevent the growth of algae. If you want lots of heat then consider getting silver or gold as they can better reflect the sun's rays deeper into the water.
Opaque/clear/transparent is ideal for hot climates. This is because a clear cover will be better able to absorb and let in infrared or UVA light which will penetrate into the water thereby keeping it warm.
Electronic Solar Powered Spa Covers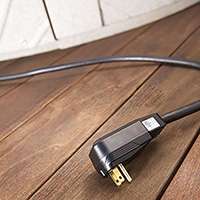 The electronic versions of solar covers do everything the basic bubble wrap covers do but with 100% more intensity and effectiveness.
This is why I will only be reviewing electronic solar hot tub covers from this point onwards.


Solar Hot Tub Cover Reviews
Natural Current NC30WSPACOV Savior Solar Powered Spa Cover
Compatible with: Any stationary spa (non-inflatable).
The Natural energy spa cover NC30WSPACOV Savior provides you with 25W of solar energy. This is a serious amount of wattage that is enough to heat water to whatever level you want.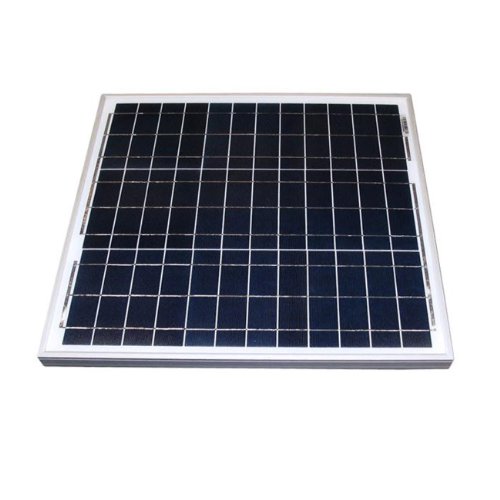 The full list of what this solar panel cover can do is impressive. This includes filtering your water with a UV light for things like bacteria and it comes with ultrasonic sound waves.
The Bad
The panel is large and may need two people to assemble.
The Good
It can be combined with other Natural Current products to get better results.
Can be controlled via Wifi.
Made in the USA.
Easy to install and easy to use, even without previous experience with solar panels.
25 watts of energy can keep your water very warm.


Natural Current NC120WSPACOV Savior Solar Powered Spa Cover
Compatible with: Any stationary spa (non-inflatable).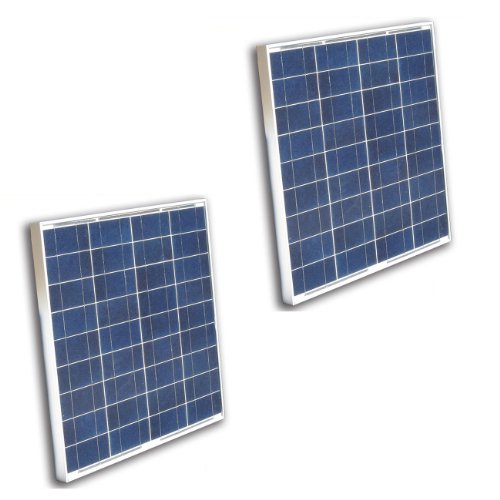 The NC120WSPACOV is a higher energy alternative to some of the other lower voltage solar panels on this list. This solar panel will fit on top or on the sides of your hot tub.
The Bad
This option is one of the most expensive.
Some Jacuzzi's may not be strong enough to have both panels mounted on top at the same time.
The Good
It is easy to install.
Comes in a set of two 60-watt (120-watt in total) panels which allows for extremely powerful heating.
Easy to clean with a simple glass cleaner.
It goes well with other Natural Current products.
Made in the USA.


Natural Current NC220WSPACOV Savior Solar Powered Spa Cover
Compatible with: Any stationary spa (non-inflatable).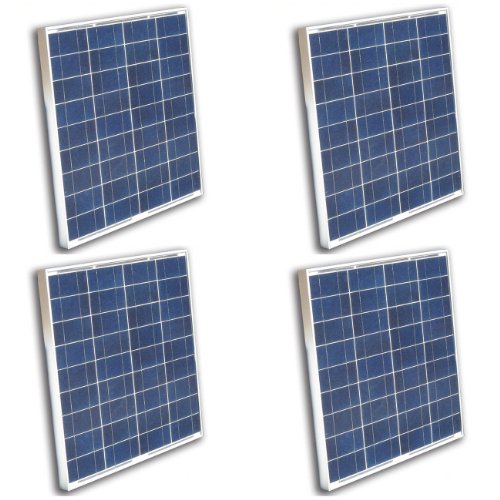 The NC220WSPACOV Savior Natural Power Solar Power Case is a 240-watt solar panel package that provides you with lots of solar energy when you need it most.
Set this up as a pack of 4 solar panels or only use 1 or 2 if you feel that is sufficient. However, using all 4 will provide you with all the solar energy that you will ever need.
The Bad
This is a costly option.
The panels offer little protection against breakage.
The plates can be too heavy for the sides of some tubs.
The Good
Available in four 60-watt panels (240-watts in total).
Easy to install and maintain, even without previous solar panel experience.
Designed to keep your spa working for multiple applications without needing to recharge.
Extremely powerful heating is possible with 240 watts of energy.


Natural Current NCTHRSPACOV Savior Solar Powered Spa Cover
Compatible with: smaller spas.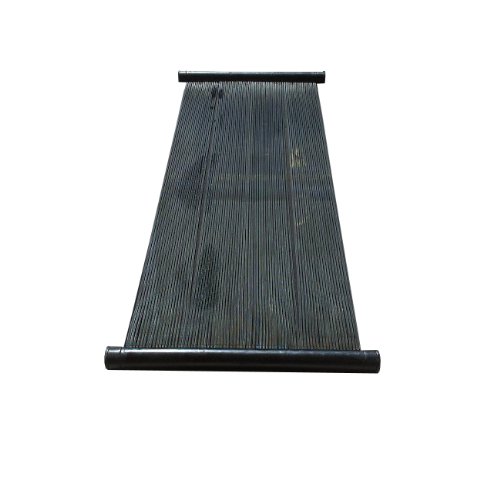 The current solar-powered cover screen of the NCTHRSPACOV Savior power generator is a great solution for anyone with a smaller Jacuzzi who might be looking for a way to harness the sun's energy for heating purposes.
Being a smaller heater for your spa means that it works best with 5 'x 5' Jacuzzi's. Even so, it is a good solution that can help you reduce the cost of frequently running your hot tub.
The Bad
Suitable for smaller Jacuzzi's or may only cover part of a larger Jacuzzi.
The Good
This heater is designed to work well with other products from Natural Current.
The simple and slim design makes it easy to install and remove as needed.
This heater does not get dirty easily and can be kept clean with a regular gentle rinse or wipe down.


Natural Current NCOZSPACOV Savior Solar Powered Spa Cover
Compatible with: all Natural Current Panel products.

This product is suitable for use with any solar-powered solar panel. It converts the solar energy from your panels into electricity that you can use in your hot tub.
This includes heating up the water so that you use less electricity. And it works for both pools and hot tubs.
The Bad
It does not have all the necessary settings to control the plates efficiently.
It is known that the outer casing can break during prolonged use.
The Good
Its sturdy plastic case protects the interior even when exposed to water.
Designed for use with any Natural Current product.
You can use this with either a hot tub or swimming pool.
Easy to install and even easier to maintain.
Made in the USA.


Natural Current NCFBSPACOV Savior Solar Powered Spa Cover
Compatible with: Natural current NCFBSAPCOV solar panels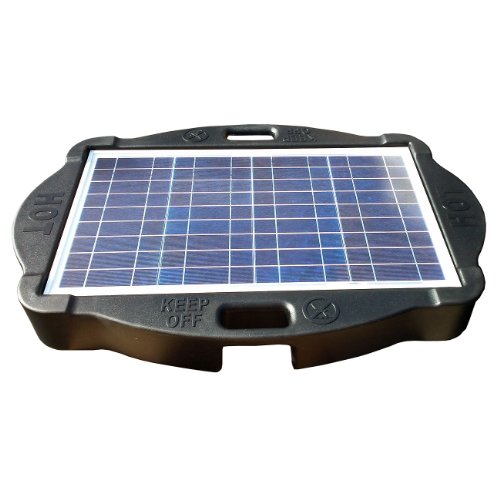 The current solar-powered spa cover NCFBSPACOV Savior is good it you want your solar panel to float directly on the surface of your spa. It has a wide and large surface area that will capture the maximum amount of solar energy.
The Bad
Its base does not support people so it can be a danger to children who might be tempted to get on top of it.
The base also doesn't provide protection for the solar panel glass.
**2022 UPDATE** recent customer reviews report this to be a product that is prone to breaking down. BUYER BEWARE!!!!
The Good


Which Is The Best Solar Hot Tub Cover?
Solar hot tub covers don't just keep your hot tub covered so that it doesn't get damaged by the elements it can be a power source too.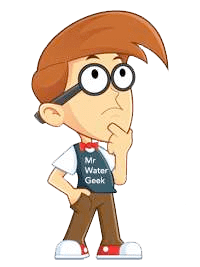 Covers are completely necessary if your hot tub is outside.
Twigs, stones, debris, leaves, insects and even some animals will find their way into your hot tub if you don't use a cover.
And there is no telling how much damage these things can do once they enter your tub system.
Getting a tub cover is also a good idea if you have young children or pets in the home.
However, modern covers are capable of heating your tub water too.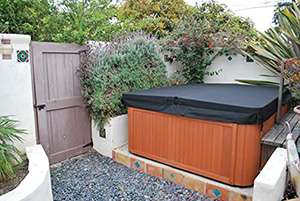 If you're going to be making this type of investment then it's worth considering the electronic ones instead of the basic bubble wrap versions.
They are more effective and pay for themselves in the long rung with all the money you save on electricity bills.
My favorite solar tub cover is the Prestige range. It is a great product that works very well and offers great value for money.
Happy soaking!