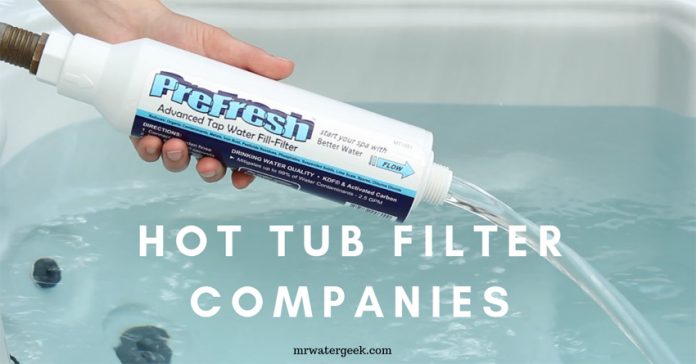 Is it time to replace the parts of the hot tub pool filter?
Are you completely lost in buying these replacement parts?
Do you find it more confusing than useful to try to find information about the Jacuzzi filter pieces online?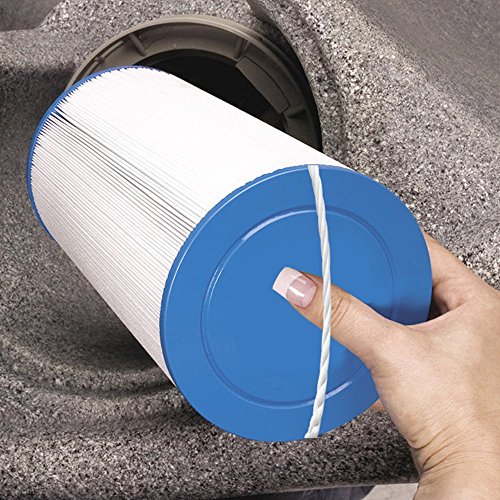 If you need new parts for your hot tub or pool, but are not sure where to buy them, you are in the right place. In this article you will learn everything about the different types of hot tub pool filter spare parts and how often you should replace them. You can also identify any potential problem you are looking for, and you can keep up with the maintenance of your hot tub and pool.
You will also know the different companies that make these important pieces, and you can choose the best Jacuzzi filter company that suits your needs. Buying spare parts for filters, pumps, pumps and more will never be complicated or confusing again.
Read on to learn how to identify the best tub filter parts companies to deliver the parts you need. From here, you're one step closer to all the important things needed to keep your pool and hot tub at the top of your game.
Hot Tub Filter Parts, Maintenance & Lifespan
Whether you buy parts for a branded hot tub filter or another brand, these are the various parts you can expect to need for your hot tub or pool. In this section, you will find what you can expect when working with a hot tub filter.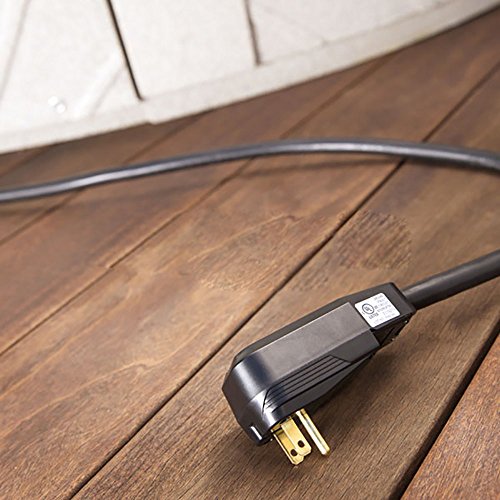 And you will be presented with some useful tips and tricks to help you keep these parts last longer. You can also see when some of your filter pieces are nearing the end of their life cycle. Which can help you prevent potential problems.
Hot Tub Pipeline
Lifespan: at least five years and possibly up to ten years.
Maintenance tips: If you're lucky, you may not have to worry about damaging the pipes in your hot tub. But sometimes accidents happen and problems can occur. For example, if air enters your filter, it can cause significant damage to your pipes over time. Large amounts of debris can pass through a damaged filter and accumulate in the pipes and cause malfunctions. Listen to the water in your pipes regularly to see if something is out of place. Open the door to the inside of your hot tub and listen to the sounds and also check for strange smells. Do this every few weeks.

Hot Tub Filter Cartridge
Lifespan: At least one year, but not more than three years.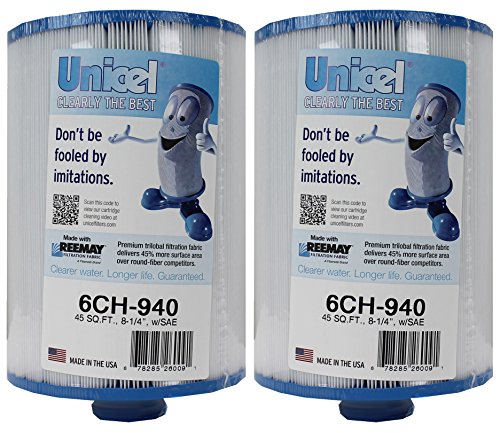 Maintenance tips: Keep maintenance of your filter by cleaning it regularly.
Check your filter cartridge every two weeks to make sure nothing big gets stuck in it. If so, remove it by hand. Remove your filter cartridge every month and rinse thoroughly with the hose from your garden. This is a good time to see if the cartridge contains too much dirt or limescale. And also gives you the opportunity to check for cracks or other problem areas.
Every three months, remove the cartridge and immerse it in a filter cleaning solution for at least one hour.
If you have a ceramic filter, you can clean it in the dishwasher at this time. Keeping your filters clean will help ensure that your filter remains functional for as long as possible.

Hot Tub Screws, Washers and Bolts
Lifespan: at least five years and possibly up to ten years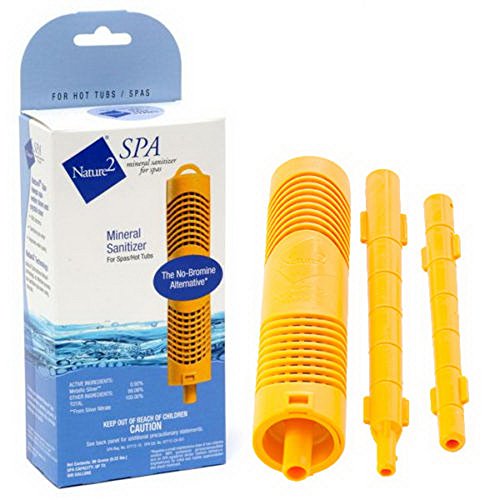 Maintenance suggestions: Like O-rings and valves, you probably do not have to worry about these parts frequently. But you should check them every year to make sure everything is still in place. If the screws are loose, tighten them immediately. If they are oxidized by exposure to water, replace them with more functional screws. The same applies for screws and washers.
These parts are important to keep your filter attached and, in most cases, to keep it in your hot tub. As with O-rings and valves, if you think you can not perform these repairs successfully, you should take your filter to a technician or get a professional.

Hot Tub Valves and O-rings
Lifespan: at least five years and possibly up to ten years. 
Maintenance tips: O-rings and valves wear out during prolonged use. Check to see if your valves do not work properly if you find air or dirt entering your pipes. If yes, it might unfortunately be too late to solve this problem. You may need to replace it with something larger and more expensive. Each year, when you replace your filter cartridge, it is time to completely remove the filter and inspect the O-rings and valves for possible damage:
Do they look weak or fragile? You should replace them.
Looking very dirty or viscous? Clean them thoroughly before replacing the filter.
If you are not sure about working with these small parts of the hot tub, call a technician.

Internal Hot Tub Disinfectant
Lifespan: From six months to a year.
Maintenance tips: If you use a disinfectant as part of your filter, you should monitor it to make sure it continues to work as well as possible. In most cases, the disinfectants do not last as long as the media of the filter cartridge. Therefore, you should check the disinfectant every two weeks to check for possible damage or problems. Many modern sanitizers will let you know when it's time to replace them, but if they do not, replacing them in most cases after six months of use is a good idea. Of course, if you visibly break the disinfectant, it means it's time for a new one. Never use a disinfectant that has visible damage, as it can damage and potentially alter the balance of chemicals in your hot tub.

Hot Tub Filter Housing Lid & Housing Unit
Lifespan: at least five years and possibly up to ten years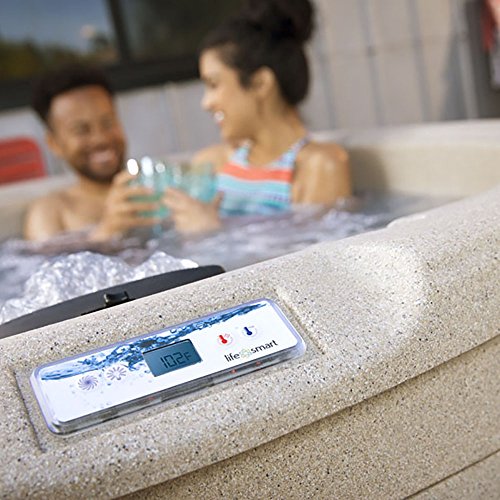 Maintenance tips: You may not think much about the cover of the filter housing unit. But it really is a very important part of your overall filter functionality. Without this cover, very large debris can easily get into your filter. Even if your filter cartridge captures these large pieces of debris, they can still cause damage to the cartridge over time. Which in turn can quickly damage the pump and the interior of the hot tub.
Periodically check your cover for signs of looseness or rust.
Check the screws to make sure they are tight.
Replace any cracked or weakened cover immediately.

The Best Hot Tub Filter Companies Around
Aqua Kleen
Filbur
Jacuzzi
Hayward
Pleatco
Sundance Spas
Tork
Unicel
Many of these companies also supply parts to suppliers around the world. And most of them have been recognized as the best options in their particular range of hot tub spare parts. This is the best place to start if you are looking for brands that can replace many parts of your hot tub filter. Depending on what you are looking for, you may want to choose one company over another.

Aqua Kleen
In business since: 1994
What is it good for? Replace filter cartridges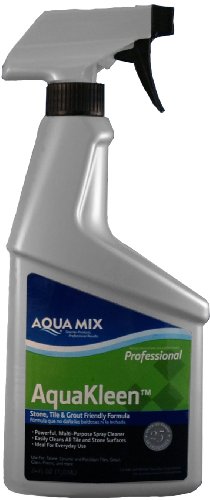 Aqua Kleen specializes exclusively in the replacement of filter cartridges. This company produces different sizes and types of paper filter cartridges that adapt to different types of hot tubs. You can easily find any size filter from the Aqua Kleen company. And most of these are much cheaper than those from comparable companies. These filters are designed to be easy to install and remove. Most of them have handles to make working with them even easier. This company does not offer any other filter replacement part at this time and does not work with other types of parts of the hot tub.
History
The company Aqua Kleen started as a company that installed swimming pools and soon added hot tubs to its offer. Although the company began in California, it soon spread to other surrounding countries. It also had some success in continuing to provide high quality products to area residents. Over time, the company continued to grow and soon diversified to provide replacement cartridge filters along with its pools and hot tubs.
Now, Aqua Kleen focuses almost exclusively on the sale of filter cartridge replacement parts that are compatible with almost all hot tubs on the market today. These cartridges are often made of paper instead of polyester or ceramic. But this change in the material of the filter media makes it easier to keep costs down as customers obtain affordable products that work. Today, much of Aqua Kleen's sales come from online shopping. And this company enjoys a healthy customer base through Amazon and other online markets. These products are also found in many pool and hot tub stores. As well as in large retailers that offer these types of products.

Filbur
In business since: 1996
What is it good for? Filter cartridge replacement, filter cleaning. solution.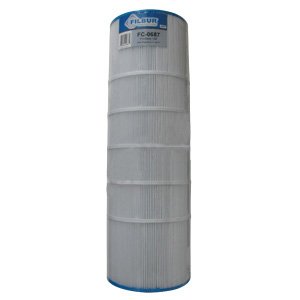 Filbur is very similar to Unicel, but it offers some different products if you are looking for something that you can not find through Unicel. Filbur focuses mainly on the replacement of filter cartridges. Especially the traditional paper and polyester versions of these filters. You can find these filter replacement parts in different sizes and types, and there are also some microfilters from this company. Filbur is also a good company from which you can buy a specialized filter cleaning solution. Filbur products tend to be more expensive than Unicel.
History
Filbur began like many other hot tub and pool manufacturers in California, where the customer base is large. The company began specializing in almost all types of pool and hot tub parts and equipment needed for effective operation. But soon limited its focus to pleated filters. Filbur soon began manufacturing tailor-made custom hot tub filters and the company has never looked back since. The company now offers more than seven hundred different types of filters to make it easier than ever to find exactly what you need for your hot tub, your pool or any other aquatic product. Although the company mainly works with pleated filters, it has recently started supplying diatomaceous earth filters.

Jacuzzi
In business since: 1915
What is it good for? Branded products, quality detergents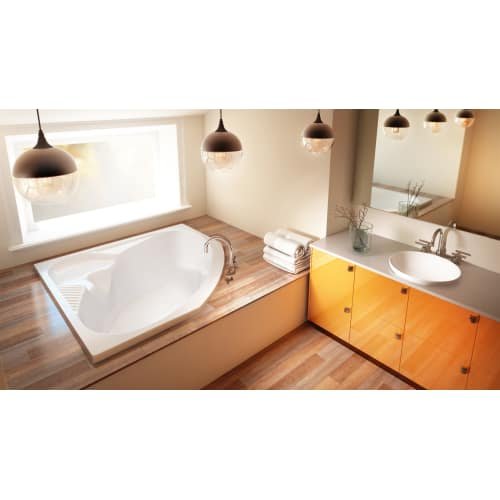 The Jacuzzi brand is the best known brand in the hot tub industry. Good if you just want to replace damaged parts of your filter. Or other parts of the hot tub with branded products. Or want something you can trust in terms of quality. This company offers traditional cartridge filters and some microfilters. So you can easily find what you need depending on the nature of your hot tub. This is also a great place to buy tablet cleaners for your hot tub. Which can be used with many different types of spas.
History
Unlike the other companies on this list, the Jacuzzi company did not really start working with hot tubs. The company was originally founded by a group of seven brothers who appropriately named their company Jacuzzi and Brothers. They produced propellers of wooden military aircraft and settled outside of California. There was a time when they even built their own aircraft, although it was an ephemeral project that never got very far.
The company looked like it was only for propellers, but in the 1950s, a member of the Jacuzzi family had the idea of ​​using these propellers to move water and build a hydrotherapy pump. The product was moderately successful. Especially in hospitals that wanted to treat patients with painful and stiff joints. In the 1970s, the family had developed this product for use in their domestic toilets. And now they sell the world-famous hot tub baths of today.

Hayward
In business since: 1915
What is it good for? Cleaning jars, filter nozzles, filter bags, pipes.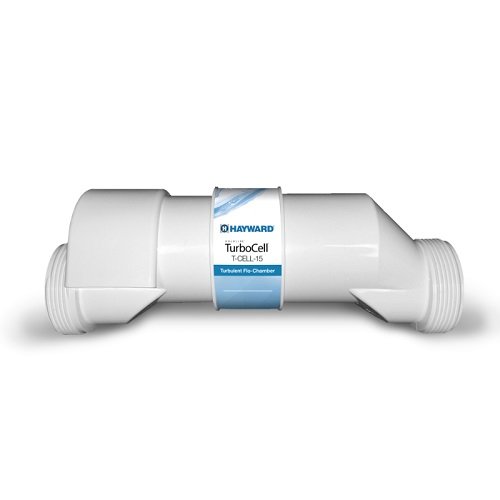 The Hayward company specializes in the functional parts of the eddies and the many components that connect these parts. Good for you if you are looking for spare parts for your hot tub filter, pump, pipes and other parts. Many of the pieces they sell are interchangeable among some of the most popular hot tub brands on the market today. So you should be able to easily find the right size for your needs among the products they have for sale.
History
This company is over 80 years old. Hayward began with the hope of making it easier for people and businesses, such as motels, to safely and effectively operate their pools and hot tubs with little effort. It is strong when it comes to creating technological advances for swimming pools and hot tubs. They also provide a wide range of products, from simple pipes to advanced cleaning cans and more. Today, Hayward hopes to be the name that everyone thinks when it comes to replacing those vital parts of the hot tub. Over time, Hayward continues to develop products that are as stress-free as possible, making it more relaxing than ever to have a hot tub.

Pleatco
In business since: 2006
What is it good for? Replace filter cartridges.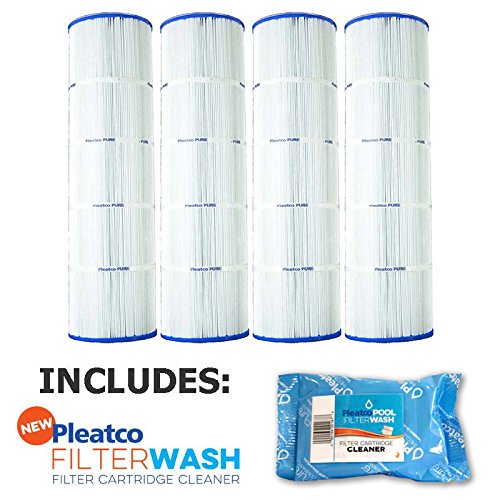 Many of Pleatco's products are available in large quantities. So you can buy several at the same time and save a lot of money in the long term. You can easily find filters that fit almost any type of hot tub. And many of the filters sold by Pleatco are also compatible with swimming pools. Got a swimming pool AND a hot tub? You can really save by buying large volume filters from this popular company.
History
Pleatco is not in business for a long time compared to many other companies on the list. However, it has already made a name in the online shopping community. Pleatco was established with the hope of providing suppliers in the United States with a pool and hot tub part providing high quality services through wholesalers, and it quickly spread to selling these products to retailers around the world. This company prides itself on offering affordable alternatives to many of the key parts of your hot tub without sacrificing quality.
The company itself does not sell directly to the public. But Pleatco products can be easily found in most accessory stores for swimming pools and hot tubs.
This company also has a huge online presence on Amazon and other online markets. Going online is a great place to find quality Pleatco products from its extensive catalog. Which offers pieces of various types of popular hot tubs on the market today. Although this is not one of the best known brands in the world of hot tubs, it is still a great option for those who want to save money.

Sundance Spas
In the business since: 1979
What is it good for? Replacement filter cartridge, ceramic filter, disinfectants, jet replacement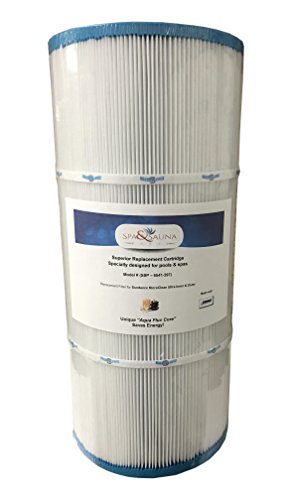 Sundance offers a large selection of the different parts you need to make your hot tub even better. When you shop at Sundance, you can easily replace your filter cartridge. Whether you're using a traditional paper or polyester filter. Or you want to upgrade to ceramic filters instead. You can also replace jets, O-rings, washers and nozzles, along with light spare parts and many other parts you may need over time. This is also a great company to turn to if you are looking for a sanitizer to use with your hot tub filter.
History
The company began in California and soon acquired the largest manufacturer of acrylic hot tub pools in the country. Surpassing even the best-known brand hot tub companies. In the decades since its founding, Sundance has further enhanced its hot tub design to create the most aesthetically pleasing and physically comfortable hot tubs. They are now sold in 60 countries around the world and remain a popular choice for people in the United States. Sundance manufactures many spare parts for various pieces of hot tubs. And although these parts are designed specifically for Sundance hot tubs, they are often interchangeable with other brands.
Sundance focuses on products that can help improve relaxation and recovery techniques through hydrotherapy. This company was built with the idea that reducing stress and improving freedom of movement through stiffness, injuries and more should be a priority for any hot tub manufacturer.

Tork
In business since: 1922
What is it good for? Replacement filter nozzles, temperature indicators, plugs and tubes.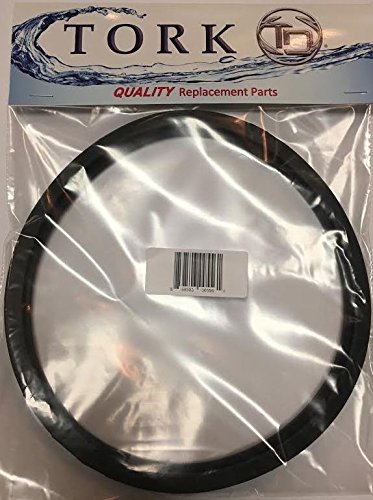 Tork focuses more on smaller work pieces that make up most of the hot tub's functionality. This is a great company from which you can buy timers, plugs and meters to measure temperature, pressure and other adjustments in your hot tub. Although many of these products are not manufactured specifically for the filter itself. Some of the plugs and other accessories are necessary parts for the hot tub filter.
History
Tork is a subsidiary of a much larger company called NSi Industries. However, the Tork brand is the most specific of the companies in this industry when it comes to Jacuzzi's. They are almost always ready to ship same-day orders. And deliver products to the public, maintenance engineers, hot tub suppliers and pool stores around the world. Looking for something electrical to replace a broken or missing part in your hot tub? You are probably shopping with Tork. Call someone to fix that type of vital part of your hot tub? You will probably find out that it is replaced by a Tork product. This is a well known company that has been the top choice for electricians and hot tub repair technicians for years.

Unicel
In business since: 1956
What is it good for? Traditional filter cartridges, replacement filter covers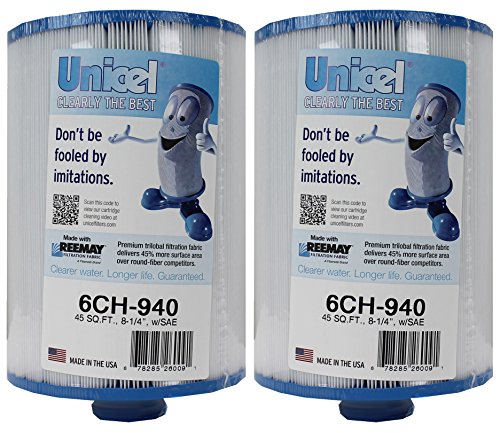 Unicel has been supplying affordable traditional filter cartridges for a long time. It continues to deliver good quality products at a very low price of some of the best-known brands. This company focuses mainly on filter cartridges. And does not offer many other products. But they do many different types of cartridges in a variety of sizes and shapes to work with almost any hot tub on the market today. You will also find covers and protectors for the Unicel filter housing.
History
This company was founded in the 1950s and initially focused on swimming pool filters. It took less than ten years for the popularity of the company to double and soon there were more filter options available. As the cartridge filters became more popular, Unicel needed to change its format a bit to keep up with the times.
They did this with great success. And they soon helped produce the first polyester version of the cartridge filter. Which was much stronger than the paper filters that had dominated the market in recent years. Unicel has continued to develop and introduce new products and filtration methods to keep water in hot tub products as clean as possible. Currently, Unicel delivers replacement cartridges to the public. And through wholesalers to retailers and suppliers around the world. They are also responsible for supplying repair and maintenance technicians with spare parts for almost all popular hot tub types.

Best Hot Tub Filter Companies? My Thoughts
There are so many different companies working in the world of hot tubs.  So you can see why it is so easy to find exactly what you expect from a quality manufacturer you can trust. And best of all, many of these companies provide warranty for up to ten years.
Bear in mind that Jacuzzi is not the only supplier of parts for hot tubs on the market. But they are still one of the best options for many hot tub parts.
If you have a hot tub, you do not have to buy products with a Jacuzzi brand. Although it can significantly increase the life of your hot tub if you do so.
On the other hand, if you do not have a hot tub with a Jacuzzi brand, you may be surprised at how many hot tub brand products you can exchange with your hot tub to make it work better than ever.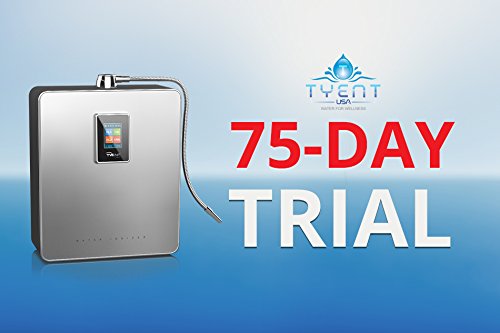 Remember, however, that buying a popular brand costs more than buying products from a lesser known company. The decision is up to you.
Regardless of the company or companies you want to work with, remember to keep up with the regular maintenance and repair of your hot tub.
Always contact a service technician if you do not feel safe enough to perform a repair yourself.