Article Last Updated: December 2020
Having problems with your hot tub filter lid?
Don't like the way your pool filter looks? Is it ruining the aesthetic set up of your pool?
Do you often wonder if there is anything you can do to keep your filter safe?
If you answered yes to any of these questions then you should immediately consider purchasing a new pool / hot tub filter lid.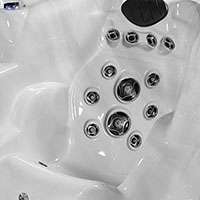 Choosing the right pool / hot tub filter lid does not have to be complicated.
Especially as I will review the best filter covers available on the marker today. Going through the pool / hot tub filter lid reviews in this article will help you pick the right product that fits your needs.
If you find there are too many products in this post then remember that you can reduce the options. One way to do this is to shortlist according to the brand or specific features that you're looking for.
Of course, if you want to know more about what a pool / hot tub filter is or why it is so important, there is also a lot of information here to help you.
So, whether you are well versed in hot tubs and all of its functional parts. Or simply a complete beginner in regards to this important aspect of these types of filters, this article is here to help you.
What is a Hot Tub Filter?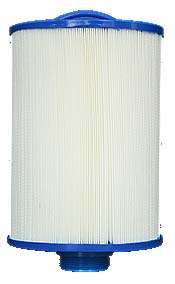 A hot tub filter is an accessory that is normally installed as part of your hot tub and prevents dirt and other contaminants from getting into your water.
The most basic filters will simply prevent large objects like leaves and sticks getting into your hot tub.
But modern pool and hot tub filters are also capable of removing and treating bacteria and dirt before they reach your water.
What Does A Pool or Hot Tub Filter Do?
Pool or Hot tub filters are designed to help keep your water clean. And protect the interior of your device so you can enjoy the hot tub or swimming pool for years to come.
Pool filters are available in many different variants.
The most common type of filtration system is based on a cartridge filter medium. These filters are usually made of plastic and can be installed directly into or next to your device.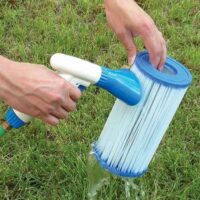 Paper or polyester cartridges are also capable of filtering out both bacteria and debris. Sometimes, this type of filter cartridge can also be made from ceramic. Ceramic is known to be much more durable and easier to clean.
There are other types of pool filters available on the market today.
For instance, there are sand filters that look like large balls. But these balls are filled with fine sand. This is so water can drip through the sand while it naturally removes bacteria and other particles before the water reaches ​​your pool.
No matter what type of filter you have, you can increase the life and effectiveness of your pool by adding a good quality filter to it.
Why Does A Pool / Hot Tub Filter Need a Cover?
Covering your filter is usually not a requirement, but it is very important for a variety of reasons:
Filter covers can protect your filter from external damage. There are many things that can happen to a pool and hot tub filters when they sit outside.
If you do not have a filter cover, the chances of your filter getting damaged in some way is much greater.
When filters are covered, you do not have to worry about something falling into your filter system and causing a lot of damage that could be very costly.
Filter covers can prevent air from entering your pump or pipes. If something happens to your filter. There is a good chance that it will draw air into your pipes.
This can then lead to the air travelling to the pump in your hot tub and causing a very expensive problem.
Some types of pools and hot tubs do not work without a lid cover. While this may not be true in all cases, there are some brands and models that do not work until a cover is placed over the filter.
The filter cover can prevent your filter from wearing out due to overexposure. For instance, your filter may be in direct sunlight or where it rains or snows (depending on the time of year). This makes it susceptible to cracks, breakage, weakening and other types of weather-related damage. Having a cover in place means it will bear the brunt of most of this damage instead of the filter. This means that even if you need to eventually replace a cracked or broken cover, it is a much cheaper alternative to replacing the entire filter system.
The Best POOL Filter Lid Reviews

I have selected the best pool filter lids available to buy today. This gives you a head start on making a filter lid short list.
Even if you don't like any of the items I review below, it will help give you an indication of what is available and what types of features you might want.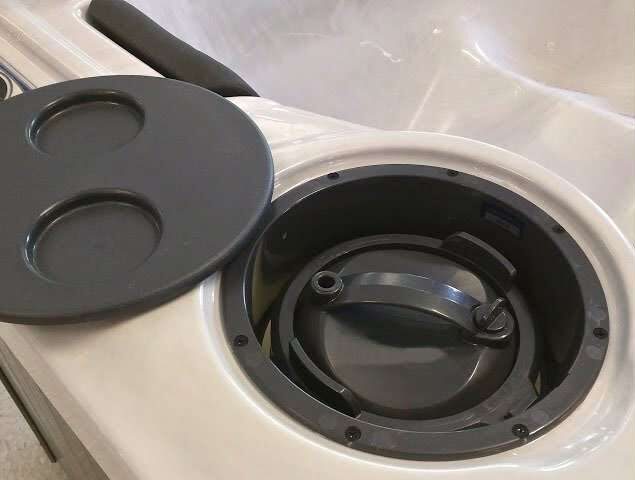 I have selected pool filter covers that are built buy a reputable company, generally have good customer reviews and come with free shipping and returns.
However, the most important thing is that it will fit.
So check the make and model of your existing filter cover to make sure anything you buy will be compatible.
Get out a measuring tape if necessary!
Pentair 178561 Almond Lid Assembly Replacement
Compatible With: Pentair Clean & Clear series, Pentair Predator series and Pentair EasyClean series.
The durable Pentair 178561 Almond Top unit is designed for use with a variety of Pentair products in many different sizes. It comes with all the parts you need to install it correctly to your pool or hot tub. And is interchangeable with many other pentair products.
The Bad
Maybe too small for older Pentair filter models.
Leaks if it is not installed correctly with the correct O-ring.
It can be physically difficult to fit the first time.
The Good
Designed to withstand harsh weather without breaking.
Easy to use with existing O-rings and other hardware.
The neutral design means that this filter cover does not protrude too much and will blend in with the existing design.
Interchangeable with, and connects to many other Pentair products.


Pentair 178582 Lid Tank Assembly Replacement
Compatible With: Pentair Clean & Clear Filter Series and Pentair Quad Series.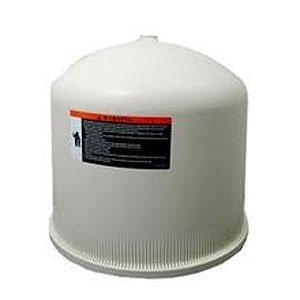 Choose the Pentair 178582 cover tank replacement for a simple but very durable product that will last a long time. It is compatible with several Pentair filter products and this makes it easier than ever to protect your filter.
The Bad
May be too narrow for older filter models.
It can be very difficult to install. Especially if you are trying to use old hardware, such as the O-rings from your previous filter lid.
Known to leak if the gasket is not adjusted correctly.
The Good
Available in either white or tan to help fit into the existing aesthetics of your pool or hot tub.
Built of durable materials that can withstand a lot of weathering.
Designed to stay snugly attached to your filter base at all times to prevent damage.


Hayward CCX1000C 100-Square Feet Filter Lid
Compatible With: Hayward XStream model numbers CC15093SFT, CC100922S, CC10092SFT,CC10092S, CC10092STL,CC150932S, CC15093S, CC10093STUFFT and CC15093STL
The Hayward CCX1000C filter lid is an excellent choice for anyone who already has Hayward brand filter products. It will work with many of the most popular models that are part of the Hayward XStream range. This is a good universal choice for anyone working with this brand of hot tub or swimming pool.
The Bad
Does not include necessary hardware, including o-rings and other accessories.
Heavier and more expensive than many of the other products listed here.
The Good
Made of resistant materials that make it very durable to use over time.
Adapts perfectly to your existing filter base without necessary changes.
Designed for leak-free operation that does not cause problems further down the line.
Ideal for anyone already using a Haywood brand of pools.


Pentair 170024 Lid Assembly Tank Replacement
Compatible With: Pentair Clean & Clear Plus series.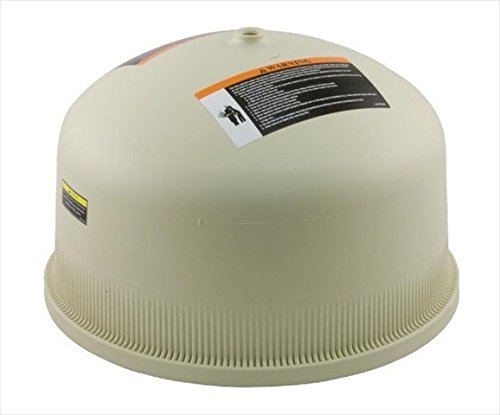 Opt for the Pentair 170024 cap tank replacement if you have a newer Pentair filter. This product is designed to work with many different Pentair pool filters. Making it easier than ever to find the right filter cover if you already own products from the associated brand.
The Bad
The aesthetic design of this filter cover is not very elegant and may not fit well with the existing aesthetic of your hot tub or pool.
A thinner plastic means that this filter cover is more prone to long term issues.
This product can not be used with many older Pentair filter products.
The Good
Easy to mount on almost all of the newer Pentair brand filters.
Very easy to install with a very simple process that takes a few minutes.
Smaller and easier to mount in narrow areas than some of the other filter covers listed in this article.


Pentair 197137 Lid Replacement
Compatible With:Pentair SM and SMBW 4000 series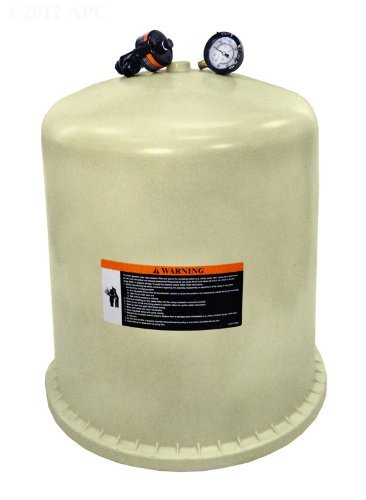 The Pentair 197137 replacement lid is a good solution for anyone who uses a Pentair filter. It can even be compatible with some of the older Pentair models that may be harder to find today.
This is a very large filter lid cover that makes it easier than ever to keep your water filter safe and out of harms way. It will work for both your hot tub and pool.
The Bad
Much more expensive and bigger than many of the other products listed in this article.
It does not come with an O-ring, which is necessary for installation. But O-rings are as cheap as chips and you can buy it here.
The Good

Can work for both older and newer models of hot tubs.
Very large surface area which means a larger capacity for protecting your filter.
It contains all the valves necessary for the correct operation of this product.
Easy to install, even if you have never worked with a filter cover before.


Pentair 178553 Almond Lid Assembly Replacement
Compatible With: Pentair Clean & Clear Pool and Spa Filters for 50, 100 and 125 square feet.
The Pentair 178553 Almond Top set will work for many Pentair products. It provides good filter coverage for those who want to buy on a tight budget. If you have a Pentair filter installed, this could be the best economic alternative to replacing your old filter cover.
The Bad

Cracks may occur with prolonged use, especially if it is in direct sunlight.
It can be difficult to fit on to previous generations of Pentair filters.
The Good

The elegant design and almond color fits naturally in most garden settings.
Much cheaper than many of the other products listed here.
Works with a variety of Pentair brand filters.


Where To Buy A Pool or Large Hot Tub Filter Lid Cover?
As with most things the easiest way to buy them is online. This is because it gives you the chance to read reviews and even get precise measurements.
As I said earlier, the most important thing when buying a new hot tub filter lid is to make sure it fits. Buying online means you can measure your existing hot tub filter lid cover and then check the dimensions of the one you intend to purchase.
This is far better than doing a bunch of guess work in store. However, if you don't like e-commerce here are a number of different options:
Amazon:
When it comes to shopping online, Amazon is still the leader.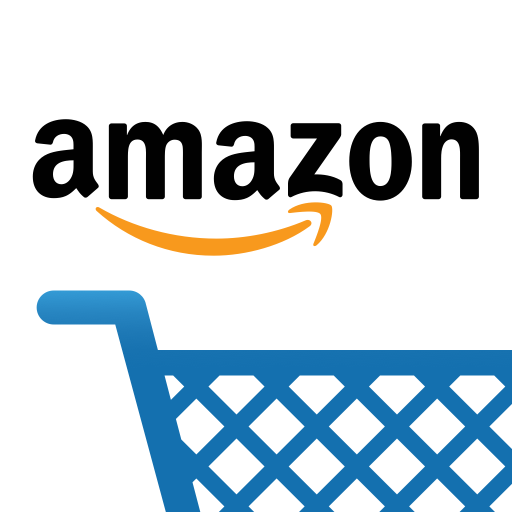 It has the biggest selection and you will be sure to get exactly what you're looking for. My favorite thing about Amazon is reading all the verified customer reviews so I can avoid buying things that will cause problems down the line.
Amazon will provide you with precise measurements and may even list the hot tubs that your chosen filter lid is compatible with.
The best part is that you get no quibble automated returns if you're not happy with your purchase.
Local swimming pool and spa shops:
This is usually the best place to start when buying hot tub spare parts of all kinds. Local pool and hot tub stores tend to have a greater variety of options than those that can be found in large outlets.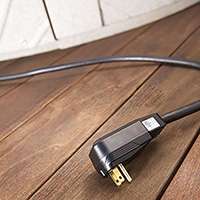 However, the type of stores that are in your area depends on your location. They will also be limited by stock and might not have the correct sized item for you.
Large stores like Wal-Mart do not have a very large pool and hot tub area but they do have some related items. However, Wal-Mart might have something that could work for you if you have a very common type of hot tub filter installed.
Online

Like Wal-Mart, independent online stores might not have the biggest selection but they are sure to have something that works for most generic modern filters. Be sure to talk to a customer service assistant if you can not find what you are looking for as they may be able to order it for you.
Which Is The Best Filter Lid?
The best pool or hot tub filter lid is one that fits your machine and protects your filter.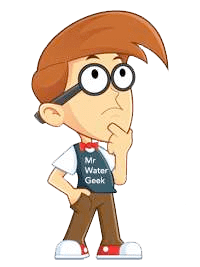 Luckily this is not an electronic device so you don't have to worry about too many bells and whistles.
You only have a few main things to consider: does it fit and does it adequately protect my filter(s)?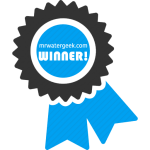 Once you get the right pool filter lid, the next thing is to make sure you install it correctly.
Poor installation will render the lid useless and it might do more harm than good.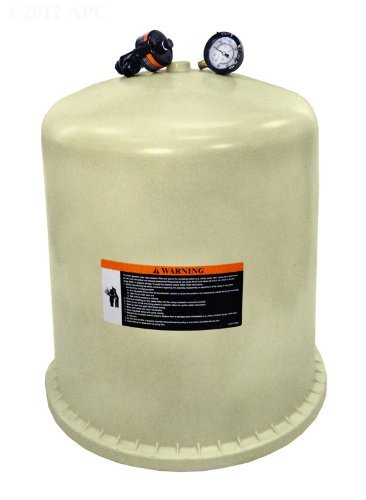 So make sure you closely follow the installation instructions that come with whatever filter cover you buy.
All you have to do now is choose your favorite from the list, order it and immediately replace your pool / hot tub filter lid.
You should also learn more about pool and hot tub filters and filter covers so you can get the best out of your hot tub!