Article Last Updated: August 2023
Hot tub filters are essential to keeping your hot tub clean and reduce the amount of time you spend cleaning it.
In fact, I would go as far as to say that the filter is the most important part of your hot tub.
This is because it helps the tub maintain all of its proper functions. It is also critical in helping you enjoy a nice clean bath despite sharing it with another person.
But you may feel a bit overwhelmed by the enormous amount of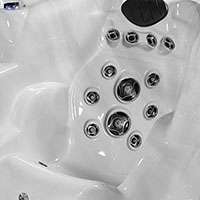 options for hot tub filters that are available.
Don't worry, this article is here to help.
In this post, I will provide you with a list of the best hot tub replacement filters available to purchase today. You can choose the one for your particular hot tub model and get it in no time (if you decide to buy it online that is).
So let's get into some honest assessments of the best filter replacement products on the market to see which one is best for you.
Why Are Hot Tub Filters Important?
If you find that your current hot tub filter is not working as it should, you may be tempted to simply remove it and not bother buying a replacement. Do not do this.
Do not use your hot tub without a functioning filter, here's why:
Hot tub filters prevent the accumulation of dirt and bacteria in your water. You might be surprised to learn how much bacteria can surround you in your tub if you don't have a filter despite all your attempts to keep it clean. A warm, moist environment is the perfect breeding ground for many types of bacteria and viruses. However, filters will help to significantly reduce this exposure.
A good filter stop sediments, minerals, dirt and large debris before they reach you. While cleaning the tub by hand means you are only dealing with the bacteria after it's already presented itself.
The filters in your hot tub can also prevent air from getting into your pipes. Air entering your pipes and the interior of the hot tub can cause significant damage. Especially if it gets to the pump.
If a simple $30 cartridge replacement could prevent you having extremely expensive hot tub damage, wouldn't you take it?
Hot tub filters also prevent your nozzles from being damaged. This is because filters stop air or debris getting into the internal system of the tub. Pipes, nozzles, and jets can be a lot harder and more expensive to replace than the filter cartridge. Also if the pipes are too clogged then it can be a much bigger job.
How To Change Your Spa Filter Cartridge (Video)

The Best Hot Tub Replacement Filters
Below are the best hot tub replacement filters on the market today. Depending on the type of hot tub you have, you can find the perfect new filter among the products that I'm about to review.
Remember that many types of hot tub filters are interchangeable. However, the best way to know what type of model you need to buy for your specific hot tub is to consult the user manual.
This will allow you to know the dimensions and specifications that you need to consider before purchasing your new filter.
Pleatco PDO75-2000 Replacement Cartridge
The Pleatco PDO75-2000 replacement cartridge is an excellent filter solution for hard-to-clean hot tubs. This filter has a 50% hollow centre.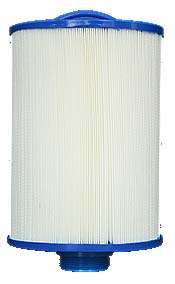 The hollow centre facilitates the flow of water through the filter and all its wrinkles.
And allows bacteria to get captured by the filter medium quickly and easily. So you can start enjoying clean water as soon as you install this filter in your hot tub.
Best of all, the plastic cap and base are designed so that they do not disintegrate when exposed to pool and hot tub chemicals for prolonged periods of time.
The Bad

It can be difficult to fit this cartridge into some big brand hot tub filter housing units.

Its design has no handles. This means that removing the filter from the housing unit may be difficult.
The Good

The material of the filter media is designed so that it can be repeatedly used and cleaned even with aggressive chemicals.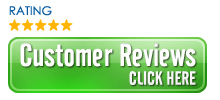 These are larger filter cartridges that are compatible with most of the hot tub models available on the market today.

It has many wrinkles to filter your water despite its larger size.


Filbur FC-2401 Antimicrobial Replacement Cartridge
The Filbur FC-2401 antimicrobial filter cartridge is specifically designed for use with the Freeflow Legend Spa.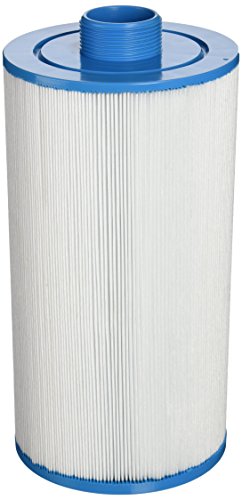 However, it can also be used with a variety of other devices that have similar configurations. This filter has moulded threads to ensure that it works effectively to trap all dirt and bacteria. It is made for repeated use. So just remove it from your filtration system, clean it and replace it for up to a year without having to buy a new cartridge.
The Bad

It can be difficult to clean as the fold in this filter will catch much more dirt and grime than many others. More dirt means you will have to aggressively rinse it for longer.

More expensive than other comparable filters on the market today.
The Good

It has a reinforced construction that prevents the filter cartridge from breaking or bending, even under pressure or prolonged use.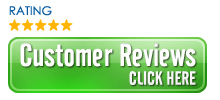 Equipped with an easy-to-use handle, which makes it easier to remove and replace.

It has a durable upper and lower part that can withstand a large amount of chemical cleaning and treatment products in and around the hot tub.

Lasts for a long time (up to a year) so long as you regularly and thoroughly rinse it.


Replacement Lifesmart
The replacement Lifesmart filter is designed for use with Lifesmart hot tubs. However, this is a very traditional size and hot tub filter shape. Hence this is why it is also compatible with Grandmaster, Hydromaster, Simplicity and a wide selection of similar Jacuzzi's.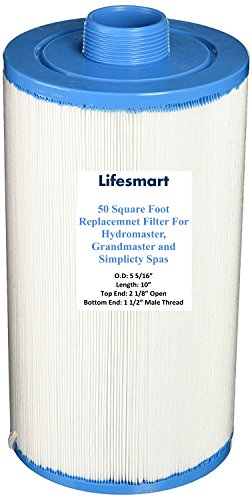 The filter cartridge is finely folded so it can catch even the smallest of sediments, minerals and other contaminants that you don't want to get into the water of your hot tub.
The Bad

This is a lesser-known brand.

The pleated cartridge in this filter is secured with a chain hoist and are not reinforced and threaded. This means that they can sometimes come loose.

The lid and base of this filter are not designed to cope with prolong exposure to chemicals in your hot tub.
The Good

This filter has a simple handle that makes removal and replacement very easy.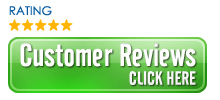 The filter is designed to work with many of the largest hot tub brands.

The pleated cartridge of this filter is strong enough to be cleaned with strong cleaning solutions (provided that you don't soak it for too long).


Replacement Cartridge Unicel 6CH-940 Waterway
The Unicel 5CH-940 Waterway Replacement Cartridge is designed to be used with Aber brands. But is also interchangeable with other brands.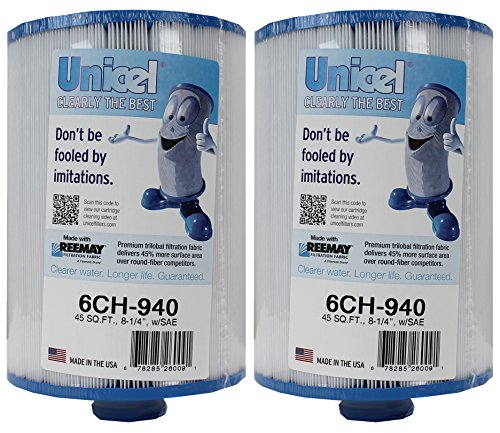 This durable filter has fine, reinforced wrinkles that absorb as much of the bacteria, dirt and grime as possible before they make their way into your hot tub. The filter medium is made of polyester. This means that it is strong enough to be used several times before it needs replacing.
The Unicel 5CH-940 is a powerful filter that you can soak in aggressive chemicals (for a short time) when thorough cleaning is necessary.
The Bad

The filter cartridge may be too thick to work properly in some models of hot tubs.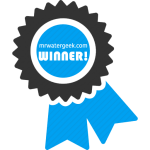 This filter is not as interchangeable with other models as some of the others listed in this article so double check before you buy.
The Good

This is a very affordable filter that will save you a lot of money in the long run.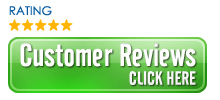 Features an easy-to-maneuver handle for quick and easy installation and replacement.

Its robust construction prevents the filter from dissolving even after repeated use and cleaning.


Replacement 2-Pack Clarathon Spa Filters
Use the 2 pack Clarathon Spa filter replacement along with a conventional folded cartridge filter to get very clean tub water.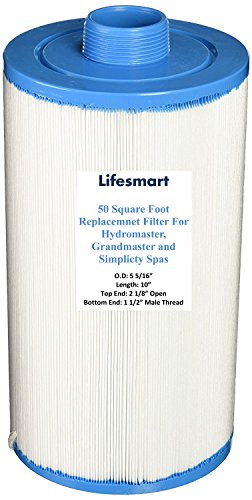 This microfilter is designed to work in conjunction with your traditional filter cartridge so that your water gets a second, deeper cleaning each time it passes through the filter system.
Keep in mind that not all hot tubs are compatible with a microfilter. So check your hot tub manual before buying.
The Bad

It should be used in conjunction with a traditional cartridge filter and can *NOT* be by itself.

It may need to be replaced much more often than the cartridge filter. As this filter is much smaller and will fill up with dirt faster.

It can be difficult to clean so may not have a high re-use value. You might find that its easier to buy a new one than trying to rinse/wash it.
The Good

It works as good as, if not better, than the most popular branded microfilter replacement cartridges.

Much cheaper than brand microfilters from some of the best known companies.

Easy to use with your cartridge filter as long as your hot tub is compatible.


Tips And Tricks For Buying Hot Tub Replacement Filters

There are many options for you when you buy hot tub replacement filters from Amazon! Consider the following tips and tricks to make your online purchase easier: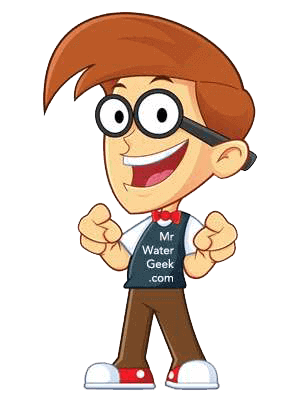 Always check the reviews and avoid products that are newly listed without any reviews. Even a small handful of reviews will let you know if the product is worth it or not.
Remember that you have refund options when you buy from Amazon. If your product does not arrive as described, you can always return it free of charge.
Only select filters that are in accordance with the specifications of your hot tub. It's very important that what ever filter you buy will fit your device and work effectively.
If not buying direct from Amazon, try to make sure you buy from Amazon sellers with a means to contact their internal customer service on their profile page. This will allow you to easily contact them if there is a problem with your order.
Always measure your old filter cartridge or check the recommended dimensions in the instruction manual of your filter. That way you can be sure to get a filter size that's right for your hot tub.
Check your previous filter to see if you will need any further tools to install a new one. For example, you might find that you need a special type of screw or O-ring that may not come with a replacement filter. Make sure you have one of these handy if you think you might need them.
With these tips in mind, you will be able to easily find the right replacement filter from Amazon today!