Article Last Updated: September 2022
There are so many benefits of drinking water in the morning.
To begin with, 70% of your body is water, so it is important to keep it fresh and complementary to keep the body in order.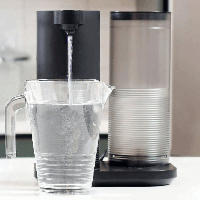 If the water requirements of the body are not met, this has a variety of short and long term negative health consequences.
Long-term dehydration can cause rheumatoid arthritis, migraine, angina, colitis, dyspepsia, hypertension, obesity, hemorrhoids, breast cancer, pulmonary tuberculosis, kidney stones, sinusitis and uterine cancer.
Help your body to better avoid these conditions by drinking water after waking up and hydrating your body during the day.
This article will outline the benefits of drinking water in the morning.
Drinking Water Early Morning Disadvantages
Before discussing the benefits of drinking water in the morning let us quickly look at some of the disadvantages. This helps you get a fair impression of what will really happen if you decide to take on early water drinking as a new habit.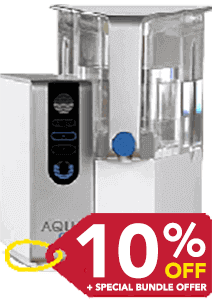 The moment you put something in your stomach, your digestive system channels energy into your digestive system to digest it. That's why drinking water on an empty stomach hurts.
This can also drain energy from the brain and other organs and shut them down effectively so that your body can focus on what is important: digesting food and water to survive.
Therefore, you should only take small amounts of water in one sitting. Especially if you're drinking on an empty stomach. Don't binge down a tone of water in the morning (in one go) but sip it over time. This will reduce the chances of your body making any drastic reactions.
Key Benefits of Drinking Water In The Morning

1. Helps the body get rid of toxins.
Of course, when you drink water, it promotes movement in your intestine. At night, your body repairs and sheds all the toxins in the body.


If you drink water on an empty stomach in the morning, it helps you rinse these harmful toxins and leave your body healthy and fresh.
Drinking lots of water can help increase the production of muscle cells and new blood cells.
2. Improves the metabolism.
Drinking water on an empty stomach can increase the metabolic rate by at least 24%. It is very important for those who have to follow a strict diet.
An increase in the metabolic rate means an improved digestive system. You can track your diet routine more easily if you digest faster.
Drinking water immediately after waking clears the colon and facilitates the absorption of nutrients.
3. Strengthens healthy weight loss.
If you drink water on an empty stomach in the morning, you will release all your toxins and improve your digestive system.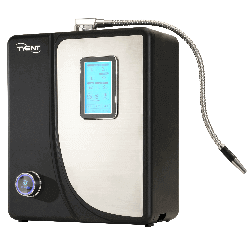 You will feel less hungry and your desire will be reduced.
This prevents weight gain because it makes you less likely to over eat.
4. Relieves heartburn and indigestion.
Indigestion is caused by increased acidity in the stomach. You suffer from heartburn when the acid flows back into your esophagus.
If you drink water on an empty stomach, these acids are pushed down and diluted, which solves the problem. It also provides an advantage for your stomach for the next breakfast.
5. Improves the complexion and luminosity of the skin.
Dehydration causes premature wrinkles and deep pores in the skin.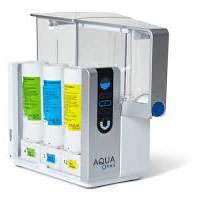 A study has found that drinking 500 ml of water on an empty stomach increases the blood flow in the skin and makes the skin shine.
Also, drinking more water during the day means that your body releases toxins that make your skin radiant.
6. Promotes bright, smooth and healthy hair.
Dehydration can have a serious impact on the growth of your hair.
Drinking lots of water nourishes the hair from the inside out. Water represents almost 1/4 the weight of a strand of hair.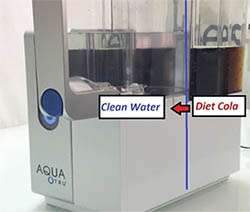 Insufficient water intake can cause brittle hair and thin strands of hair.
You should drink more water every day, but drinking water on an empty stomach can improve the quality of your hair.
7. Prevents kidney stones and bladder infections.
Drinking water immediately after waking is important to prevent kidney stones and bladder infections.
It is a fact that drinking water on an empty stomach reduces the acids that lead to kidney stones.
The more water you drink (up to a healthy limit), the more you will be protected against various types of bladder infections with toxins.
8. Strengthens the immune system.
Drinking water on an empty stomach helps rinse and balance the lymphatic system, which increases immunity.
A strong immune system protects you from various diseases and prevents you from getting sick so often.
Drink Water In Morning to Lose Weight?

The end result of drinking water in the morning is that you may lose weight. Studies show that drinking water between meals can have serious benefits of long term weight loss.
READ: 5 RIDICULOUSLY Easy Water For Weight Loss Steps
READ: The TRUTH Behind The 30 Day Water Challenge For Weight Loss
Water is good at reducing the amount of calories you eat, suppressing your appetite and helping to digest the food you eat much faster. All of this can help you lose weight.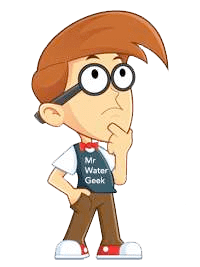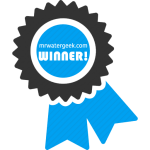 So start the day with a glass of warm water, clean the digestive system and improve your metabolism.
The habit of drinking water first thing in the morning is held in both Ayurveda and Japanese culture.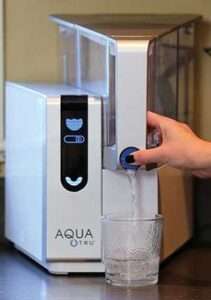 Ayurveda strongly recommends drinking two cups of clean, warm water to maintain energy during the day. Make sure the water is warm and not hot to shake the system. There can be no worse start to the day than a scorched tongue.
Try drinking water in the morning before brushing and turn this into your daily habit.
You can follow early morning water with your first warm glass of cold water throughout the day.
You can also add a little citrus flavor like lemon or sweeten it with honey to get your dose of antioxidants when the simple taste starts to bore you.
As you can see, there are many benefits of drinking water immediately after waking up.


It is without a doubt the easiest way to make a positive change in your lifestyle and lose weight without spending money.


It Converts CocaCola Into Clean Drinking Water
AquaTru Water Filter

Berkey Water Filter

- Arsenic: Approx 90% (unspecified).
- Fluoride by 91.8% (WITHOUT extra filters).
- Lead 97.5%
- Benzene 99.9%
- Chlorine 96.6%
- Cysts 99.99%
- Arsenic by 99.9% (special filters required).
- Fluoride by 99.9% (special filters required).
- Lead 97.5%
- Benzene 99.8%
Available in 1-size only.
Available in various sizes.
Plastic materials.
Metal & plastic materials.
Number of filters: 3
Number of filters: 2 - 4
Filter methods: Mechanical, Reverse Osmosis & Activated Carbon filters.
Filter methods: Black microporous-filters & white fluoride Filters
4-stage filter process.
2-stage filter process.
Holds a maximum water capacity of 3-quarts.
2.25 Gallons
45.7 x 45.7 x 38.1 cm
19" High x 8.5" Diameter
System: 1 year limited warranty.
Filters: 2 years; System: 1 year.
Full Performance Data Sheet (AquaTru).
Berkey Contaminants List
NSF/ANSI test results
SPECIAL OFFER?
Yes, use code MRWATERGEEK

SPECIAL OFFER?
Yes, Big Berkey bundle sale