Article Last Updated: December 2020
The 30 day water diet and similar water weight loss diets are taking the Internet by storm. There's a dizzying number of blogs out there talking about water and weight loss.
So many different approaches, so many different water diet results. Which ones are actually credible?
Regular readers of this blog have probably seen my many praises of water as an effective dieting approach.
More an more studies show how and why water is so good at helping you lose weight.
Need proof that water works for weight loss? 
Consider a study conducted by Dr Amanda Daley on a group of people struggling with their weight. The study participants were asked to drink 16 ounces before each meal. The results? Every single person who did this lost weight. The average weight loss was 4.3 kg or 9 pounds over a few weeks. However, the study also showed that people who drank more water lost more weight.
Do you want to know the best part?
People lost weight without making any changes to their diet other than adding more water to it. This is why the water diet is so popular.
I have written extensively about how water can help with weight loss. This includes how coconut water, hot water and even lemon water can help with weight loss. Do you want to see water diet results? Check out this cool water diet infographic.
Which are the MUST read water diet blogs?
Now we all know there are literally gazillions of diet blogs out there. Most of them do nothing but tempt us to procrastinate while we're at work.
But would you agree it's hard to know which websites are truly trustworthy and credible?
Well you're in luck because I've done all the leg work for you. I have scoured the blogosphere to narrow it down to the best water diet resources. These guys are keeping it real in every sense. The information is well presented, truthful and in some cases present actual water diet results with photos.
Please note that I do not have any personal connection to any of these bloggers. This article is 100% unbiased.
Finally, the blogs are arranged in no particular order. The first entry in each section is no better than the last entry.
Enjoy,
NowLoss.com – Drinking Water To Lose Weight


This site is run by fitness enthusiast Adrian Bryant. The first thing I like about this site is the initial outlay which has a Google feel to it. Your experience of this site starts with a simple search box. Alternatively, you can just decide what you really need (e.g. "build muscle", "lose weight", "get curves" etc.) and click accordingly.
My favourite post: "Drinking Water To Lose Weight"
Why? This blog post lays out how you can drink water to lose weight in simple, easy to read steps. It is a quick read and includes some very good tips. However, the biggest reason why I have included this in my list is the wisdom that comes out of the comments section. Adrian takes the time to answer almost every question, which is not something most bloggers do. As a result, the comments section serves as the ultimate FAQ for water weight loss dieting.
FromFatToFitGirl.com – Starting A 30 Day Water Challenge? 4 Alarming Issues You Need To Address


Christina Marky lost 8 kg/62 lbs and kept it off. Her blog "From Fat To Fit Girl" documents this journey. There is one article from her blog which does an excellent job of outlining the 30 day water challenge.
My favourite post: "Drinking Water To Lose Weight"
Why? This is by far one of the most comprehensive blog articles that talks about the 30 day water challenge. It even has a helpful infographic that outlines the rules of the 30 day 1 gallon a day water challenge.
nateliason.com – I Consumed Nothing but Water for 5 Days. Here's Why, What Happened, and Why it Was Awesome.


Nat Eliason is a blogger and self proclaimed 'digital nomad'. He did the water fast for 5 days and reports what happened.
My favourite post: "I Consumed Nothing but Water for 5 Days. Here's Why, What Happened, and Why it Was Awesome."
This article tells you the historical and biological reasons why fasting is good for you. Nat goes through each day of his 5 day fast and how he felt each day. The post comes with caveats, specific water diet results, useful tips and resources. A must read if you are ever thinking about taking a water fasting diet.
Jerseyisnaked.com – 30 Day Water Challenge Complete Photos


Why is Jersey naked? Who knows! Perhaps because of all the weight loss? While all the other blogs talk the talk, this one actually walks the walk. Here is your chance to read about someone's actual 30 day water challenge journey.
My favourite post: "30 Day Water Challenge Complete! (PHOTOS)"
Why? This post is an honest account of what the water challenge is actually like. In real life. It also comes with before and after pictures. If that wasn't enough however, there is a specially made vlog at the end.
Waterbenefitshealth.com – Drinking Water and Weight Loss



This post is written by Nancy who is a certified nutrition consultant. It is very short but gets straight to the point. Although it doesn't show any water diet results, it has a great introduction to the topic. It is also jam-packed with useful tips.
My favourite post: "Drinking Water and Weight Loss"
Why? It clearly explains all the benefits of using water for weight loss. However, it also points out things you should be cautious about. For instance, there are some issues you should be aware of before radically increasing your water intake. The water benefits blog does a good job of highlighting some of these potential issues.
Fitnessthroughfasting.com – Water Fasting  is  The Ultimate Fat Burner and Body Detox Cleanser


This has to be one of the most comprehensive online resources about fasting, diets and health. There is so much information on this site you would probably need a couple of months to get through it all. However, I found one particular post to be very helpful when I was researching water fasts and diets.
My favourite post: "Water Fasting is The Ultimate Fat Burner and Body Detox Cleanser"
Why? It is comprehensive. This article alone is well over 2600 words and it is only part 1! It also includes helpful videos and graphics. If you are ever considering a water fast or diet, this is one must visit resource.
Conclusion – The Best

Blogs That Share Their Water Diet Results, Secrets & Tips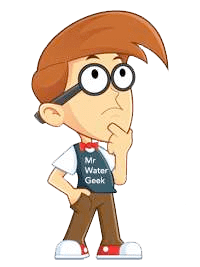 The water diet is an effective way to achieve weight loss.
It is inexpensive, low risk and can achieve great results if you do it correctly.
Even if you have no plans to lose any weight, drinking more water is good for you.
The truth is that most of us do not drink enough water. It is scary when you realize how many serious health issues are associated with not drinking enough water.
If you find water too difficult or boring to drink, I've got you covered. I've written about how you can use coconut water, lemon water or hot water to get real positive health benefits.