Article Last Updated: December 2020
Valentine's day gifts are not always the easiest things to get right.
Roses are red, violets are blue, give the gift of clean water for them and for you.
Valentine's day gifts are not all about cheesy red roses and heart shaped chocolates. Don't be the person that leaves Valentine's to the last minute and ends up rushing to the petrol station to buy whatever is leftover.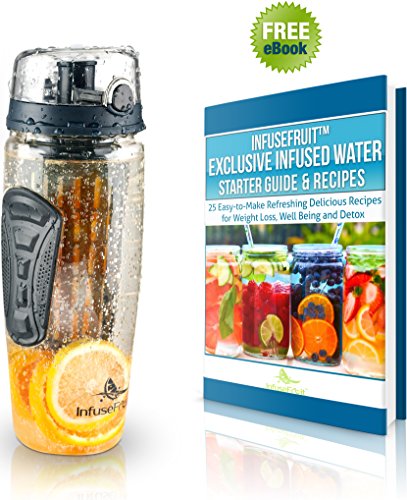 Or worse, the supermarket bargain sections with tacky scarves that say "I love you".
Here is a little help if you're stuck for ideas of what to buy.
Give the one you love something that will improve both their health and well-being. What is better than giving the love of your life something that they will use everyday and remind them of you?
Handing your partner something like a beautiful water infuser bottle means they will thank you for it every single day because that's how often they will use it.
Everything listed in this article is available from Amazon, which offer free next day delivery for Prime customers and super fast reliable delivery for everyone else.

This is not just beautiful to look at, it is also very practical. The charcoal absorbs chlorine from tap water. Activated charcoal not only naturally purifies your water without any harsh chemicals, it also adds healthy nutrients (e.g. potassium and magnesium) to it as well.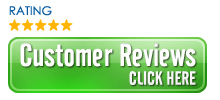 This makes the water taste delicious.
Activated charcoal has been used for many centuries in Japan and each charcoal stick lasts for a month.
Read: Why Activated Charcoal Will Change Your Life


Manatee Loose Leaf Tea Infuser Gift Set Strainers
Manatee tea infusers are adorable. But when you get a Mr. & Mrs. ManaTea duo together, it is so cute it almost hurts. This is perfect for tea lovers and it's a practical gift that you will use every day.
They are made with durable food-grade silicone. It won't rust or become discoloured like a regular metal tea ball chain infuser OR add unpleasant tastes to your tea.
Also, this is easier to remove without burning your fingers,
This doesn't just work as a gift for your partner but a perfect gift for couples, think weddings, anniversaries, engagement parties etc.
Comes with lifetime warranty.


Fruit Infusion Glass Bottle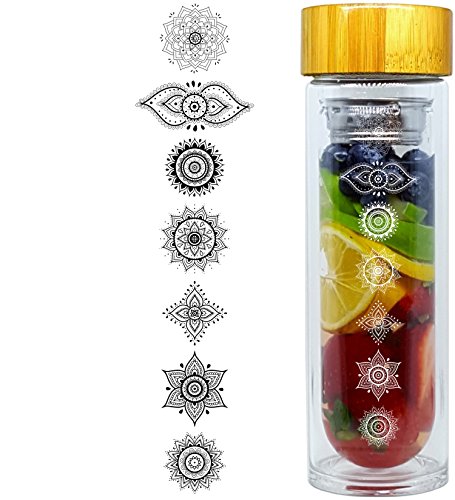 Take some deliciously juicy fruit and infuse it with fresh water and enjoy the best of both worlds. Naturally sweetened water with crunchy citrus fruits and tropical delights. The best bit is that it encourages you to eat all your fruits at the end of the day when you empty out your bottle.
Why not give the gift of fruit infusion to the special person in your life? Or better still give it to yourself.
I have personally bought and regularly use the Nalu water infuser bottle. It is the only bottle that does not get fruit bits in your water.
Made from glass – so no danger of BPA plastic leaching and poisoning your water.
Beautiful unique round-bottom design that motivates you to drink more water.
Detox in style surrounded by all 7 chakras.
Can be used for hot or cold drinks. This could be tea, coffee, fruit infused water or just pure fresh water.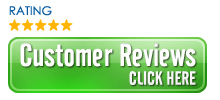 A BPA Free – High Quality Water Bottle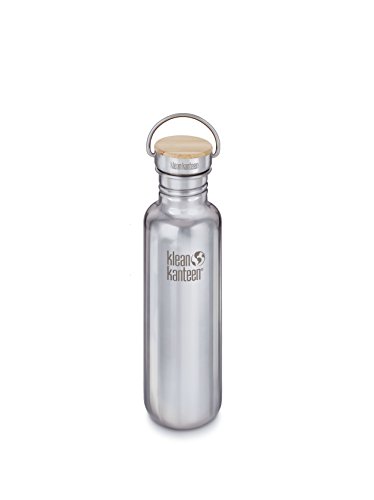 Klean Kanteen make some of the highest quality water bottles on the market. They are not made from plastic like the average water bottle. Instead they are made from a single piece of 18/8 food-grade stainless steel with no liner.
This means the Klean Kanteen bottles are BPA free and have no phthalates, lead, or other toxins. The result of this is a bottle that doesn't add anything to your water.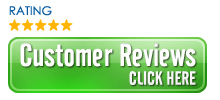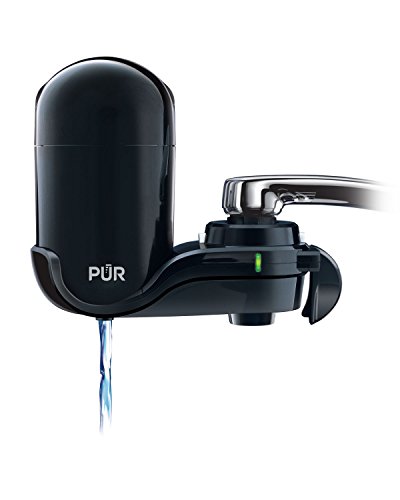 The biggest selling point of the advanced PUR faucet filter is that it "installs with just 1 click."
You can do this without any tools. All you have to do is screw the adapter on your tap. That's it. The PUR tap filter just snaps on.
It comes with 3 adapters that allow it to fit a range of different tap sizes. This means that it is likely to work with whatever type of tap you already have.
However, note that some faucets (e.g. the large pull-out taps faucets) do not work with the PUR.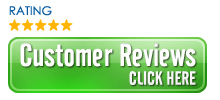 It can filter around 100 gallons, which will last you around 2-3 months before you need to replace the filter.
One of the best things about this tap system is it uses a 3-stage filtration process. This system removes up to 61 contaminants.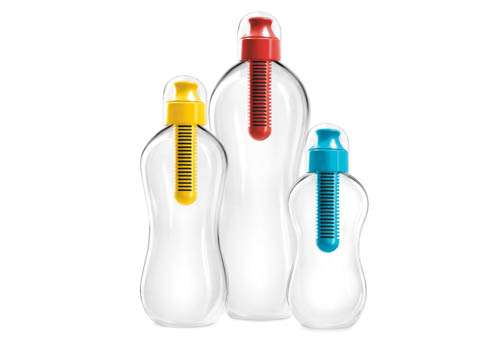 This is an actual water filter bottle (not just "water storage" like some of the others on this list) that is portable and I personally think that doing this makes a better investment because it is serving 2 functions (having water at hand and filtering it at the same time) instead of 1 (simply storing water).
There is a good chance that you've already seen this bottle as it is super popular and has a very distinctive eye-catching design that shows off its carbon filter and silicon caps. The bottle doesn't just look pretty it is very effective at removing impurities and nasties from water.
How can you actually use this?
One of the best things about this bottle is that its carbon filter is recyclable and given how bright the colours are, you will always be able to find it in the dark corners of your bag. Also, each filter will last about 2 months.


Looking for something over the top beautiful for your Valentine's? You can't go wrong with the Aquaovo Ovopur. This is for the person that has everything. Honestly, you could just pass it off as a work of art. It would look beautiful in almost any setting.