Article Last Updated: March 2020
Are you interested in water detox? Using water as a way of detoxing the body is more and more popular. Specifically in helping your body rid itself of what are probably harmful toxins. What does this mean? Well evidence shows that it does not just remove toxins from your body it is also effective at flushing out fat too.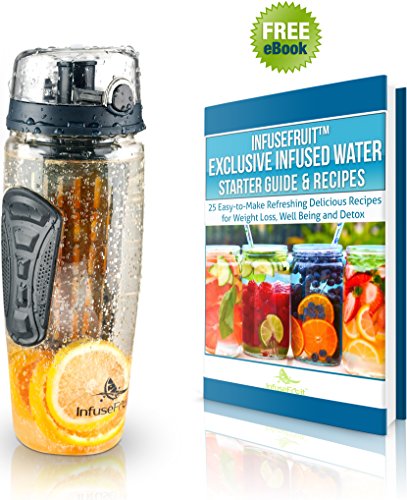 Yes, that's right. Water has so many possible benefits for people interested in weight loss.
I will list the best water detox recipes and diet plans available anywhere on the Internet.
I have no connection to any of these bloggers. This article is 100% unbiased. The list below is in no particular order.
Enjoy.
Detox & Body Cleanse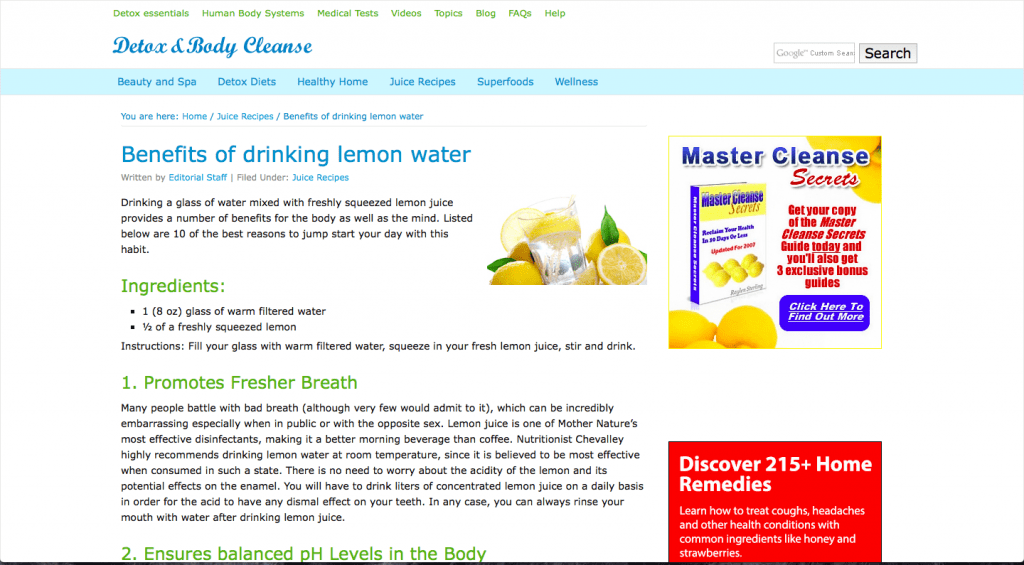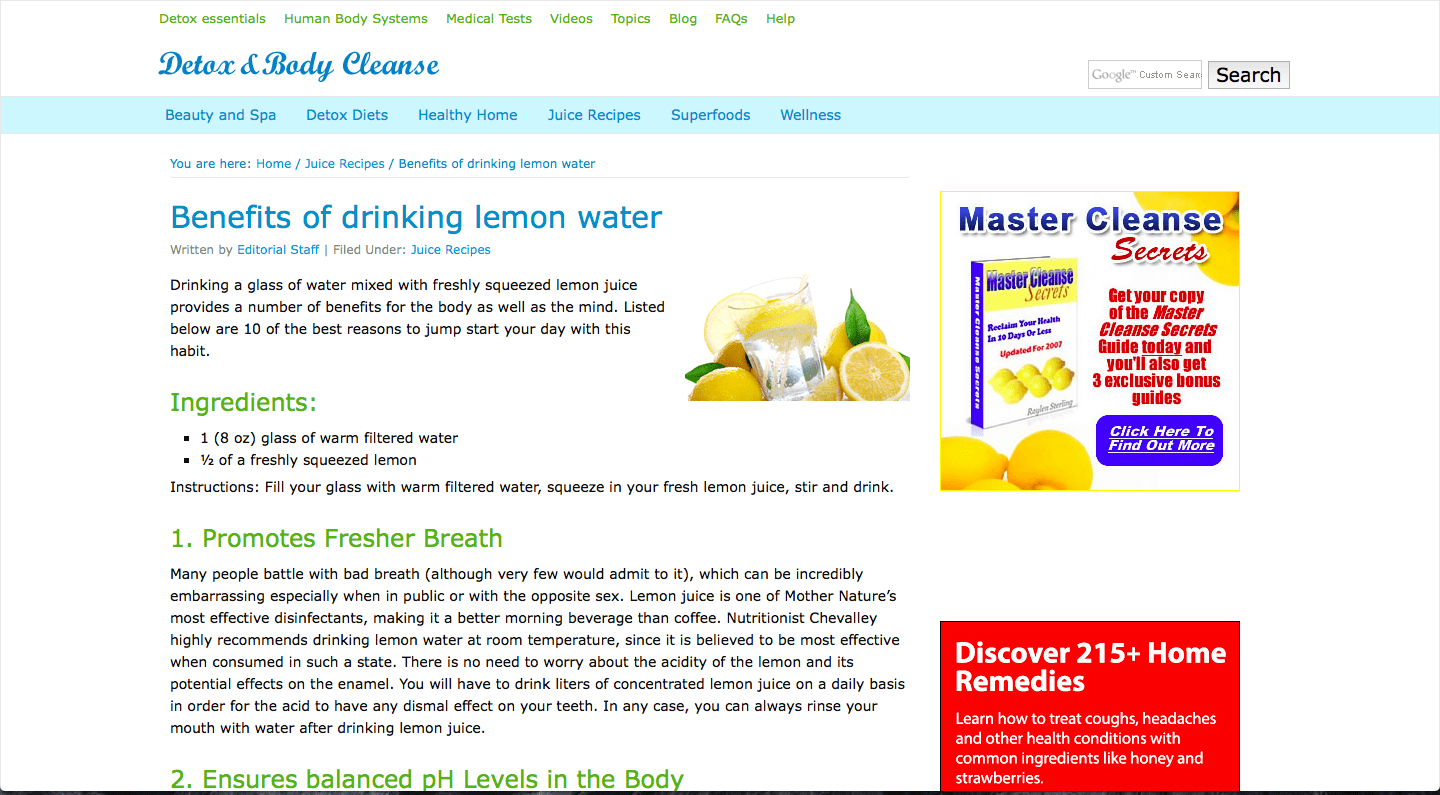 About: This blog is jam-packed with juicy recipes, detox plans and ideas. Also, you will learn about things like the lemon water detox diet and recipes like the green detox smoothie. This blog gave me the idea to add coconut water to a smoothie instead of milk to cut down on calories. For that alone I would say it is probably ingenious.
Diet Blog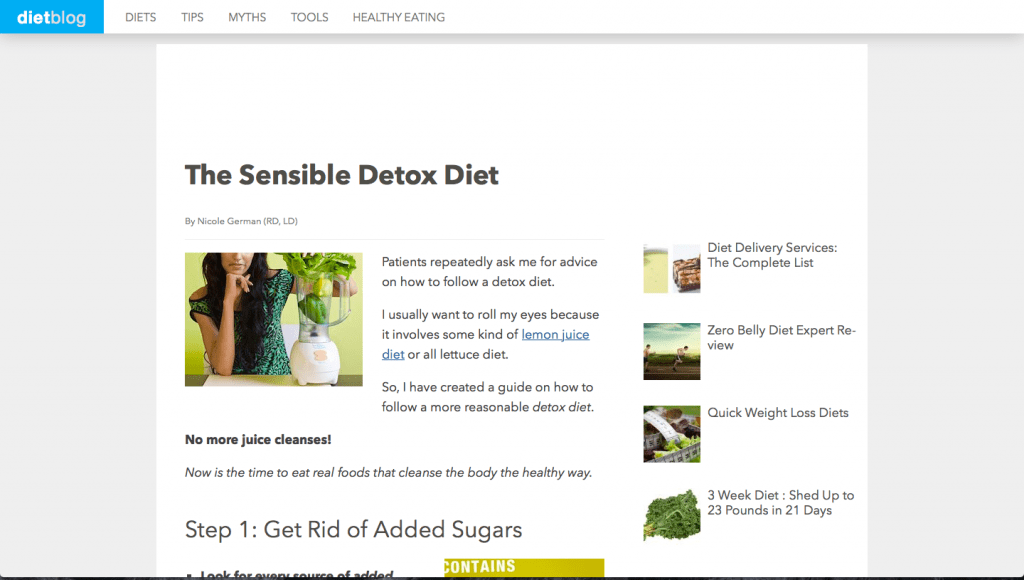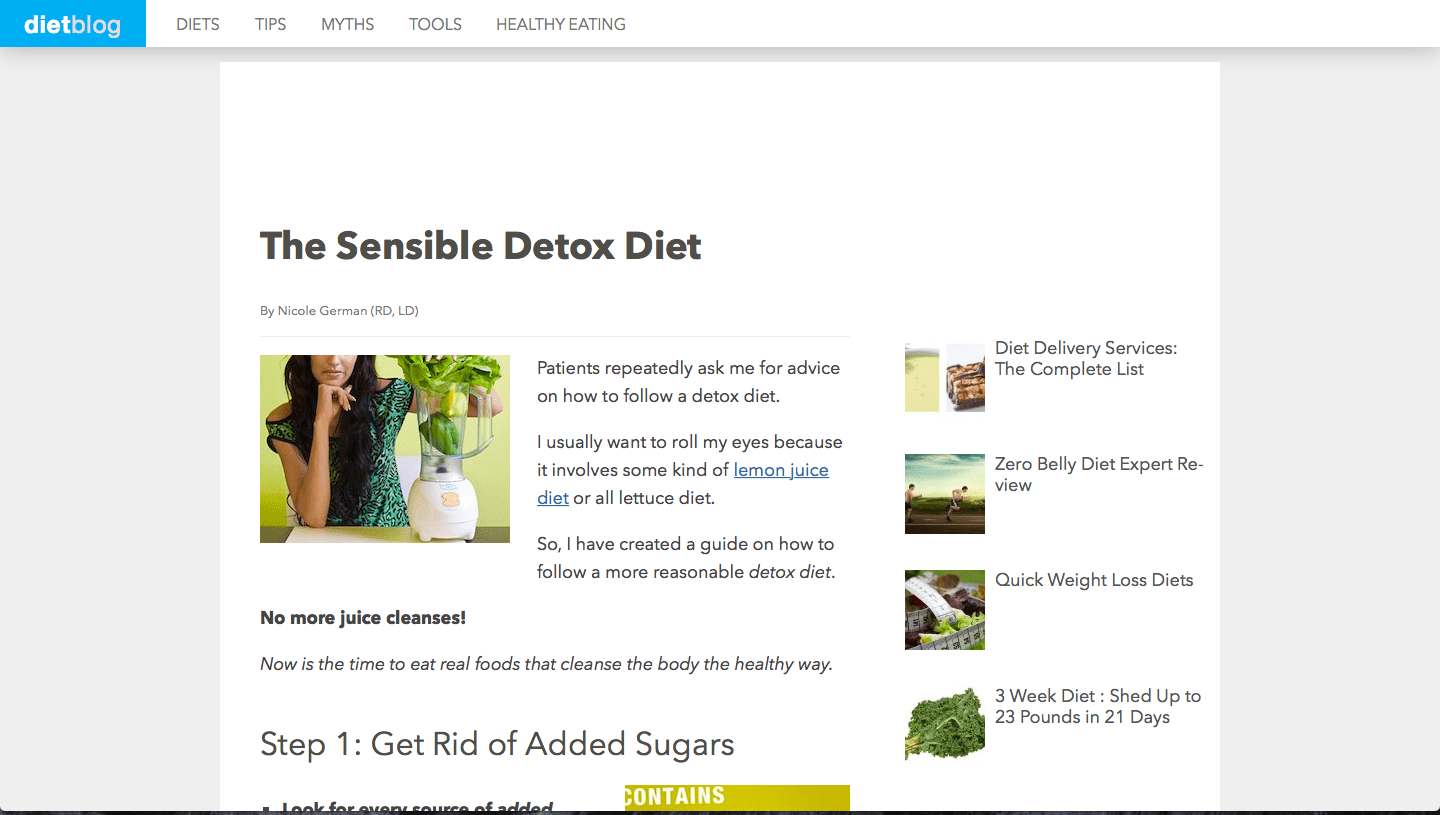 About: The diet blog is put together by Nicole German (RD), Mike Howard (DCRPA, TFL) and Melanie Thomassian (RD).
Why I like it: This blog doesn't just jump on the latest diet fad. The site instead actively seeks to tell you the truths and myths behind common dieting misconceptions. The diet blog also provide cool tools that help you do things like track your calorie intake.
My favourite post: The sensible detox diet. It shows you a number of different ways that water can be used for detox. For instance, green tea, water with lemon, 100% pure coconut water etc.
Detox Water Benefits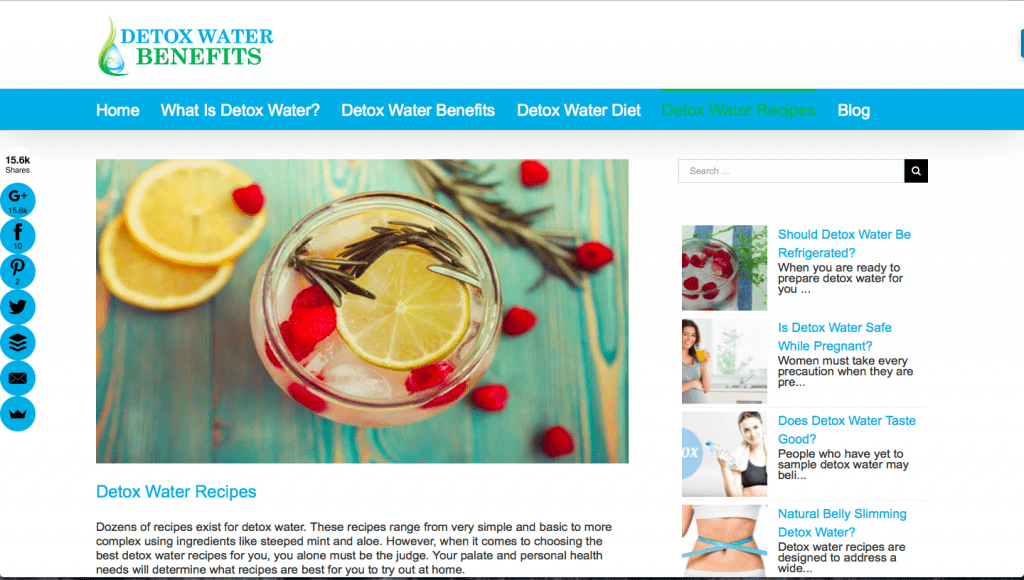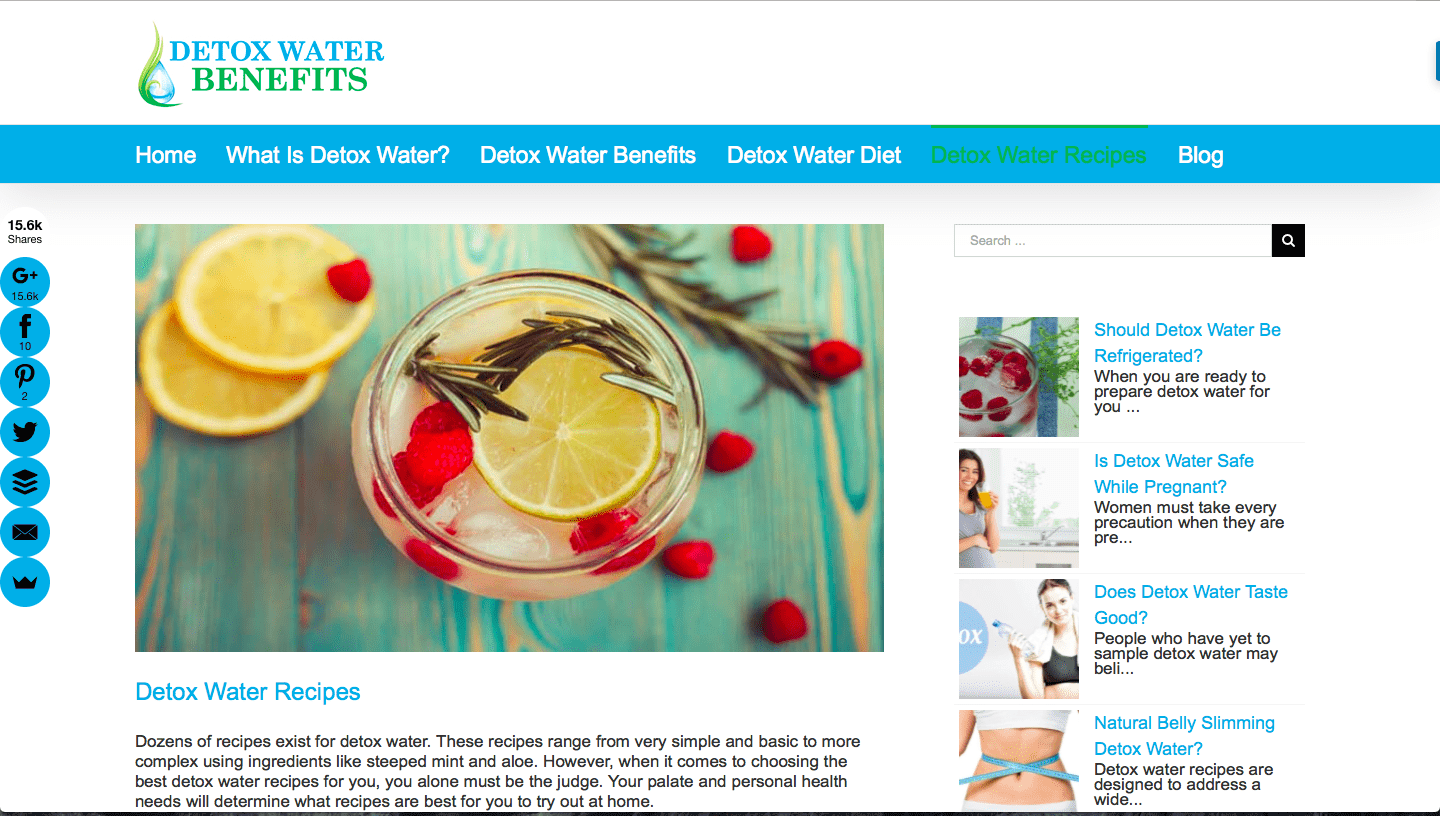 About: This blog has only one function and that is to inform you about everything you need to know about the water detox. You will learn if water detox is safe while pregnant. Also, whether coconut water can detox the body and which detox drinks help with weight loss.
Detox 'Spa' Water — The Skinny Fork 
About: The skinny fork is a healthy eating blog put together by Amanda Plott. She is a graphic designer, photographer and self-proclaimed foodie. The site is jam-packed with delicious healthy recipes and dinner plans.
DIY & Crafts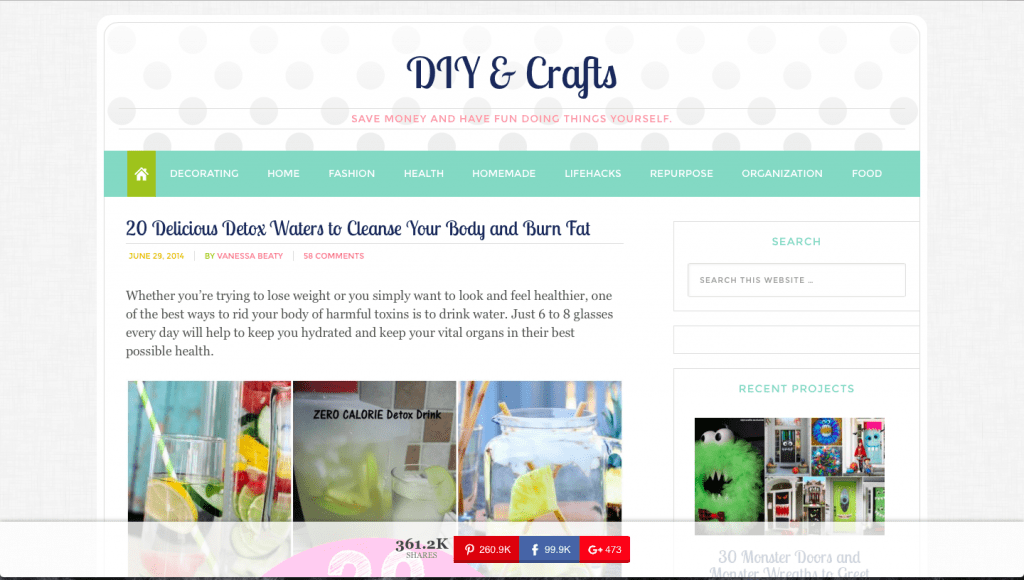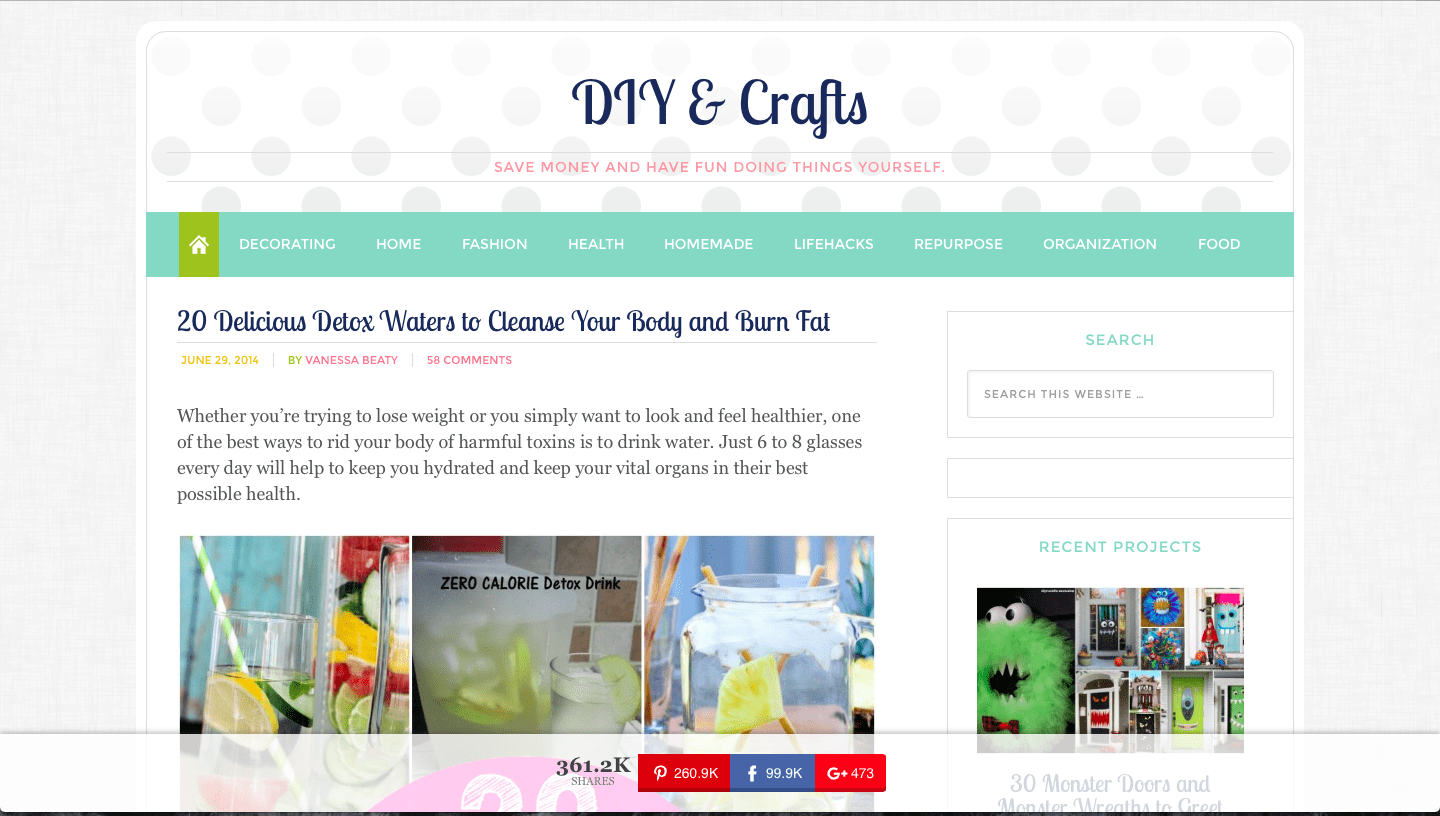 About: Diyncrafts.com presents a bunch of clever life life hacks, how to re-purpose everyday items and home decorating ideas. The blog also includes a very sizeable food section that includes some delicious recipes.
Eat This, Not That!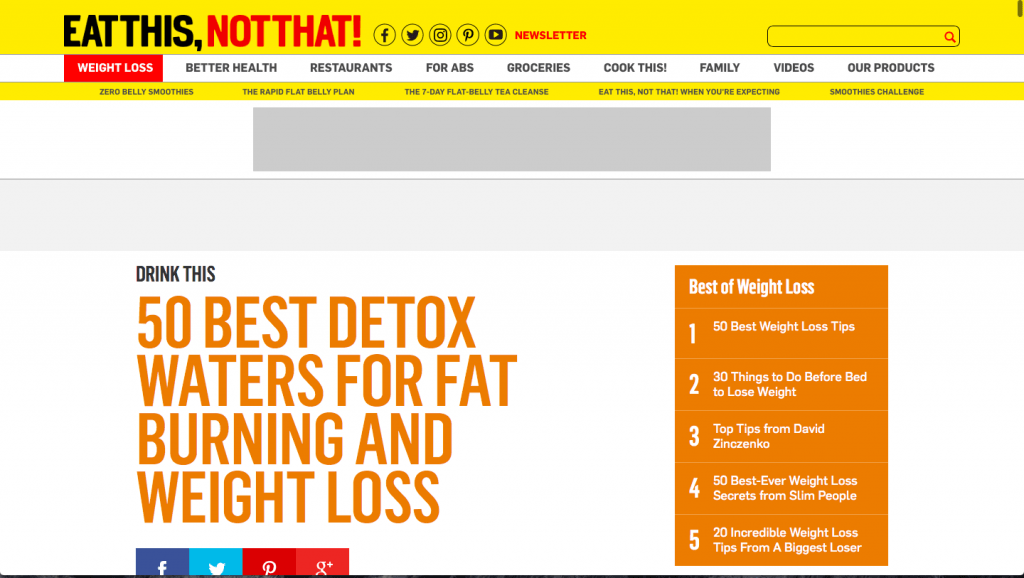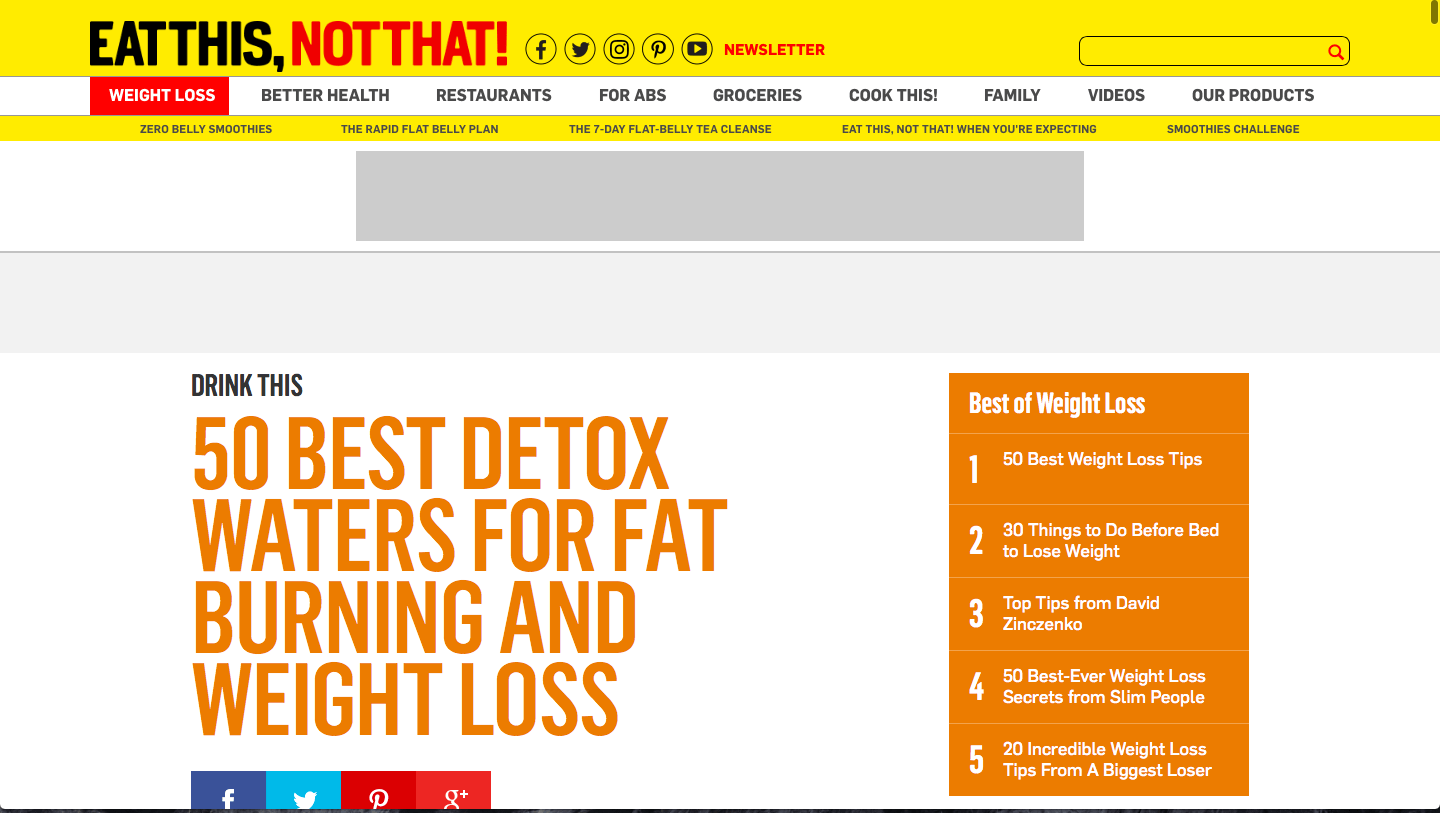 About: This website is designed to keep you informed. It's big claim is that it's the definitive resource for weight loss and food swaps and smart nutrition. It is filled with tips, tricks and recipes to get you the body and the life you want.
WatchFit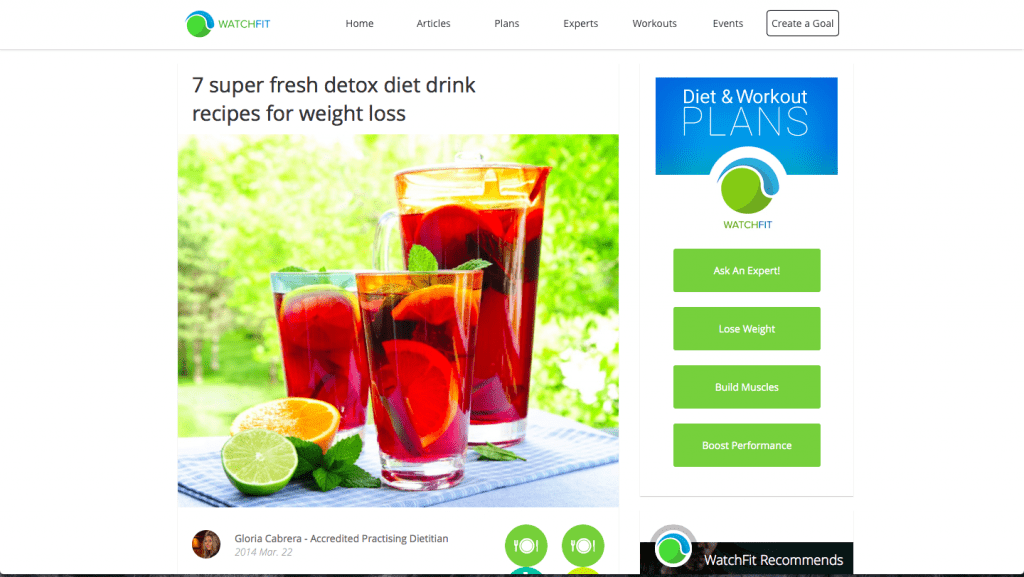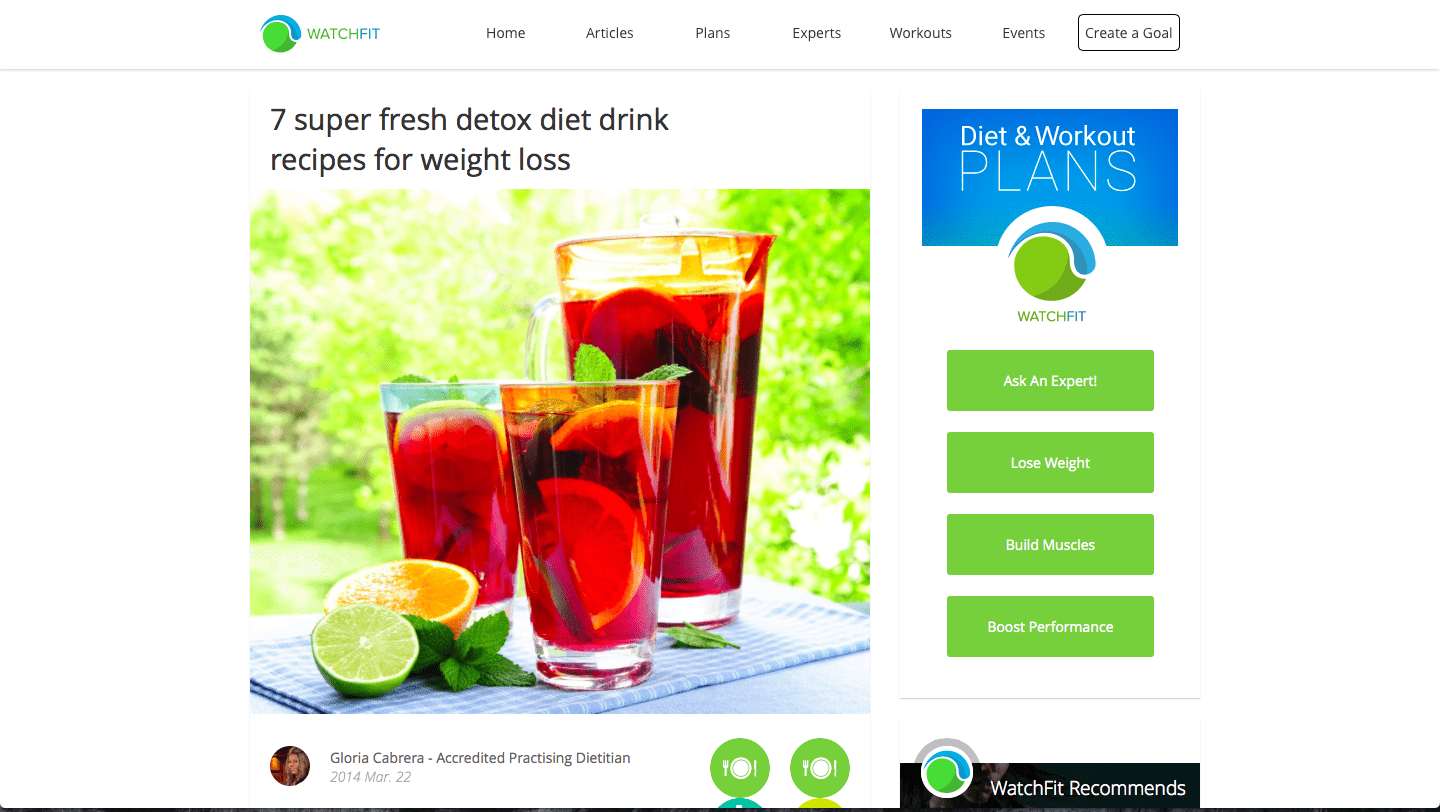 About: Every article on this blog is new, exclusive and fresh. They provide the latest cutting edge, current subjects that present the latest training techniques. The site also includes new ideas around nutritional programmes and therapies.
Articles are written from  the standpoint of a qualified professional. As such, they provide you with the latest observations, thoughts, advice and teachings. All coming from the best instructors, scientists, athletes, coaches and academics. The contributors include authors, elite sports coaches, TV presenters, examiners, lecturers, fitness champions and Olympic gold medalists.
Detox DIY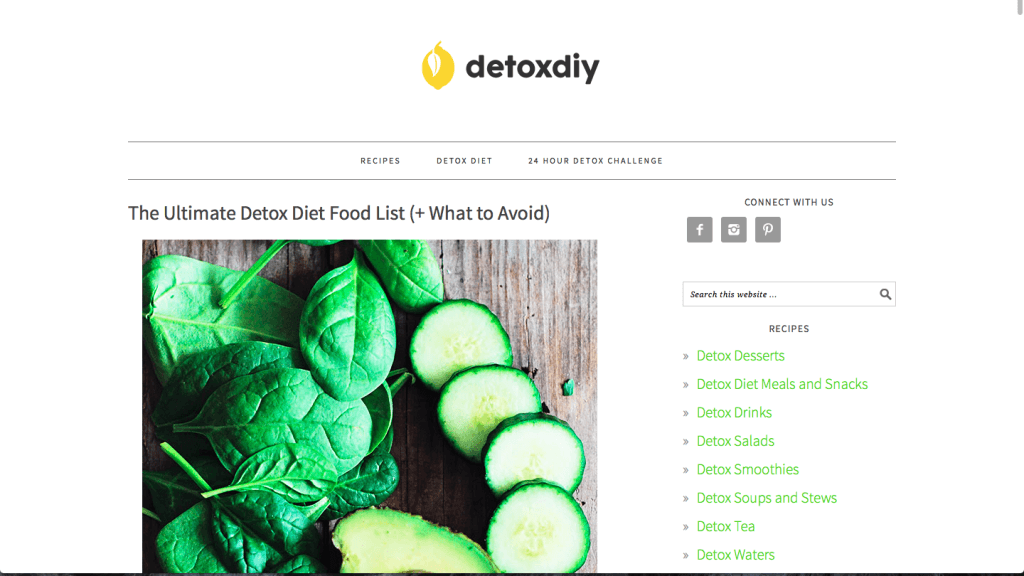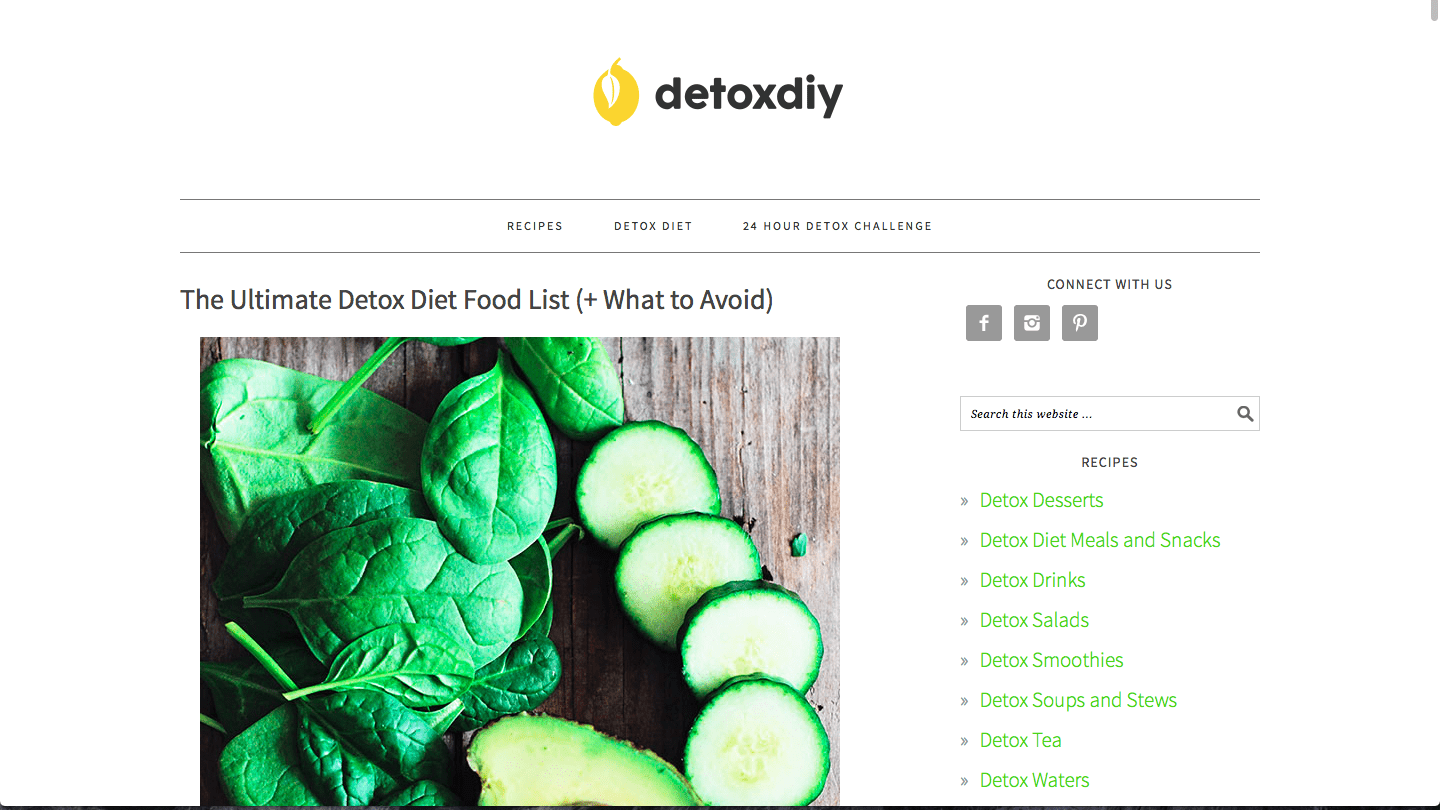 About: DetoxDIY provides you with diet tips, and guides. It provides all the information you need to start things off in the right way. It also gives you the motivation to stick with it and succeed. Everything from learning the basics to getting down to the nitty gritty of food additives and natural sugars. It's all there for you.
Berkeley Wellness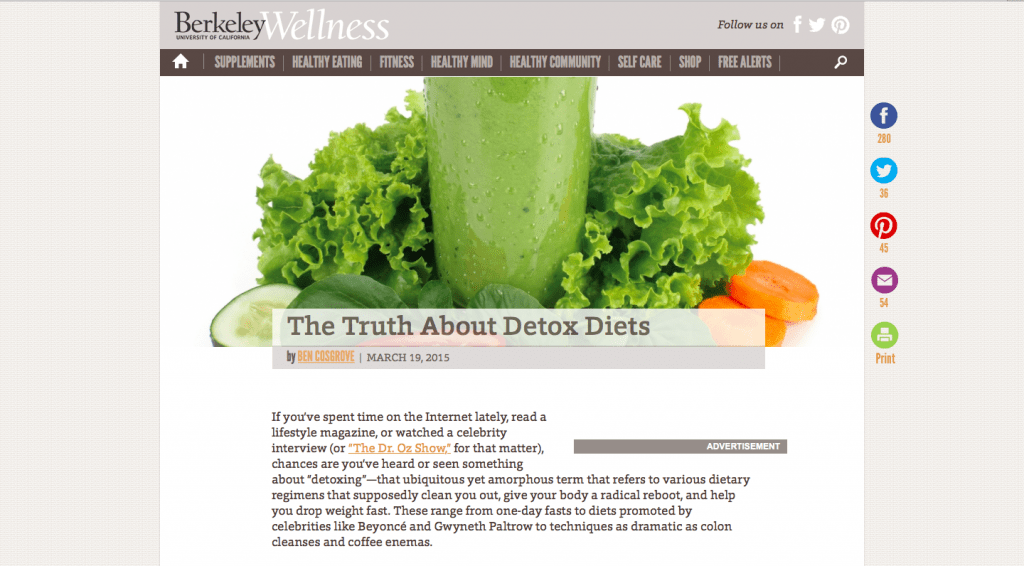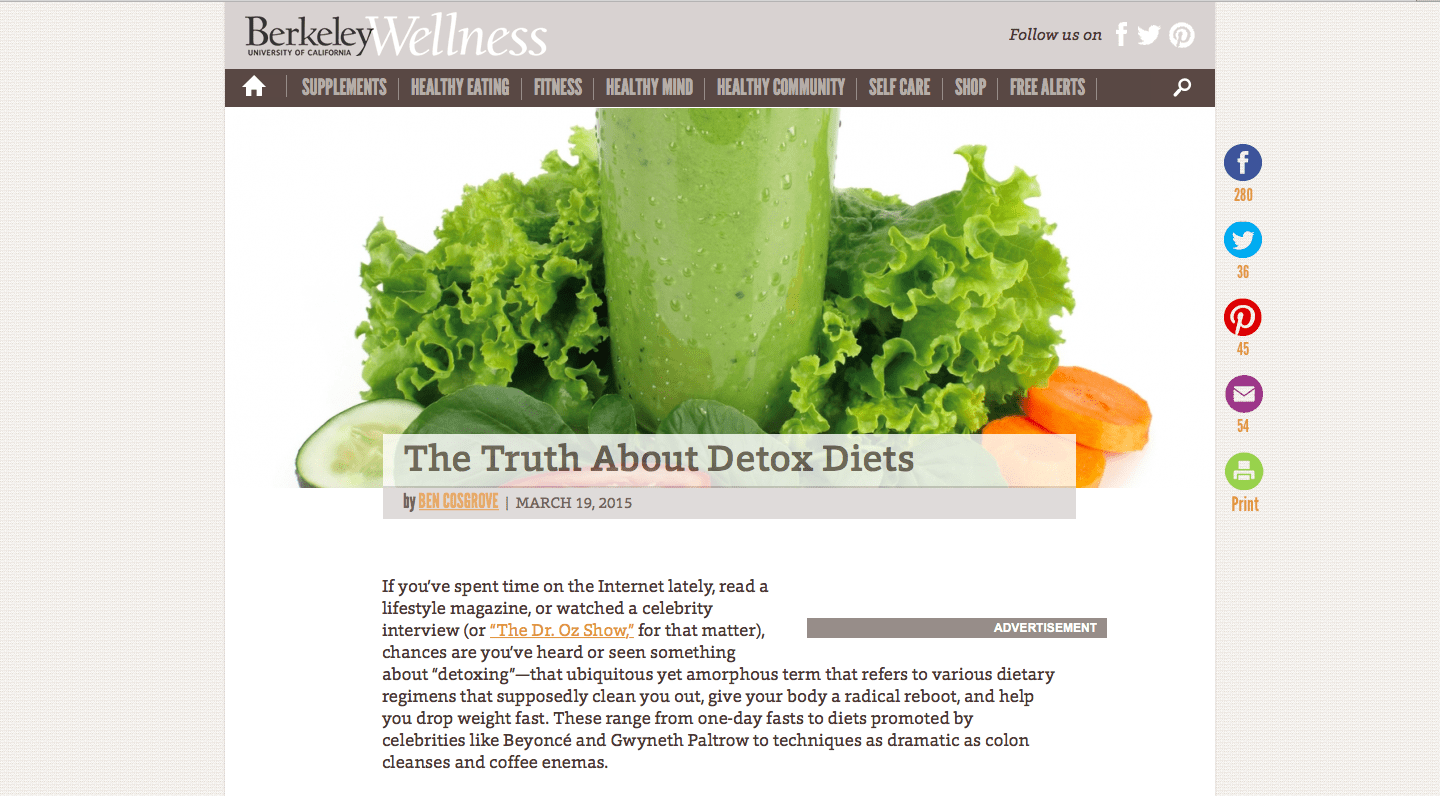 About: Berkeley Wellness is in collaboration with the University of California, Berkeley, School of Public Health. It is the leading online resource for evidence-based wellness information.
The Lemon Detox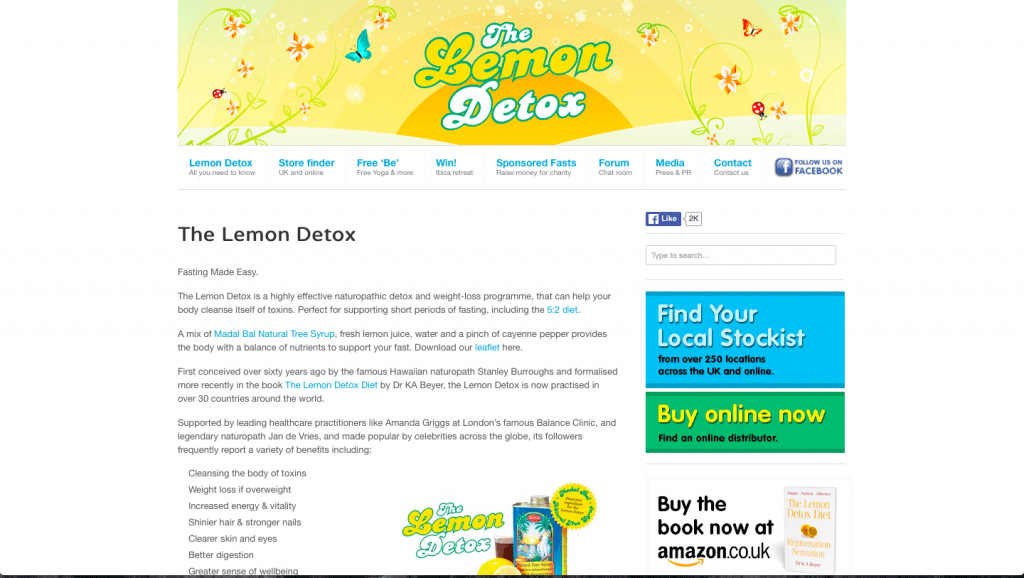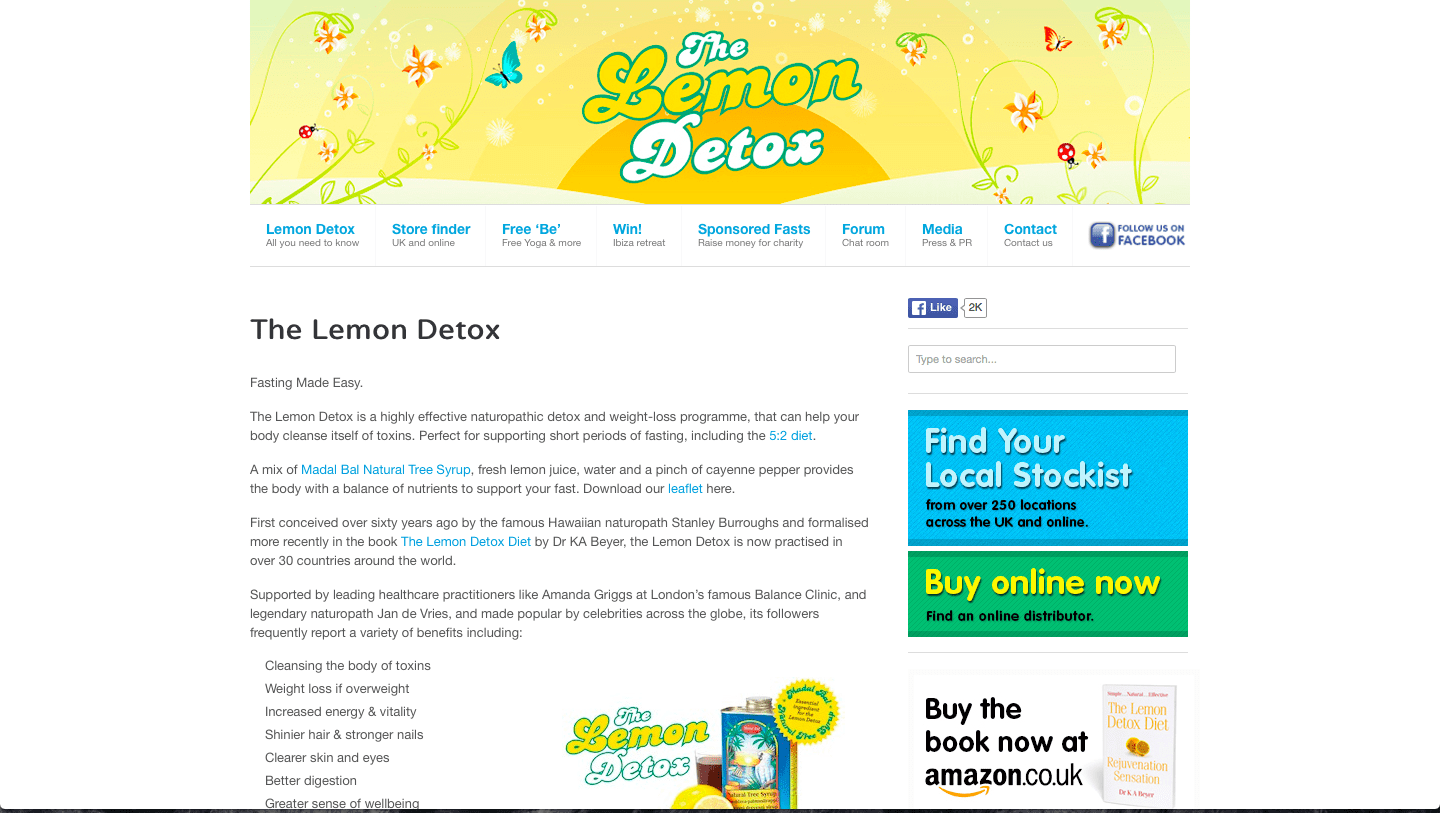 About: First of all, this is more of an online shop selling a specific lemon detox product. I like the fact that they take the time to review other popular diets. Diets like the 5:2 diet and other detox programs in an unbiased way.
Pure Inside Out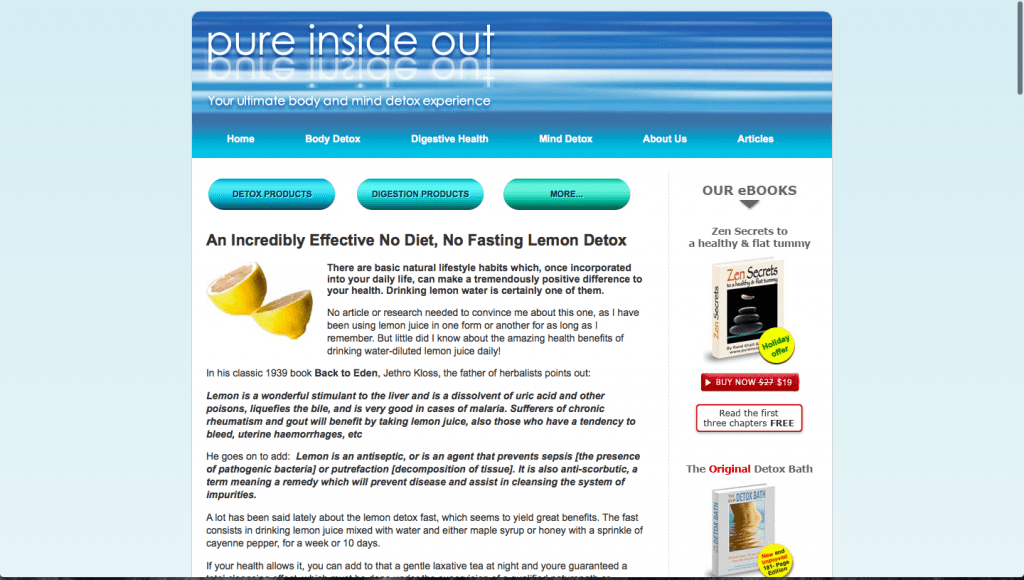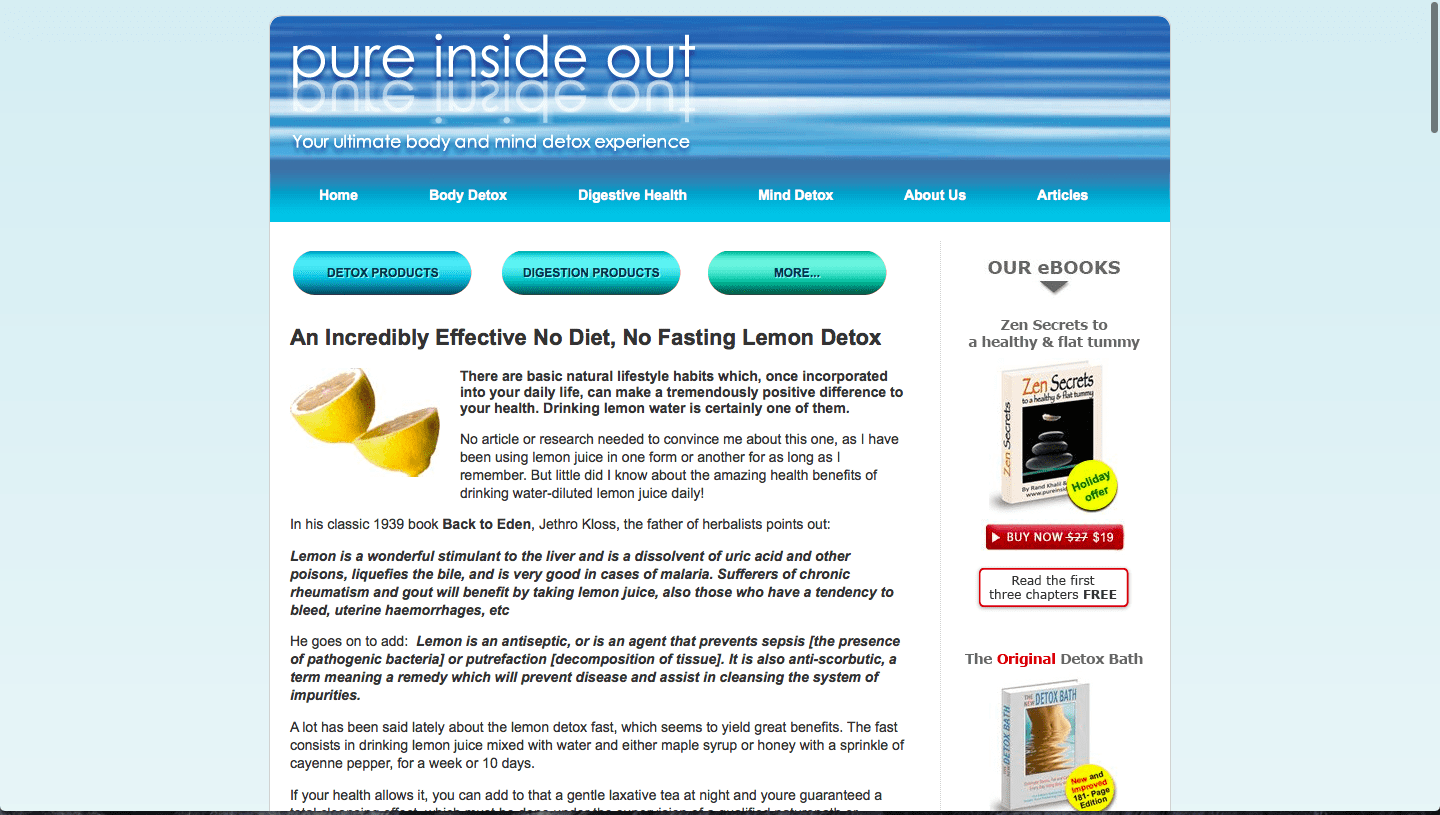 About: This blog takes a more spiritual and zen approach to healthy dieting and living. I like the fact that there is a whole section that looks at how you can detox your "mind". Sadly, "Mind detox" is something missing from most other blogs.
Body Unburdened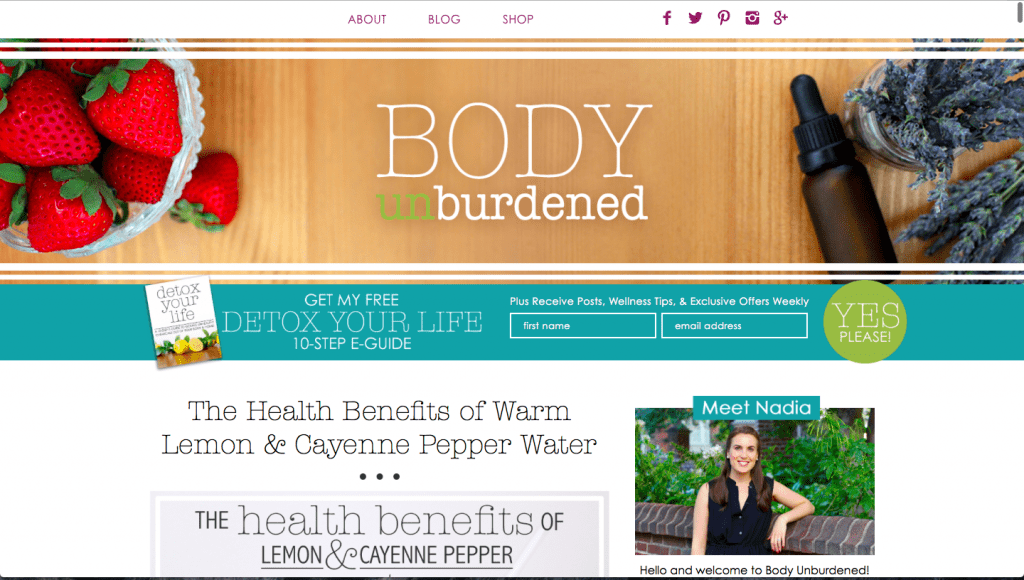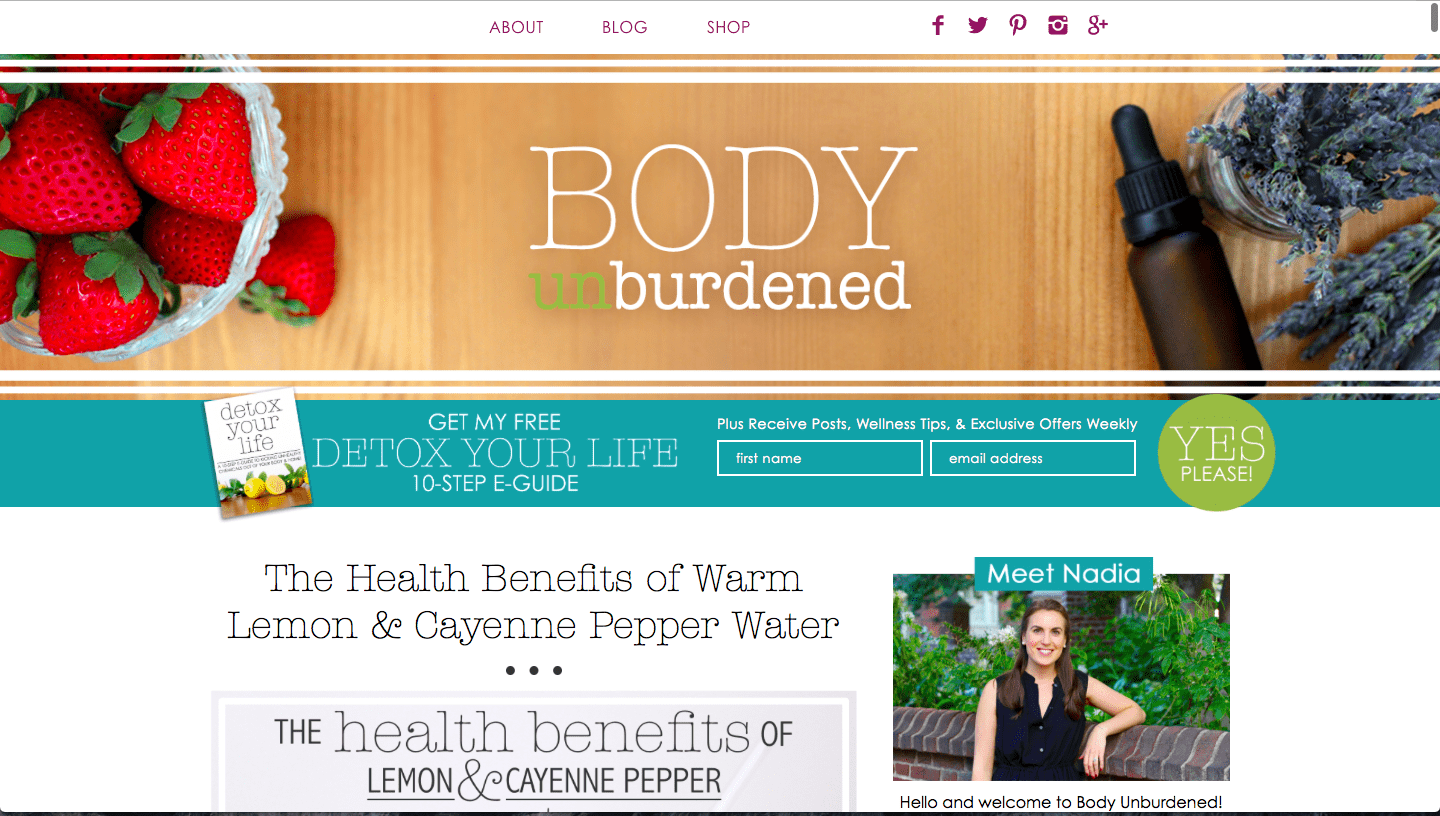 About: This blog is brought to you by Nadia. A self-proclaimed "wellness nerd", natural beauty junkie, DIY enthusiast, and certified Nutritional Therapy Practitioner. The blog promotes real food, a healthy home and natural beauty.
The Water Detox – Blogger 
About: This blog is focused on weight loss and healthy eating. Therefore, it is very comprehensive and has lots of interesting ideas like "Fat Burning Detox Tea".