Article Last Updated: November 2021
Before talking about Hahn vs Aquasana let's take look at why you might want to get one in the first place.
Water is vital and absolutely essential. Our body is roughly 65% water and can only work with a proper amount of water and minerals.
The water we drink, shower and cook can have a significant impact on our health.
Hahn drinking water filters claim to use the best filtration technology and so do Aquasana.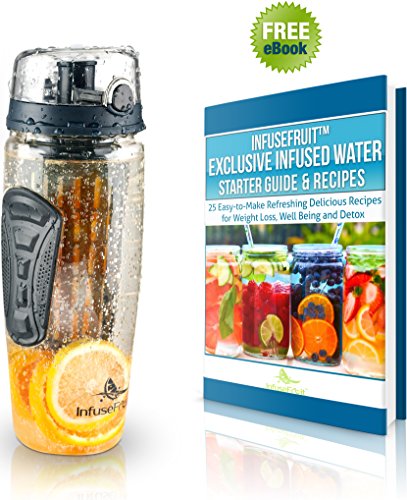 Also, both water filter brands don't just promise to offer you the maximum possible water filtration.
Yet they will also re-mineralize which means it adds back healthy minerals back into the water. This includes potassium, magnesium and calcium.
The result is a healthy and tasty water that gives the body optimal hydration.
All of these claims come with independent testing and certification. This includes NSF certification and other independent testing.
Both brands also make big claims related to the environmental impact of their filters, which are made from recyclable parts and compostable materials.
Now that we are familiar with some of the big similarities, let's look at how they are different. This will help us find out which one is better.
Hahn Water Filter
Hahn water offer lots of different water filter products. This includes everything from complete home water systems, drinking water systems and shower filters right down to replacement cartridge filters. However, there are two popular products:
AquaShield™ Whole Home Filter Model: HF-600
Whole House Filter + Softener Model: HF-600 / HF-SOFT
AquaShield™ Whole Home Filter Model: HF-600
This is a long-lasting whole house filter that has high performance filters that last for 6 years or 600,000 gallons. An identical product exists in the Aquasana catalogue called the Aquasana Whole House 600,000 or 6-year gallon.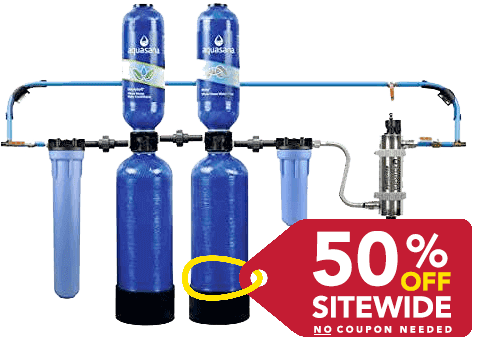 The HF-600 is a complete whole house water filtering system that is NSF certified to remove 97% of chlorine. It also comes with other NSF certifications that guarantee structural integrity of the whole house filter.
And the claim is that they are able to ensure the quality of your entire whole house water filter system and not just the filtration cartridge media.
This model can also support its claims because of independent testing by NSF International. This is where is has reached the gold standard of water filtration, thereby validating testing claims made by Hahn.
AquaShield™ Whole House Filter + Softener
Model: HF-600 / HF-SOFT
This is the same long-lasting whole house filter described in the previous section.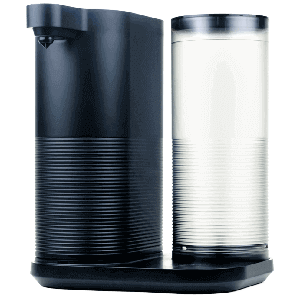 It produces the same high performance whole house filter. This comes with a capacity of 6 years or 600,000 gallons.
The only difference is that this model also comes with a salt free water softener or "descaler".
The water descaler proposes to be an eco-friendly scale prevention for the home.
This is to create water that doesn't produce limescale and does this without using harsh chemicals or salt.
Aquasana Water Filter
Founded in 1997, Aquasana is one of the few US water brands and manufacturers that provides almost every single type of water product.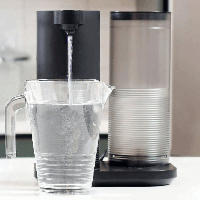 Their product list is very comprehensive and they produce everything from water softeners to filters.
These include daily shower filters and water filters that provide fresh drinking water.
However, this brand is best known for its own home water treatment line.
You can see a full list of Aquasana products here.
Hahn vs Aquasana: Comparison Table

The products between Hahn and Aquasana are almost identical. It might make you feel like they are made by the same company – but they are not.
The table below shows some of the biggest differences when it comes to Hahn vs Aquasana.
| | |
| --- | --- |
| Hahn | Aquasana |
| You can only buy Hahn at Costco Wholesale. | Whole Aquasana is available on Amazon and directly from the Aquasana website. |
| No online customer reviews. | Plenty of online customer reviews. |
| Exact same products as Aquasana (but a smaller selection – not the full range). | Same products as Hahn but a much larger selection with different upgrade options. |
| Price $$$ | Price $$$$ |
| Coupon Discount Code? NO | Coupon Discount Code? YES. Get up to 50% OFF with code: AQGEEK50 |
| | |
| | |
Hahn vs Aquasana: Which Is The Best?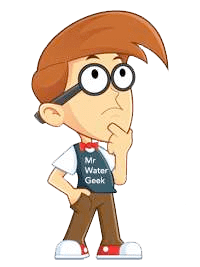 After much online research, I've decided that Aquasana is the better brand.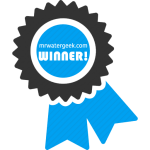 Yes, I have personally used Aquasana and like them so much that I've been able to get a coupon code from them to share with my audience.
But even if that was not the case, the bottom line is that Aquasana has a stronger online presence.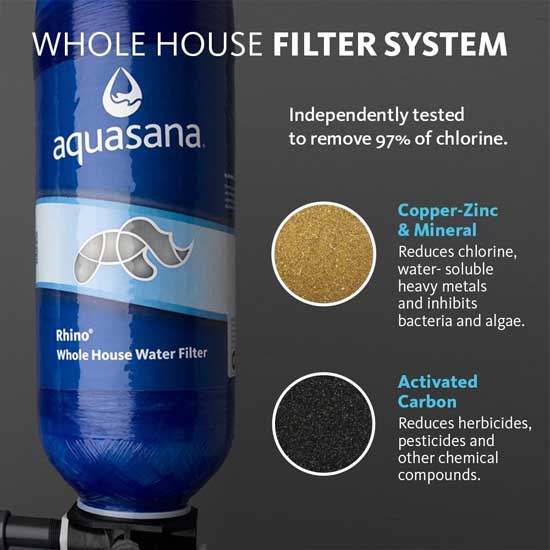 This means there are more reviews and places you can check to see if their products are received well by previous customers.
If you don't believe the glowing customer reviews that's Aquasana website then you can look at third party sites like Amazon.
Treats hard water UP TO 25 ppm (low to medium low hard water).
Treats hard water OVER 25 ppm (medium to extremely hard water).
Does NOT require electricity.
Requires electricity if using the electronic head monitor.
Control Your System With An App:? NO
Control Your System With An App:? YES
- Powerful salt-FREE water softener.
- 1,000,000 one million gallon capacity.
- Aquasana Rhino exceeds NSF standards.
- Treats hard water WITHOUT salt.
- Removes chlorine, bacteria, iron, sulfide, manganese, mercury, lead etc.
- Includes pre-filter, copper-zinc and carbon filtration stages with standard fittings.
- 90-Day Pure Satisfaction Guarantee.
- Limited 10 year warranty.


- Powerful salt-BASED water softener.
- 1,000,000 one million gallon capacity.
- Also includes a multi-stage filter.
- Easy installation (inside or outside)
- Sufficient for 1-3 bathrooms (options for 4-6 and 7+ bathrooms also available).
- 6 month money back guarantee.
- Limited lifetime warranty.
$$$
Ships to US and CA.
$$$
Ships to US, CA and Puerto Rico.
Sale prices automatically applied by clicking this link.
If there is *no* sale try coupon code:
AQGEEK50
Coupon Code:
GEEK5