Article Last Updated: November 2023
PROBLEMS With the Brita P1000

The filter cartridges need to be replaced every 6 months (depending on usage).

Brita's replacement filters are slightly more expensive than other brands.
What is Brita P1000?
There are many ways to get your water filtered. The easy and cheap way is to use a water filter bottle or water filter jug. However, for less than £40 and a couple of minutes you can start enjoying perfectly filtered water with the BRITA P1000. It is a water filter cartridge designed for BRITA's professional water filter systems. It helps reduce impurities and improve the taste of tap water by filtering out substances like chlorine and metals..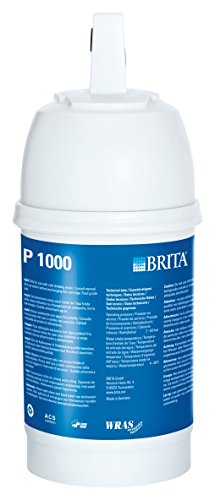 What Does The Brita P1000 Water Filter Cartridge Do?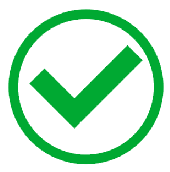 The Brita P1000 reduces limescale, chlorine and the taste of chlorine from your water. It also filters things like lead, copper that tend to occur in the average domestic plumbing system. The idea is that it removes anything that creates poor quality taste, odour as well as anything harmful.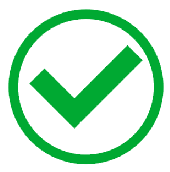 The best thing is that all of this is done on demand. No more waiting for your water to filter, it comes out of the tap filtered and ready to drink. This also means that you have instant hot filtered water.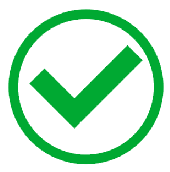 It is also good for domestic appliances like washing machines and dishwashers (if you can install the cartridge directly into its water source). This is because it will protect your devices against the build-up of limescale.
What Does The BRITA P1000 Remove From Your Tap Water?
| | |
| --- | --- |
| Water Contaminant | Removal Percentage |
| Chlorine | 99% |
| TME's, OCB's, THM's (trihalomethanes) and ECB's | 90% to 99% |
| Herbicides | 90% to 99% |
| Pesticides | 90% to 99% |
| Industrial Solvents PAHs (polycyclic hydrocarbons),(halogenated hydrocarbons), PCBs (polychlorinated biphenyls) | 90% to 99% |
| Discolouration | 95% plus |
| Silt, Rust Particles, Algae | 99% |
| Oil Residues, Petroleum Solvents, Benzene, | 85% |
Key Benefits of The Brita P1000
The Brita P1000 water filter cartridge fits and works with ALL current Brita taps and this includes the Online Active Plus System.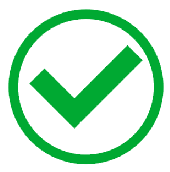 The cartridge fits neatly under your sink. This could be horizontally or vertically.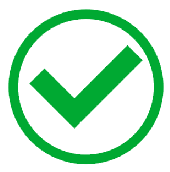 The Brita P1000 filter reduces chlorine, limescale and many other impurities. This allows your food and drink to taste better.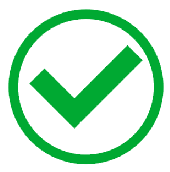 The filter cartridge is designed to be super easy to replace.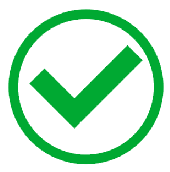 The P 1000 is recyclable.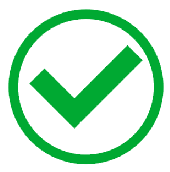 It comes with an audible buzzer which alerts you when the cartridge needs replacing.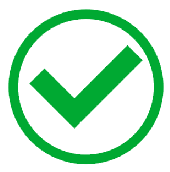 Each cartridge can filter up to 1200 Litre (this depends on how hard your water is).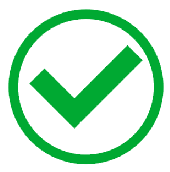 It can be used from three to six months, depending on your water hardness.
Brita Tap Installation (DIY)
One of the best things about the brita tap filter is how easy it is to install. You can do it your self with a little bit of DIY knowledge and basic understanding of plumbing systems. There are lots of free videos online to get an easy step by step guide.
How To Replace Brita P1000
Your filter cartridge needs to be changed every 6 months. However, note that this is the average cartridge lifespan. But each cartridge comes with its own handy electronic device that tells you exactly when it's replacement time.
This takes away all of the guess work and means you can just focus on making sure you have a replacement cartridge ready to go.
The Brtia A 1000 video below shows a similar process to how to replace the P 1000.
Brita A1000 vs P1000 Replacement Cartridge Filter
The A1000 only filters for taste and it does not soften the water whereas the P1000 does.
Product
Best Features
Price Range
BRITA P1000 Replacement Cartridge

- Works with ALL current Brita taps.
- Filter cartridge is super easy to replace.
- It's recyclable.
- Electronic filter replacement indicator.
$$
BRITA Talori WD3050 Water Filter Tap

- Brushed chrome plated water filter tap.
- Most convenient way to enjoy BRITA filtered water.
- Comes 1 x BRITA P1000 water filter cartridge.

$$$
Brita On Tap Filtration System

- Easily fits on top of most standard taps.
- Comes with guarantee.
- Filters up to 100 gallons of filtered tap.
$$