Article Last Updated: March 2021
The best water softener UK is based on a number of different things.
If you have chosen a water softening system, you probably already know the biggest benefits. The real question in your mind is: how do I choose the right solution?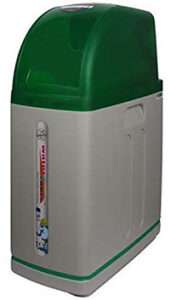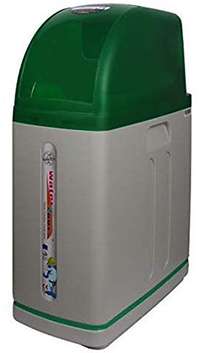 Because water that is defined as "hard" or "very hard" in many parts of the UK cause problems because of its high calcium content.
Much of this creates problems like hard water limescale deposits in your plumbing, kettles and around your taps.
Hard water (i.e. high levels of limescale and magnesium) can also cause damage to your kitchen and bathroom equipment. It will also affect the quality of your laundry, accumulate in your pipes and may even damage water-based appliances like water heaters and boilers.
The solution for this is to get a water softener.
This is a machine that is connected to your water entry plumbing so that it covers the water that comes in to your whole house.
The choice of getting the best water softener UK is more difficult. Due to the large number of options on the market, it can be confusing for owners to choose the right one for their needs.
This is made more difficult by the availability of several different types of devices, each with its own advantages and disadvantages.
In this article, I put together and review the best water softener options and look at the best water softeners that specifically target the UK market.
Best Water Softener UK: Top 3 Models Compared
How do you know if you suffer from hard water? The easiest way to know if you have hard water is to look at the bottom of your kettle. If there is a lot of white flaky limescale deposits then you have hard water.
This is also the case if you have white stains around your tap, sink and bathroom equipment.
Surely all water is soft?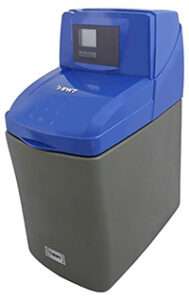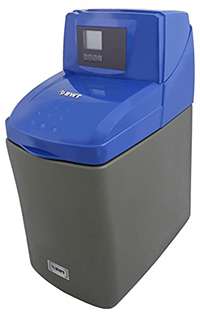 Yes, natural rain water is soft but becomes hard when it comes into contact with minerals like manganese, calcium and carbonate.
These are natural minerals that can normally be safely consumed but hard water can cause many problems.
Hard water makes it more difficult to bathe, wash clothes, wash dishes etc. It can also clog up pipes and add limescale flakes and debris to appliances. Appliances like your kettle, hot water machine and dishwasher. It can also be bad for people with dry skin and those who suffer with rashes and eczema.
The most effective way to solve all hard water problems is to buy a water softener.
Water softeners come in many different sizes and shapes. The right softener model to choose will depend on a number of different things like the size of your home, your budget, how hard your water is and the amount of water you use regularly.
Buying a water softener means you can also choose between a salt-based softener and a salt-free water softener or an old descaling agent like a magnetic descaler.
However, the most effective way to deal with hard water is to get a water softener.
The next sections will review and discuss the best water softener UK options available today. I will only be looking at the most popular models so will not be looking at less known softener models. For instance, I will not be reviewing models like the Calmag CALSOFT MINI Meter UK or a screwfix water softener.
1. W2B200 by Water2Buy Review
The W2B200, sometimes called the Water2Buy water softener, is one of the cheapest and best selling softeners in the UK.
Despite being a very low priced softener it is a sturdy machine and very good at dealing with hard water.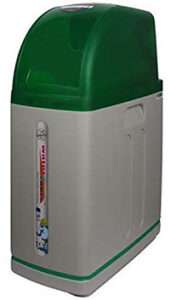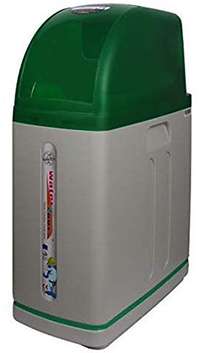 It is an efficient and durable water softener designed to remove limescale and completely soften your water supply without causing excessive noise. This water softener has an extremely quiet meter that guarantees a noiseless and quiet operation.
The water softener is small enough to fit under the sink in your kitchen, so it does not take up too much space. This is an important factor to consider when space is a problem or when you do not want your water softener to occupy one of your kitchen counters.
This Water2Buy softener is very easy to use and contains a manual that contains step-by-step instructions on how to use the unit. They also provide you with a dedicated customer service team who can help with further questions.
This product is suitable for a house of 1-4 people.
It can deliver an average of 1250 liters of soft water each day.
One of the best features is that you can use any kind of softener salt with Water2Buy.
This softener only takes about 30 minutes to turn hard water into soft. So, if you start the process before going to sleep, you will have soft water when you wake up.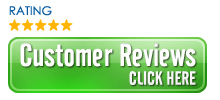 Summary selling points: Compact – Efficient – Easy to Use – Quiet – 1250 Litres Per Day.
7 year guarantee.
30 day warranty.
Free returns (within a 7 year time period).
Pricing: ££


2. Tapworks AD11 Review
The AD11 from Tapworks is the second best selling softener online when you look at places like Amazon.
Yes, it's slightly more expensive than the Water2Buy but it's also a higher spec appliance.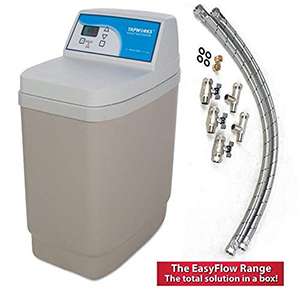 However, it's goal is to help you save money in the long term while providing soft water every day.
For instance, the manufacturers of AD11 claim that this water softener is 32% cheaper than alternative products to run.
This water softener promises high flow rates and can soften up to 2266 liters of hard water each day.
Tapworks AD11 comes with flexible valves and ports so you do not have to worry about buying them elsewhere.
This water filter is easy to use, easy to install and program.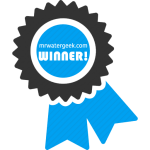 AD11 runs a remote diagnostics service that can help troubleshoot your water softener.
Summary selling points: 32% cheaper than other water softeners to run – Easy to use – Remote diagnostics – Treats a maximum of 2266 liters – Includes flexi valves and connections.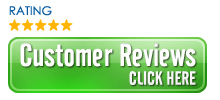 10-year warranty on the resin container.
Pricing: £££


3. Monarch Midi Review
The Monarch Midi water softener claims to be the best and most economical water softener you can buy today.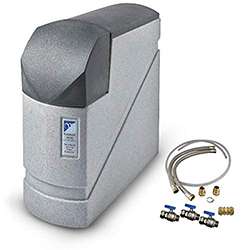 Yes, it is more expensive then all the other water softeners on this list but also has the largest capacity. The capacity can serve 4-7 people in heavy water areas. Or 4-5 people in extremely hard water areas and can soften an average of 35 liters of water per person.
Apart from the large capacity, it is also one of the most advanced systems too. The Monarch water softener has a self-protection program that detects problems in your system, stores data in case of an electrical failure and stores your personal water usage to reduce water consumption.
This water softener is small and very easy to install. In most cases it can fit under your kitchen sink.
This water softener features free-wheel valve technology and a 15mm kit.
This Monarch Midi has a high flow rate of 83 LPM which is the highest flow rate of any softener in the UK.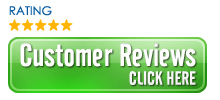 Summary selling points: Compact – Suitable for up to 7 people – Free-flow valve technology – Easy to install – Flow rate of 83 l / min.
7 year partial warranty and a 2-year factory warranty.
Repairs within 2 years.
Pricing: ££££


Best Water Softener UK (Comparison Table)
| | | |
| --- | --- | --- |
| Tapworks AD11 | Monarch FreeFlow | Water2Buy W2B200 |
| | | |
| 1-7 (household) | 1-7 (household) | 1-4 (household) |
| 2266L per day. | 1120L per day. | 1250L per day. |
| Kitchen Cabinet or Under Sink | Kitchen Cabinet or Under Sink | Kitchen Cabinet or Under Sink |
| 37Kg (Salt Capacity) | 20Kg (Salt Capacity) | 11Kg (Salt Capacity) |
| 15mm and 22mm (Connection) | 15mm (Connection) | 22mm(Connection) |
| 49.6 x 29.6 x 64.8cm | 575 x 275 x 465 | 52 x 22 x 65cm |
| 2 Years (Warranty) | 5-year parts and 2-year labour guarantee. (Warranty) | "7-year promise" (Warranty) |
| 4.5 out of 5 (average customer review). | 4 out of 5 (average customer review). | 4.5 out of 5 (average customer review). |
| $$$ | $$$ | $$ |
| | | |
| | | |
Which Is The Best Water Softener UK?
Every water softener reviewed in this consumer report are all good quality and have excellent verified customer reviews.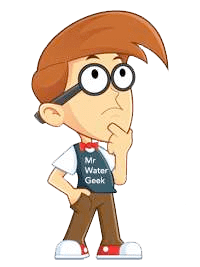 They serve as good options for anyone that suffers with hard water and needs to resolve this once and for all.
The Water2Buy W2B200 is the cheapest and therefore ideal for those on a budget.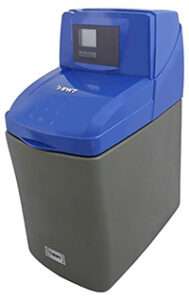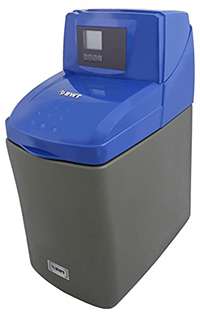 However, if you need a larger capacity (up to 7 people) and a more advanced system then the best option is the Tapworks AD11 water softener.
It is compact, easy to use, quiet, can soften a lot of water very quickly and has a long list of happy verified customers talking about how it's worked well for them.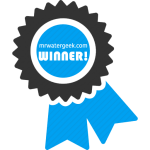 This product also comes with a 7-year resin container warranty.


Finally buying it from Amazon means that you benefit from Amazon's reliable customer service.