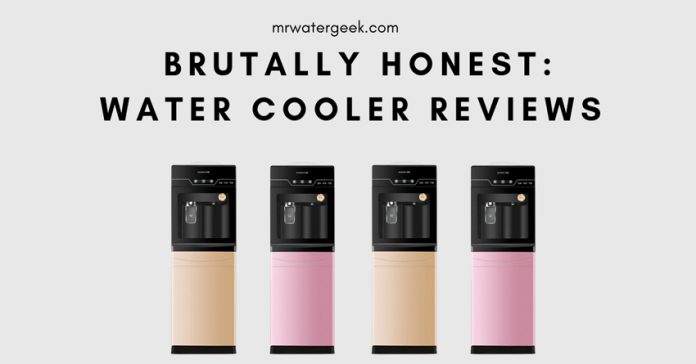 This article is for anyone looking for a water cooler. I've spent hours researching online for the best water cooler to buy online today. This water cooler buying guide is based on verified consumer reports.
In this water cooler review article, I will explain everything you need to know in order to select the perfect water dispenser for your needs.
For those in a hurry, I have tried to present the information in small easy to read chunks.
By the end of this water cooler review, you will know which water dispenser is right for you.
Types Of Water Cooler

When it comes to water coolers there are two main types. The first type loads from the top and the other loads water from the bottom. They both have advantages and disadvantages so read the descriptions below.
Bottom Loading Water Cooler
This one is also my personal favorite.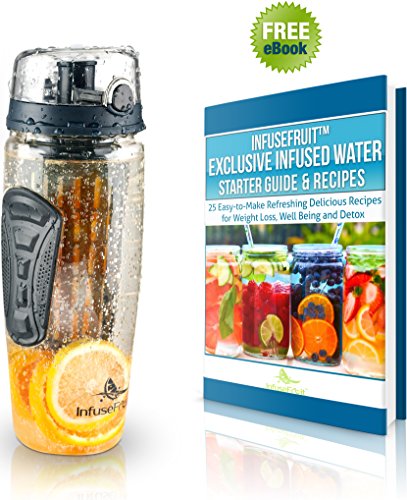 A bottom loading water cooler is exactly how it sounds. The water jug is placed at the bottom of the device.
The biggest advantage of this is that anyone can re-load because you only have to roll it. There is not a need to carry it or do any heavy lifting simply open the door, place it in, and close the door.
Top Loading Water Cooler
A top loader water dispenser is only suitable for a person that is both strong and fit. This is because you need to lift the water replacement jug up and put it in the right place. These are the more old-fashioned versions of water coolers and are slowly being phased out of the market.
Top 5 Best Water Cooler Comparison Table
1. NewAir WAT40B Pure Spring
This is by far one of the best selling water coolers because of it's sleek black design and easy to use bottom loading capabilities. Delivers both hot and cold water.
A big selling point of this device is that it's child friendly and stops children accidentally burning themselves with hot water.

Because it is a bottom loading water cooler, you will not see the water jug once it's inside.
Some of the key features include the Energy Star classification, BPA-free, NSF certification and it also comes with indicator lights.
Cons:
The hot and cold water engines can be a little noisy.
Pros:
Comes with a Energy Star classification, which means that it has a lower operating cost.
Also comes with NSF certification meaning that it's been independently tested.
Cold water temperature down to 39 ° F
Hot water temperature up to 185 ° F.
Comes with an effective energy efficient compressor.
It will tell you when the water jug needs to be replaced through a red light indicator.
100% BPA-free plastics and materials.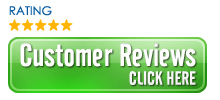 Lightweight so easy to carry and move at only 35 pounds.
Approximate height of 41 inches. This makes it easy for children to use.

2. Glacial Filtering & Self Cleaning Hot & Cold Water Dispenser
3. Clover B14A
This is the only top loading water cooler on this list.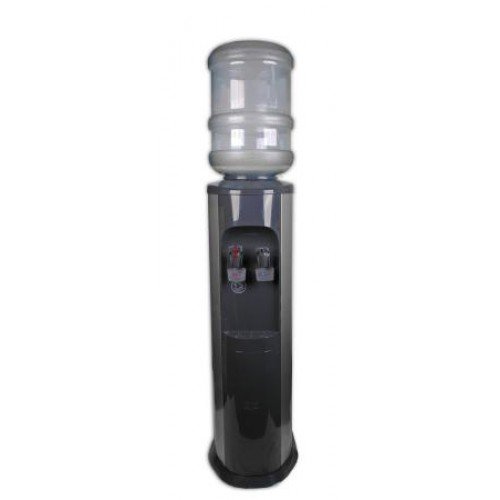 As a result, this water dispenser looks like a typical office water cooler but this does not mean that it's not as good as the other dispensers.
The stainless steel tanks allow you to hygienically dispense cold and hot water. The hot water maintains a temperature of around 185 ° F and chilled cold water comes in at a range of 35 ° and 53 ° F.
Note that the hot water is not adjustable. It will always be piping hot and this means you can use it to prepare tea or coffee. However, there is also an off/on switch for the hot water, which is good for those with young children.
Cons
Top loading cooler will make it hard for someone to change it if they are not strong.
You will need to clean the drip tray from time to time.
Pros:
Energy efficient electricity use which means lower running cost.
Provides you with both hot and cold water.
Stylish design means it can fit in with the decor of most homes and offices.
Unlike other water coolers,you can turn off the hot water completely. This is good if you have children in the home.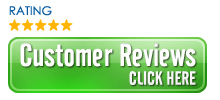 Comes with a drip tray so less mess and water spills.
Weight: 32 pounds.

Water Cooler Cleaning and Maintenance
Maintaining a water cooler is not very hard to do. However, if you do it correctly then it will greatly improve the lifespan of your unit. Regular maintenance also means that you always get the best possible healthy water.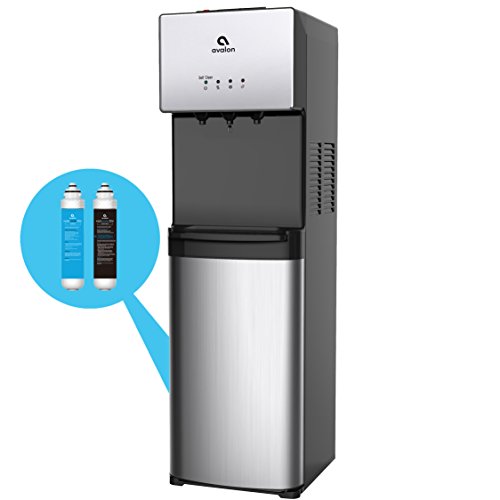 Below is an easy-to-follow set of instructions for maintaining and cleaning a water cooler:
The first step is to un-plug the water dispenser.
Open it up and clean all the parts with soap detergent and warm water.
You can also neutralize the water dispenser. To do this, simply mix a solution of baking soda and warm water. Use the water around the areas that come into contact with your water.
Make sure you rinse thoroughly and dry. Drain and rinse several times to make sure there will be no weird after taste.
Put the water cooler back together.
Plug the power cord and use like normal.
You should perform this at least every 6 months.
Which Is The Best Water Cooler?
My favorite water cooler is the Glacial Filtering & Self Cleaning Hot & Cold Water Dispenser.
The fact that it's self-cleaning makes it the winner hands down.
It uses advanced technology to keep water both hot and cold to the highest temperatures.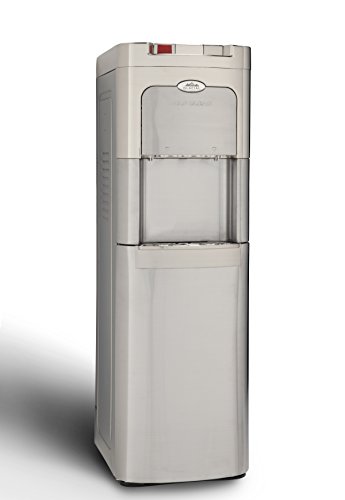 The gallon capacity is also the highest of all the dispensers on this list.
This makes it ideal for a larger family or busy office. It would look great in any modern busy office or kitchen.
The stainless steel not only makes it look stylish it also creates a hygienic aspect for the water it provides.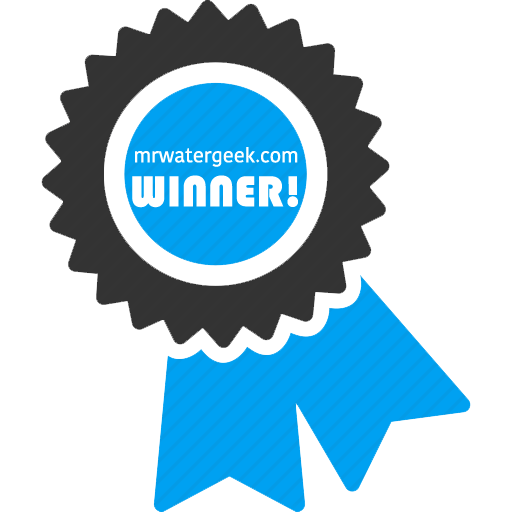 Just be careful because the self-cleaning aspect is only internal. It does not remove things like stagnant water.