Article Last Updated: March 2021
Many people are looking for an advanced faucet water filter because of concerns over the water quality in homes. There are more and more reports showing high levels of contamination in tap water.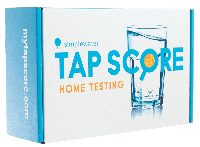 This means there are more people than ever trying to filter their tap water. There are many cheap and affordable faucet filters available.
But there are many people who need the most advanced faucet water filter. Especially those who have serious concerns over heavy pollution and water contamination.
You should use a laboratory home water test if you're unsure about the level of contamination in your tap water. A test like this is far more accurate than cheap water test kits.

By far the most advanced faucet water filter on the market today is the Pfister GT529-FLS.
It is a detachable tap filter with the Xtract GT529-FLS. It also features a clean, modern drop-down design and includes GE's built-in HighFlow which gives 2x water filtration system.
This article will review the La Lita Xtract GT529-FLS and let you know if it's worth it or not.
Advanced Faucet Water Filter Buying Guide
Pfister GT529-FLS Lita Xtract All-In-One Faucet Filter



The Pfister Lita filter tap is perhaps the most advanced faucet water filter that I've ever seen.
It's a powerful filtration system that reduces all sorts of contaminants.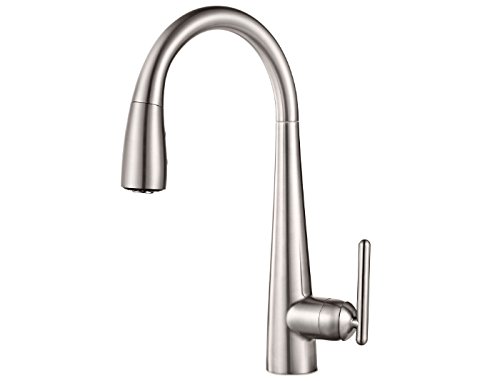 This includes things like trace elements of pharmaceuticals, lead, cysts and even chlorine from your drinking water.
Unlike regular tap faucet filters that come as an attachable clip on, the filter is integrated in this Pfister model. It's integrated Pfister Xtract function means it directly filters through the activated filter mode located in the shooter.
This means that you get a conventional premium filter tap that also filters your water at the same time.
The pivot lever controls the speed and volume as well as temperature with one a single movement. In addition to this, the set-up spray head is designed such that you can disconnect and extend so that it can reach any part of the sink
There are different spray options that you can access at the press of a button. The options are between gentle, pause and spray. It will also give you cold filtered water when you push the handle backwards.
However, it's really the internal GE high-flow 2X filter system that really makes this the most advanced faucet water filter.
The advanced dual-filter is recyclable.
Filter cartridges last up to 6 months before you need to replace them.
Easy to install and set-up. This is with an optional 1-hole or 3-hole configuration. However, the 2x GE filters need to be installed directly under the sink.
You can choose to install with or without cover plate (sold separately 961-168S).
The accessory features 36-inch nylon 3/8″ bushing with no separate water lines required.
What's In The Box?
Tap faucet.
Installation hardware and tools.
Quick installation guide.
GE filtration system certified by NSF Model #GXK295JNN.
The cover plate and soap pump are sold separately.
Warranty Info
A Pfister "Pforever warranty". This covers the finish and lifetime performance.
Limited lifetime warranty.*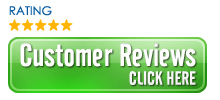 *Limited 1-year warranty for GE filtration system.

Problems With The Pfister GT529-FLS?
If one had to find a problem it would be that the flow in the spray is strong, almost too strong.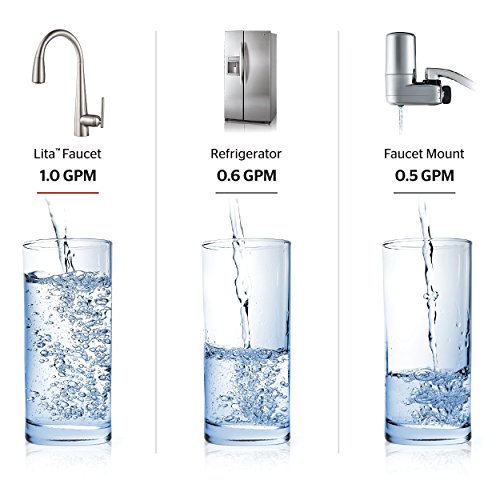 This means that it can sometimes spray water everywhere, specially if your sink is too shallow or if the arch is too long.
The good thing, however, is that the sprinkler is capable of staying below 50%. This means that it's very easy to simply reduce the power of the water.
This serves as a means to counteract the tendency to over-spray.
The other issue is that it's a little expensive. But worth the price in my opinion since it saves you on having to buy a water filter jug or lots of bottle water.
Is The Pfister GT529-FLS WORTH It?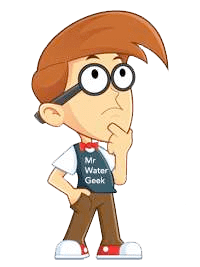 The short answer is yes, it is worth it.
The Pfister GT529-FLS is one of the few faucet filters that are all in one tap + filter.
It has the aesthetic look and appearance of a high end kitchen faucet but then also filters your water too.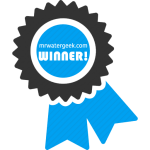 It will fit most standard faucet fittings and the filter cartridges last around 6 months – depending on use.
Verified customer reviews talk about how easy it is to install with minimal DIY skills.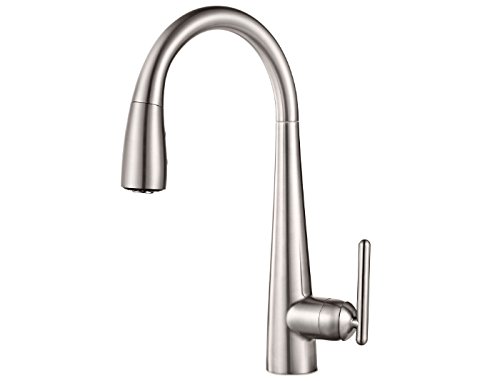 There are also optional add ons like a soap dispenser upgrade.
Finally the best parts are the warranties and guarantees that come with it.