Article Last Updated: November 2023
One BIG Problem: The Sawyer Bottle Flaw

The Sawyer's wild lifespan claims and guarantees have come under criticism.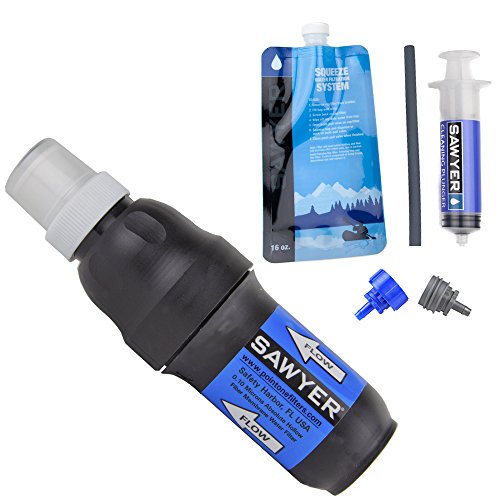 The claims were put to the test but sadly did not live up to their promises.
This is a shame because it really let's down what is an excellent product when compared to what's already on the personal water filter market.
Other Sawyer Bottle Cons

Neither the Lifestraw nor the Sawyer bottle can filter chemicals or viruses. So they are useful for recreational hiking where the water you encounter is mostly chemical and virus free but they can't handle anything more than that.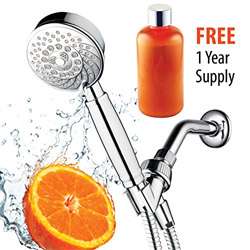 Sawyer Bottle Pros
The Sawyer bottle weighs just 5.5 ounces and quickly filters dirty water.

The biggest value and advantage that comes with getting a Sawyer bottle over the Lifestraw is the cheaper cost and value for money. The Lifestraw Go bottle costs about $30.
And the Lifestraw Go will allow you to filter about 264 gallons (1000 litres) of water with a 0.2 micron filtration. This is not bad at all you might be thinking. But now let's consider the Sawyer:

It is guaranteed to filter 3.7 million liters of water all while using 0.1 micron filtration. It will do this all for the cost of $50.

It is one of the best alternatives to the lifestraw and the manufacturers claim that it filters water "as fast as you can drink it".

The Sawyer bottle is made from durable BPA-free plastics making it as good if not better than the lifestraw products.
Sawyer Bottle vs Lifestraw
I have done long in depth reviews for the Lifestraw and Lifestraw Go, which both have some big design flaws but how does the sawyer bottle compare?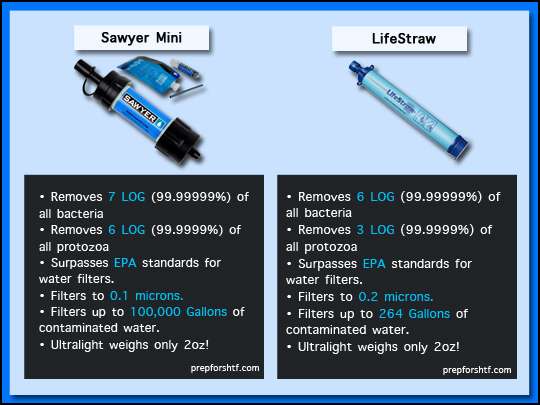 Sawyer vs. Lifestraw Comparison Table
Product
Pros
Cons
Sawyer Bottle




- BPA free water bottle.
- Removes 99.99999% of all bacteria.
- 0.1 micron filter.
- 1 L capacity.
- Works for 100,000 gallons, which is 5 gallons a day
- The bottle is too large in diameter for most waistpacks.
LifeStraw Personal Water Filter


- Award-winning.
- Filters water immediately.
- Removes 99.9999% of waterborne bacteria.
- Small and portable.
- Filters 10000 litres (264 gallons)
- No iodine or chlorine smell / after taste.
- You need to lie down flat to use.
- Not practical.
- You need a spare container to store water and make portable.
- Does not remove chemical pollutants or physical particles.
Sawyer Bottle: Final Thought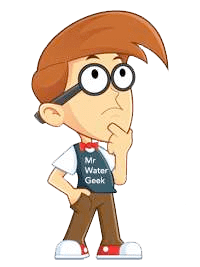 Despite its claims not quite bearing out, the sawyer bottle is still a good product. It is light, portable and at 0.1 micron filtration offers better water filtration.
At least better than the Lifestraw and Lifestraw Go products that only provide 0.2.
It is perfectly sufficient if you're doing some recreational hiking. Or some other type of outdoor activity in a place where the water is relatively safe.
Are you likely to encounter water that has been contaminated? Contaminated with chemicals or viruses? Then you will need to use a stronger form of water purification.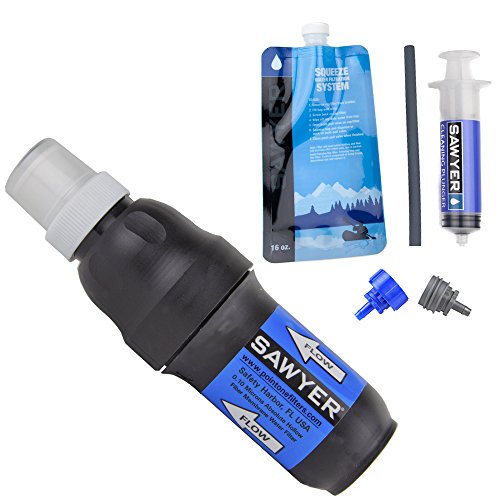 Do you drink a liter of water every day? If you do a $35 Lifestraw Go will last around 3 years.
If you only use it for hiking trips and camping adventures then it will last you much longer. I also think the Lifestraw Go looks much better.
However, if you want that extra 0.1 micron of filtration and want your product to last for a longer period of time this isn't for you.
My final thought is that the Sawyer is not necessarily the best but still very good.