Article Last Updated: October 2023
The model is better than the majority of pitchers out there. It is capable of eliminating harmful things like mercury and even traces of pharmaceutical products in your drinking water.
It's popularity is based on the fact that it provides good quality water for a surprisingly low price.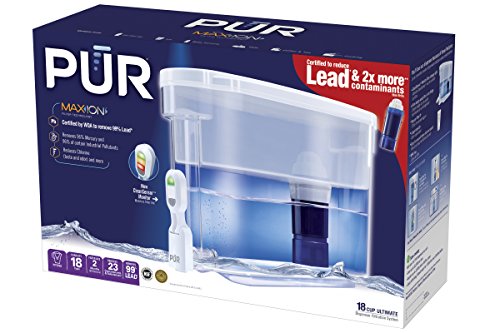 The Pur filter jug can contain and hold up to 11 glasses of water.
The filter is made only from BPA-free materials. All components used for this filter are made in a way so they can be safely washed and reused. This provides an environmentally friendly option because it stops the need to use plastic water bottles.
You use this water pitcher vessel because it removes most of the contaminants with its filters. It's premium carbon filter can remove up to 95% of mercury in water, up to 96% of trace elements of drugs and other heavy metals.
The activated carbon filter consists of heat-treated coconut shells. This has a relative adsorption area of ​​200,000 square feet.
However, are all of these claims real? Do these claims match up with customer experience? This Pur water filter pitcher review will let you know if this is the case and whether it's worth buying.
Pur Water Filter Pitcher Buying Guide
Filters
Most water filters are capable of removing and filtering things like chlorine, germs, bacteria dirt, odor and bad taste. However, this Pur model goes further and eliminates much more.
The cartridge filters used by this pitcher filter use 3-stage filter technology. As soon as water enters the filter, it passes through a dense network of filtering fiber. This prevents large impurities from entering into your water.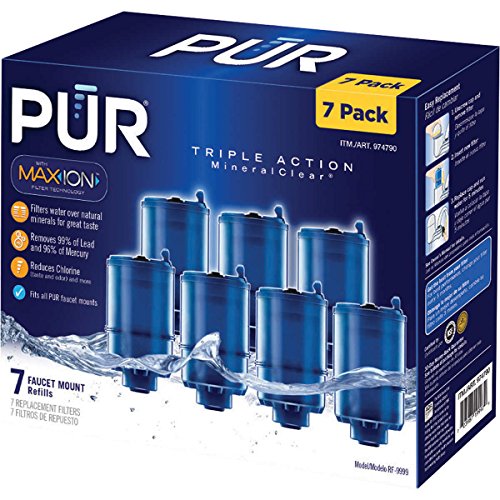 After the water passes through the first filter, it then goes through an activated carbon filter. This filter is made of coconut shells and has a very porous surface. Although small, a treated carbon grain can provide a porous surface of up to 1,000 square meters. The pollutants in the water are attracted to the carbon by a natural phenomenon called adsorption. Therefore, they penetrate into its porous surface, instead of staying in the water.
The next step makes the water pass through an ion exchange filter. This filter removes the minerals responsible for the accumulation of harmful "hard minerals". These minerals are represented by magnesium and calcium and are the cause of limescale. When they enter the ion exchange filter, they are trapped by the resin beads and remove them from the water.
The resulting water becomes cleaner, smoother, contaminant-free, odor-free and tastes much better. Of course, drinking this water is healthier than regular tap water and it may even be healthier than drinking bottled water.
PUR Pitcher Capacity
The caster water filter cartridge that is associated with the pur filter has a maximum capacity of 11 cups or 0.68 gallons.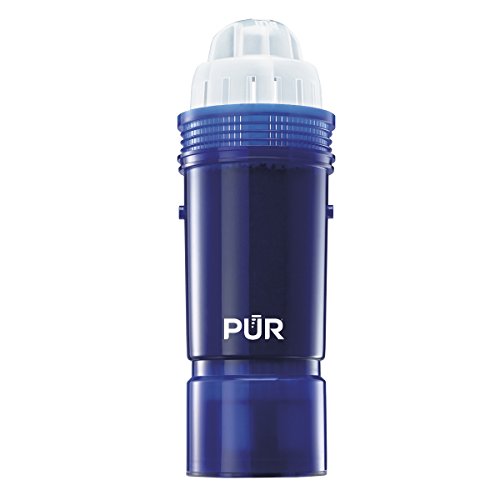 However, the filtered water capacity is only 8 cups or 0.5 gallons. Depending on the level of water use in your home, you may need to refill the pitcher several times a day.
The good news is that it filters the water very fast, literally a couple of seconds.
Pur jug water filter has a good ergonomic design. This means that you can easily handle and store it. Also, the jug is very easy to fill and pours without spilling any water.
PUR Filter Longevity
The cartridge filters used by this water jug filter have a maximum filter capacity of 40 gallons.
With a filter capacity of more than 40 gallons, you will need to change filters every 4 to 6 weeks depending on your water usage.
This is an issue that I'll discuss in more detail later in this review.


PUR Classic 18-Cup Dispenser
The PUR classic is larger than the average water filter pitcher and great for people that have a big family.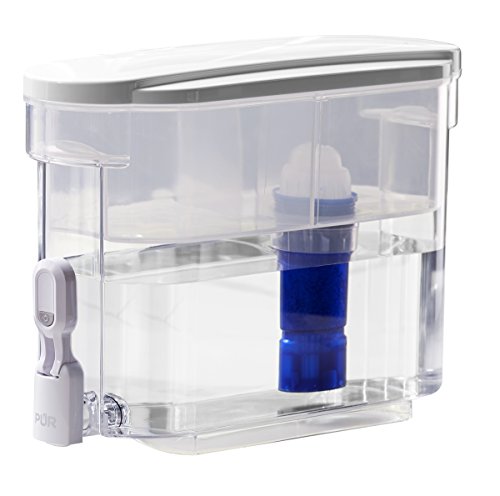 It's based on MAXION® filter technologies.
These filter technologies can eliminate 95% of certain industrial pollutants, 96% of mercury and 94% of some pharmaceuticals.
The result of this is that it can reduce chlorine for better tasting water.
It's slim design optimizes the space so it can fit in the refrigerator shelf.
All PUR Launcher filters fit into all PUR launcher / dispensers so it's easy to find and replace filter cartridges.
Has a very large capacity that can hold 1125 gallons of water over the life time of the average cartridge.
BPA – free.
Dimensions: 5.63 W x 15.75H x 10.25L


PUR Classic 11-Cup Pitcher with LED
Certified to reduce 2x more contaminants than Brita.
MAXION® filtration can remove 95% of certain industrial pollutants, 96% of mercury, and 94% of trace drugs.
Reduces chlorine (taste and odor).
Easy-fill lid, which can be activated with your thumb.
Built-in LED filter life indicator.
The package available on Amazon includes a free filter cartridge.
Filters 40 gallons or up to two months.
BPA Free
Dimensions: 10.62W x 11.25H x 6.62 L


PUR Basic 7-Cup Pitcher
Certified to reduce 2x more contaminants than Brita. This is a smaller pitcher of all the Pur pitchers reviewed in this article.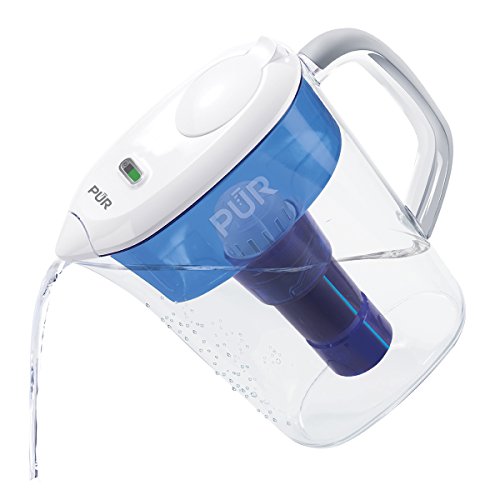 The smaller size also means that price is also slightly lower than the others.
Its size makes it the ideal option for people who live alone, don't have a lot of space. Despite this, the filtration abilities are similar to the others.
Comes with MAXION® filters that deal with mercury (96%), pharmaceuticals (94%) and industrial pollutants (95%).
Easy to fill with a thumb-activated design.
Buying it from Amazon means you can get a filter cartridge included (be sure to select the right option).
Can reduce things like chlorine.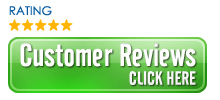 Filters work for 40 gallons of water meaning they can last up to 2 months.
Certified BPA-free.
Dimensions: 10.90 W x 11.30H x 4.80L


Pur Water Filter Pitcher Pros
By far the biggest benefits of using a Pur water filter is that it can filter heavy duty contaminants like mercury and trace pharmaceuticals.
This filter is better than most of the other basic pitcher jugs like Brita at removing these substances.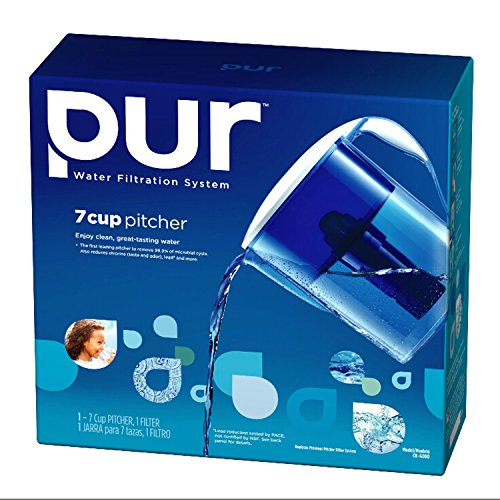 Therefore, it is the safe option if you have worrying contaminants in your water.
BPA-free plastic. BPA is a real concern when using plastics in a product that is linked to a consumable like water. The manufacturer's certify that all components of the Pur pitcher that come into contact with water are made of BPA-free plastic. This is an advantage because you can use the filter for a long time without harmful plastics getting into your drinking water.
Efficient filtration. Although this water filter does not work fast, it can deliver high quality water. Most impurities in the water are removed before it enters your glass.
Pur Water Filter Pitcher Cons
Slow fill time: The filter takes a long time, sometimes up to one full hour. First, the filter of the thrower has a slow filling time and slows down only when the filter approaches its maximum filter capacity.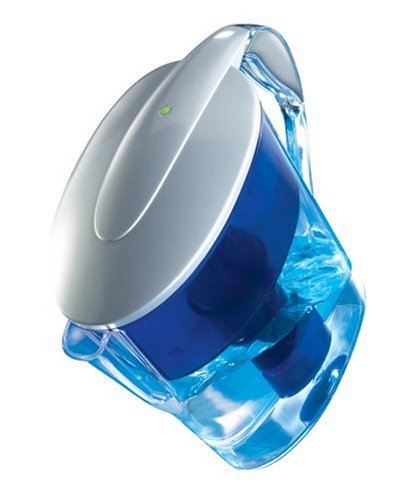 The LED may not work: This model is based on a LED light that notifies you when the filter needs to be changed. Some customers complain that the LED did not work with their device.
Not effective with limescale: The ion exchange filter used to soften the water could be better. Although water is noticeably softer when filtered, it still leaves limescale deposits. This is no use to you if you suffer from limescale.
Why It Might NOT Be WORTH it?
Its filters have a low capacity. For instance, the 7-cup pitcher only has a 40 gallon capacity.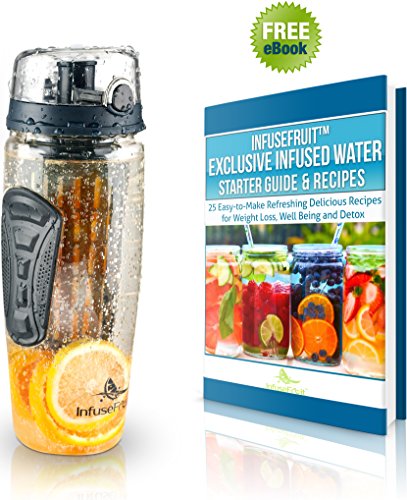 This is not the biggest filter capacity so may mean that you need to change filters more often than other models. This is not ideal for some people, even if the filter change does not take long.
When your filter only has a 40 gallon capacity this means more cartridge filter changes. This can mean necessary filter replacements every 4 to 6 weeks. Of course this depends on your water usage.
This is on top of the previously mention issues of it being slow to filter, LED light issues and might not effectively deal with limescale.
AquaTru Converts CocaCola Into Clean Drinking Water
Is Pur Water Filter Pitcher WORTH It?
Maybe.
In comparison to Brita, the Pur water filter pitcher wins hands down.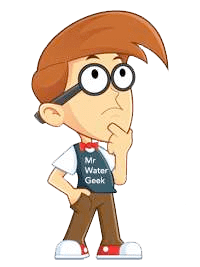 And yes, this is one of the best pitchers with water filters on the market today because it deals with tough contaminants like mercury.
However, if you have serious water pollution concerns there are much better alternatives on the market.
For instance, there is the Aquasana machine for clean water. The Aquasana Clean Water Machine has a longer filter capacity so better value for money.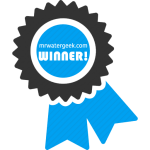 This is a much larger generous capacity as it's a 16-cup dispenser. It delivers filtered water at the touch of a button.
The thin decanter with 8 cups fits easily into the door of your refrigerator.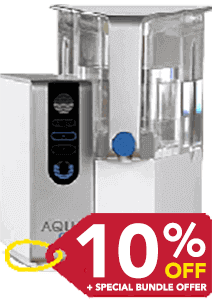 It's filter is based on activated carbon. This gives it the capacity to reduce everything from pesticides, pharmaceutical products, VOCs (Volatile Organic Compounds), herbicides and MTBE (Methyl tertiary butyl ether).
It then also filters the water through a carbon catalyst to remove chlorine and chloroamines.
The absolute mechanical filter is also capable of filtrating through submicrons. This is effective against cysts that can sometimes be resistant to asbestos, chlorine, giardia and cryptosporidium.


Finally there is an additional layer of heavy metal ion exchange that filters such as mercury and lead.
AquaTru Converts Milk, CocaCola and Coke Into Fresh Drinking Water [Video]
AquaTru Water Filter

Berkey Water Filter

- Arsenic: Approx 90% (unspecified).
- Fluoride by 91.8% (WITHOUT extra filters).
- Lead 97.5%
- Benzene 99.9%
- Chlorine 96.6%
- Cysts 99.99%
- Arsenic by 99.9% (special filters required).
- Fluoride by 99.9% (special filters required).
- Lead 97.5%
- Benzene 99.8%
Available in 1-size only.
Available in various sizes.
Plastic materials.
Metal & plastic materials.
Number of filters: 3
Number of filters: 2 - 4
Filter methods: Mechanical, Reverse Osmosis & Activated Carbon filters.
Filter methods: Black microporous-filters & white fluoride Filters
4-stage filter process.
2-stage filter process.
Holds a maximum water capacity of 3-quarts.
2.25 Gallons
45.7 x 45.7 x 38.1 cm
19" High x 8.5" Diameter
System: 1 year limited warranty.
Filters: 2 years; System: 1 year.
Full Performance Data Sheet (AquaTru).
Berkey Contaminants List
NSF/ANSI test results
SPECIAL OFFER?
Yes, use code MRWATERGEEK

SPECIAL OFFER?
Yes, Big Berkey bundle sale