Article Last Updated: November 2021
How Often Do The Filters In My Water Filter Pitcher Need To Be Replaced?
The sad part about replacing water filters is that different sizes and models need different replacements. Wouldn't life be easier if every water filter replacement came in a standardized form?
Sadly, this is not the case.
This means that knowing when to replace the filter is not as easy as sticking to an exact formula.
How Long Do Water Filters Last?
If you are looking for a rule of thumb then the average lifespan of a water filter replacement is around 2 months.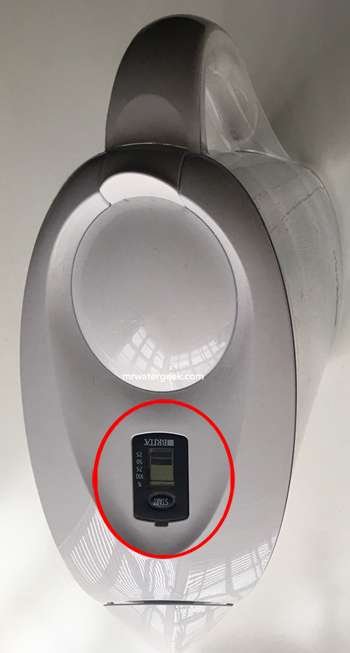 This is equal to around 40 gallons of filtered water. You maybe able to go slightly longer than this as all water filter lifespans are slightly over-estimated.
But remember that if you do try to stretch its usage it might lose its ability to maintain good quality filtration.
Therefore to enjoy the full benefits of your water filter, always replace with within the specified time.
The optimum lifespan of your water filter replacement will always be stated by the device, the manufacturer, its website or all three.
Many devices even have an electronic indicator that let's you know when the filter needs changing.

For instance, Brita filter jugs (one of my personal favourites) has a Brita filter gauge that tells you when time is up.
If knowing the right time for replacement is important to you then make sure you always buy a water filter jug that is equipped with an electronic monitor like the Brita filter indicator.
A monitor like this will help you keep track of the filter's lifespan while also eliminating any guesswork for you.


How Long Can An Unopened Water Filter Last?
If your filter has not been used and is still in its original packaging then it is unlikely to ever expire.
If you are uncertain then check the packaging for an expiry date. Alternatively call the manufacturer to find out.
If the filter is in its original packaging then chances are that you can keep it for many years and it will still give you the highest quality water filtration.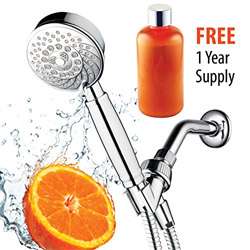 That's not all.
To make sure the filter will still provide you with clean drinking water for many years always keep it in its original water tight sealed packaging.
Store unused filters in a dry place that has a cool level of temperature. In short, to make sure that your filter has not been compromised in any way you must store it in the right way.


Are There Water Filter Instructions On How To Clean It?
Any decent modern water filter pitcher worth its salt will also be very low maintenance.
Washing should consist of no more than mild soapy warm water under the sink and a soft sponge.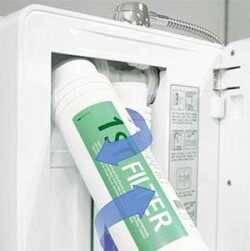 I would discourage you from putting your water filter pitcher in the dishwasher.
Here's the deal.
The dishwasher might cause scratches to your pitcher and might affect the electronic monitor if your device has one.
However, if you are in any way uncertain then read the manual that comes with your water filter pitcher. If the manual is not available or unclear then call the manufacturer.
But since water filter pitchers are not supposed to contain anything other than clean filtered water, they shouldn't need to be cleaned too often.
–> Also read: How To Clean Water Bottles To Keep Them Mould Free <–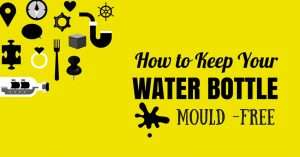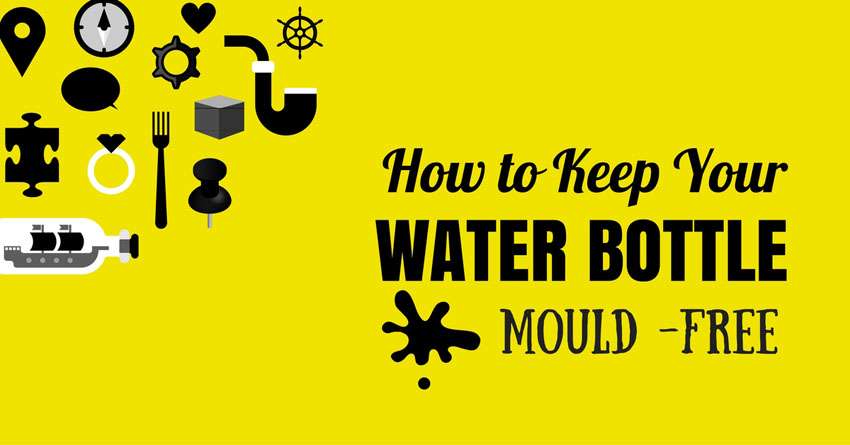 Where To Buy Water Filter?
There are many retailers that sell very good water filter pitchers at reasonable prices. Perhaps the most convenient place is Amazon since they have very competitive prices and customer reviews.
Amazon also has the largest amount of options when it comes to pitchers. Many items come with free shipping.
Finally, if you are not happy with your water pitcher, Amazon gives free returns too.


Water Filter Replacement: Clean It Or Throw It Away?
Throw it away!
Water filter replacement cartridges are designed to filter a certain capacity of water. Once they have served and fulfilled their useful lifespan, it's time to get rid and buy a new one.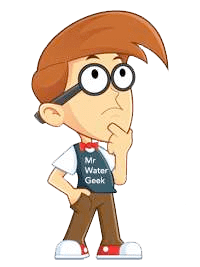 Simply cleaning it does not re-store it's ability to work as a filter.
And although it might look clean to the naked eye, all of the filter materials (e.g. activated charcoal) inside are totally depleted.
This means that it will not work as well as it should and may even cause harm to your health by transferring harmful bacteria into your water.

Also remember that water filters with natural organic compounds like coconut shell filters or carbon filters (used in most filter jugs like Brita). May start to harbour bacteria if kept for a very long period of time and stored in correctly.
The bottom line is to always read and follow the manufacturer's instructions to ensure you get the safest and most effect use of your water filter cartridge.
AquaTru Water Filter

Berkey Water Filter

- Arsenic: Approx 90% (unspecified).
- Fluoride by 91.8% (WITHOUT extra filters).
- Lead 97.5%
- Benzene 99.9%
- Chlorine 96.6%
- Cysts 99.99%
- Arsenic by 99.9% (special filters required).
- Fluoride by 99.9% (special filters required).
- Lead 97.5%
- Benzene 99.8%
Available in 1-size only.
Available in various sizes.
Plastic materials.
Metal & plastic materials.
Number of filters: 3
Number of filters: 2 - 4
Filter methods: Mechanical, Reverse Osmosis & Activated Carbon filters.
Filter methods: Black microporous-filters & white fluoride Filters
4-stage filter process.
2-stage filter process.
Holds a maximum water capacity of 3-quarts.
2.25 Gallons
45.7 x 45.7 x 38.1 cm
19" High x 8.5" Diameter
System: 1 year limited warranty.
Filters: 2 years; System: 1 year.
Full Performance Data Sheet (AquaTru).
Berkey Contaminants List
NSF/ANSI test results
SPECIAL OFFER?
Yes, use code MRWATERGEEK

SPECIAL OFFER?
Yes, Big Berkey bundle sale