Article Last Updated: March 2021
Getting the best bottleless water dispenser is not as easy as you might think. There are so many things to consider and so many types to choose from.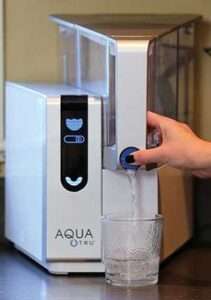 One good thing that you need to remember is that it's bottleless. This means you don't need to worry about getting a delivery service (or self-pick-up) from water companies that sell large bottles.
There is even more convenience to be had if you get the best bottleless water dispenser that also provides hot/cold water. This type of water cooler will filter and purify your drinking water while providing it to you in any temperature you want.
This article will review the best bottleless water dispenser as well as some of the cheapest and most value for money models available on the market today.
Best Water Dispenser Review (Cheapest)
Cheap Water Dispenser
Home-x 5 Gallon Water Bottle Dispenser Stand – Water Cooler Stand (Average Price $20-$40)
The Home-x 5 gallon is by far one off the cheapest water dispensers available today. It allows you to own a water bottle dispenser for between 20-40 bucks.
**You have to buy a separate 5 gallon water bottle and that is it you're good to go. It is easy to use straight out of the box.
It simply puts your 5 gallon bottle off the ground and is tall enough to accommodate cups, glasses and small water bottles.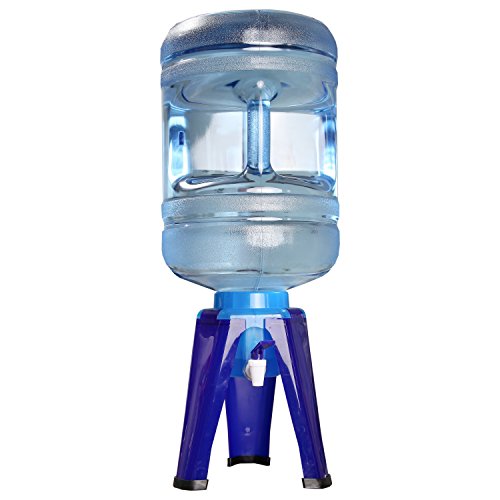 Pros
Small and portable, which means you can take it with you for a picnic, camping and put it in the garden during parties etc.
Easy to assemble straight out of the box. Just press the 3 legs in place and then simply insert the cradle holder. This holder will be able to support a 5 gallon bottle. That's it, it's ready to use.
It is made from polypropylene plastic and is BPA free.
Easy to collapse and put away. it also includes a drawstring pouch that you can use to store it away.
Cons
It is NOT a water dispenser as such but a glorified dispenser stand.
Very low off the ground (measures 11″H x 9″), which means you might have to bend down quite low to get your water.
Please note that the Home-x 5 gallon water bottle dispenser does not include a specialised bottle neck adapter (which is known as part K). This adapter let's this dispenser accommodate smaller 1-2 gallon water bottles.

Best Rated CHEAP Water Dispenser
Igloo Water Dispenser / Cooler Black
This is one of the cheapest actual water dispensers available on the market. The Igloo brand is known for producing very affordable water dispensers. This one also produces hot and cold water and can take a gallon of water that is either 3 or 5 gallons in weight.


Pros
It is free standing, which makes it perfect for your kitchen or even living room area.
This Igloo brand of water dispenser produces hot and cold wate: 500W heating power and 80W cooling power
Small and portable measuring only 38 inches.
It can hold a standard 3 or 5 water gallon bottle.
Nice sleek design that can fit with almost any kitchen design.
Cons
The customer reviews are not so great. People report issues like strange smells, leaks and units only lasting 5 months. It might be worth paying a little extra and getting a bottleless water dispenser with great customer reviews like the Brio Water Cooler.

Bottleless Water Cooler Reviews
Brio Water Coolers Bottleless and Magic Mountain Water Products
This bottleless water cooler is my favourite. It has everything you could ever want from a bottleless water cooler. It has a 6 stage filter that includes reverse osmosis, which is one of the best forms of water filtration. A form of filtration so powerful, it can remove fluoride!
It's super easy to clean, maintain. For instance, it has a removable drip tray that is safe for the dishwasher.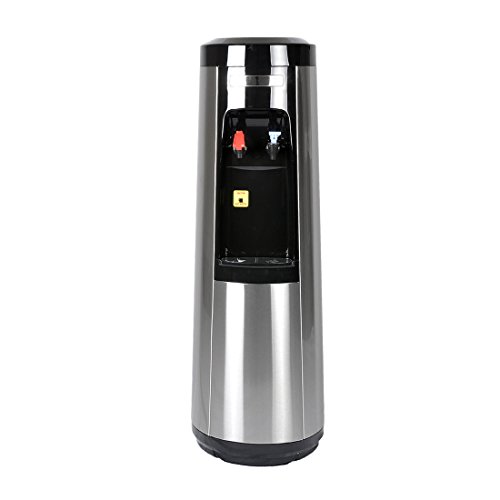 Here are some more specific pros and cons of the Brio bottleless and magic mountain water dispenser if you're considering buying this product:
Cons
It is more expensive than the other models reviewed in this article.
Pros
Made from durable materials like stainless steel.
Comes with a 10 year warranty, which is the longest in the industry.
Made in the USA.
Has 6 stages of reverse osmosis filtration that can filter around 75 GPD (gallon per day). The 6 stages include a 5-micron sediment filter, coconut carbon GAC, carbon block filter.
All this filtration and treatment leaves you with alkaline water.
Comes with ¼ quick connect fittings, universal installation kit.
It provides you with both hot and cold water.
You don't need to worry about continuously buying large gallon water bottles because it is bottleless. This means no more running to the store in the pouring rain to buy bottle water.
Brio bottles dispenser comes with an adjustable cold water thermostat. This is with a simple to use on off button which works on both cold and hot features.
The mechanical reverse osmosis filtration system filters your water and even stores it. This means you get filtered water on tap as it will even store water for you in case of a power outage.
It's basic measurement dimensions: 20.0″ High x 10.5″ Wide x 18.0″ Deep (this is the same size for all colors).

Best Water Cooler
The Bottleless Water Dispenser – Hot, and Cold Free-Standing Water Cooler in Black
This bottleless water dispenser is ideal if you're looking for a water cooler that offers two temperatures; hot and cold.


You don't need to worry about constantly buying gallon bottles because this dispenser filters any type of water you put into it.
Cons
The flow rate can be slightly slow so when you open the faucet the water doesn't come out very fast.
Pros
Easy to maintain and cleanup as it has a drain collection tank that will catch any water that overflows from the dispenser.
This water dispenser has a multi stage in built filtration system, which includes reverse osmosis. Reverse osmosis is one of the best and most reliable forms of water filtration – it is even capable of removing fluoride.
Enjoy the convenience of not having to worry about constantly buying water bottle gallons since it is a bottleless dispenser.
It has a large dispensing gap that is flarge enough for dispensing for water bottles.
Also includes a large capacity stainless steel tanks that store water.
Equipped with safety features like a hot water lock that stops children from accidentally burning themselves.
It has an invisible cup holder that is discretely designed to fit cone cups and flat bottoms.
This cooler needs very little to no maintenance. For instance, it has a drain collection tank to catch overflow from the faucet.
Provides you with hot and cold water.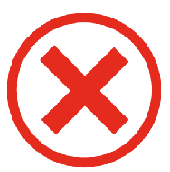 Bottleless Water Dispenser: 5 Common Problems Fixed
1. Leaking Water Cooler
Problem:
This is by far one of the most common problems that people have with their bottleless water dispenser.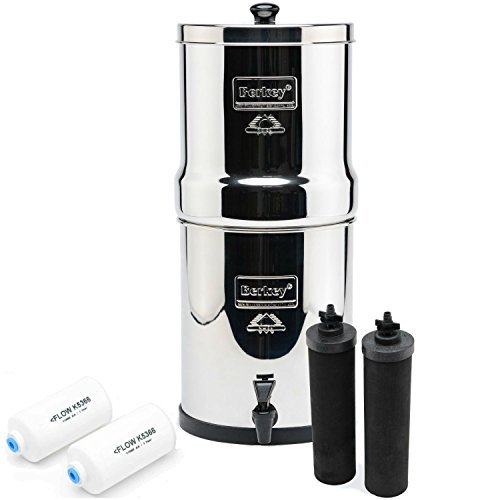 However, the first thing you should do is check that what you think is a leak isn't in fact an overflow of water from the drip tray. This is a very forgivable mistake because even the trained eye can sometimes confuse the two.
So a quick way to avoid the common confusion is to regularly empty the overflow unit. This will avoid it spilling over and appearing like a genuine leak.
If it's really leaking then here are some very easy ways to fix this problem.
Solution:
Check the back valve (looks like a tap) to see if its shut properly. This valve not being properly closed is a common cause of a leak.
Another way to fix a leak is to check if there is a small little silver screw-type feature. This is something that you can use to drain the water dispenser of all water. The screw is designed to drain water before you transport the dispenser. Therefore this needs to be exceptionally well-sealed to make sure no water escapes.
2. Water Cooler Is Not Chilling My Water
Problem: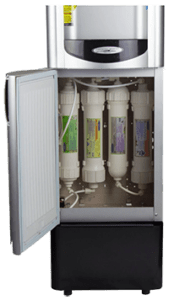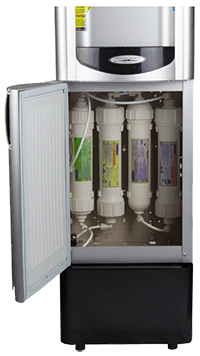 There is nothing worse than not being able to get cold water from your favourite water dispenser on a scorching hot summer day. Only to have lukewarm or room temperature water dispensed from what should be the "cold" tap?
If your dispenser is serving lukewarm temperature, when it should be giving you very chilled ice cold water, try the solutions below.
Solution:
To fix this problem, turn off the dispenser. Leave it off for a few minutes and then re-start.
To check if it works look inside your water cooler and find the two storage tanks. One tank is for heating the water while the other is for chilling. These 2 tanks are responsible for the temperature of the water that comes out in each tap. You can check it periodically to see if the temperature is working.
3. The Water Cooler Is Not Heating My Water
Problem:
Your water dispenser is not producing hot water. It may dispense warm or lukewarm water when it should be providing you with piping hot water good enough for making tea, coffee or soup.
Solution:
First thing's first, have you checked if your hot water feature is enabled on the dispenser? This might seem obvious but this is one of the most common causes of hot water not working.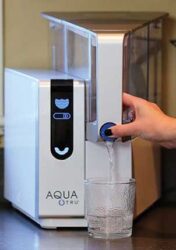 To check if the hot feature is enabled, look for the small switch that has "hot water" written on or underneath it.
Then simply make sure the switch is flipped "ON". You should also remember that both the hot and cold tank might need sometime to create the temperature.
Hot water will take some time to heat and the cold water might take some time to chill once the machine is turned on.
4. My Plumbed-In Water Cooler Isn't Dispensing Water
Problem:
This is the nightmare situation that your cooler literally stops working. Of course at this point you have already switched it off and on – yet it's still not working. No water is coming out at all.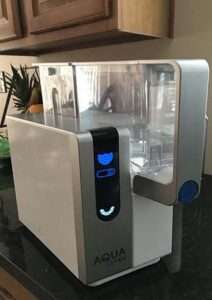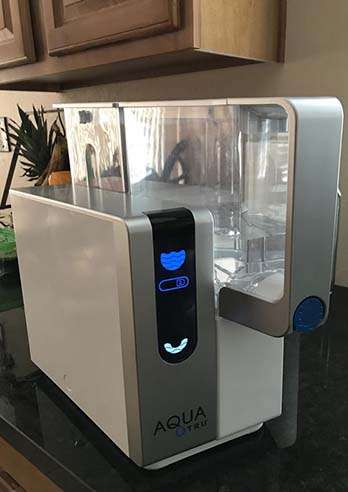 Solution:
Is there water inside it to begin with? The most common culprit is that the dispenser is empty.
If it's not empty, then are the lights coming on? No? Then chances are the machine is completely broken and needs to be fixed by a plumber.
Check your warranty to see if the water company will fix it for you or you can recycle them and get a new machine.
If the bottleless water dispenser is plumbed into your water pipes it might still produce water due to sheer mechanics. However, if it works based on electricity yet doesn't power up, then it simply won't dispense the water.
5. My Water Tastes Bad
Problem:
Are you using an Aquazania bottled-water dispenser system and suddenly experiencing strange tasting water?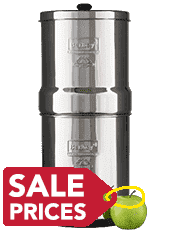 Don't worry because this particular unit has a trusted sterilisation process along with 9-step filtration. The main culprit of the bad taste is down to dirty taps or the dispensing faucet.
And this is almost always the culprit of bad smelling and bad tasting water especially a dispenser that has a filter. Note that dirty uncleaned taps or cooler machines can contaminate the water.
Solution:
Regularly clean the water dispenser.
Use a simple cloth with warm soapy water to clean the tap, latch and the unit as a whole.
Try to avoid harsh chemicals and if you do rinse through thoroughly.

The Best Bottleless Water Dispenser? My Top Pick
Of course it is impossible that any product, no matter how good can be flawless.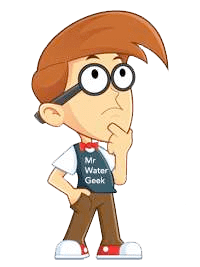 However, the bottleless water dispenser comes close because it resolves many of the problems with traditional water dispensers.
For instance, one of the biggest issues with traditional dispensers is the need to continuously buy and replace the water gallons.
However, this is not an issue for bottleless dispensers.


The fact that there is no need for additional water bottles also means there is very little to no maintenance and the chances of one "acting up" are minimal.
My recommended top pick for a bottleless dispenser provides you with a 10 year warranty.
Bottleless Water Cooler and Magic Mountain Water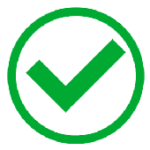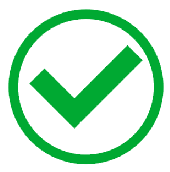 The bottleless is my favourite water cooler.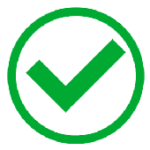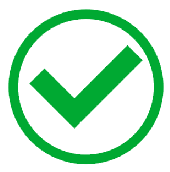 It has a multi-stage filtration system that uses reverse osmosis.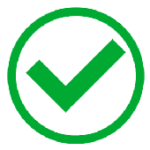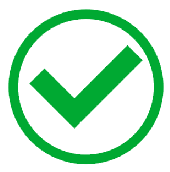 Brio provides both hot and cold water.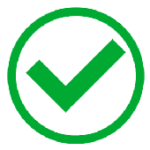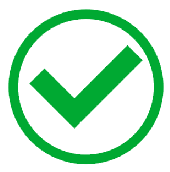 Easy to install straight out of the box with almost no need for maintenance.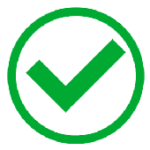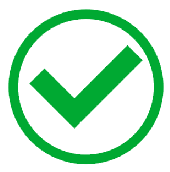 Excellent customer reviews.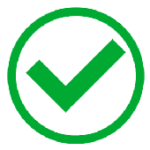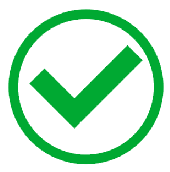 High efficiency sealed compressor cooling system.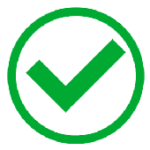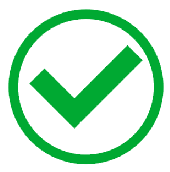 Weight: 45 lbs. / 20 kgs / 45 lbs.