Article Last Updated: June 2021
Having an in-built garbage disposal unit is an almost essential necessity for a any self-respecting modern day cook.
Having a garbage disposal unit saves a lot of of time, reduces mess and allows you to focus on the things you really want to: cooking.
All of this is done by pressing one button and that's it, your food waste is gone. This means you don't have to worry about clogging up your pipes and there is less mess in your kitchen.
However, it's important to note that garbage disposals come with their own pros and cons. One big benefit is that it reduces waste sent to the landfill. This is because the garbage is turned into sewage instead of going to the landfill.
This article will help you decide if a garbage disposal system is right for you and which one is the best for your needs.
However, a bigger perhaps unknown benefit is they can help maintain the value of your property and this article will help explain why I say this.
Which Is The Best Garbage Disposal Method For You?
Garbage disposals are not sophisticated machines like a space rocket. It does not take thousands of engineers or hundreds of man hours to produce.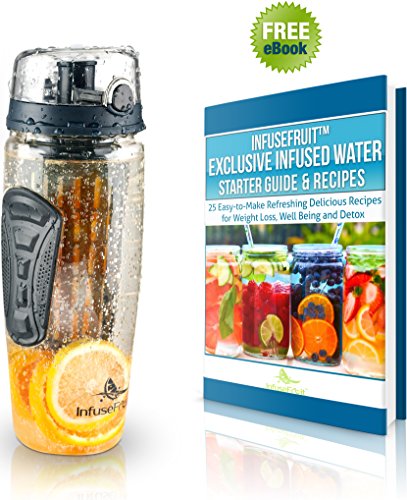 Garbage disposal units are pretty simple machines that operate on very simple mechanics.
They simply grind and blend your waste so it doesn't block your pipes.
However, there are different types of garbage disposal systems that work in slightly different ways. 1) Batch feed 2) continuos feed.
Different Types of Garbage Disposal
There are a few things you need to consider before deciding which is the best garbage disposal for your home. The first and most important thing is which type is best for you. So let's take a closer look at the 2 main types i.e. continuous feed and batch feed.
Continuous Feed vs Batch Feed Garbage Disposal
Batch Feed: This type of garbage disposal allows you to "batch" feed your waste. This means you feed it with your waste and need to wait for it to process before using it again.
Each batch feed unit will typically have a child safety feature so that children don't accidentally hurt themselves.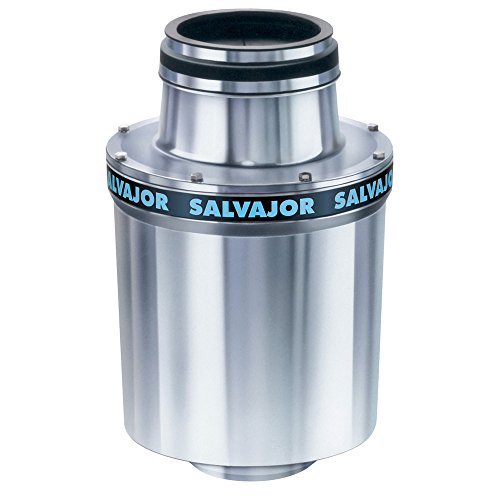 Continuous Feed: As the name suggests, you can continuously feed the garbage disposal while it's working.
This is a huge time saver especially as you don't have to repeatedly reactivate and reload the disposal as is the case with the batch feed model. The vast majority of modern garbage disposal systems are continuos feed.
This is because batch disposals are not as convenient and easy to use as the continuous feed type.
This is by far the most popular type of garbage disposal as it's both easy to use and convenient.
Batch Feed
Continuous Feed
It is not a popular choice as few than 20% of purchased garbage disposals bought are batch feed.
A lot more popular because it's easier to use and more convenient.
They are not as easy to use as the continuous model because you need to keep waiting for it to finish processing the previous batch.
Extremely easy to use, all you need to do is simply flip the switch and feed your waste into it. You don't need to stop feeding it until all your food waste is processed.
This is a much better system if you need to feed a lot of waste in a short amount of time.
It's main disadvantage is it's not as easy or fast at processing the food waste.
It's major advantage is it's much easier to use than batch feed garbage disposal and it's easier to maintain.
The fact that it is always stopping can be a good thing if you have children and infants in the house.


This is because one of its major advantages is that it's not easy for children to accidentally activate.
The biggest disadvantage is children who accidentally drop toys etc. It is not uncommon for young kids to get things (like toys) stuck in it and then try to put their hands into the disposer to get things out. Unlike the batch feed system, the continuous system won't stop, which is a pretty horrifying thought.

If this is a concern for you then always look for a continuous feed garbage disposal with child safety lock features (I mention this in my best garbage disposal review below). Also note that some brands have a separate power cord, which means you can turn it off whenever you finish using it for extra safety.
How to Choose The Best Garbage Disposal For Your Kitchen?
Do you know that garbage disposal units have been in existence since 1927? Sadly, choosing one today is not as easy as playing the eenie-meenie-minie-moe game but instead it takes a lot of careful consideration.
Will it fit your current sink? How noisy is it? Does it need a lot of on-going maintenance? How finely does it grind food waste?
Below are the most important issues that you need to consider before you can find the best garbage disposal unit for your kitchen and home.
Which type of garbage disposable system is it?
As has previously been mentioned, There are 2 type of disposal systems which are batch and continuous models. I can't think of too many cases where a batch system is better for homeowners.
This is because the continuos garbage disposal is more convenient, fast and easier to use.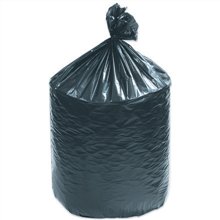 How much volume can it handle?
Is your kitchen a busy one? Do you have a large family or lots of people cooking and using the kitchen? If so you probably need a heavy duty disposal system like this one.
Failing to get the right garbage disposal unit that can handle your capacity means more wear and tear. Grinding components that are frequently in heavy use will degrade a lot faster and eventually become unusable.
What is your budget?
Like with most things, you get what you pay for when it comes to buying the best garbage disposal unit for your home. The prices vary from $80 to over $800 for high end commercial grade machines.
However, you really shouldn't let the price of a garbage disposal determine which one you buy. It is more important to get the right one that meets your needs and level of use.
Buying a very cheap garbage disposal that can't cope with your demands and running it hard only means you'll have to replace it sooner.
How Many Grind Stages?
Why? Because a garbage disposal that has lots of stages is able to make your waste finer. This means it is easier for your septic tank or sewage system to process.
Some of the more expensive models are able to grind your food waste so thin that it will be like water. You should always seek to buy a garbage disposal unit that has as many grind stages as your financial budget will allow.
How Noisy Is It?
Yes, this is an issue for some people and rightly so. Some disposal units can be very noisy and this can be very annoying. I usually address this issue in my reviews looking at the best garbage disposal units (below).
However, one very quick way to be sure is to search for a video of your favourite model and watch it in action. If it appears too loud in the video then you know it's not right for you.
Size? Will it fit?
Thankfully this is not too much of an issue as almost all garbage disposal machines are created to fit standard size kitchen sinks. However, if you have an unusually sized sink then you should double check the dimensions before you buy.
Benefits Of Finding The Best Garbage Disposal
Here are some quick fire set of immediate benefits of finding and getting the best garbage disposal unit for your home and kitchen. Buying the best garbage disposal, one that is durable, built to last and good quality will give you a number of benefits including: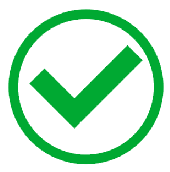 Easy to install and will almost need no maintenance over the long term (so long as you keep it clean).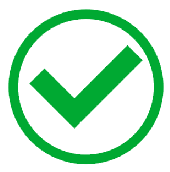 Quick and easy to use, simply press a button for it to work.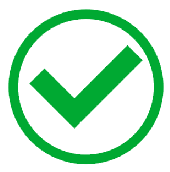 Prevents your kitchen pipes and plumbing from becoming clogged up with food waste – if used correctly.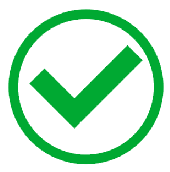 New models (like the one's reviewed in this article) have enhanced child safety features.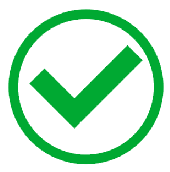 Improves the long term health of your septic tanks system. Septic units might seem like indestructible systems but they are not.
They are actually delicately balanced systems that can easily be thrown off balance with very little pressure. Using a good quality garbage disposal unit means that nothing will go into your septic tank that it can't handle.
These are just some of the reasons why it's not a good idea to cut corners by picking up a cheap disposal unit.
This is because you will not enjoy a lot of the benefits if you own a budget model that will burn out quickly or not work properly.
Can Getting The Best Garbage Disposal Increase Property Value? 
Yes, it can. Let me explain why…
Using a poor quality garbage disposal unit will create a domino effect of problems with your septic system. If this happens, the value of your home will take a hit.
Why? Because a cranky septic system is something that will put off prospective home buyers.
The last thing any new homeowner wants is the responsibility and huge expense of trying to fix and replace a new septic system. And any homeowner willing to take on this expense will want a reduction in the asking price to compensate.
The actual price difference between getting a budget unit and the best garbage disposal is usually only a few couple of hundred dollars.
Although this might initially seem like a lot, it's nothing compared to the thousands of dollars in replacements, repairs and potential lost home equity down the line.
Top 3 Best Garbage Disposal Reviews
1) InSinkErator Cover Control Plus Evolution Review
InSinkErator Cover Control Plus Evolution Batch Feed Garbage Disposal, 3/4 HP Food Disposal Unit.
This is an all American multi grind garbage disposal unit made in the US. The InSinkErator is a very well established brand that consistently produces good quality garbage disposal systems.
This model can quickly and easily dissolve things like potato peels and celery. There are also cool features like magnetic activation and it is at least 60% quieter than standard disposers.
Here are some of the best features and specifications:
It works on a "MultiGrind" mode meaning that it has two grind stages. This lets you quickly grind food waste that is usually difficult to dissolve e.g. fruit peels.
"SoundSeal Plus" technology means this garbage disposal unit is around at least 60% quieter than the amount of noise from standard disposers.
"Magnetic CoverStart Activation" is a feature that offers you that extra margin of assurance and child safety because it means the unit only runs when the cover is on.
Auto reverse grind system means it can grind both ways making a finer paste and easier for your plumbing to dissolve.
It has a hefty 3/4 horsepower induction motor that gives you more horsepower than almost any other standard disposer in a similar price category.
Very speedy action as it quickly pulverizes virtually any food waste you throw in its path.
Built with durable materials like stainless steel grind components and grind chamber, which means it will last longer.
Generic given dimensions (which includes overall height) 13.33" H x 10" W
Made in US.


2) Waste King 1000 Review
Waste King 1000-3 1 HP Commercial Food Waste Disposer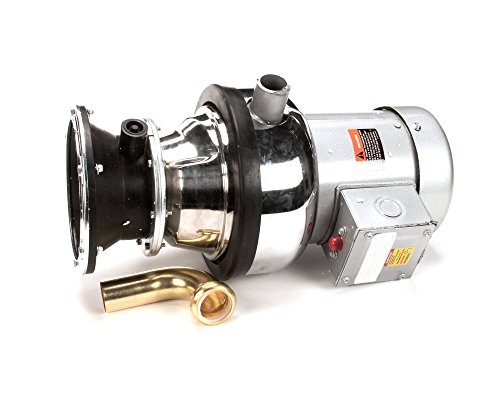 The other garbage disposal units in this review are very good but none of them compete with this model. It is good enough and fast enough for a commercial kitchen. This means that it can handle pretty much anything in a domestic kitchen.
If you want to buy something without even worrying if the specs will be suitable, this is the model for you.
The other garbage disposal units on this review list can work as well as the Waste King but every part of this disposal unit is far superior then the others.
For instance, instead of stainless steal, this disposer unit is made from cast metal meaning it will last for much longer. It also has a 12 month warranty for both parts and labor with permanently lubricated bearings.
All of this means it is built to last, low/no maintenance and capable of handling all your waste needs no matter how high your demand.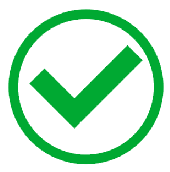 Easy and quick to install and doesn't need any batteries.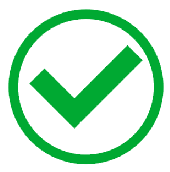 It's bearings are permanently lubricated, which means you don't have to worry about longterm and on-going maintenance.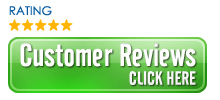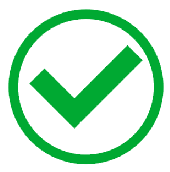 The Waste King comes with a very generous 12 month warranty on both parts and labor.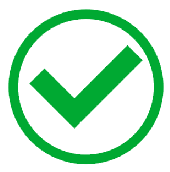 Strong durable and heavy duty. This disposal unit is made from high quality solid cast metal.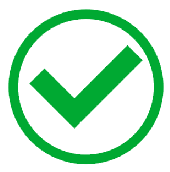 The item is very light weighing only 48.3 pounds.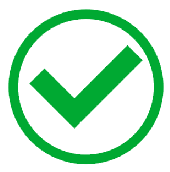 It will fit all standard kitchen fittings with product dimensions 9 x 9 x 19″ (in inches).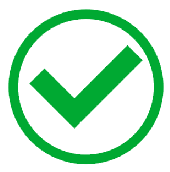 Operates in an unbelievable ultra fast 1725 RPM (rate per minute).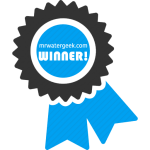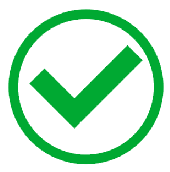 Comes with a dynamically balanced turntable, which means it operates very smoothly and also makes it quieter.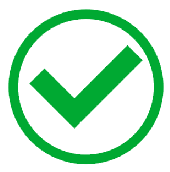 Has an advanced motor that is cooled by a fan.


3) InSinkErator PRO 1100XL CORD Pro Series 1.1 HP Food Waste Disposal
InSinkErator PRO1100XLCORD Pro Series 1.1 HP Food Waste Disposal with Evolution Series Technology, Powercord included.
The InSinkErator is a machine that grinds more but does this with less noise. It has 3 grind stages. Made in the USA and has a motor that is 500x times more than the standard disposer.
Like with other food waste disposal units in this brand it has great features. Features like SoundSeal so it operates quieter despite its 500x motor.
Here are some key benefits, specifications and features of this unit:
It comes with "SoundSeal" technology, which means it will deliver an ultra-quiet performance, especially when compared to cheaper standard garbage disposal units. The manufacturers claim that you can expect at least 40% less noise than the average disposer.
In addition to this, it also includes something called a "Quiet Collar Sink Baffle", which helps reduce the sound even more.
Works with a "MultiGrind" technology that delivers 3 stages of grind instead of the usual 1x stage in standard garbage disposals.
It doesn't get clogged up because of its unique "Jam-Sensor Circuit" feature.
In the unlikely event that it does get jammed then you can rely on its 500% motor torque that is designed to automatically grind up the toughest jams.
The InSinkErator 1.1 Horsepower Dura-Drive Induction Motor Gives you the most horsepower of any food waste disposer.

Made from high quality materials including its stainless steel grind components and grind chamber. This means it will last longer and is more durable for long term use.


Here is My Pick For The Best Garbage Disposal System…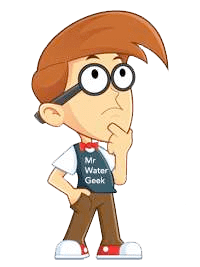 The kitchen garbage disposal units available today are vast improvements from the original inventions that have b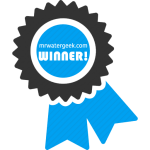 een around since the 1920's.
Getting a disposal unit today means you have access to an easier, faster and more efficient method of kitchen food and waste disposal.
This leads to cleaner kitchens, less clogging in your pipes and plumbing.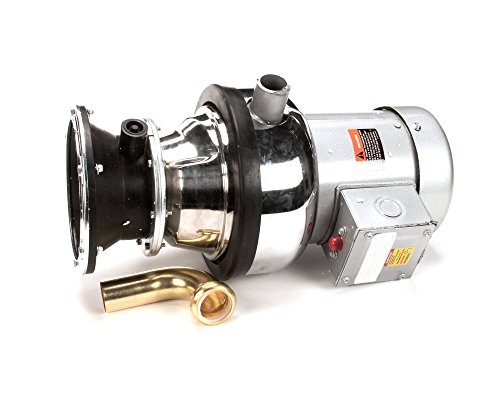 In my opinion, the best garbage disposal unit is the Waste King 1000-3.
It is commercial grade meaning that it can handle pretty much anything you throw at it.
The Waste King is made from top quality materials, is easy to install and maintain.