Article Last Updated: December 2022
This article includes the best water ionizer reviews with clear concise water ionizer comparison tables so that you can quickly see the best one for your needs.
People love alkaline water because its "pH positive".
This is in the sense that high acidity is linked to poor health and bad foods.
For example sugar, processed foods, grains and certain dairy products are all high in acid. Acidity is measured by a ph level of 0 – 6 (pH 7 is neutral).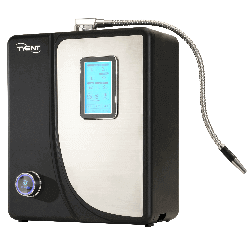 Foods high in acid:
Sugar.
Processed foods.
Grains.
Some dairy products.
However, alkaline foods are typically good for you and your health. Alkalinity means anything above a ph level of 8 (the highest pH level is 14).
High alkaline foods includes things like:
Root vegetables.
Nuts.
Ginger.
Green leafy vegetables.
Garlic.
Onions etc.
This leads to people wanting to get more alkaline products into their diet through alkaline water.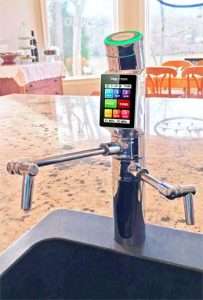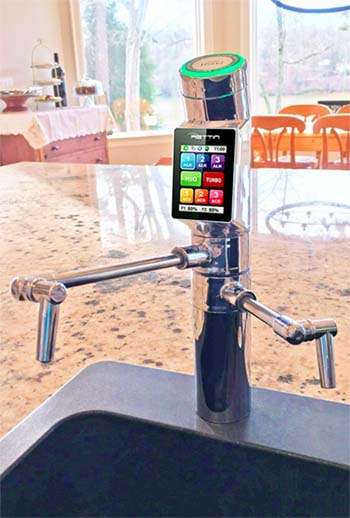 Research is also bearing out that there are numerous health benefits of drinking alkaline water.
However, constantly buying alkaline bottled water is both expensive and inconvenient.
So the best solution for most people is to get a water ionizer machine. These are sophisticated devices that not only filter your water but also turn your water alkaline.
The issue is that these machines are extremely expensive.
This article will provide you with 4 of the best water ionizer reviews to compare and contrast.
I will not waste your time going through unnecessary details like "water deionizer resin" but get straight to the information that you need to know.
By the end of this report, you will know whether or not it is worth the huge investment after reading my top water ionizer reviews.
Water Ionizer Expert Buying Guide
It is safe to say that water ionizers are complex devices. They have lots of features, components and moving parts.
However, it's a good idea to understand how all the parts come together so that you can make a better purchasing decision.
The following sections will explain all the key features that you need to understand. By the end of this quick "water ionizer buying guide section" you will be able to read the fancy spec list of any ionizer and know what it all means.
Built-in Water Filter
Most people buying a water ionizer get so caught up with the alkaline and pH aspects that they forget to consider the filters.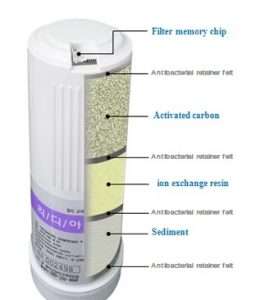 Not all ionizer filters are the same. Some might be better at treating certain contaminants than others. So it is always worth taking a little time to see what the filters can remove. If you really want to get the best results you should get a water test kit first.
Once you know what is contaminating your water then you can make sure the ionizer machine of your choice will filter it out.
For instance, some people are concerned about fluoride in their tap water. This means that they should probably get the ACE-13 or UCE-13 PLUS because they are both capable of removing fluoride.
The most expensive ionizers usually have powerful filters that treat a wide range of contaminates including lead, pharmaceuticals and bacteria.
pH Range
This is the key reason anyone pays thousands of dollars for a water ionizer machine.
The ability to turn any water into the pH value of your choice means you can have alkaline water at the touch of a button.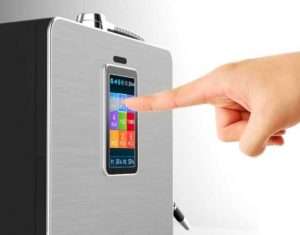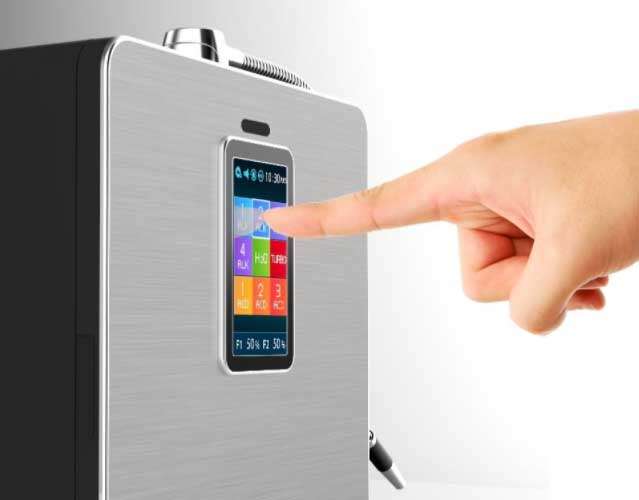 The ph range goes from 0-14.
A pH between 0-6 is acidic 7 is neutral and anything above 7 is alkaline.
The top water ionizer models will let you choose a specific pH number and specify the exact level of alkaline that you want. Even if this means that you want a slightly acidic level of pH.
Why would anyone want acidic water?
Well some people find that a slightly acidic pH is good for disinfecting or cleaning.
While a high ph level (alkaline water) is ideal for drinking, cooking or making tea.
Of course, you can play around with the settings and decide which level of alkaline is perfect for your needs, it's entirely up to you.


Number of Plates
The quality and quantity of the plates an ionizer machine has determines the quality of the ionized water that it produces.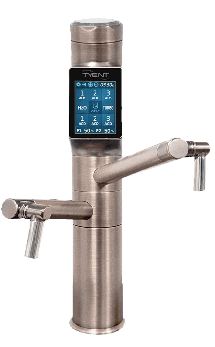 It is these plates that turn the water from acidic to alkaline.
This is why it is important to know the manufacturing jargon surrounding the quality of the plates.
For instance, Tyent boast about producing a machine that has 13 titanium plates dipped in platinum and this is why their machines come with a high price tag. Some might even call it a "Platinum Water Ionizer".
It is also the reason why these devices provide you with the highest acid to alkaline pH range on the market today.
As a rule of thumb, the more plates you can get the better.
This is because more plates equals more power. Any unit equipped with lots of plates can produce a wider range of pH with a better ORP.
ORP (Oxidation-Reduction Potential)
The ORP refers to a water ionizer's ability to oxidize. In theory, the lower the ORP value, the healthier the water.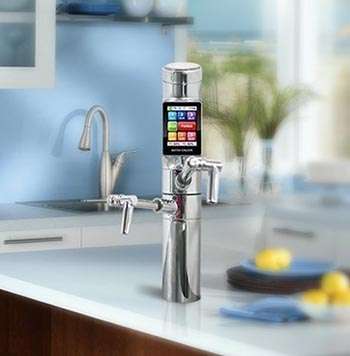 The "oxidation process" is the process that turns an apple brown. It is what makes rust appear and, to some extent, the same process takes place inside your body. By this I mean that oxidation is constantly causing damage. Damage to your DNA, proteins, cells etc.
This is why foods high in antioxidants are so popular.
Antioxidant rich foods help protect your body from the negative effects of free radicals.
Ionized water is full of antioxidants which is believed to restrict free radicals from attacking your body.
If none of this makes sense, then you only have to remember one thing: The lower the ORP value, the better.
Above Counter vs. Under Counter Water Ionizer?
This is a very important decision because there are serious implications with either choice.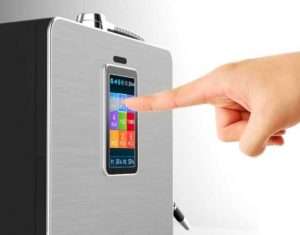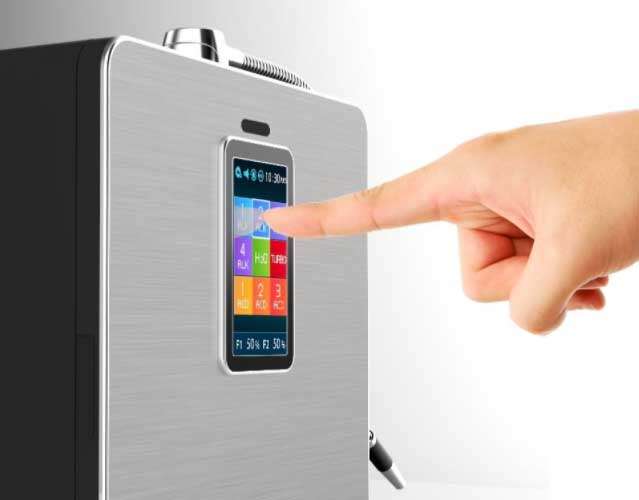 An above counter water ionizer means that you will need counter space especially near your sink.
However, an under counter machine means that you will need to be able to cut an extra faucet hole in your sink or countertop.
It will also mean that the installation process will be more involved. For instance, you will need to know how to switch your mains supply of water off and on.
Installation Process
It is a good idea to briefly consider the installation process before selecting and purchasing a water ionizer.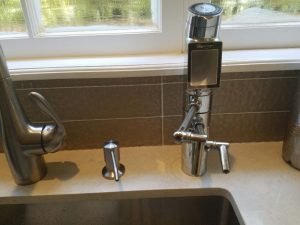 This will stop you from getting caught off guard when you get something that you don't have the space for or don't feel comfortable installing yourself.
However, the good news is that they are generally easy to install for anyone with a basic understanding of where their kitchen main supply is located etc.
Also, there are countless online videos that will walk you through the process.
If you really feel uncomfortable with plumbing or pipes, then you should opt for the counter top ionizer. This is by far the easiest to install.
Warranty
Buying a good quality water ionizer is a very big investment. Even the cheapest water ionizer machines will cost a couple hundred bucks.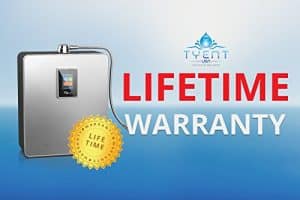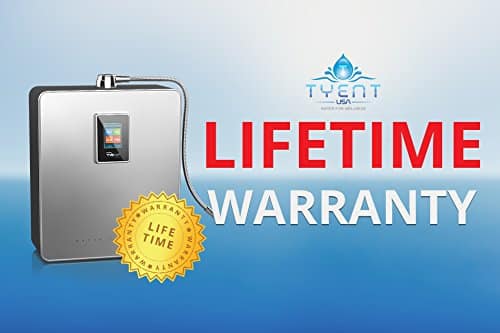 This is why you should always seek a machine that comes with a generous warranty.
A good warranty gives you peace of mind. It also helps you know that you are getting a good quality machine.
This is because only a water ionizer brand that has full confidence in their products would provide you with a "life time forever warranty."


Water Ionizer Comparison
13 Platinum-Coated Titanium Plates.
13 Platinum-Coated Titanium Plates.
1.7-12.5 pH
1.7-12.5 pH
Up to -1150 ORP
Up to -1150 ORP
Dual Ultra .01 micron filters that remove over 200 contaminants including drugs and heavy metals like lead.
2 Filter System: active-carbon with EM ceramics filter and UF membrane filter.
5kg
5.6kg
18 x 14.1 x 7.6" (inches).
Package dimensions.
Ionizer: 14in (W) x 5-3/8in (D) x 14in (H)
Dispenser: 11.5in (H) x 2in (D)
FOREVER No Hassle Lifetime Warranty.
FOREVER No Hassle Lifetime Warranty.
$$$$
$$$
Coupon Code:
WaterGeek
Coupon Code:
WaterGeek
Water Ionizer Reviews
The water ionizer reviews below provide you with more details to accompany the information in the table above.
I will review the best and most advanced alkaline water machines (aka ionizer water machines) that are available today.
1. Tyent ACE-13 Water Ionizer Review
The "13" in the "ACE-13" refers to the 13 solid/mesh hybrid medical-grade plates.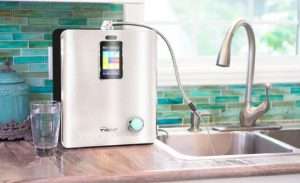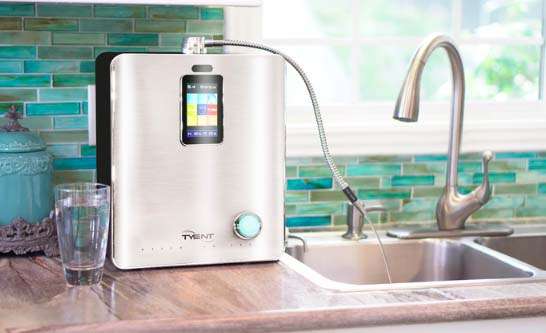 Most ionizer manufacturers have up to 10 or 11 plates but Tyent have 13. All 13 plates are dipped in platinum multiple times. This dramatically increases the surface area that is available for electrolysis.
It also means that its plates will never leak or break.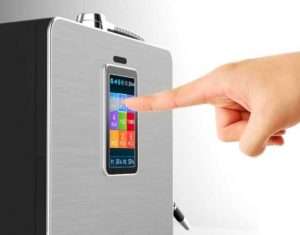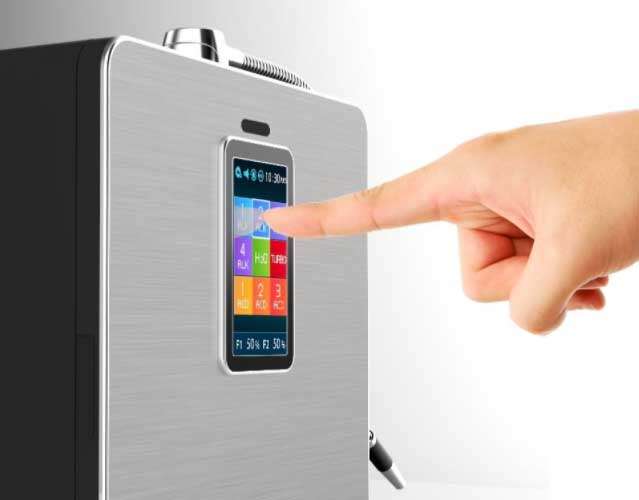 Tyent also provides the highest range of pH level of between 1.7-12. This means that you can be very picky about what type of water you want to drink.
The ACE-13 water ionizer is sleek and sits next to your tap faucet above the counter. Once connected to your faucet, it will not only turn your water alkaline but filter it too.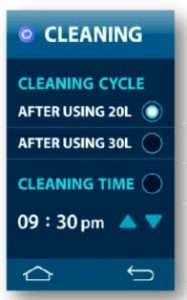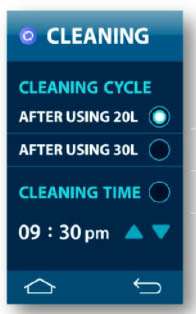 It comes with powerful filters that will purify your water without using chemicals.
PROS: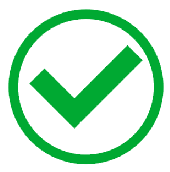 Easy to use touchscreen interface with voice prompts.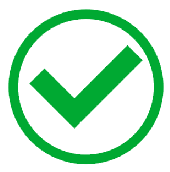 You can select from 3 alkaline, 3 acid and a turbo mode. If you prefer to use neutral water then you can bypass the pH settings altogether.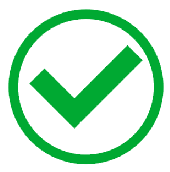 Comes with 13 plates dipped in platinum – the highest number of any device.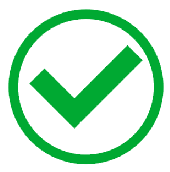 It has powerful filters that treat your water without chemicals. They are powerful enough to filter out heavy metals like lead.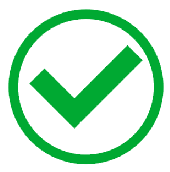 Self cleaning.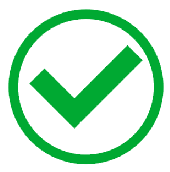 Comes with a flood preventing sensor.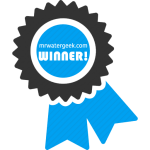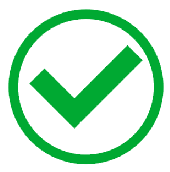 Has a molecular hydrogen boost technology, this effectively gives you hydrogen water.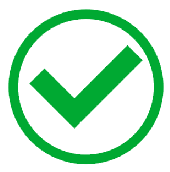 It also has a "hands-free flow sensor". This means you can operate this machine by motion i.e. you can start/stop it by waving your hand.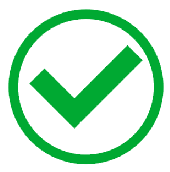 Buying direct from the manufacturer gives you a 100% lifetime warranty.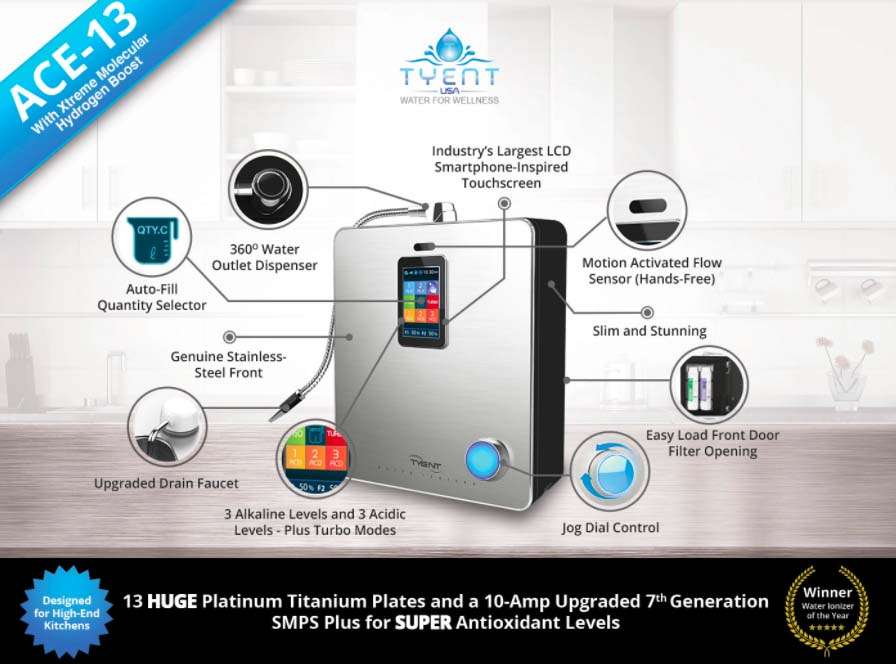 CONS: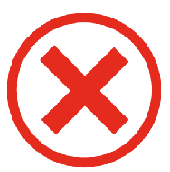 It is at the more expensive end of water ionizers.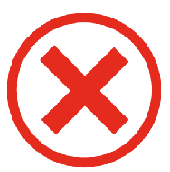 The generous lifetime warranty is not valid outside the USA.
WARRANTY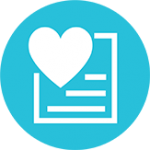 Tyent provide you with a simple straight forward life time forever warranty on everything. It is presented as "hassle-free" no questions asked.
This is by far the most generous offer on warranty that any company can offer.
SPECIAL OFFER
Several additional FREE Gifts + Upgrades + Free US Shipping.
Use Promo Code:

WaterGeek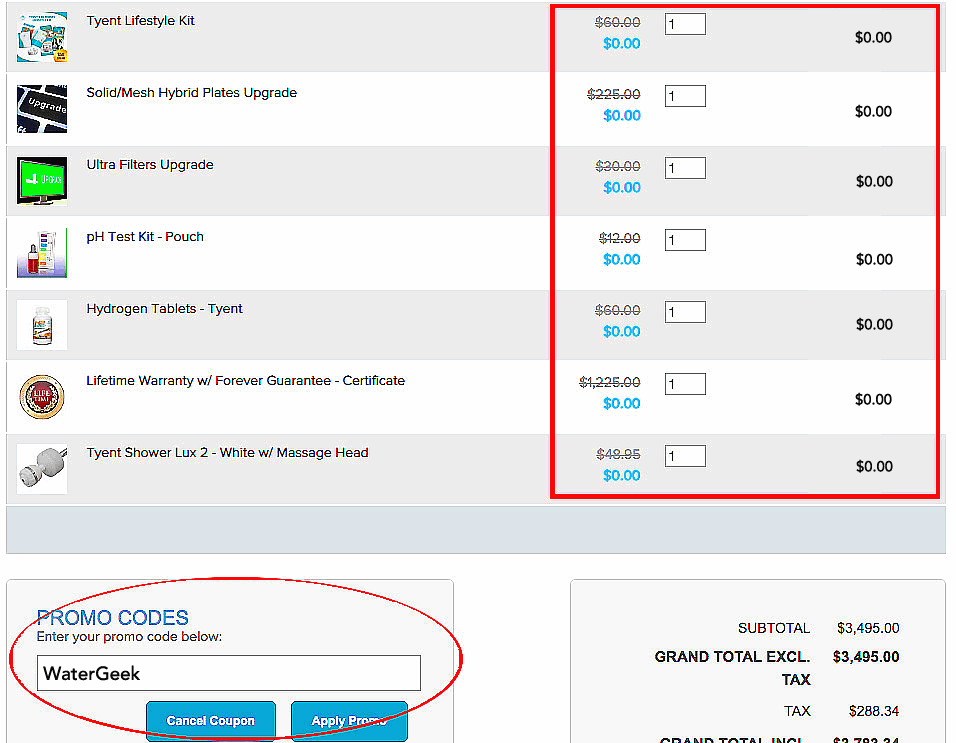 2. Tyent UCE-13 Under Counter Water Ionizer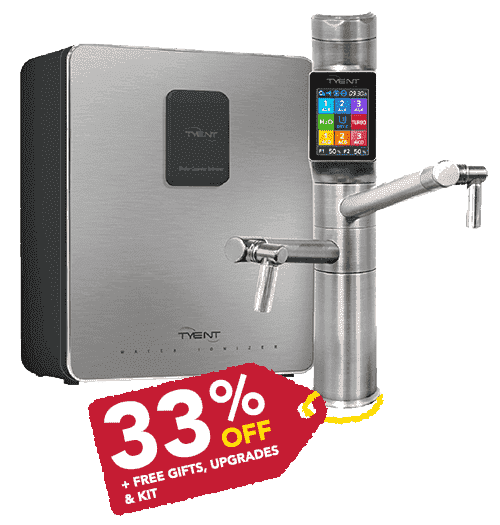 Like the ACE-13, this UCE (under counter) model comes with the large pH water range from 1.7 to 12.5. You can choose from 9 different pH settings. This includes four alkaline settings, four acidic settings and a neutral pH setting.
Its design is suitable for any high end kitchen and has extremely high spec. Not just the interface, features and but the filters as well.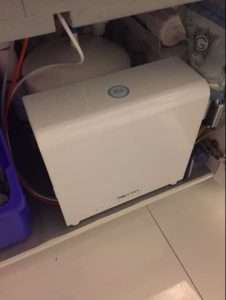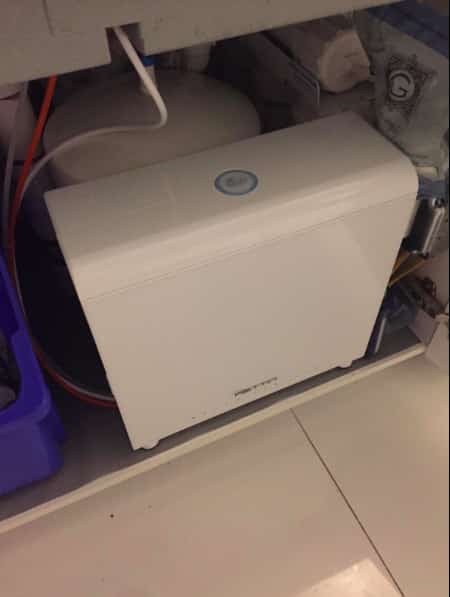 The UCE-13 comes with ultra dual filters that filter down to the level of .01 micron.
This is very high and capable of removing 99.9% of many contaminants. It's made with FDA approved plastics.
PROS: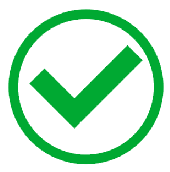 Space saving because the larger unit goes underneath your kitchen sink and then you're left with a smartphone like faucet.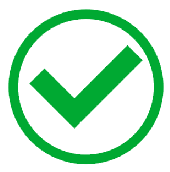 Flood prevention sensor.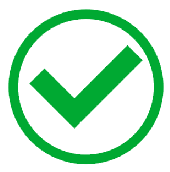 Automatic self-cleaning.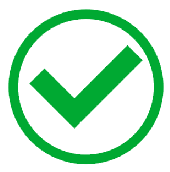 Negative ORP levels up to -1150.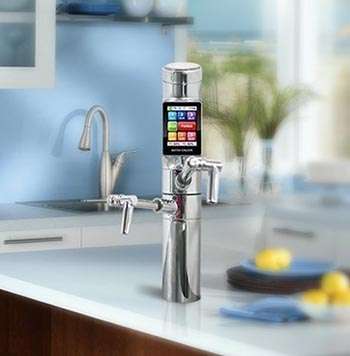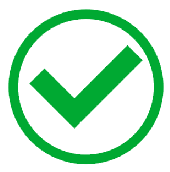 BPA, chemical and lead free with FDA approved plastics.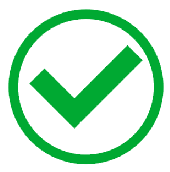 Has the standard three alkaline, three acidic, 1 turbo (for both acidic and alkaline settings) one neutral. However, this is also fully adjustable and comes with 99 presets for each level.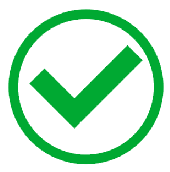 13 solid/mesh hybrid medical grade titanium plates strengthened by being dipped in platinum multiple times.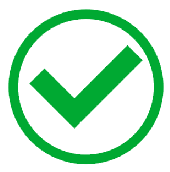 Comes with a display that tells you when your filters need replacing.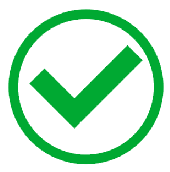 Relatively easy to install without any previous plumbing experience.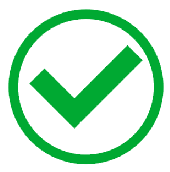 Tyent has an A+ rating from the BBB (Better Business Bureau).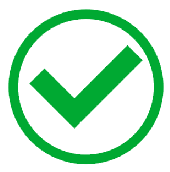 ISO 9001 and 14001 Certified.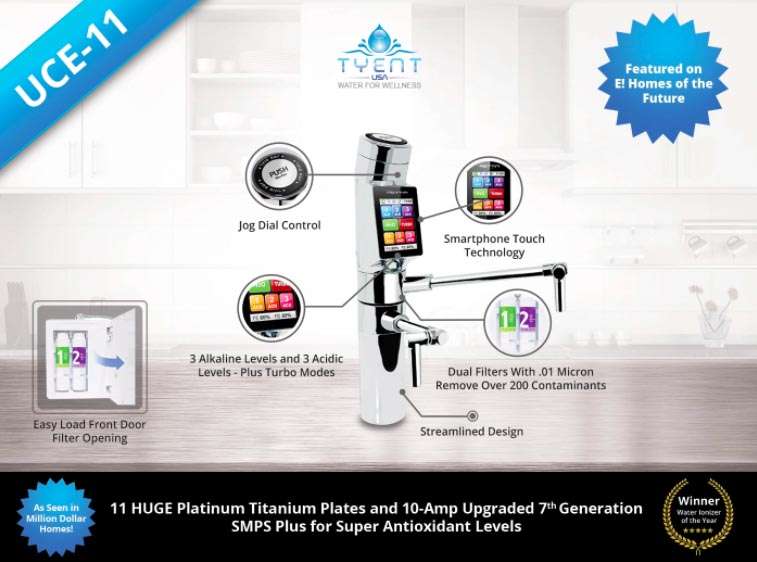 CONS: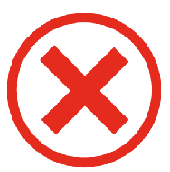 As you have an extra faucet, you may need to make a hole for this on your countertop or sink. However, some sinks have an extra pre-cut faucet hole as standard.
OR
You can simply REPLACE your existing faucet with this and have it as your main/only faucet. This will require a little more plumbing skills to remove your old faucet.
However, the end result looks the best as you simply end up with a high tech faucet and not a huge counter top machine.
WARRANTY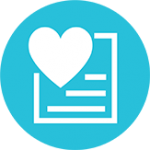 Tyent provide you with a simple straight forward life time forever warranty on everything. It is presented as "hassle-free" no questions asked.
This is by far the most generous offer on warranty that any company can offer.
SPECIAL OFFER
Get FREE shipping and multiple additional FREE gifts:
Tyent Lifestyle Kit + Tyent Shower Lux White Massage Head + Ultra Filters Upgrade +Forever Lifetime Warranty Certificate + Much More!
Use Promo Code:

WaterGeek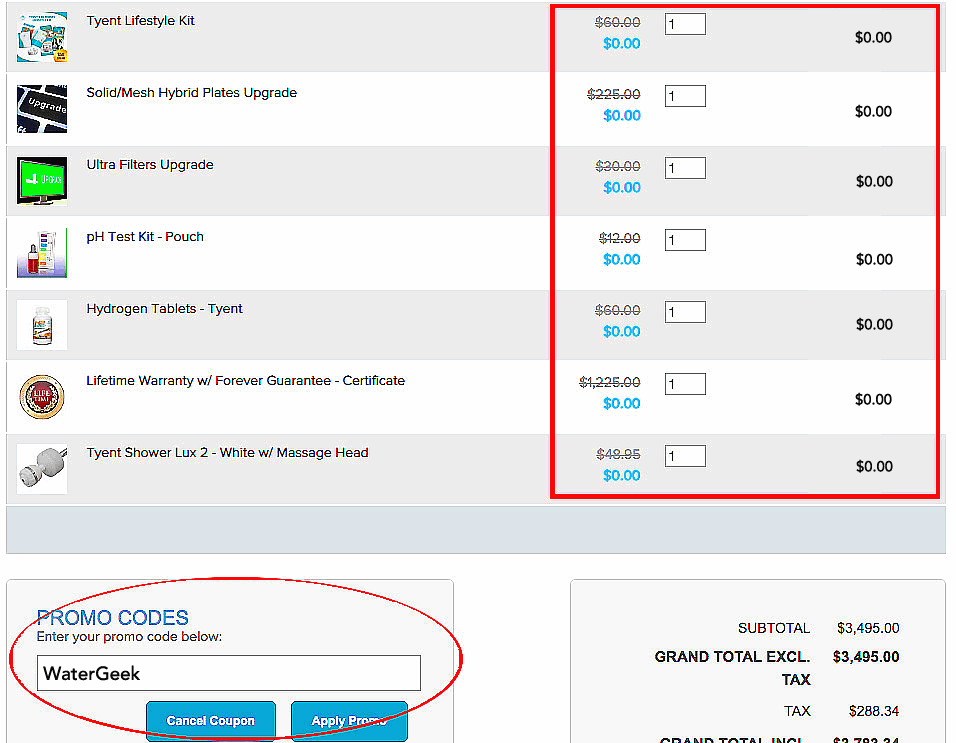 What Is Ionized Water?
Ionized water is alkaline water that's been generated from a machine.
A water ionizer machine will achieve this with titanium and platinum plates. That's why the number an quality of plates are so important and a big selling point.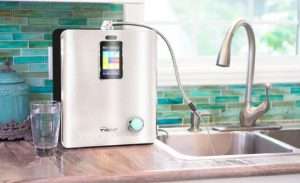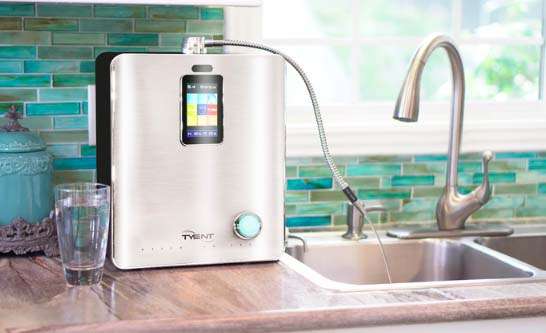 The better quality plates and the higher the number = better quality.
The ionizer machine processes your water and increases or decreases the pH depending on what you request. By requesting an increase in pH, you get alkaline water.
However, the benefit of using a dedicated ionizer machine is that it will also filter your water too. This means it will give you water that is contaminant free and alkaline at the same time.
How Do Water Ionizers Work?
Without getting too technical, water ionizers work by changing the pH level of water by using electromagnetically-charged plates.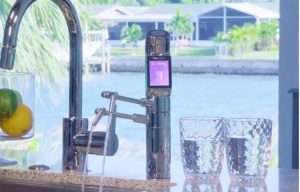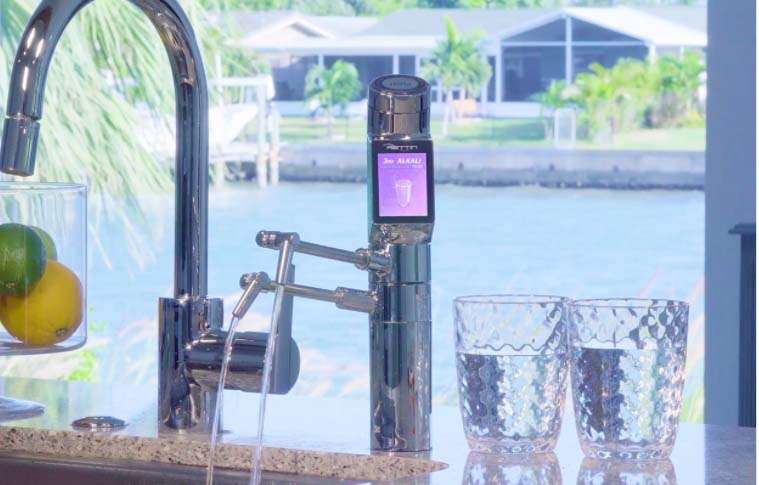 The unit regulates a low voltage electrolysis to your water.
The end result is water that is whatever pH you specified.
It is important to know that the ionizer does NOT add anything to your water.
Even ionizer machines that come with filters like the ones reviewed in this article. None of them use chemicals or add anything to your water.
It is normally directly connected to the kitchen faucet so it treats the water directly from the supply. This means that all the water you use for cooking, cleaning or drinking will be treated before it hits the faucet.
Alkaline Water vs. Regular Water
In simple terms the main difference between alkaline water vs regular water is the level of pH.
A pH of 0-6 is acidic.
7.0 pH is neutral and represents "regular water".
A pH in the range of 8-14 is alkaline water.


| | |
| --- | --- |
| Alkaline Water | Regular Water |
| A pH in the range of 8-14 | A neutral pH of 7 |
| Usually tastes deeply refreshing, smooth and slightly sweet. | Tap water usually tastes heavy, slightly bitter with hints of chlorine. |
Is It Safe to Use Water Ionizers?
The short answer is yes, so long as you get a water ionizer machine from a reputable brand.
The reason why people think water ionizers are dangerous are the risks linked to consuming an excess of alkalinity.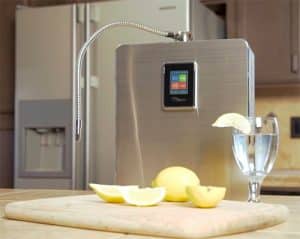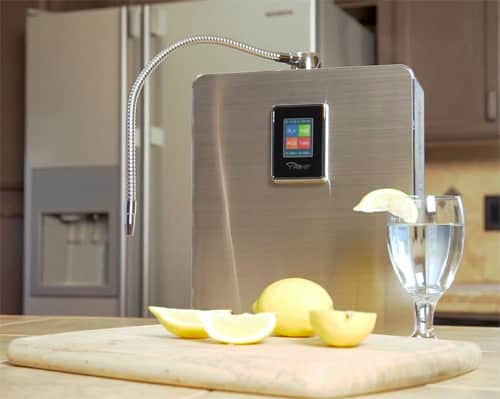 Consuming too much alkaline can sometimes cause skin irritations or gastrointestinal issues. In fact, a person that has too much alkalinity in their body might find that it agitates the body's normal pH.
In extreme cases this can lead to metabolic alkalosis. Metabolic alkalosis is a condition that produces symptoms like nausea.
However, these are the symptoms of extreme cases an unlikely to happen if you only drink alkaline water.
You should also avoid using off brand cheap water ionizer machines that you can find online. They usually come from un-reputable sources and can sometimes be dangerous.
What Are the Benefits of Drinking Ionized Water?
"Ionized water" is alkaline water that's artificially created.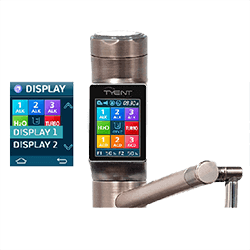 There are many benefits of drinking alkaline water and a lot of these benefits are supported by academic research.
One of the biggest benefits are its antioxidant properties.
This means that alkaline water gives you an abundance of hydrated minerals with plenty of antioxidant potential.
There are some people that prefer alkaline water because it tastes smoother than tap water. Others profess that alkaline water has great benefits for their skin and general well being.
Benefits of Alkaline Water
Unfortunately the actual scientific research in this area is not completely proven. However, there is a lot of anecdotal evidence showing numerous benefits of alkaline water. Here are just some of the benefits:
Alkaline water benefits your immune system because it boosts immunity. This is because high levels of acid is not good for your immune system. So consuming alkaline water (instead of high acid drinks like juice or soda) will not make your body work as hard as it would if you consume high acidity beverages. It may also help your body better cope with high levels of internal acidity that comes from stress, a bad diet or environmental toxins.
Alkaline water can often contain extra healthy minerals like magnesium and calcium. This type of mineral rich water can help your body maintain its day to day functions.
Alkaline water can be "ultra-hydrating". The science behind this states that the water molecules in alkaline water are much smaller. This means that your cells will absorb them very quickly and hydrate you faster. It is unclear whether this will hydrate you faster than water (I doubt that) but it's a great alternative to sports drinks full of sugar that promise to hydrate you fast.
One of the biggest selling points of alkaline water is that it contains lots of potent antioxidants. Antioxidants are things which help reduce the growth of free radicals in your body. Free radicals cause cell damage which is something that can speed up the ageing process.
Alkaline Water Side Effects?
The important thing to note is that alkaline water is generally safe for consumption. Any side effect of alkaline water are both anecdotal and only likely to come into play with extremely high levels of consumption or if someone has pre-existing conditions.
However, in terms of negative side effects, while it may alkalize your body, there is a chance that excessive consumption may ruin the natural acids. Specifically, the natural acids that are in your stomach.
If this ever happens it can kill the good bacteria. Excessive alkalinity in your body can also be related to issues with your skin and in your gastrointestinal tract.
How Long Does Ionized Water Stay Ionized?
Alkaline water generated through an ionizer machine is "ionized water" and its antioxidant properties last for around 18-24 hours.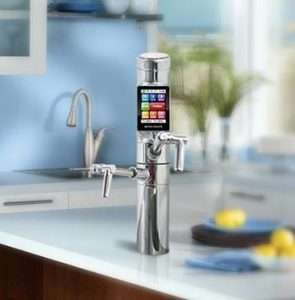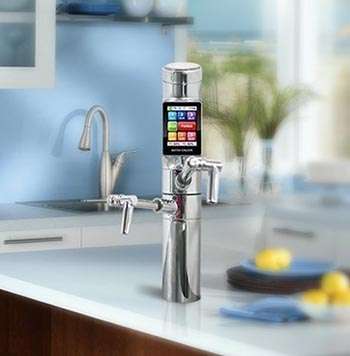 Meanwhile, the pH level will continuously drop over a three day period. But you can make this last for up to one week if you store it in the correct way. For instance, keep ionized water refrigerated.
However, the best ionized water with all of its antioxidizing properties is going to be the one that is freshly made.
This will not be a problem for anyone with an ionizer machine because having an ionizer machine means a fresh batch is always available to you at the press of a button.
How to Install a Water Ionizer?
One thing that might prevent some people from buying a water ionizer is the perceived difficulty of installing it.
Above Counter Installation Process
Above counter units are much easier to install than the under counter one. This is because the above counter water ionizer only needs a small tube to be connected to your faucet.
Under Counter Installation Process
However, the under counter water ionizer needs a little more work. You will need to be able to turn off the water mains supply and connect the under counter device directly to the mains. Once this is done you can switch on the machine and you're ready to go. The video below will help.


Water Ionizer Comparison Table
13 Platinum-Coated Titanium Plates.
13 Platinum-Coated Titanium Plates.
1.7-12.5 pH
1.7-12.5 pH
Up to -1150 ORP
Up to -1150 ORP
Dual Ultra .01 micron filters that remove over 200 contaminants including drugs and heavy metals like lead.
2 Filter System: active-carbon with EM ceramics filter and UF membrane filter.
5kg
5.6kg
18 x 14.1 x 7.6" (inches).
Package dimensions.
Ionizer: 14in (W) x 5-3/8in (D) x 14in (H)
Dispenser: 11.5in (H) x 2in (D)
FOREVER No Hassle Lifetime Warranty.
FOREVER No Hassle Lifetime Warranty.
$$$$
$$$
Coupon Code:
WaterGeek
Coupon Code:
WaterGeek
Water Ionizer Reviews – Which is The Best Alkaline Water Machine?
If you reached this point of the article then there's a good chance you already know if you want to get a water ionizer and if so, which one.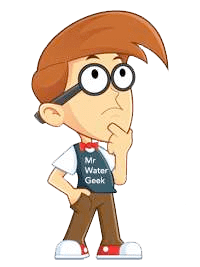 Out of the 4 water ionizer reviews I do have a favorite. Although they are all very good machines I personally prefer the Tyent ACE-13.
It's an over the counter machine which means that it's very easy to install and it has the highest spec of any of the machine's I reviewed.
13 titanium plates dipped and baked in platinum is almost un-heard of!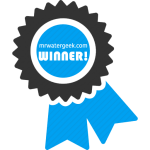 Most ionizer machines only have 9 plates, 13 at the very most. Ionized water is generally created by the number and quality of its plates and that is why the ACE-13 is so impressive.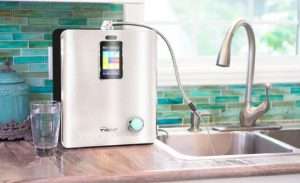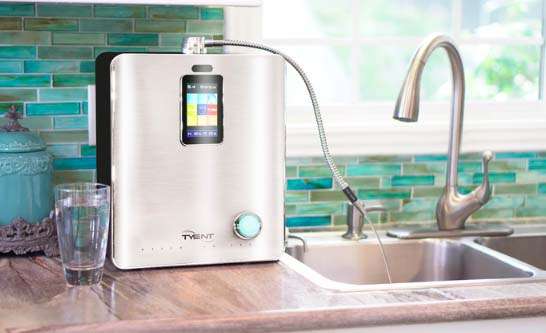 The spec is equally as impressive with things like automatic self cleaning and motion activation.
Its filters are so powerful they can treat lead. It doesn't just produce delicious tasting high quality alkaline water it also creates hydrogen water too.
Although it is very expensive, I take comfort in the knowledge that Tyent back this product up with a forever lifetime warranty.
Using the coupon code: WaterGeek when buying direct from the manufacturer unlocks a whole bag of goodies as shown in the picture below.
Coupon Code:

WaterGeek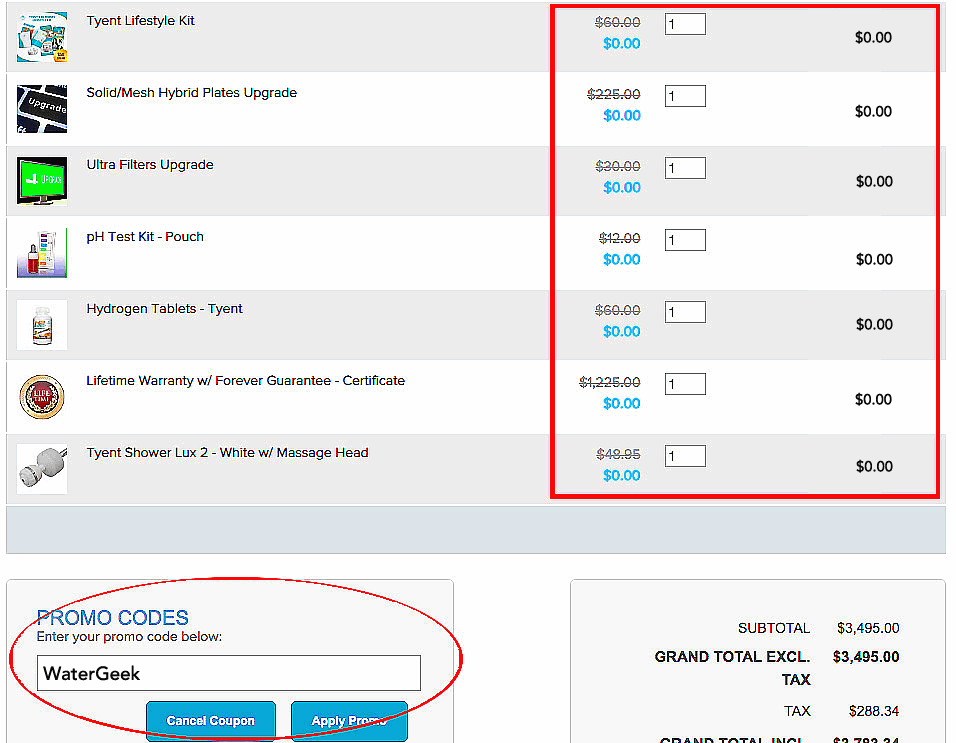 Scientific References
Koyama K, Tanaka Y, Saihara Y, Ando D, Goto Y, Katayama A. Effect of hydrogen saturated alkaline electrolyzed water on urinary oxidative stress makers after an acute severe exercise: a randomized controlled trial. Anti Med. 2008;4:117–122.
Tanaka Y. Structure and function of alkaline ionized water apparatus. J Funct Water. 2017;12:29–33.
Heil DP. Acid-base balance and hydration status following consumption of mineral-based alkaline bottled water. J Int Soc Sports Nutr. 2010;7:29.
Watanabe T. Effect of alkaline ionized water on reproduction in gestational and lactational rats. Journal of Toxicological Sciences. 1995;20(2):135–142. doi: 10.2131/jts.20.135.
Hayakawa T. Functions and applications of alkaline ionized water. Food Styl. 1999;3:49–55.
Shirahata S, Hamasaki T, Teruya K. Advanced research on the health benefit of reduced water. Trends Food Sci Tech. 2012;23:124–131.