Article Last Updated: January 2021
The best mains water filter depends on your water filtration needs.
A mains water filter allows you to choose from a variety of water treatment options. Everything from solutions that enhance the taste and appearance of water, to more complex solutions that eliminate "hard" minerals in water.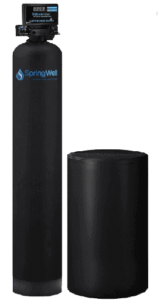 Tap water is generally considered safe throughout many industrialized countries for most domestic purposes that include cleaning and cooking.
However, tap water can sometimes become polluted and water quality can vary considerably from region to region.
For instance, some regions may have access to hard water, in other regions water may be treated with substances that can cause long-term health problems.
All these problems can be easily solved by getting the best mains water filter installed in your home or business.
This article will help you choose and decide which is the best mains water filter for your specific needs.
Why Filter Tap Water?
"So if tap water is generally safe, why do I need to filter it?"
Well, yes it is true that tap water is usually at high standards of quality and safety, but not all types of contaminants are considered undesirable. For instance, tap water is often full of hormones, trace hard minerals and even added fluoride – that you may not want to consume.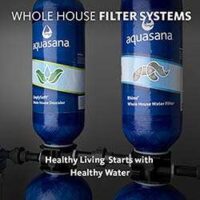 There are also several other reasons why you should filter your tap water. These include:
High sediment levels can lead to limescale buildup problems in household appliances.
Chlorination, where chlorine is used to purify the water. But this can dry out your skin or lead to outbreaks and irritation in people suffering from skin conditions.
Odor and weird flavors in tap water due to chemical disinfection or other problems.
Routine fluorination i.e. fluoride added to tap water.
Water hardness that causes white limescale stains in your sink and on your pipes and plumbing.
The horrible taste of tap water is usually the number one reason why people do not like the idea of ​​drinking tap water instead of bottled water. This is even though bottled water not only increases the plastic pollution but can leach harmful BPA toxins into your water.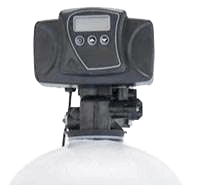 By filtering water, you remove any impurities that can cause health problems or interfere with the taste of the water. Switching to tap water can be a lot easier than you might think.
Another argument for water filtration is the low cost. Filtering household water will greatly reduce the amount of money you spend on buying bottled water.
Therefore, not only is water filtration respectful of the environment, it is also less expensive and more convenient than bottled water.
Treats hard water UP TO 25 ppm (low to medium low hard water).
Treats hard water OVER 25 ppm (medium to extremely hard water).
Does NOT require electricity.
Requires electricity if using the electronic head monitor.
Control Your System With An App:? NO
Control Your System With An App:? YES
- Powerful salt-FREE water softener.
- 1,000,000 one million gallon capacity.
- Aquasana Rhino exceeds NSF standards.
- Treats hard water WITHOUT salt.
- Removes chlorine, bacteria, iron, sulfide, manganese, mercury, lead etc.
- Includes pre-filter, copper-zinc and carbon filtration stages with standard fittings.
- 90-Day Pure Satisfaction Guarantee.
- Limited 10 year warranty.


- Powerful salt-BASED water softener.
- 1,000,000 one million gallon capacity.
- Also includes a multi-stage filter.
- Easy installation (inside or outside)
- Sufficient for 1-3 bathrooms (options for 4-6 and 7+ bathrooms also available).
- 6 month money back guarantee.
- Limited lifetime warranty.
$$$
Ships to US and CA.
$$$
Ships to US, CA and Puerto Rico.
Sale prices automatically applied by clicking this link.
If there is *no* sale try coupon code:
AQGEEK50
Coupon Code:
GEEK5
Mains Water Filters and Softeners
Pelican PSE 1800 Whole House Water Filter & Softener for 1-3 Bathrooms

This is also a mains water limescale filter. It uses advanced UV systems to kill bacteria, viruses and other pathogens. The Pelican PSE protects against things like chlorine-resistant bacteria, including giardia and cysts.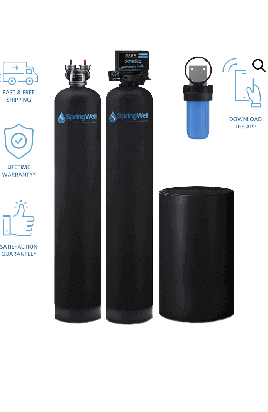 One of the best things about this unit is that it is ready-to-install straight out of the box and is a low-maintenance full house filter.
Low-maintenance in the sense that it does not waste water and does not require drainage. Customers say that the water tastes better than bottled water. Enjoy an excellent taste of water, coffee and tea as well as the benefits of soft skin and hair.
It is the only salt-free water softener certified with 99.6% effectiveness and still contains useful minerals.
Water naturally softens without salt and softens / eliminates the hard water scale of water pipes and appliances.
This means you don't need to buy softener salt as is the case with other machines.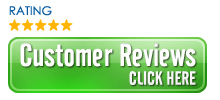 Pelican Water Systems PSE1800 are certified by IAPMO R & T. Other external certifications include NSF / ANSI where it meets Standard 42 Structural Integrity and NSF / ANSI 61 Material Safety.
Finally you can be rest assured that if anything goes wrong you can fall back on the warranty and performance guarantee from the manufacturer.


Mains Water Filters House
Aquasana 10-Year, 1,000,000 Gallon Whole House Water Filter with Salt-Free Softener, UV Filtration, and Professional Installation Kit
This machine will last you for one million gallons or 10 years – which ever comes first.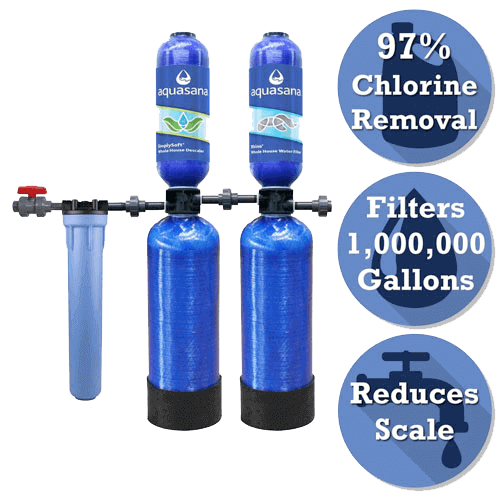 Aquasana is well known for providing high performance filters that generate healthy water.
No drainage, backwashing or water wastage.
Filters out 97% of chlorine so you can expect great water from every tap in your house. Breathe easily with improved and healthier air quality.
Removes 99.99% of all viruses and bacteria: Steri-light's powerful UV filtration offers complete protection against bacteria and viruses.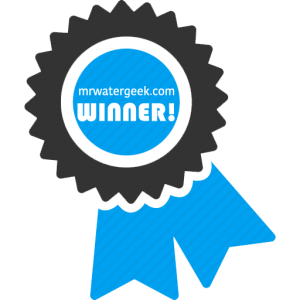 Water softening without salt: Softener without natural salt for reducing limescale deposits in inner pipes without the use of chemicals. No more white ugly limescale deposits.
You also have the option to get the full package shipped in more than one box so they can arrive separately.
The package includes:
A filtration tank.
A SimplySoft tank.
20-inch pre-filter.
A rear filter.
Brass fittings.
Oleated retainers.
Shut-off valves – 0.75-inch tubing accessories.


Aquasana Coupon Codes
Up to 50% OFF Select Water Filters plus Free Shipping over $25 (free shipping in USA only) with code AQGEEK50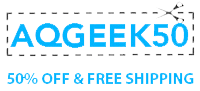 This offer is exclusive to Mr Water Geek and not available anywhere else.
It ENDS SOON so take advantage of it now if you're thinking about getting an Aquasana product in the future.
Simply click this link and place the voucher code: AQGEEK50


Which is the Absolute BEST Mains Water Filter?
I think the Aquasana Whole House 10,000 gallons is the best of the two.
Let me explain why.
There are many ways to filter water direct from the water supply.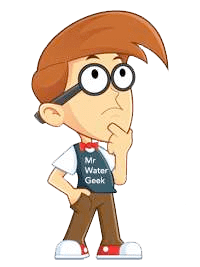 But before choosing the right filter method, first determine what problems you have in your water.
Do this by getting a water test.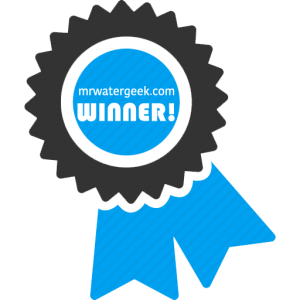 This will tell you what bacteria and contaminants you have in your water and therefore what you want your mains water filter to be able to remove.
The best mains water filter in my opinion is one that does everything.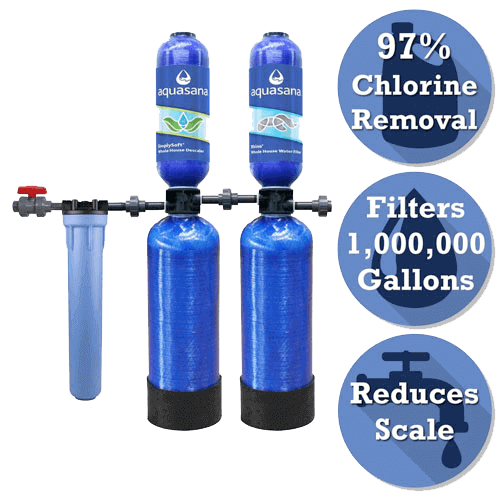 One that not only filters but also softens.
There is really no point in spending a lot of money on a whole house water filter only to have to buy a separate water softener.
This is why Aquasana Whole House 10,000 gallons is probably the best mains water filter.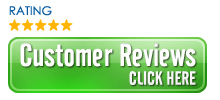 It is a machine that filters AND softens.
Treats hard water UP TO 25 ppm (low to medium low hard water).
Treats hard water OVER 25 ppm (medium to extremely hard water).
Does NOT require electricity.
Requires electricity if using the electronic head monitor.
Control Your System With An App:? NO
Control Your System With An App:? YES
- Powerful salt-FREE water softener.
- 1,000,000 one million gallon capacity.
- Aquasana Rhino exceeds NSF standards.
- Treats hard water WITHOUT salt.
- Removes chlorine, bacteria, iron, sulfide, manganese, mercury, lead etc.
- Includes pre-filter, copper-zinc and carbon filtration stages with standard fittings.
- 90-Day Pure Satisfaction Guarantee.
- Limited 10 year warranty.


- Powerful salt-BASED water softener.
- 1,000,000 one million gallon capacity.
- Also includes a multi-stage filter.
- Easy installation (inside or outside)
- Sufficient for 1-3 bathrooms (options for 4-6 and 7+ bathrooms also available).
- 6 month money back guarantee.
- Limited lifetime warranty.
$$$
Ships to US and CA.
$$$
Ships to US, CA and Puerto Rico.
Sale prices automatically applied by clicking this link.
If there is *no* sale try coupon code:
AQGEEK50
Coupon Code:
GEEK5