Last Updated on May 9, 2020
Getting an alkaline water filter pitcher is a simple way to start experiencing the benefits of alkaline water. And do it without making a big investment or experience any inconvenience.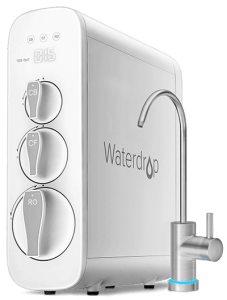 Use an alkaline water filter pitcher to get a quick insight to how it tastes, how you feel and whether it is worth investing in a water ionizer.
Alkaline water has many health benefits acknowledged by health experts and getting one of my recommended pitchers (below) bring other benefits too. For instance, an alkaline pitcher is also able to filter your water while alkalising it.
Of course it is possible to buy a bottled alkaline water brand but a pitcher is significantly cheaper in the long run. This is because bottled water doesn't last as long so you will have to buy many more bottles to get the cost equivalent of what you will get from the pitcher.
Not all alkaline water filter pitchers are made equal. However, I have selected 3 of the top selling models to compare and suggest which one I think is the best.
What Is An Alkaline Water Filter Pitcher?
This is a water pitcher that both filters your water by removing contaminants and transforms the water into alkaline water. The specific contaminants removed will depend on which pitcher you buy but it will typically include things like pesticides, bacteria and heavy metals (like lead).

What Are The Benefits Of Alkaline Water (That's Also Filtered)?
Tea, coffee and other hot beverages can taste amazing when water is at a lower pH level and contains fewer particles.
There are studies showing that higher alkaline water can provide your body with more oxygenated water.
When you get alkaline water from good quality filters (like the one's present in my recommendations below), they also lower the ORP or Oxidation-Reduction Potential. A lower ORP makes the water more able to break down contaminants thereby promoting healthy cell growth.
Filtered water generally tastes better, even before you transform it to alkaline! Have you ever noticed that tap water has a slight metallic after taste? This is probably because it is "hard water", an issue that affects around 85% of US households.
Our bodies work hard to maintain a good pH balance and drinking neutral water such as alkaline can help with that process. Did you know that when you are tired, over-worked, stressed or regularly eating poorly, your body becomes more acidic? Aside from drinking alkaline water, you should also be eating alkaline foods (e.g. avocado) to help maintain a healthy pH balance.

How Much Do Alkaline Water Filter Pitchers Cost?
I took a look at the top 5 selling alkaline water filter pitches online. They tend to cost between $39 to $126, with the average at about $55.
The difference in cost depends on the quality of the filters and the quality (or pH level) of the alkaline water it can give you.
The more you pay the better quality you will get of both.

Most Important Features You Should Look For In An Alkaline Water Filter Pitcher.
1. Filter Replacement Cost. This might seem like an obvious point but make sure it is affordable so there are no nasty surprises. Also, check the frequency that it will need to be replaced
because some low cost filters might need to be replaced more often.
2. Filter Replacement Indicator: The best water alkaline water filter pitchers will indicate when the filter needs to be replaced. You should always check to see if this is the case. It is almost impossible to know when to replace otherwise.
3. Easy to Use. Especially in terms of how easy it is to maintain, wash and replace its filters.
4. Pitcher Size and Style: Will it fit on the inside of your fridge? Is it big enough to provide enough water for all the people in your household? These are just some of the questions you need to know the answers to before you buy.

Best Selling Alkaline Water Pitchers -Comparison Table
Luckily I have taken the time to do all the research mentioned in the previous section for you. The following table is a detailed comparison of all the necessary specifications and considerations. Specifically what you need to know before buying your alkaline water filter pitcher.


Includes hydrogen boost technology.
Includes hydrogen boost technology.
11 Platinum-Coated Titanium Plates.
13 Platinum-Coated Titanium Plates.
1.7-12.0 pH
1.7-12.0 pH
Up to -1050
Up to -1050
2 Filter System: active-carbon with EM ceramics filter and UF membrane filter.
Dual Ultra .01 micron filters that remove over 200 contaminants including drugs and heavy metals like lead.
5.6kg
5kg
Ionizer: 14in (W) x 5-3/8in (D) x 14in (H)
Dispenser: 11.5in (H) x 2in (D)
18 x 14.1 x 7.6" (inches).
Package dimensions.
FOREVER No Hassle Lifetime Warranty.
FOREVER No Hassle Lifetime Warranty.
$$$
$$$$
Special offer:
(Free Gifts & Upgrades with Coupon Code: WaterGeek)
Special offer:
(Free Gifts & Upgrades with Coupon Code: WaterGeek)

Which Is The Best Alkaline Water Filter Pitcher?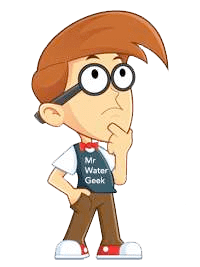 Bear in mind that I only compared the top 3 alkaline water machines. This means the truth is all of them are very good options.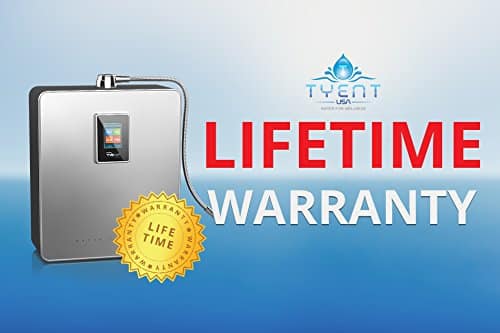 However, my favourite is the the Tyent ACE-11 (or the ACE-13 if you prefer a countertop model).
It works the hardest at transforming your water into one that is free of radicals, tasty, fresh, mineral rich and very high in alkaline.
The best thing about Tyent is its forever lifetime warranty. This means you can purchase with peace of mind.
Where To Buy An Alkaline Water Filter Pitcher?
You can very easily pick up a good alkaline water filter pitcher from any home goods store. Or a multi-purpose store like Target, Walmart, Bed, Bath and Beyond etc.
However, this article s gives you the chance to compare the products that options you probably didn't know exist and buy direct from the manufacturer.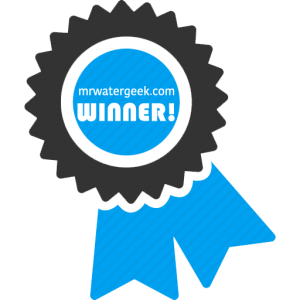 If you decide to buy a Tyent alkaline machine then you should go direct because that's the ONLY way to get LIFETIME WARRANTY.
PH Demo: Tyent Alkaline Water Ionizers vs Bottled Water Brands

**UPDATE: This offer is ENDING Soon** Use Tyent coupon: WaterGeek to add lots of FREE things (incl. shower head, pH test & hydrogen tablets and much more) to the shopping cart.
Promo code: WaterGeek