Article Last Updated: August 2022
Getting a small water softener is ideal when space saving is essential and you need your softener to fit.
This is the ideal solution in a situation where space is at a premium.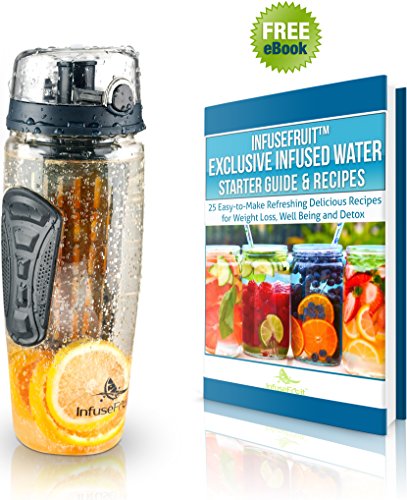 Yes, it's a bit more expensive to buy because the regular size softeners' are better value for money.
But it is also the least expensive softener to run because of its size. Also, it will generally be the least expensive option over a 10-year period when compared to all other softeners.
In terms of efficiency, using a small water softener can have extremely low salt consumption.
They typically have an average lifespan of 20 years, based on the average water consumption of a family of 4.
This article will review the best small domestic water softeners.
Small Domestic Water Softeners

On The Go OTG4-DBLSOFT-Portable 16,000 Grain RV Water Softener
This is a small water softener that you can use for the home or as a portable unit for RV's or caravans.
It is a double standard softener and conditioner, which produces twice as many gallons as the standard model.
You should also note that this is the largest compact RV softener on the market.
Worst features
Might be too small for an apartment or condo and better for RV's. If you want a small water softener that can be sufficient for a home, try the ABCwaters compact Fleck.
Best features
This 16,000 grain unit is perfect for the owner of an RV, caravan or moving domestic home on wheels. You can also expect 40% more soft water than other small compact softener models.
It simply regenerates with 2 boxes of table salt in less than 30 minutes and gives the owner soft water up to 1600 gallons or up to 40 days.
You can use a standard garden hose connection between the park faucet and its RV / Marine.
One of the best things about this unit is that it requires NO tools or power and the compact design measures 22″ high x 9.50″ in diameter.
The small compact size means that it can easily be stowed in its storage compartment or in the locker on the dock side.
The compact and space-saving design allows it to be installed in the tightest places.
It allows high flow rates with very low pressure drop.
Exclusive features include an easy-to-carry top handle, a large mouth opening for easy salt addition as well as a high-quality resin.
There is also a 360 degree swivel handle for easy connection of the inlet tube and option lid and a stopper that prevents leakage and designed for quick and easy regeneration.
ABCwaters Built Compact Fleck 5600SXT – The Smallest Water Softener

This model is based on the ever popular and best selling softener model from Fleck.
Unlike the On-The-Go portable unit this is also suitable for a home.
This is a complete compact water softener and turnkey system that you can set and forget.
Unlike a typical portable water softener, there is no messy manual regeneration process. Yes, there is a manual regeneration option but you can also set it up to automatically regenerate water when the soft water supplies are getting low.
> ABCWaters Compact Fleck 5600SXT Manual <
The softening capacity of 16,000 grains represents a high performance resin and is one of the highest available for this type of product.
Recommended for mobile homes, condos, apartments and small houses.
Worst Features
Even though there is an automatic regeneration option, you will still need to work out the right settings for your needs.
Alternatively, you could just set it to a very high hard water number like 14. This will mean that it will use a lot more salt and regenerate more often than necessary. But it also means that you will not have to tinker with the settings and always have soft water on demand.
Benefits and Features
It has so many features and benefits that you should now out:
The portable water softener system gives you the freedom to quickly connect or disconnect without the need for permanent installation.
The compact water softener systems include an electronic system of programmable valves.
Also, the electronic valve automatically carries out the regeneration process for you. The system automatically flushes the brine mix and discards the hard water particles through the main drain instead of manually.
Extremely space saving. This system is ideal for providing soft water in a small space.
This system offers you the convenience of protecting your devices in the smallest of spaces.
There is no messy manual regeneration process.
Made of durable material, a programmable valve and the check valve is guaranteed for 5 years.
Comes with an installation kit that includes all the necessary elements for best practice installation. The kit includes:


A disinfectant package.
Silicone grease.
A hardness test strip.
Small parts kit.
A 4ft 3/8″ brine line.
Installation instructions written by ABCwaters engineers.
The complete system consists of 2 small tanks:
1x 10 "x 18" gray mineral tank.
1x 10 "x 18" round black brine tank with safety floater.
The mineral tank has a 10-year warranty and the brine tank has a 1 year warranty.
Great customer support that comes in the form of phone, e-mail, text messaging, and now Face-time support. There are also tons of free online videos and instruction manuals as this is a very popular softener model.
The Best Small Water Softener?
This is the ideal solution for people that have very little space while also offering you and your home enormous benefits.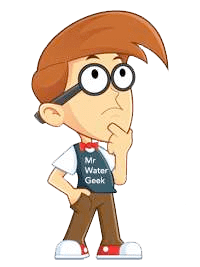 They are small enough to fit under a standard kitchen sink, an insulated cupboard, in the attic, in the basement, or even installed in a ventilated cabinet.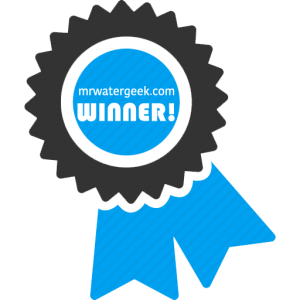 By far the best system is the ABCwaters Built Compact softener because it's based on the best selling Fleck model.
And Fleck is a softener model that consistently receives great customer reviews on places like Amazon.