Article Last Updated: December 2022
Getting a salon grade water softener is a good investment for a professional salon that wants to provide its clients with soft water.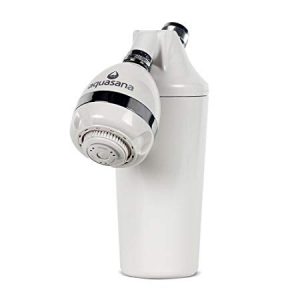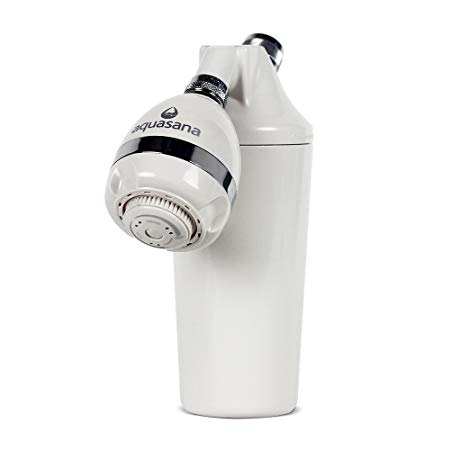 Soft water is best for hair because it keeps hair bright, able to retain moisture and main hair color.
However, getting a salon grade water softener is also a good idea to use at home if you want to achieve the same results.
The market is full of a variety of commercial water filtration systems, water softeners, advanced reverse osmosis systems and custom filters that solve even the most difficult hard water problems.
But it's worth getting a softener shower that's specifically designed for a shower head.
This article will review and compare the best two salon grade water softener systems today.
Why You Need Salon Grade Water Softener?
In countries like the US, hard water is a big problem. Heavy mineral concentrated water reacts poorly with soap, detergents and leave stains on your glassware.
Hard water is also the cause of limescale.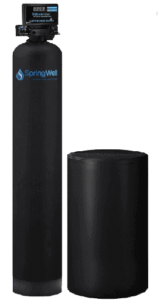 A large amount of limescale accumulation can be the source of damage to household appliances, limescale is the cause of deposits at the bottom of your kettle.
Not to mention how bad it is for things like water-powered appliances and water heaters.
A water softener removes "hard" minerals through an ion exchange process that requires salt.
Benefits of using a water softener: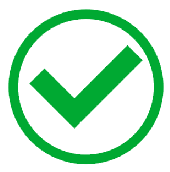 No more limescale.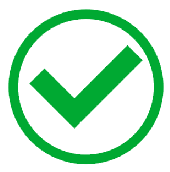 Soft water is better for hair. It helps prolong and maintain hair treatments. Unlike hard water which dries hair out.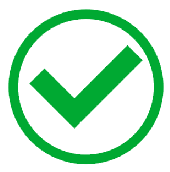 Chemical hair treatments do better and last longer with soft water.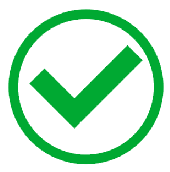 Soft water creates a neutral effect on chemically bleached hair, thereby making hair color more bright and vibrant.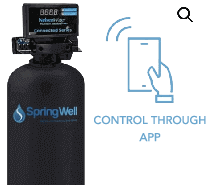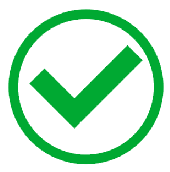 Stops hard mineral deposits making hair dull and dry scalps even flakier.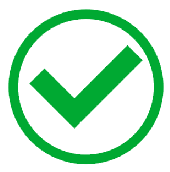 Soft water is good for naturally dry skin and dry hair.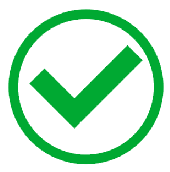 Increases the lifespan of water based appliances like faucets, shower heads, and wash basins.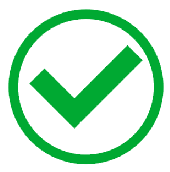 Is capable of increasing the efficiency of your water heater by around 30% while also improving the effectiveness.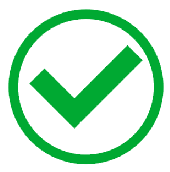 You will get better water pressure and water flow because it eliminates the calcium deposits that are in your pipes.
Shower Water Softener?
Most countries in the western world suffer from hard water. Hard water is when there are high levels of minerals like calcium and magnesium in your water.
These mineral concentrations leads to limescale. Limescale is what creates the hard white flake deposits at the bottom of your kettle and stains all around your kitchen appliances.
If hard water does this to plumbing and appliances imagine what it does to your hair?
This is what has motivated many people to install a home water softener. It's even more important if you run a professional salon and want to give your clients the best results.
"There are even some salons that have seen the opportunity to charge clients more money for using specialist soft water that will enhance their hair treatments."


The Biggest PROBLEM With "Salon Grade Water Softener"?
The biggest problem with a "salon grade water softener" is that it doesn't exist.
Yes, you can get a high quality water softener in your salon but there is no such thing as a "salon grade water softener".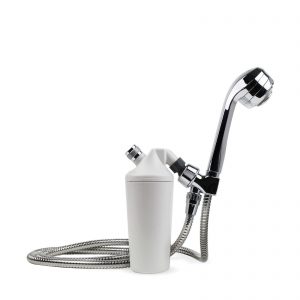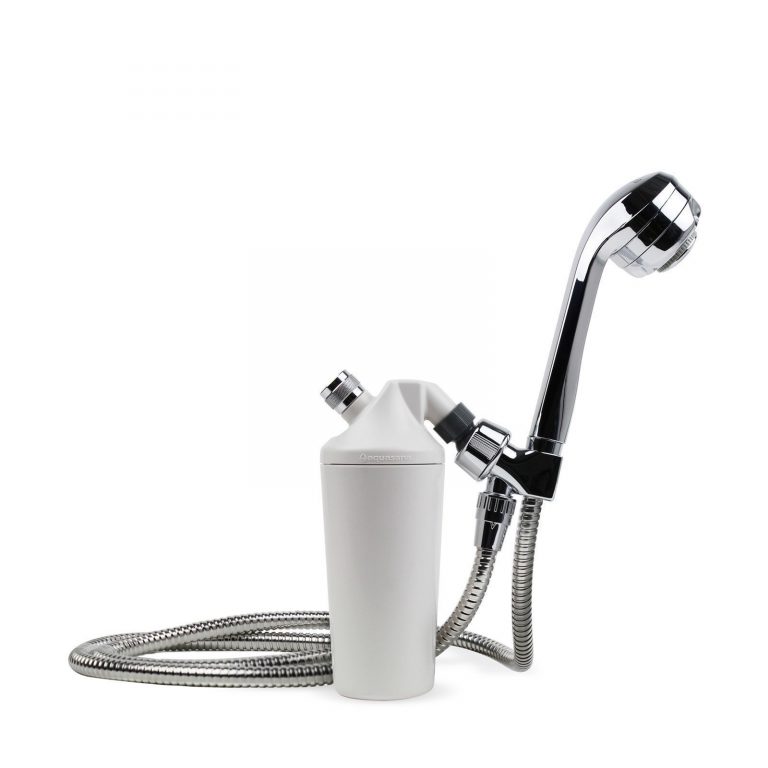 Also, it does NOT come in the form of a shower head filter because this is almost not physically possible to do.
Water softening requires regeneration through sodium / salt and this is not something you can easily do through a shower filter
The water softening process is complex and also chemical.
So when you see something sold as a "salon grade water softener". Take a closer look because chances are they are actually selling a filter NOT a softener.
Why Can't Shower Heads Soften Hard Water?
The short answer is that there is no where near enough time to fully soften the water.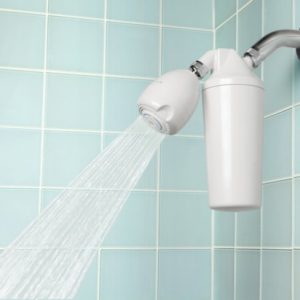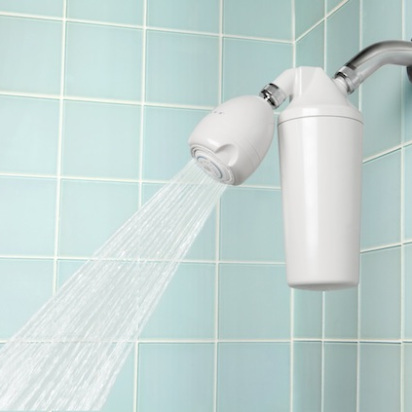 The process of water softening is very lengthy and a shower means that you want water on demand.
It takes even the more effective water softener system a long time to process hard water.
So since it's not possible to get a salon grade water softener, you should get the next best thing.
You need a shower filter instead.
"Shower Head Water Softener" Reviews

(As I have already pointed out, it's not really possible to get a salon grade water softener. But there are very good salon grade water filters that you can consider.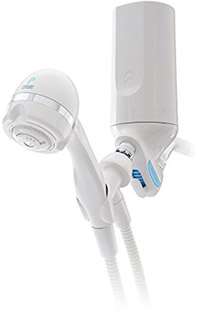 These shower heads do NOT generate soft water but they do filter your water to very high levels.
This will involve the removal of some hard minerals that cause limescale.
So by buying a very good high quality shower filter you can get what is effectively soft water that's filtered too.
Here are two of the best salon grade shower filters that I would recommend:
Jonathan Beauty Water Shower Head **DISCONTINUED**.
1. Aquasana Premium Shower Filter Review
This is a shower filter from one of the most trusted brands in the water industry: Aquasana. This shower filter is easy to attach on most standard faucet fittings.
Once installed it will not only improve the pH of water but also filters out almost all forms of contamination.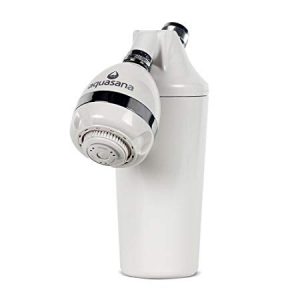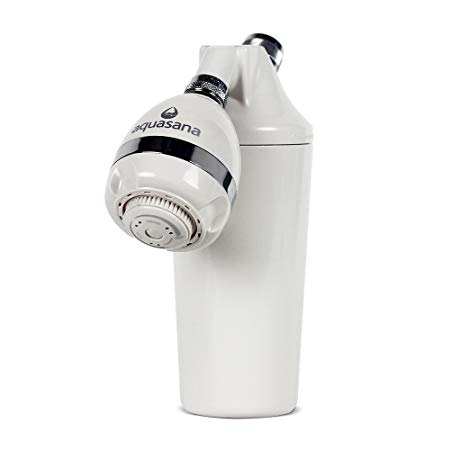 For instance, it is capable of removing over 90% chlorine. Meanwhile its internal patented copper, coconut shells and zinc media can filter out many bacterial compounds and other harsh chemicals.
The best features of the Aquasana shower filter: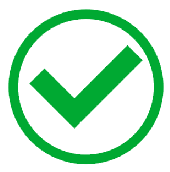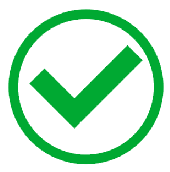 Easy to install and can fit most standard shower faucets.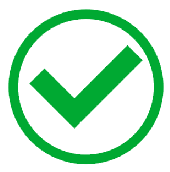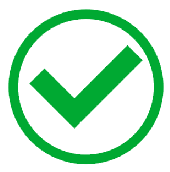 Long lasting filters that you will only need to replace around 2 times a year (depending on use).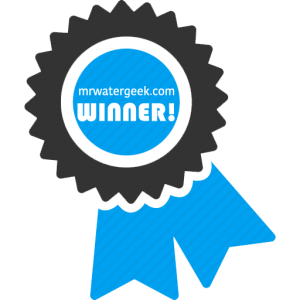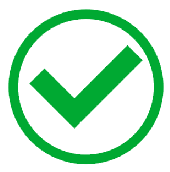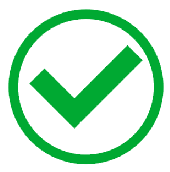 Improves the quality of results that you get from hair and treatment products. This includes shampoo, conditioner and hair bleaching products.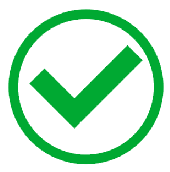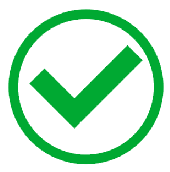 Is capable of removing over 90% of chlorine from your shower water. Chlorine is notoriously bad for chemically treated hair.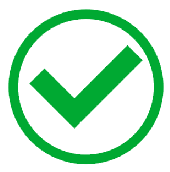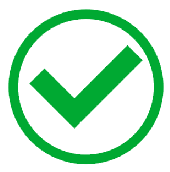 Filter lifespan is 6 months on average.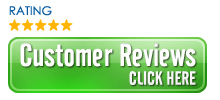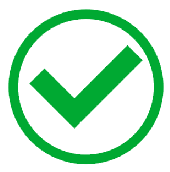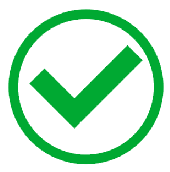 Can work for 10,000 gallons of water.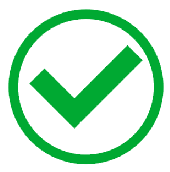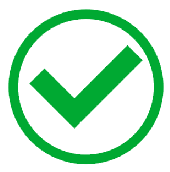 Comes with a 90 day warranty when you buy direct from Aquasana.
Can Aquasana Shower Filter Chloramine?

Yes.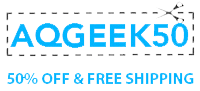 The Aquasana premium shower filter is capable of filtering chloramines. This is as a result of its 2-stage upflow filter design. Opt for the Aquasana AQ-4100NSH BPA-free massager and handheld device if you're using this for a salon.
This is because the long handheld device is necessary for washing hair and getting the water to the right places.
2. The Jonathan Beauty Water Shower Head Purification System **DISCONTINUED**

This Jonathan Product Beauty Water Shower Purification System is the perfect "salon grade water softener" I say this because it's a shower filter targeted at people seeking the best quality water for their hair and skin. The verified customer reviews online show that the title of a "beauty water shower" is well deserved.
This shower head filter is the only one that I've seen that actively balances the pH of the water. This is unlike other water shower filters that produce alkaline pH level water as a by product. Aside from affecting the pH of water, it is also capable of filtering out toxic contaminants and chemicals.
There are lots of experts talking about the benefits of using balanced-pH water on hair. Specifically, they say it's very good for dry hair and making hair treatments last longer.
Cons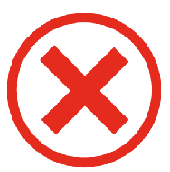 You must make sure that you carefully align the system when you install it. Otherwise, it will struggle to make a firm connection with your existing faucet fittings.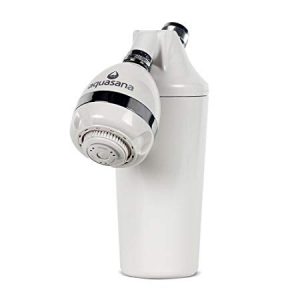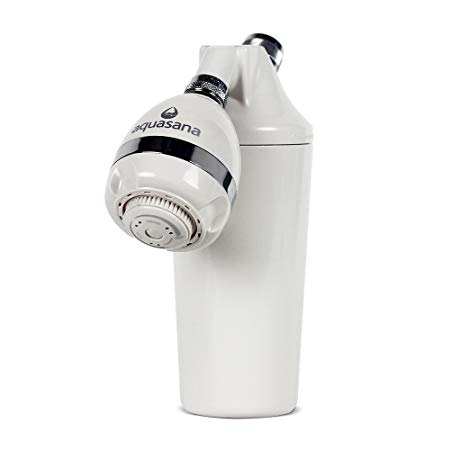 Pros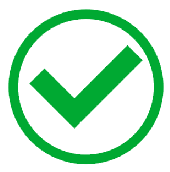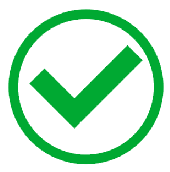 The Jonathan filters are powerful and capable of removing almost all types of impurities.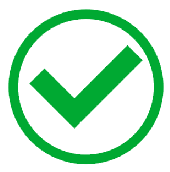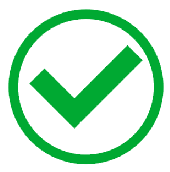 Proactively balances the level of pH in your water.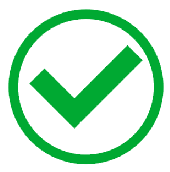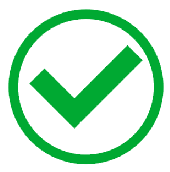 Eliminates synthetic chemicals and toxic heavy gases.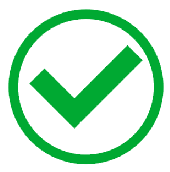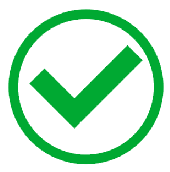 Comes with a 100-day warranty.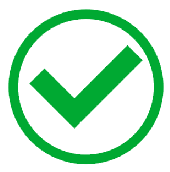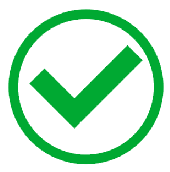 The filter can process around 10,000 gallons, which means it can last for 6 months – depending on use.
Salon Grade Water Softener Price

As a "salon grade water softener" technically doesn't exist I'll give the price of a salon grade shower filter instead. The one's that produce premium grade water like the Aquasana premium and Jonathan beauty shower filter, expect to pay $55-$90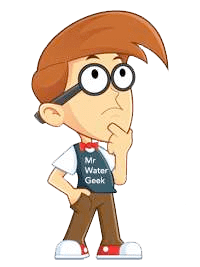 Use a special offer with coupon code: AQGEEK50 to get 50% OFF and FREE SHIPPING on select items – but you MUST use the code to get this. This only applies to Aquasana and you need to buy it from them direct.
The main difference is that a shower softener only produces soft water, while the filter actually purifies the water.
However, if you really want pure soft water then you MUST install a whole house water softener machine. This will mean that you get soft water from every faucet in the property.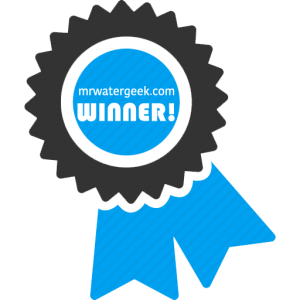 If you don't want all of that hassle then get the next best thing with a shower faucet filter.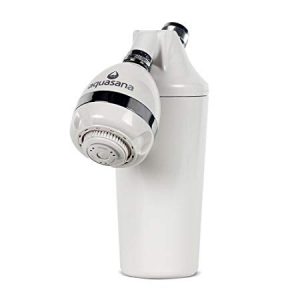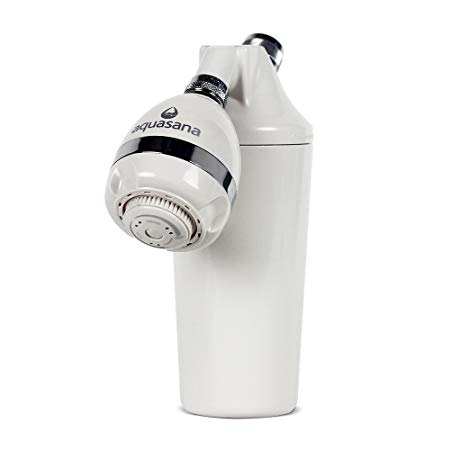 Fortunately, there are more and more water softening technologies that will make a salon grade water softener through a shower filter possible one day soon.
In the meantime, I've reviewed two excellent salon grade filter options that you can choose from.
Pelican Shower
Aqusana Shower
KDF (copper and zinc) filter
KDF copper/zinc filter
GAC carbon, Infrared Balls.
Natural coconut shell carbon.
Removes:
- Chlorine.
- Chloramines.
- Synthetic chemicals e.g. pesticides.
- Heavy Metals e.g. lead.
- Much more.
Removes:
- Chlorine.
- VOC's (Volatile Organic Compounds).
- Synthetic chemicals.
- Heavy metals e.g. lead
- Much more.
Pelican shower filter can process 15,000 gallons of water per cartridge, which is approximately 6 months worth water depending on the consumption.
Aquasana cartridges can process up to 10,000 gallons of water which can also last up to six months depending on your consumption.
A flow rate of 1.5 gpm.
A maximum flow rate of 2.5 gpm.
The Pelican shower filter is made of plastic and is white. Also available in chrome.
The Aquasana shower is made of plastic. Available in white.
Weighs 2.7 pounds.
Weighs 2.6 pounds.
No.
Yes.
Up to 50% OFF using promo code: AQGEEK50