Article Last Updated: November 2023
Gripe Water Dangers and Considerations
The most important thing to do is to make sure that you don't use traditional formulas that contain alcohol or sugar. Too much sugar is not good for babies and can negatively effect their eating habits.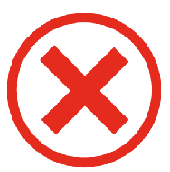 First things first, check the ingredients list. Do not buy any gripe water formula that contains alcohol, sugar or artificial flavors. This is why it is so important to specifically seek out "gripe water for babies" and not a generic formula.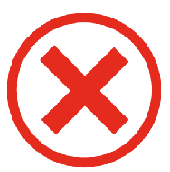 When reading the ingredients on the package be sure to look out for sodium bicarbonate and peppermint. If your gripe water includes these ingredients then you should be aware that baking soda or sodium bicarbonate can only be given to children with colic if prescribed by a doctor. This is because baking soda can sometimes affect the natural pH of your baby's stomach.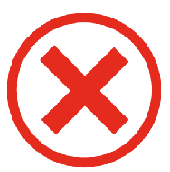 You should also be careful with gripe water that contains mint. Mint can sometimes aggravate reflux symptoms in a baby.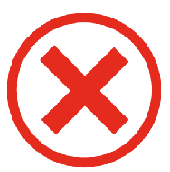 Depending on the needs of your baby, you should also avoid gripe water that contains gluten, dairy products, parabens and charcoal if your baby is sensitive to any of these ingredients.
Why Give Gripe Water To Babies?
Although crying is normal, sometimes parents find that their baby cries too much. This is despite them being well nourished and changed.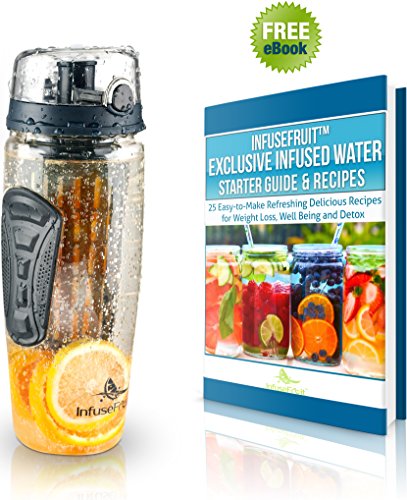 If your baby is crying uncontrollably then it may indicate a different kind of problem such as teething or colic.
A baby with colic can cry for several hours non-stop and this can be both frustrating and scary for new parents.
The exact cause of colic is not known but some people believe it is due to abdominal discomfort from gas.
The good news is that it can be fairly easy to solve a colic problem through a herbal remedy of gripe water.
What Is Gripe Water?
Gripe water are over-the-counter products that can help relieve the symptoms of colic in babies.
Some people describe colic as being when a baby has stomach pains from gas.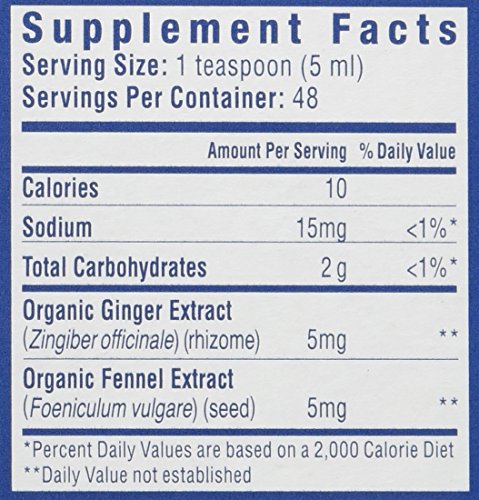 Gripe water is a herbal remedy in liquid form. It is fairly safe  for babies to drink and full of natural ingredients.
There are many variations, but most formulas contain a mixture of different herbs that include:
Ginger.
Fennel.
Chamomile.
Cinnamon.
Lemon balm.
Licorice.
All of the herbs in gripe water a natural ways to help with digestion and that is why it is usually helpful in treating colic caused by gas. You should also know that gripe water can sometimes help treat the pain of teething and discomfort of hiccups.
Gripe Water Ingredients
You might not need a doctors prescription for gripe water as it's an over-the-counter liquid herbal remedy. It typically includes ingredient herbs like fennel, chamomile, ginger, cardamom, cinnamon, cloves, dill, licorice, lemon balm or mint.
Of course the specific ingredient and amounts will depend on the brand you purchase.
For instance, if you read the label from Gripe Water Woodwards then you find that the active ingredient is dill oil and sodium bicarbonate.
Gripe Water Side Effects

Gripe water is generally safe to use and has been used safely for many years by many parents across the world.
However, some people do find that gripe water has side effects. For instance, some of the side effects include things like: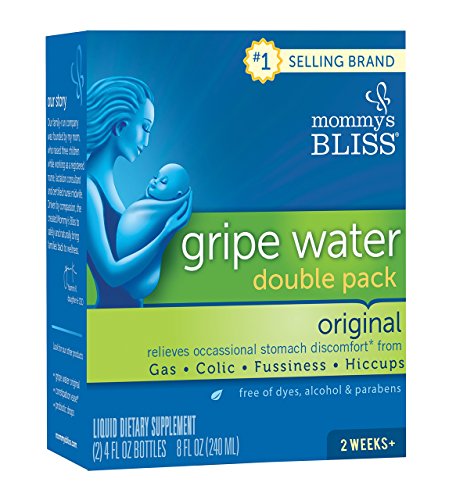 Itchiness.
Hives.
Watery eyes.
Vomiting.
Swelling of the lips or tongue.
Herbs, Allergies and More
You should consider that herbal remedies are not regulated by the US FDA (Food and Drug Administration). Which means that the FDA has not considered gripe water formulations safe or unsafe.
Another issue is that side effects of the herbs in gripe water can vary from mild stomach upsets to a more severe allergic reaction.
You should also be careful because some gripe water brands add small amounts of alcohol to their recipes.
Remember That Alcohol and Babies Do Not Mix
One reason why babies might find gripe water so soothing is that the original formulation contains alcohol.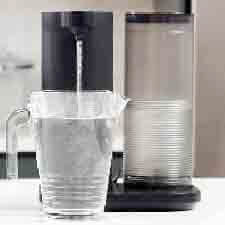 In fact, Dr. Ivan Blumenthal, in the Journal of the Royal Society of Medicine, says that gripe water can sometimes contain 3.6% alcohol.
So, a baby of 8.8 pounds that takes the recommended dose would consume the equivalent of 4.25 ounces of whiskey.
This amount of alcohol has the effect of knocking out a baby and putting them to sleep.
Bottom line: always read the label to make sure it is alcohol free.
Always Play it Safe
If you are interested in using gripe water then it's advisable to speak to your baby's paediatrician beforehand.
Do not buy gripe water from unreliable Internet sources. And do not make your own version at home. Doing anything like this could be more harmful than beneficial.
If your doctor approves the use of gripe water, buy from trusted brands that do not contain alcohol or sugar.
Ask your child's paediatrician for alternative ways to reduce the symptoms of colic or painful trapped wind as there is no guarantee that gripe water will work for your child.
Gripe Water Age Limit

Although gripe water is usually safe, it is not recommended for babies under 1 month. The digestive tract is sensitive and is still developing at this age. This is also consistent with the general advice you find with any bottle of gripe water that you buy.
For instance, Woodwards Gripe Water say their formula of gripe water for babies is suitable for babies between 1 to 12 months.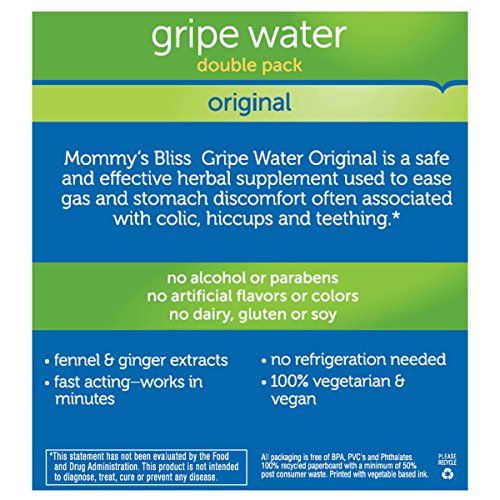 Here are some general rules and guidelines when it comes to gripe water for newborns (dosage):
NOT TO BE USED for babies up to 1 month.
Babies between the ages of 1 – 6 months old: one 5ml spoonful.
If your baby is between 6 – 12 months old then you should give them two 5ml spoonfuls.
You can give these doses during or after each feed (up to 6 times in 24 hours).
This is given as general advice only. ALWAYS READ THE LABEL.
When To Start Giving Gripe Water To My Baby?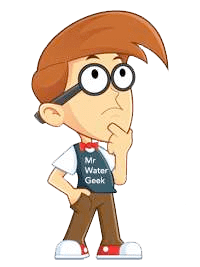 You can start giving gripe water to a baby after they are 1 month.
However, note there are some experts who suggest that you should not give it to an infant during the first six months of life.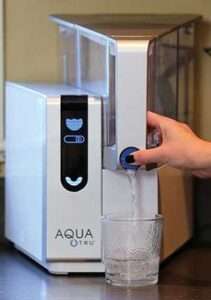 This is because they consider that doing this may increase the risk of introducing bacteria that causes allergies and can irritate the baby's intestines.
IMPORTANT:
Please make sure you speak to your paediatrician and ALWAYS read the label before giving anything to your baby.

AquaTru Water Filter

Berkey Water Filter

- Arsenic: Approx 90% (unspecified).
- Fluoride by 91.8% (WITHOUT extra filters).
- Lead 97.5%
- Benzene 99.9%
- Chlorine 96.6%
- Cysts 99.99%
- Arsenic by 99.9% (special filters required).
- Fluoride by 99.9% (special filters required).
- Lead 97.5%
- Benzene 99.8%
Available in 1-size only.
Available in various sizes.
Plastic materials.
Metal & plastic materials.
Number of filters: 3
Number of filters: 2 - 4
Filter methods: Mechanical, Reverse Osmosis & Activated Carbon filters.
Filter methods: Black microporous-filters & white fluoride Filters
4-stage filter process.
2-stage filter process.
Holds a maximum water capacity of 3-quarts.
2.25 Gallons
45.7 x 45.7 x 38.1 cm
19" High x 8.5" Diameter
System: 1 year limited warranty.
Filters: 2 years; System: 1 year.
Full Performance Data Sheet (AquaTru).
Berkey Contaminants List
NSF/ANSI test results
SPECIAL OFFER?
Yes, use code MRWATERGEEK

SPECIAL OFFER?
Yes, Big Berkey bundle sale