Article Last Updated: December 2020
This buying guide and water heater reviews will help you decide which one is right for you.
Have you had your water heater for more than 7 years? Is it constantly breaking down? Is your water heater no longer as efficient as it used to be? Or not as effective as the newer models?
If the answer to any of the questions above is "yes", then it's probably time for a new water heater.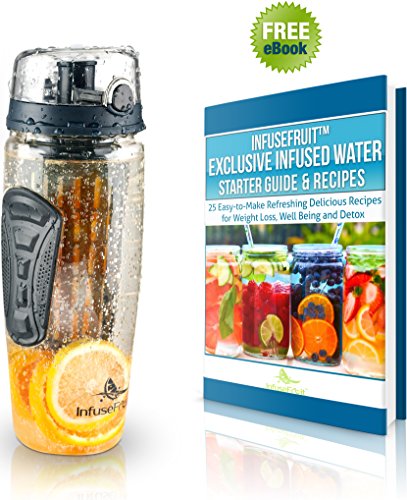 Homes with hard water are particularly at risk of creating inefficiencies because hard water creates tougher conditions for heaters.
Do you know that water heaters amount to almost 20% of your home's energy costs?
This means that getting a new more efficient water heater can in fact help you save money in the long run. As counter-intuitive as that might sound, you should consider that new efficiency standards means new water heaters over 55 gallons can cut your utility bills by 25-50%.
This article includes all the water heater reviews you will ever need. It will cover everything from what you need to consider before you buy and an in-depth analysis of all the models currently available.
Water Heater Reviews – Features to Consider
Warranty
Before trawling the internet to read a bunch of water heater reviews, think about how much warranty you want. This is a very important consideration because there is nothing worse than a broken water heater in the middle of winter. Most water heater warranties last for between 3-12 years.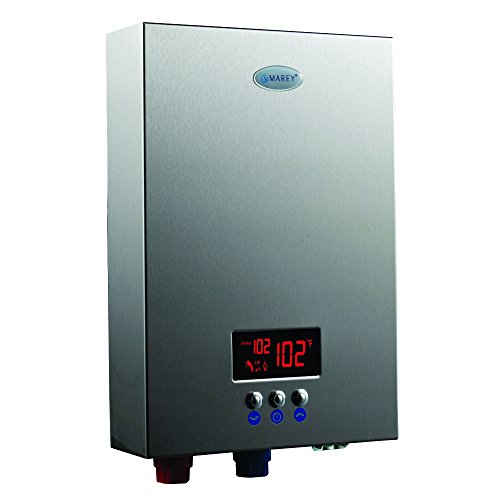 Getting a longer warranty is possible but will usually cost you more money. However, it is worth the initial upfront investment if peace of mind is important to you.
I usually work out how much warranty costs (over and beyond the free warranty that comes with the machine). After I have this number I work out how much it costs to buy a new machine. If warranty is cheaper than buying a new machine after say 15 years, then I go for it. If it's cheaper to buy a new machine then pay for extra warranty, then that approach makes more sense.
Anti-Scale Devices
The latest models of water heaters are usually able to reduce scale build up. They achieve this by swirling the water at the bottom of the tank, which prevents minerals from sticking to the bottom.
This is ideal if you have hard water issues in your home. It also extends the lifespan of your water heater as scale buildup can shorten the life of the heating element
One trick to buying a longer life water heater is to opt for one with a longer warranty of 12 years or more. Long warranty water heaters tend to have longer or thicker elements that leads to a longer life.
Brass vs. Plastic Drain Valves
The drain valve is how you drain water from the heater. You should be seeking a water heater with a brass drain valve. This is because brass lasts longer and is more durable than plastic. You can find the drain valve at the bottom of the water heater.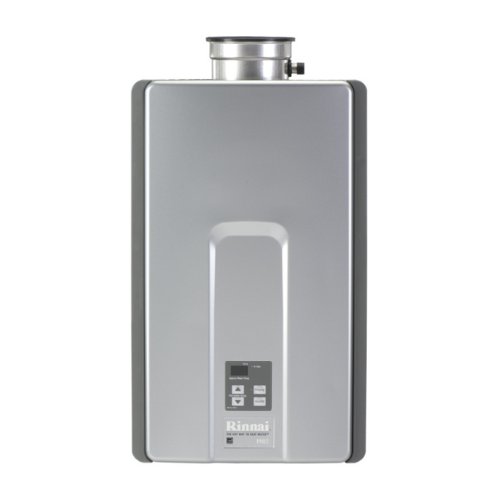 Glass-Lined Tanks
Glass-lined tanks in a water heater will reduce corrosion.
Digital Displays
Getting a water heater with a digital display is ideal because it takes away all the guess work.
A display will help you monitor levels and easily customize how the machine operates.
There are some advance heat/electric-pump hybrid water heaters that will even let you set it on vacation mode.
The result is a more efficient machine that saves you money in the long run as it will conserve energy when not in use.
Capacity
The vast majority of water heaters are sold based on how many gallons they can contain. But how much space do you have?
The important thing is that you don't assume that your new water heater is the same size as your current one or will fit where your old one did.
This is because the newer models tend to have more insulation and other efficiency improvements. The result is bigger, taller and wider water heaters than older models.


Tankless Water Heater ISSUES: 3 Problems You Should Know Before You Buy
1. A tankless water heater requires maintenance. The harder your water the more maintenance the heater will require. However, having a water softener (or naturally soft water) will reduce the amount and frequency of necessary maintenance.
2. Tankless heaters require electricity in order to run. This means that you will not have any water if your power goes out.
3. Be careful about where you place it because it can be affected by extreme temperatures. For instance, do not use an external tankless heater if you live in a very cold climate.

Why choose electric water heaters over gas?
Electric water heaters are typically cheaper than gas ones (although gas usually has cheaper fuel).
They tend to be slightly more reliable over the long term. This is mainly because it does not have a combustion system.
Electronic heaters do not need to be installed outside the home or need ventilation.
Furthermore, you do not need to pay extra installation costs for things like gas piping and ventilation.
If you want to go off the grid then use the electric water heater along with solar panels (instead of plugging them into an electric source).

Water Heater Reviews: The Best Electric Tankless Water Heater 2017
Stiebel Eltron Tempra 29
Rheem RTEX 13.
Ecosmart ECO 27.
1. Stiebel Eltron Tempra 29 Plus Electric Tankless Whole House Water Heater, 240 V, 28.8 kW
The Stiebel Eltron Tempra is a water heater machine from Germany. It is very popular because of its extreme efficiency and precision. This machine is a good option for people with a larger home that might include 2-3 bathrooms. It is also good for homes or commercial properties that have a high demand for hot water.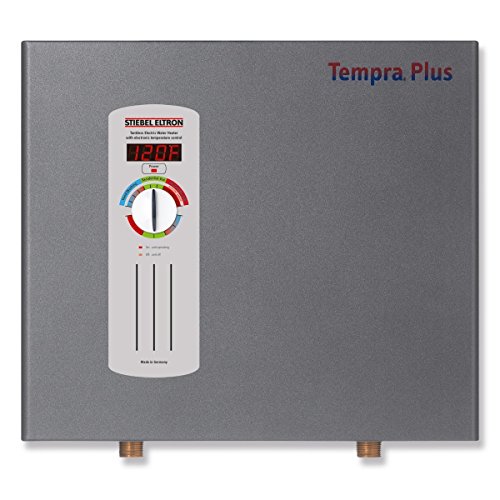 Cons:
The biggest downside is the cost. It is a durable, well-made machine with good features – and the price is reflective of this.

Pros:
Despite the high price, it is priced similarly to a gas water heater. However, this machine is a lot more powerful than a gas machine even though it costs roughly the same.
It is very efficient. The Stiebel Eltron Tempra 29 automatically changes internal settings so that it uses the exact amount it needs. This leads to a minimal amount of wasted energy. It also means that it adjusts water flow in times of high use.
People find that its automatic efficiency means it always provides hot water regardless of how many other appliances are running. Contrast this to other hot water heaters that drop hot water supply when another source needs hot water (e.g. washing machine, faucet etc.)
You can also expect the Tempra 29 Plus to automatically adjust (in real time). It will change its operational settings to accommodate changes in water pressure as well as temperature fluctuations.
The manufacturer does not even have to list the maximum flow rate because the Tempra's unique system is so effective. This means you don't need to think about rationing your hot water needs but instead let the machine take care of everything for you.
You get a 3-year warranty on parts, which is a lot more generous than other hot water heaters on the market at the moment.
Overall: It is one of the best electric hot water heaters available. It is an efficient machine that can handle high-demand use in both residential and commercial properties.
This is the choice for you if you have a larger household of up to 4 people as it can seamlessly run 2 showers at once. It's also a good choice for smaller homes, especially if you want absolute assurance of hot water. This is a system that will work efficiently to save you money in the long term.
The Tempra hot water machine has an outstanding reputation for durable, efficient and problem-free performance.


Rheem Water Heater Review
2. Rheem RTEX 13 Electric Tankless Water Heater, 4 GPM
I like the Rheem RTE 13 because it's rugged, space and energy efficient. It has a digital thermostat and user-friendly controls. I would consider this to be a good choice if you live alone or have a small household. For instance, this hot water heater is good for small 1-2 bedroom homes or even as a single-room option for en-suite bathrooms or a guest washroom.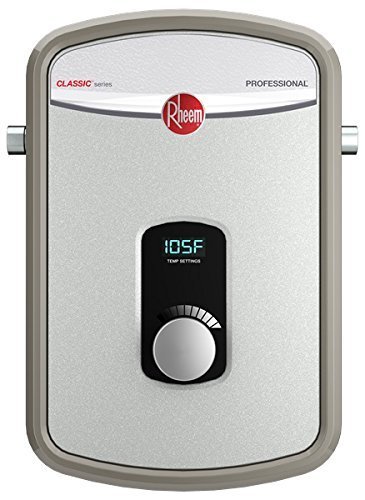 Cons:
Some consumer reports suggest the units' flow rate may not work as well in cold climates. This is especially true in bigger households. However, note that this is also the case with the majority of water heaters without a tank. If this is a concern for you then select models that do NOT have smart management systems in the controls.
This unit might not be the best choice for you if you live in a very cold area and expect to use this machine for a low-flow shower.
Also note that the Rheem RTEX has a lower out put rate so you may have to limit to one shower at a time.

Pros:
A maximum flow rate of 4 GPM is higher than normal, especially at its relatively low cost.
Ideal for a smaller home where there will only ever be one shower used at a time. Or for homes with showers equipped with 1.5 GPM (low flow) fixtures.
It is super compact so good for you if you don't have a lot of space or smaller home. This hot water heater can easily fit in tight cramped spaces, a sink or a small cupboard.
The RTEX 13 is by far one of the most affordable machines on this list. It is capable of saving energy due to high efficiency. This means the unit can pay for itself (in terms of unit and price of installation) within 17 months.
The Rheem brand has a long established reputation for reliability and quality.
Although the RTEX13 has not been on the market for very long, it already has a good record for reliability from online customer reviews.
Overall:
Rheem RTEX13 is perfect for small households with 1-2 bathrooms or premises where there is not a high demand for hot water. It may also work for homes where people are willing to only do "one hot water task" at a time. If you don't like the idea of managing your hot water use (if there is more than 1 person in the house) then this is probably not the model for you.
Bear in mind that this is also not the ideal choice for homes located in colder climates.
Get this hot water machine if you are looking for a small-scale compact unit that is also efficient.


Ecosmart Eco 27 Electric Tankless Water Heater Review
3. Ecosmart ECO 27 Electric Tankless Water Heater, 27 KW at 240 Volts with Patented Self Modulating Technology
The Ecosmart ECO 27 is for you if you are looking for a very powerful water heater that can handle high demands in the coldest climates.
This is the model for you if you took a look at the Rheem, decided it's a little to small and unable to meet your needs, then you need this one.
It is Ecosmart's most powerful heater and is able to supply your home with all your hot water needs. It's so powerful that some users use it as the only hot water source for vacation properties, cabins and lake houses.
The extra capacity it is able to deal with also attracts a higher price tag. But the cost is comparatively quite reasonable. Especially when you consider that it can supply a high demand small to medium-size home in a colder climate.

Cons:
Although it is a high capacity unit it probably can not supply enough GPM for bigger homes of about 5+ people who all use the shower at the same time.

Pros:
The manufacturer claims that this unit can heat 3 GPM in the coldest inlet water, which is 37 degrees and goes up to 6 GPM in warm climates.
It is a good choice for a 3-5 people medium-sized home.
This unit is a lot more consistent and a steady performer especially in cold climates when compared to other models like the Rheem RTEX13.
Comes with a modulating control system.
The Ecosmart ECO 27 is able to self-adjust according to the pressure setting and power usage. The result is a consistent output of hot water for you.
Its capability for self-adjusting means it is more efficient and this results in lower energy bills.
LIFETIME WARRANTY comes with the machine and covers the unit itself. This is by far the most generous warranty available for any hot water heater on the market today. It's also one of the reasons why it gets a double thumbs up from me.
Overall:
The ECO 27 has the best features and one of the highest capacities making it ideal for almost any sized home. Especially homes where people are likely to draw on hot water at the same time. It's also a good choice for you if you need a little more output or climate compensation than some of the other models can manage.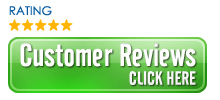 One slight issue to note with lifetime warranty…
Some customers have talked about issues in trying to qualify for the lifetime warranty because of details in the fine print. To avoid this make sure you carefully register your machine and install it by following every step (and detail) provided in the the manufacturer's instructions.


Best Electric Tankless Water Heater Comparison Table
| | | |
| --- | --- | --- |
| Stiebel Eltron Tempra | | |
| | | |
| Max Flowrate: Unlisted | 4 GPM | 3 GPM |
| 3 Year Limited Warranty | Unlisted | Lifetime Warranty |
| $$ | $$ | $$$ |
| 4.7 out of 5 | 4.1 out of 5 | 5 out of 5 |
| | | |
| | | |

Whole House Gas Tankless Water Heater
Rheem RTGH-95XLN Gas Outdoor Whole House Tankless Hot Water Heater
Unlike electric water heating the Rheem RTGH-95XLN uses gas and can be based outside.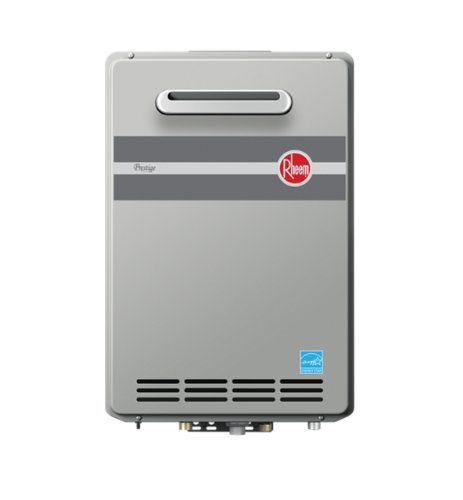 This review is for one of the best whole house gas tankless heater.
It is ideal for high demand situations and has the power of two units.
Specifications and best features:
All Rheem models are listed by third-party certifications like GAMA/AHRI.
Provides continuous hot water in a way that is energy efficient.
Small and compact in size, making it a good fit for smaller homes.
Has an environmentally friendly Low NOx burner that meets SCAQMD rule 1146 requirements. Or in other words, this is very environmentally efficient!
Other great features include a digital display unit that shows the maintenance codes temperature setting and even has a self diagnostic system.

Water Heater Reviews – Here Is My Top Pick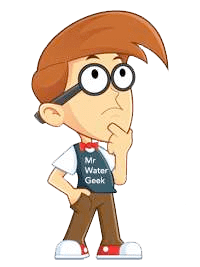 All 3 of the water heater reviews in this post are both well-designed and well-made.
The main things that distinguish them is their price and their capacity.
Small apartment with 1-2 people =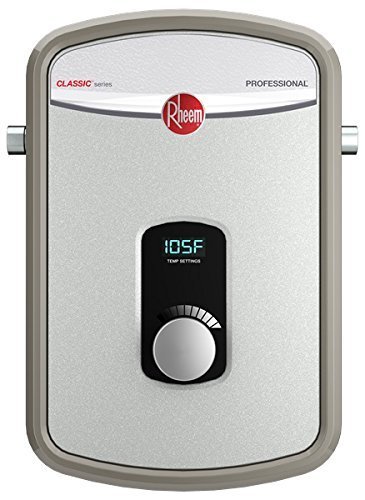 Rheem RTEX 13. It is compact, very reliable and space-efficient.

Medium size household with 3-4 people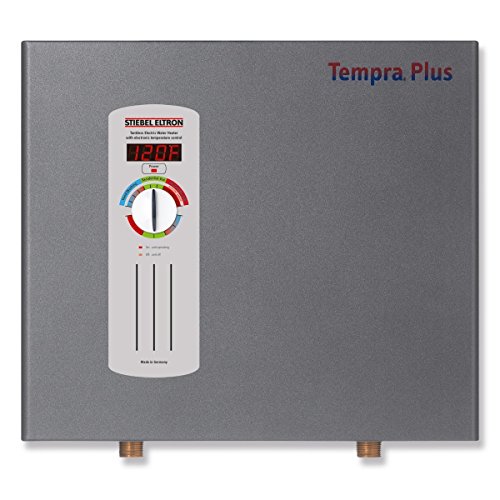 = Stiebel Eltron Tempra 29. It has a larger capacity than the RTEX, efficient with automatic self-adjusting which means you can set it and forget it.

Larger homes of 5+ people that might also need hot water for multiple sources at the same time =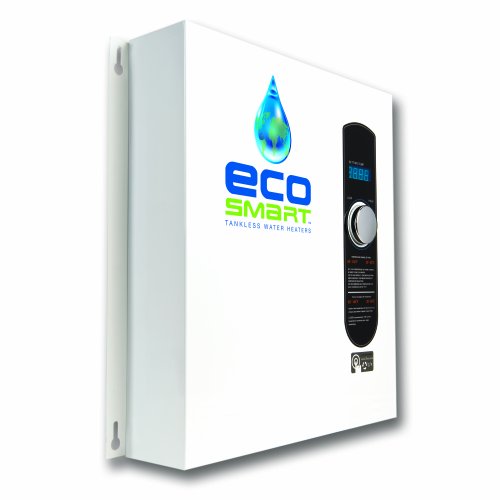 ECO 27.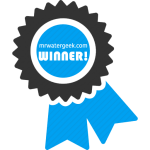 It is by far the most advanced on this heater water reviews list in terms of features. Ideal for cooler climates and high usage homes.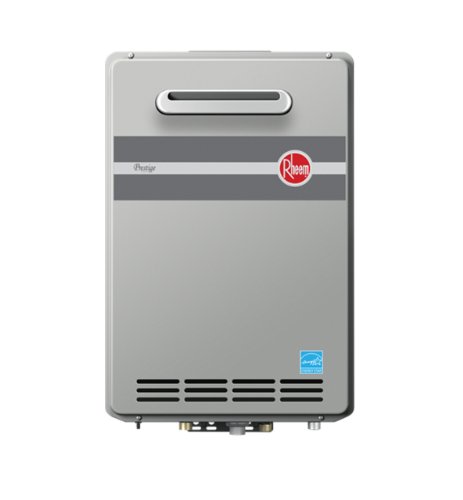 Need something for a larger home or office building then consider getting the a heavy duty unit.
For instance, something like the Rheem RTGH-95XLN gas outdoor whole house tank-free hot water heater.