Article Last Updated: July 2022
This Tyent ACE 13 review highlights all the best and worst features of this device.
"ACE" stands for "Above Counter" and the 13 refers to the 13 platinum coated titanium solid mesh hybrid plates. This is currently the highest number of plates on the market today.
This is an important thing to know because more plates = better ionized water.
Many people consider Tyent ACE-13 to be one of the best water ionizers on the market today. Yes, it is very expensive but comes with lots of stand-out features.
Specifically the ability to provide the highest level of water pH (up to 12 pH) as well as purify your water with multi-level stage filtration.

These are not weak flimsy filters either.
We are talking duo filters that remove contaminants down to between .05 and 5 microns. This means that you will never have to worry about things like sediment, mud, sand or rust in your water.
There are also some new features and upgrades from the older Tyent models. This includes a motion sensor, eco-friendly mode and molecular hydrogen boost (which means you will effectively get hydrogen water).
However, with a hefty price tag of thousands of dollars is it worth it?
This ACE 13 review will go through everything I know about this device to help you answer this very question.
Tyent ACE 13 Review
The Tyent ACE-13 is by far the most advanced countertop water ionizer available today.
Hands free motion-activation, lifetime warranty, high quality food grade materials, 2 powerful filters and fully customizable water settings of alkaline, regular filtered and hydrogen boosted water are just some of the things that justify the high price tag.
Tyent ACE 13 Review in Detail
This latest Tyent model has some great new features that add a level of customization and convenience that we haven't seen in any other machine. We also love the Tyent lifetime warranty and Tyent company culture.
This above counter water ionizer has 13 platinum-coated titanium plates hence the name ACE-13. The result of this is a device that will sit on your counter top and produce ionized alkaline water at the press of a button.
The number of plates is equal to the quality of the ionized water that it produces. 13 plates is currently the highest number of plates available on the market right now.
It features a sleek design that makes it suitable for any modern kitchen design.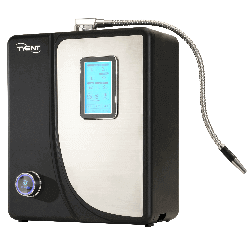 Even though it sits on top of your counter, the slim line design means that it will not take a lot of space. It has a small door opening for the easy to load filters and the front is made of stainless steel. You can adjust the level of water filtration with its jog dial control.
However, you get a lot more than this for the high ticket price. The Tyent ACE-13 is packed with lots of high tech features and upgrades.
Some of the standout features are things like automatic self cleaning, a flood prevention sensor, eco mode and the ability to generate hydrogen water. This is through its hydrogen boost option which is not available from ionizer machines from other brands.
The gut punching price tag is softened by the lifetime warranty and the guarantee you get during the first 75 days. This means you effectively get a 75-day trial period.
Also, the 100% lifetime warranty covers both parts, labor and service.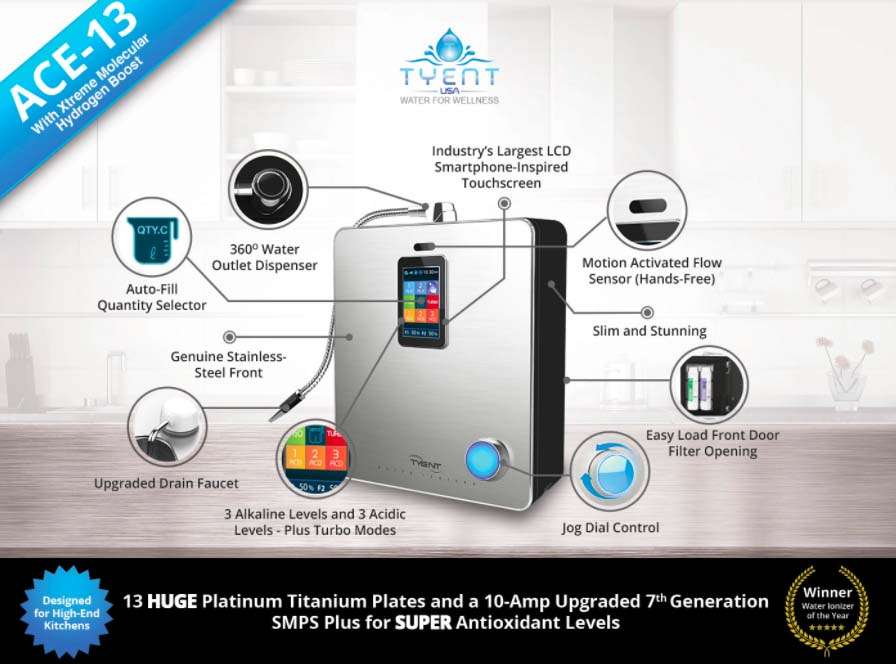 Key Features:
Touch Screen Controller
You will automatically know how to use the touch screen controller if you have ever used a smartphone. This is where you control, setup and specify what type of water you want.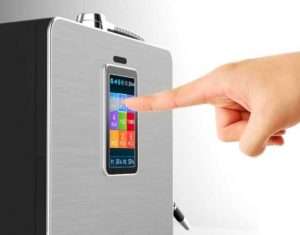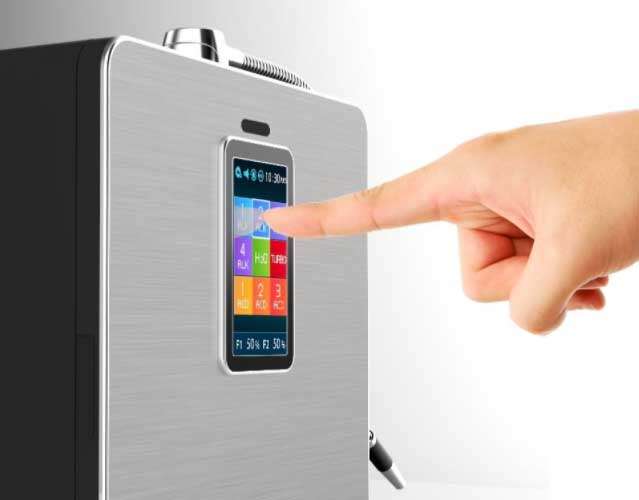 The touchscreen gives you the option of choosing between different levels of alkaline, acidic and turbo water modes. You can even choose the exact quantity of water that you require.
However, if you don't know how much water you need, the flow sensor means that it will automatically stop when your glass is full.
Motion Sensors
Hands full? No problem. Simply wave at the ACE-13 to operate it. You can stop and start it by a simple hand wave through its flow sensor.
Duo Filter System
There is no point drinking alkaline water that is full of dirt and contaminants. Unfortunately, the safety of tap water is questionable at best.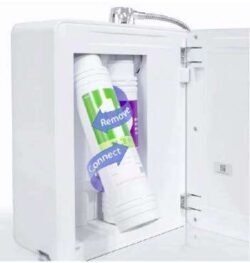 This is a big issue because the ACE-13 connects directly to the kitchen faucet for its water supply. The good news is that all the water that goes through the machine also goes through 2 ultra filters.
These filters are capable of removing solid contaminants. Anything over the size of 0.5-5 microns. This includes things like rust, sand, mud, sediments and other forms of debris.
The filters make sure that the carbon doesn't break away. Another advantage of this water filtration system is that it purifies water without using any chemicals.
The filters are easy to remove and replace in 3 simple steps.
Hydrogen Boost
This is by far one of the most unique features of this model. Most water ionizers at a similar price point do not also provide you with the ability to create what is effectively hydrogen water on tap.
Hydrogen water is highly sought after because of its potential healing properties. The ACE-13's hydrogen boost feature means you can add therapeutic levels of molecular hydrogen to your ionized water.
What's In The Box?

The Tyent ACE-13 machine unit.
Installation equipement.
An instruction manual.
2x ultra filters.
(Get up to 10 free upgrades and addons by using (

Coupon Code: WaterGeek

).
Technical Specifications
Negative ORP Levels: Up to -1050*
pH Levels: 1.7-12.0*
Display: 4″ TFT LCD touch screen.
Surface Area: 385 square inches.
Plate Size: 7″ × 4 ¾"
Fully adjustable with 99 presets per level.
Power Settings: 4 Alkaline, 3 Acidic, 1 Turbo (for both alkaline and acidic output) 1 Neutral.
Plate Material: Solid mesh hybrid medical grade, strengthened titanium plates dipped multiple times in platinum.
Filers: x2 ultra filters.
Operational Controls: Interactive multimedia touchscreen.
Safety featues: Flood prevention sensor.
Cleaning: Automatic self-cleaning.
Max ORP (Oxidation-Reduction Potential): -1050 mV.
pH range: Between 1.7 to 12.0
Installation type: Above counter.
Machine weight: 5kg
Dimensions (mm): 300W x 135D x 350H
75-Day trial period.
Warranty: Forever Lifetime.
Tyent ACE 13 CONS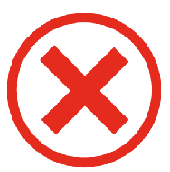 By far the biggest issue with the ACE-13 is the high price tag. It costs several thousands of dollars and this will be the biggest barrier for most people.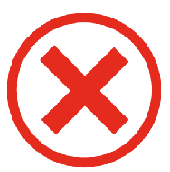 Although it comes with a forever lifetime warranty, this might only apply to North American customers.
Tyent ACE 13 PROS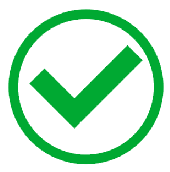 A touchscreen that has a similar look and feel to a smart phone interface.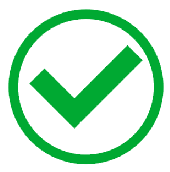 You can customize your water to have as little or as much pH as you want or simply opt for standard H20.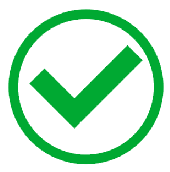 It provides you with very high levels of negative orp, which gives the water potential healing properties.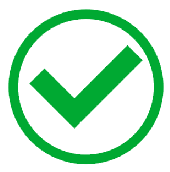 Hydrogen boost technology.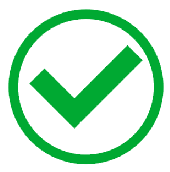 Filter replacement indicator.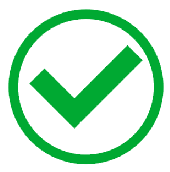 Has safety featues like a flood prevention sensor.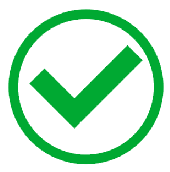 Uses 13 platinum-coated titanium sold-mesh hybrid plates.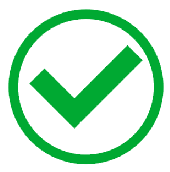 Has a high flow rate of half a gallon per minute (approximately).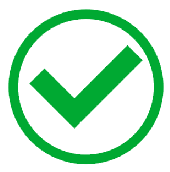 Sleek space saving design.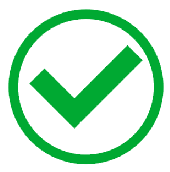 The newer models have an upgraded drain faucet and this means that it can fit any sink.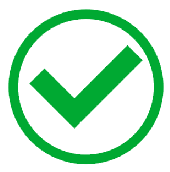 It has a 360 degree water dispenser. This essentialy means you can decide which side of the sink you want to put the ionizer.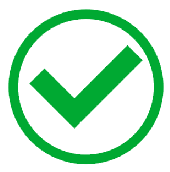 A free 75-day trial period.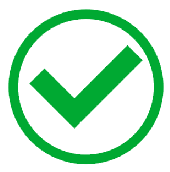 Lifetime warranty on parts and labor.
13 Platinum-Coated Titanium Plates.
13 Platinum-Coated Titanium Plates.
1.7-12.5 pH
1.7-12.5 pH
Up to -1150 ORP
Up to -1150 ORP
Dual Ultra .01 micron filters that remove over 200 contaminants including drugs and heavy metals like lead.
2 Filter System: active-carbon with EM ceramics filter and UF membrane filter.
5kg
5.6kg
18 x 14.1 x 7.6" (inches).
Package dimensions.
Ionizer: 14in (W) x 5-3/8in (D) x 14in (H)
Dispenser: 11.5in (H) x 2in (D)
FOREVER No Hassle Lifetime Warranty.
FOREVER No Hassle Lifetime Warranty.
$$$$
$$$
(Free Gifts & Upgrades with Coupon Code: WaterGeek)

(Free Gifts & Upgrades with Coupon Code: WaterGeek)

Coupon Code: WaterGeek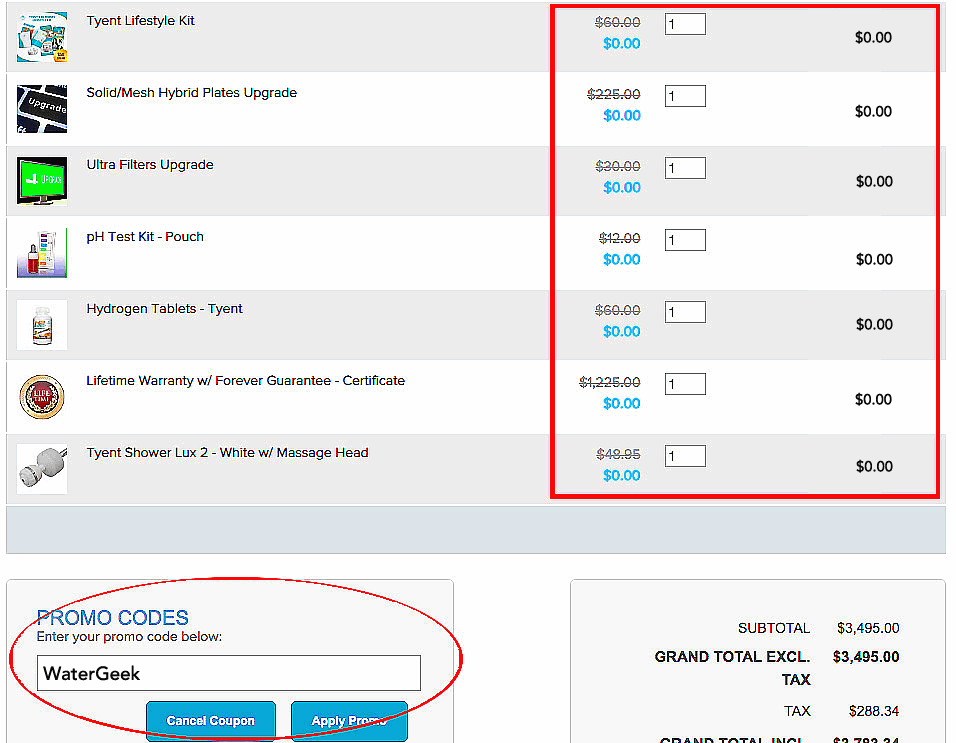 Is It WORTH It? Tyent ACE 13 Review Conclusion
Yes.
By now this Tyent ACE 13 review shows that it is worth it if you can afford it.
T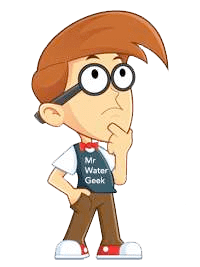 his is a luxury high kitchen machine that is for any one who wants to drink the best quality of water possible without the inconvenience of buying bottled water.
It sits on your counter top next to the sink and tap faucet. This is because it needs direct access to the water supply.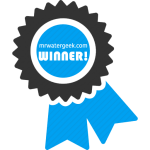 However, the device is not as bulky as it looks in the pictures. The dimensions are only 300mm (W) x 135mm (D) x 350mm (H) and it only weighs 5kg.
Getting a premium ionizer means you also get better quality filters. For instance, Life Ionizer machines at a similar price point only have 1 filter instead of 2 like Tyent.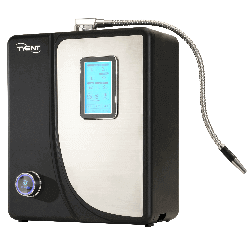 These 2x ultra filters are capable of removing up to 99.9% of sediments, bacteria and contaminants.
The ACE-13 has lots of advanced technological features.
This includes things like a motion sensor that effectively gives you "hands free" operation. Self-cleaning, flood prevention, eco-friendly modes, different levels of alkaline, acidic and regular drinking water options are just some of the other features that come with this device.
All products that come from Tyent come with dozens of accreditations and awards that certify that their ionizers meet international health, safety and environmental standards.
Perhaps the best feature is its forever lifetime warranty that includes both parts and labor.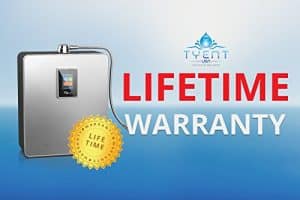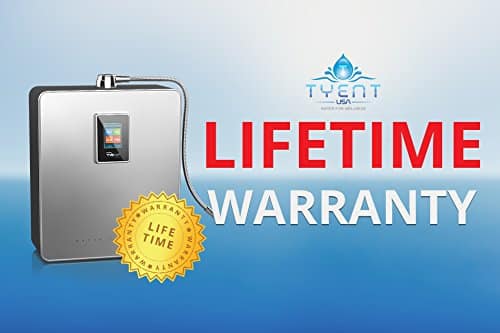 However, you also have the choice of having the water seamlessly come through the kitchen pipe directly to the faucet or by getting the under counter version called the UCE-13 PLUS.
It allows you to replace your existing faucet with one that will dispense freshly made ionized water.
This is great for you if you do not have extra counter top space and all of this comes with a super-fast flow rate.
Coupon Code: WaterGeek