Article Last Updated: September 2022
Sea salt benefits for skin?
Yes, you might be surprised to learn that there are many sea salt benefits for skin. In fact, sea salts are now more popular than ever.

Not only at the dining table, but also in skin products. It can be found in various forms of bath salts, soaps and scrubs.
Sea salt is obtained by removing water from oceans or salt lakes and allowing the water to evaporate to leave the salt behind.
Then the saline is extracted from salt deposits in the soil and processed in the production of "clean" salt.
Natural salt (not the horrible white bleached table salt that is full of chemicals) has so many health benefits. This is because it is full of rich nutrients.
But there is now new evidence to suggest that it doesn't just do you good on the inside, it does good on the outside too.
This article will explain how and why natural mineral rich salt can be an essential part of your beauty regime.
Sea Salt For Skin Scrub
There are many types of sea salts available and some mixture of this can work in the form of a sea salt scrub. However, purveyors of sea salt believe that dead sea salt can be the most therapeutic and promote the desired "salty shine" on the facial skin.
It can also provide you with the most sea salt benefits for skin.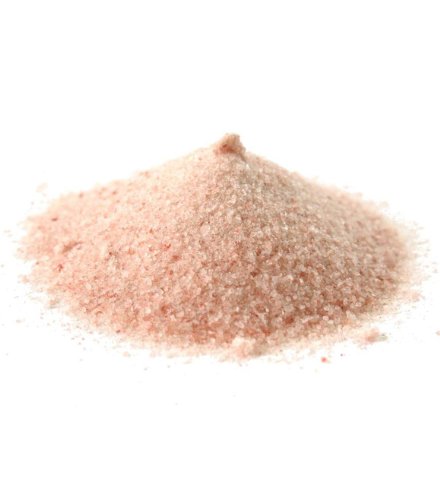 To make a salt scrub mix, combine 1 cup of finely ground sea salt, add 1/4 cup extra virgin olive oil and 10 drops of essential oil of your choice.
Mix until it is evenly distributed and lightly moistened with the oil.
If the mixture appears too moist, add more sea salt.
Put your sea salt scrub mixture in a jar with a screw cap for later use.
Apply the sea salt scrub to damp skin and gently rub with circular motions to promote proper exfoliation.
Avoid active scrubbing over areas of inflamed acne or mucous membranes.
7 Salt Water Benefits For Skin
Our bodies contain the same concentration of minerals and nutrients as sea water.
This means it is not surprising that sea salt is a natural ally to body balance, protecting and restoring your body and skin.
In simple terms, This ingredient can help you get smoother skin, lighter teeth and healthier nails.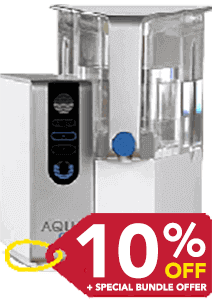 One of the major differences between sea salt and regular table salt is the mineral content.
Sea salt is loaded with minerals, including potassium, calcium, magnesium and sodium.
All of which play an important role in health, function and cellular communication of our skin. When the mineral balance of the skin is not balanced.
You will see symptoms like dryness, dullness, irritation and spots, especially as the weather gets drier and colder.
Bringing sea salt from the kitchen into your beauty routine can help balance and improve hydration. It can also strengthen the protective barrier of the skin and activate all the cell-to-cell communication signals that decrease as you age.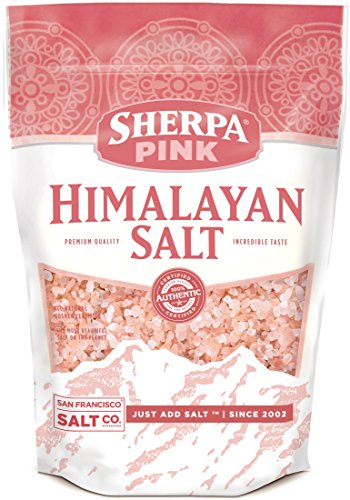 1. Sea Salt For Skin Balance
Both salt and honey have anti-inflammatory properties to soothe the skin and relieve breakouts and irritation. They also help to balance the production of oil and to maintain hydration in the layers of the skin where it is most needed.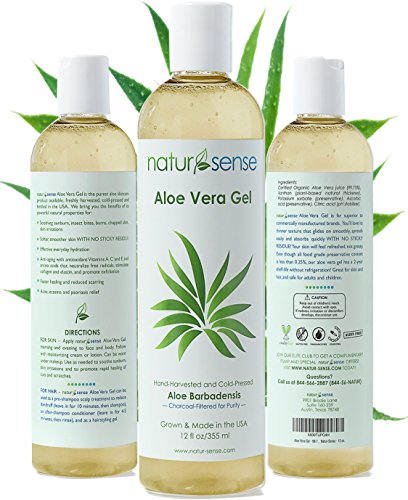 Try It For Your Self:
Mix two teaspoons of sea salt (preferably finely ground) with four teaspoons of raw honey to a spreadable paste.
Apply evenly to clean and dry skin and avoid the eye area.
Let it stand for 10 to 15 minutes.
Before rinsing, soak a washcloth in very warm water and gently wring it out.
Put the warm towel on your face for 30 seconds.
Use your fingers to gently exfoliate while rinsing the skin thoroughly with warm water.

2. Sea Salt Cleanse Mix For Acne
Salt helps to deeply cleanse the pores, balance the oil production and fight bacteria that can cause rashes and acne.
Try It For Your Self:
Mix one teaspoon of sea salt with four ounces of warm water in a small spray bottle until the salt dissolves.
Mist on clean and dry skin, avoid eyes.
Use daily or twice a day.

3. Softening Sea Salt Body Scrub
Salt is a gentle natural exfoliant that removes dead skin. It also has minerals to soften the skin and restore hydration.
Try It For Your Self:
Mix a quarter cup of salt and half a cup of olive oil or coconut oil in a thick paste.
If you want, add 10 drops of your favorite oil.
Apply in the shower with a cloth, sponge or palms, gently rubbing your skin in a circular motion.

4. Sea Salt Anti-Dandruff Treatment Of The Scalp
Salt helps loosen and remove existing flakes while stimulating blood circulation for a healthy scalp. The ingredient also absorbs excess oil and moisture to prevent fungal growth and inhibit the root of dandruff.
Try It For Your Self:
Separate your hair a few times and sprinkle a teaspoon or two of salt on your scalp.
With wet fingers, massage your scalp gently and thoroughly for 10 to 15 minutes (if you can recruit someone for it, it is very relaxing!).
Wash and care for your hair with your favorite products.
The results are displayed immediately.

5. Sea Salt Face Oil Tonic
Salt helps to deeply cleanse the pores, balance the oil production and fight bacteria that can cause rashes and acne.
Try It For Your Self:
Mix one teaspoon of sea salt with four ounces of warm water in a small spray bottle until the salt dissolves.
Mist on clean and dry skin, avoid eyes.
Use daily or twice a day.

6. Relaxing Sea Salt Bath
The salt absorbs dirt and toxins and deeply cleanses the skin pores. The mineral content of salt helps to restore the protective barrier in the skin and helps to maintain hydration.
You will notice that your skin does not wrinkle after a long and good immersion in salt water. This suggests that a salt bath will help the skin retain its moisture. Magnesium in sea salt can also help to reduce water retention (i.e. swelling) in the body.
Try It For Your Self:
Add a third of a cup of salt to a tub of warm water and leave to dissolve.
Soak for 15 to 30 minutes.

7. Sea Salt Rejuvenating Exfoliation
Salt is a skin soothing exfoliant that restores the skin. Aloe vera moisturizes, heals and helps reverse skin cells. While lavender is a natural antiseptic that increases blood circulation.
Try It For Your Self:
Mix half a cup of salt, a quarter cup of pure aloe vera juice or gel, a quarter cup of oil (your choice!).
A spoon of dried lavender and 10 drops of lavender essential oil.
The resulting mixture should form a thick paste.
If it is too dry, add a few drops of extra oil.
Apply in the shower with a cloth, sponge or palms, gently rubbing your skin in a circular motion.

Salt Water Benefits For Teeth, Nails & Mouth

Sea Salt Nail Rinse Treatment
The salt softens the cuticle and the skin and strengthens the nails. Baking soda and lemon work to reduce the yellowish color and brighter and healthier looking nail patches.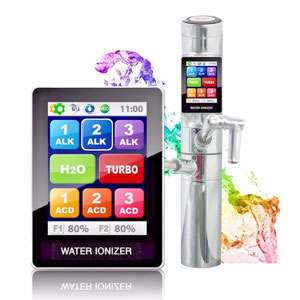 Try It For Your Self:
Mix a teaspoon of baking soda, a teaspoon of salt, a teaspoon of lemon juice and half a cup of warm water in a small bowl.
Soak nails in the solution for 10 minutes.
Then rub with a soft brush.
Rinse your hands and moisten them.

Use Sea Salt As A Natural Mouthwash
Salt acts as a disinfectant against bacteria that can cause gingivitis and halitosis.
Try It For Your Self:
Half a teaspoon of salt, half a teaspoon of baking soda and a quarter cup of water, until the salt mix in solution.
Move the solution around your mouth and between your teeth.
Spit, then rinse out.

Sea Salt For Natural Teeth Whitening
Salt and baking soda are mild abrasives that remove stains and whiten teeth. Salt also contains a natural source of fluoride, which is an advantage for your teeth and your gums.
Try It For Your Self:
Mix one teaspoon of salt and two teaspoons of baking soda.
Dip a wet toothbrush into the mixture and brush your teeth normally.
If the taste is too intense, try adding some toothpaste to the brush before adding it to the mixture.
Is Table Salt Good For Your Skin?
Short answer, no.
To take advantage of the sea salt benefits for skin, you must use high quality natural salt.
Table salt is the worst kind of inferior salt. It is made with chemical products that bleach the salt (hence why it is so white when compared to natural salt).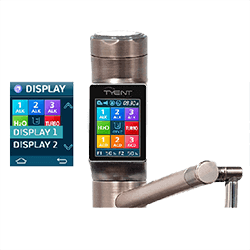 All the chemicals present in table salt outweigh any benefits you may get from using it.
Hence, if you want health benefits from salt then you must use the natural chemical-free version.
This includes Pink Himalayan Salt and Celtic Grey Salt.
Salt On Face Acne?
So let's start with a simple fact about what acne is and why it appears. Acne occurs when pores are clogged and sebum (oil) is trapped.
According to Acne.org, the reason for this is unclear.
However, once the pores are blocked, the bacterium begins to grow, causing acne breakouts. Some acne treatments on the market include chemical solutions.
But if you're looking for a natural way to defeat your acne, salt has antimicrobial properties that can help reduce acne breakouts.
Sea salt can be used in various ways to reduce acne. However, before attempting any sea salt remedy, also wash your face with a detergent containing ingredients that combat acne.
Is Salt Water Good For Skin Infections?
For open wounds that are infected, proper cleansing is important for the healing process.
Soak the injured area in warm water or place a damp cloth over the wound three times a day for 20 minutes.
Use a warm salt water solution containing two teaspoons of natural sea salt for every liter of water.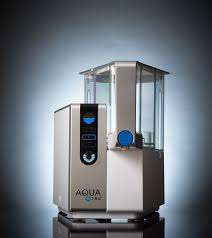 Use this solution to remove all pus and loose crusts. (Do not use hydrogen peroxide as it is a weak germ killer).
Dampen the wound with warm salt water three times a day until there is no infection.
Then cleanse the wound and change the dressing once a day until the wound has healed.
For closed wounds that are infected: Apply a heating pad or warm damp cloth to the red area three times a day for 20 minutes. This helps in administering the antibiotic to the infection.
For sewn wounds: Moisture should be avoided during the first 24 hours. Then wash the surface once a day with soap and water. Avoid soaking the wound until all seams are removed.
Is Saltwater Good For Your Hair?
Yes but only in very small quantities and only if it is high quality salt like Pink Himalayan salt.
Good quality natural salt can help detoxify the skin, reduce swelling and treat wounds among many other benefits. So there are sea salt benefits for the skin on your scalp but not so much the hair itself
Over-exposure to salt water can cause havoc on your hair. Like your skin and the rest of your body, your hair can "dry out".
And it will dry out if too much moisture is lost through interaction with a lot of salt.
Salt For Skin Whitening
Most people eventually suffer from unwanted skin darkening.
There are many reasons why this can happen: rubbing, skin irritation from waxing, sun damage (freckles, hyperpigmentation).
Skin can also become dark after it heals from injury, acne, skin allergies or rash, contact points (e.g. knees, elbows, back of the ankles) or skin ailments.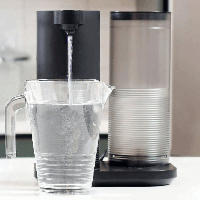 The best way to "whiten the skin" is to block the smoothness of the skin by treating your skin with Epson salt.
It works like a great exfoliant and leaves a smooth and shiny skin with regular use.
This is one of those ingredients that you can find in your kitchen and it is also cheaper than the expensive scrubs found on the market.
You can also choose to invest in skin whitening or bleaching creams, serums and special over-the-counter treatments.
But disclaimer and important note: please please please always consult your doctor and dermatologist before attempting to whiten your skin.
Sea Salt Benefits For Skin?
Sometimes the best remedies in life are the simplest.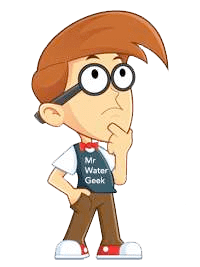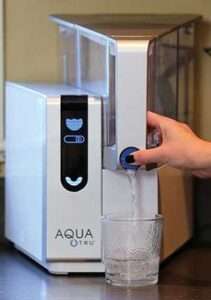 This is true of using high quality natural sea salt for closing your pores, balancing oil production, and rejuvenating your skin.
You do not need luxurious skin creams filled with chemicals and preservatives for a youthful glow.You can start to improve the quality of your skin with only two things: water and high-quality salt.
The good thing about salt water is that there are many ways to use it.
A glass of warm salt water is an excellent way to start the day and promote inner healing.

Whenever you use a natural form of salt (and avoid drinking seawater), it improves your sleep, reduces inflammation, facilitates digestion, promotes hydration, detoxifies your cells, improves the health of your bones and more.
It Turns Diet Coke, Monster and Red Bull Into Clean Drinking Water


Scientific References
Karami, A. et al. The presence of microplastics in commercial salts from different countries. Sci. Rep. 7, 46173; doi: 10.1038/srep46173 (2017).
Mohd Nani SZ, Majid FAA, Jaafar AB, Mahdzir A, Musa MN. Potential Health Benefits of Deep Sea Water: A Review. Evidence-based Complementary and Alternative Medicine : eCAM. 2016;2016:6520475. doi:10.1155/2016/6520475.
Yang, D. et al. Microplastic pollution in table salts from China. Environ Sci Technol 49, 13622–13627 (2015).