Article Last Updated: December 2020
How Much Do Water Softeners Cost?
Whole house water softener prices tend to start at $400 (US) or £575 (UK) and can go up to $5000 (US) £4,500 (UK) for domestic units.
You can get cheaper softeners starting at $150+ but they have a smaller capacity (e.g. for a small 1 bedroom flat) or are portable.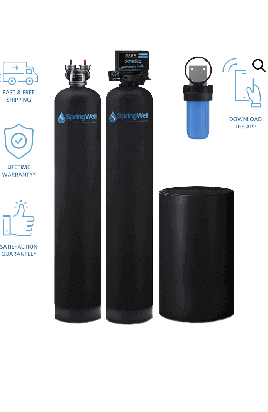 Commercial water softeners cost more money as they are usually larger. Prices start at $1000 (US) and £1298 (UK) and go up to over $10,000 because they have a larger water capacity and usually need to supply soft water on-demand 24-7.
Water Softener Brands List


Water Softener Prices
There are literally hundreds of water softeners on the market and it would be impossible to get the price of them all.
The water softener prices table below is an on-going project.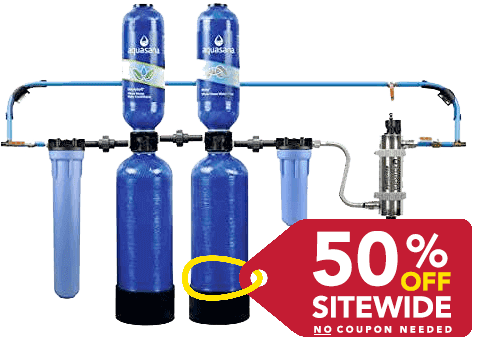 Water softeners will be added and removed as an when they become available or removed from the market.
Every effort has been made to ensure prices are accurate.
However, because there are sometimes short term sales and special offers, the water softener prices might be vastly different to the last checked price. But despite this, I will regularly check and update prices at least once a month.
Need to know today's price? Click on the corresponding "Check Latest Price" link in the last column.
Water Softener Prices Comparison Table
| | | |
| --- | --- | --- |
| Water Softener | Last Checked Price** | |
| SpringWell Whole House Salt Softener | $1,544.45 | |
| Iron Pro 2 Combination water softener iron filter Fleck 5600SXT digital metered valve | $661.81 | |
| Fleck 5600SXT 48,000 Grain Water Softener Digital SXT Metered Whole House System | $689.99 | |
| Fleck 9100SXT Twin Tank Water Softener 24/7 Soft Water | $1075.00 | |
| Fleck 9100SXT Complete Twin Tank Mini Compact Water Softener System 24/7 Soft Water | $788.49 | |
| 3M Aqua-Pure - Model AP903 | $530.00 | |
| 3M Aqua-Pure Under Sink - Model 3MFF100 | $164.16 | |
| Aquios AQFS220C Full House Water Softener and Filter System | $426.03 | |
| Aquios FS-220 Salt Free Water Softener and Filtration System | $599.99 | |
| EcoPure EP7130 Water Softener | $449.00 | |
| Morton® System Saver® Water Softener M30 | $444.76 | |
| WaterBoss 365 Water Softener | $743.05 | |
| Iron Pro 48K Combination Water Softener & Iron Filter with Fleck 5600SXT Digital Metered Valve | $572.96 | |
| Watts RV PRO-1000 Portable Water Softener | $200.56 | |
| Kenmore Elite Smart Hybrid Water Softener 38520 | $679.93 | |
| Nuvo DPMB Manor Salt Water Softener | $949.00 | |
| Eddy Electronic Water Descaler | $199.99 | |
**Price checked on places like Lowe's, Walmart, Sears, Best Buy and direct from the manufactures website.
What are the Running Costs?
Different water softener brands and models have different running costs. The good news is that almost all modern water softeners are designed to not need regular maintenance.
However, maintenance or not, there are unavoidable running costs.
First of all you need to buy salt (read my review of the best water softener salts here). A 50 lb bag of pellet salt from a company like Morton can cost upwards of $10.
Your salt usage will depend on how hard your water is, how often you use it and the capacity of your softener machine. The larger the capacity, the more salt you will use.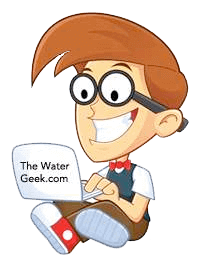 If you buy an electrical water softener then you can expect an increase in your electricity bill.
Water softener models that use electricity are likely to cost you an extra $0.20+ a day, depending on your use.
Despite these running costs, many people experience that water softeners 'pay for themselves' in the end.
This is because you will save money on buying bottled water, avoid hard water damage on your expensive appliances, use less toiletries and cleaning products (e.g. limescale remover).