Article Last Updated: December 2020
This article will try to help you decide which is the best water softener. It will show how soft water systems work. I'll point towards potential running costs and how to install it DIY style.
If you're in the UK, I'll point towards some companies that might be able to help. However, before discussing what the best water softener it's good to understand "why".
Why would you need to "soften" your water. Or in other words, why you would want to remove "hardness" from water in the first place?
What is Hard Water?
Hard water is water that contains high mineral content. It is formed when water contains deposits of chalk and limestones. The limestones are largely made up of magnesium carbonates and calcium.
Yes, hard water is the reason why you get limescale in your kettle, around your tap and sinks.
First things first, do you even have hard water?
The quickest and easiest way to do this is to check with a test. A basic simple strip test can tell you if you have hard water in seconds.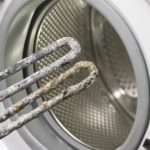 While a more comprehensive water test (highly recommended) will show you every contaminant in your water as well as how hard it is.
Another way to spot water hardness is to look for signs of limescale.
These are white, hard to wash off stains that typically form around your sink, tap, basin, faucet, kettle – anywhere exposed to water.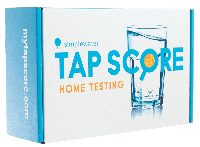 If you know that you have hard water and can already see the effects in your home, imagine what it's doing to things you can't see?
Imagine what hard water damage is doing to your expensive appliances like your dishwasher, washing machine, kettle and everything else?
Not to mention your skin and hair OR inside your body when you drink it (a quick and cheap fix for drinking hard water is a water filter jug).


Hard water damage is gradual and it is unlikely that you will see the effects until it is too late. By the time the gradual damage becomes obvious, it will cost you more money and be more complicated to fix.
Water Hardness Map USA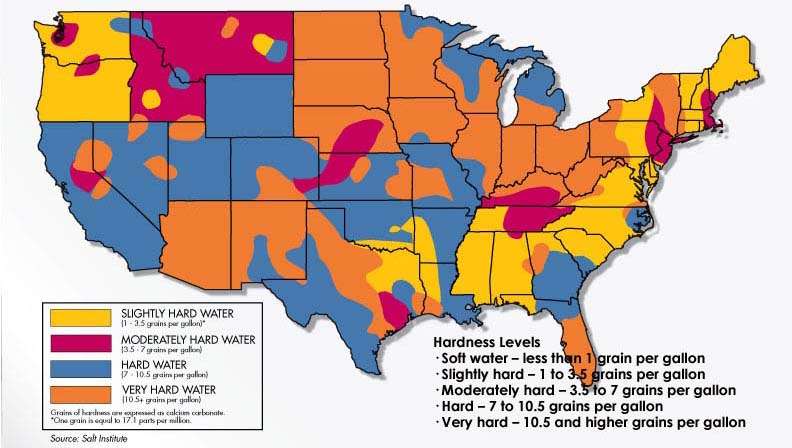 The video below is one way to check if your water is "hard". If yes, you might need to consider a way to soften the water. By softening I mean how you avoid and remove mineral build up.
Read More: Is Tap Water Safe To Drink?


Best Water Softener Systems
Water Softener Systems: How Do They Work?
There are many different ways that a water softener system can work when installed in your home plumbing system.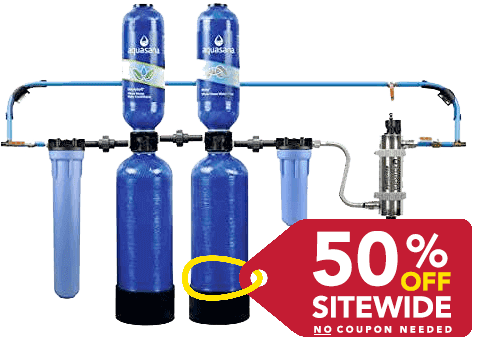 No matter which technique you use, all water softeners use the same basic operating principle.
The best water softeners trade minerals for something else. Often this is sodium (hence why they need "special salt" to run).
As a result, that main instrument of the water softener is a mineral tank that is filled with small polystyrene beads. These beads are also know as zeolite or resin.


The Different Types of Water Softener
Metered or volume controlled water softeners.
This type of water softener measures the amount of water flowing through the softener.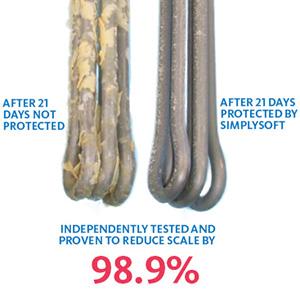 It then generates resin beads once it detects they are exhausted.
If it's a meter controlled unit, it will calculate when the resin is about to be exhausted.
It then checks the amount of hardness in the water. This softener also checks the amount of water that has already been used.


Electric / Electronic softeners.
This type of water softener is where technology or an electric gadget is used to record the water usage. The gadget also controls the regeneration process.


Non-electric water softeners.
This type of water softener relies on water pressure to measure the water that has already been used.
It operates the valves when the available soft water is about to run out.


A time controlled water softener.
This device regenerates the resin beads at timed intervals. For instance, once every 24 or 48 hours.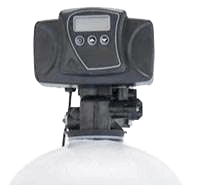 However, this is perhaps the most wasteful because the regeneration process happens automatically even if the current amount of resin has not been fully exhausted.
There is also the risk of regeneration happening too late. If this is the case, all that is left is hard water before the next regeneration process kicks in.

Single cylinder vs twin cylinder (or block salt softener)
There are a few fundamental differences between the single cylinder water softener when compared to the twin cylinder (or block salt softener):
So how exactly are they different?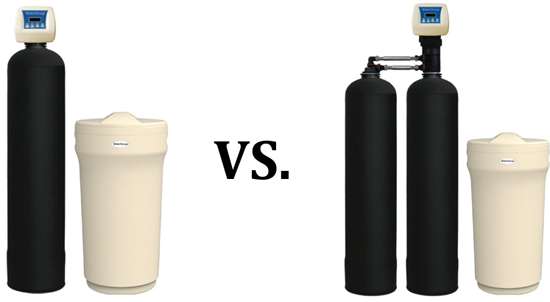 With the single tank softener, you can use tablets and granular salts. While twin tanks are designed to use block salts, hence why they are often called a 'block salt softener'.
Single cylinders offer soft water on demand but twin tanks will give you softened water 24/7.
Machines with only 1 tank typically have a basic design with fewer moving parts but the twin cylinder has a more complex design.


Single Cylinder vs Twin Cylinder Table

Which Is The Best Water Softener For Your Home?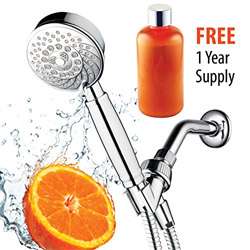 To determine which softener is right for your home you should consider the answers to the following questions.
Make sure you have the answers ready before you book the services of your local plumbers or decide to install it in your home by yourself (see DIY help below):

4 Questions To Get You The Best Water Softener

Question 1. What is the best design that will ensure the water in my home will be completely softened? Can it be installed at the main water source thereby softening all the water in the home or perhaps I only need it in my kitchen?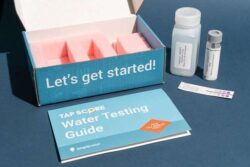 Question 2. What water softening capacity do I need?
Question 3. How much water and salt will be needed in the regeneration process?
Question 4. How much can I afford? (Note that a good quality water softener will cost more money but the pay off is that it will be more reliable and have lower running costs so should be seen as a long term investment).
A good quality water softener system can last for more than 10 years. It's quite common to find that a very good quality water softener can last for more than 20 years.

Best Water Softener Brands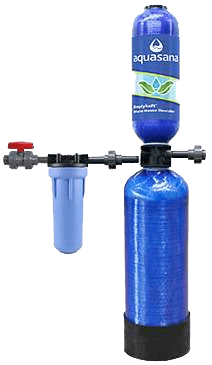 The "best water softener" brand depends on which brand is able to provide the best softener for you and your specific needs.
However, below is a list of some of the most well established brands:
Waterboss Water Softeners.
EcoWater Softeners.
Culligan Water Softeners.
Kenmore Water Softeners.
Whirlpool Water Softeners.
Morton Water Softeners.

Best Water Softener UK
It is hard to call any single company the "best in the UK". However, here are a few companies that deal solely with water softening technologies in the UK.
If you have any feedback regarding any of the companies below or have a good/bad experience with any particular company and think the should be on/off this list, leave a comment below.


Water Softener Systems Cost?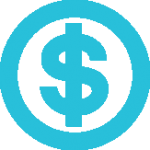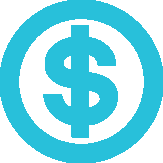 The actual cost of installing a water system is dependent on the manufacturer, brand, product and model – not to mention your specific circumstances, requirements, capacity and duration of the guarantee. As a result, the price range for installing one is varied.
However, I know you just want to get a rough idea. If you're in the US, water softener costs begin at around $675 and can go up to $2,500 for domestic units that include a whole house filter. This does not include the cost of installation.
If you are installing that water softener in a commercial setting, then you will most likely need a bigger system and have to manage a larger water capacity.
This is why commercial units tend to start at $1500 and can go up to $12,000+.


Water Softener Prices & Running Costs?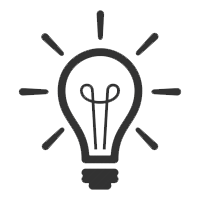 Of course, the running costs of a water softener will be dependent on the specific brand and model of your water softener. However, one thing that is guaranteed is that any water softening system you install will need some type of regular maintenance.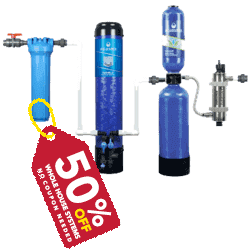 If you have installed a non-electrical water softener, there will be zero increase in your electricity bills and if you have an electric one then expect to pay around an extra 75 cents per day.
You will also need specialist salt to process the water and the amount you need depends on the amount of water that will pass through the system.
Salt costs for running a water softener in a small household is around $100-$120 a year.
Despite these additional costs, you need to remember that you will save money in buying bottled water and limescale removing / cleaning products.
Also, some people report that water softening system leads to better heat efficiency in their homes.

Water Softener Systems For Home
Water Softener Systems Installation
Installing a softener by yourself can be very confusing if you don't have any plumbing experience.
First, it's important to note that water for lawns and gardens do not need to be softened.
Click here for a detailed step by step set of instructions on how to install a water softening system in your home.

So, Which is the Best Softener?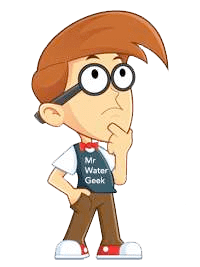 This article has looked at why soft water is preferable to hard water and the different types of water softener systems.
If you want to install one expect to spend a couple hundred bucks for a basic softner and a few thousand for a quality softener filter combination.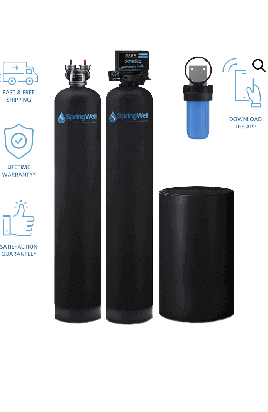 You should also budget a little bit more money for the installation unless you are able to do it yourself.
If hard water is a problem in your area then installing a water softening system will greatly improve the quality of your drinking water and stop any limescale issues.
The Best Water Softener
Treats hard water UP TO 25 ppm (low to medium low hard water).
Treats hard water OVER 25 ppm (medium to extremely hard water).
Does NOT require electricity.
Requires electricity if using the electronic head monitor.
Control Your System With An App:? NO
Control Your System With An App:? YES
- Powerful salt-FREE water softener.
- 1,000,000 one million gallon capacity.
- Aquasana Rhino exceeds NSF standards.
- Treats hard water WITHOUT salt.
- Removes chlorine, bacteria, iron, sulfide, manganese, mercury, lead etc.
- Includes pre-filter, copper-zinc and carbon filtration stages with standard fittings.
- 90-Day Pure Satisfaction Guarantee.
- Limited 10 year warranty.


- Powerful salt-BASED water softener.
- 1,000,000 one million gallon capacity.
- Also includes a multi-stage filter.
- Easy installation (inside or outside)
- Sufficient for 1-3 bathrooms (options for 4-6 and 7+ bathrooms also available).
- 6 month money back guarantee.
- Limited lifetime warranty.
$$$
Ships to US and CA.
$$$
Ships to US, CA and Puerto Rico.
Sale prices automatically applied by clicking this link.
If there is *no* sale try coupon code:
AQGEEK50
Coupon Code:
GEEK5