Article Last Updated: November 2022
This Tyent H2 Hybrid review highlights all the best and worst features of this device.
Alkaline water is becoming more and more popular because people are more aware of all the possible benefits it brings to health. This includes benefits to health through the appearance of antioxidants in the water.
It is also a well known fact that illnesses and diseases do not cope well in an alklaline environment.
The issue is that buying lots of alkaline bottled water is very expensive and inconvenient. And this is why water ionizer machines are the perfect solution.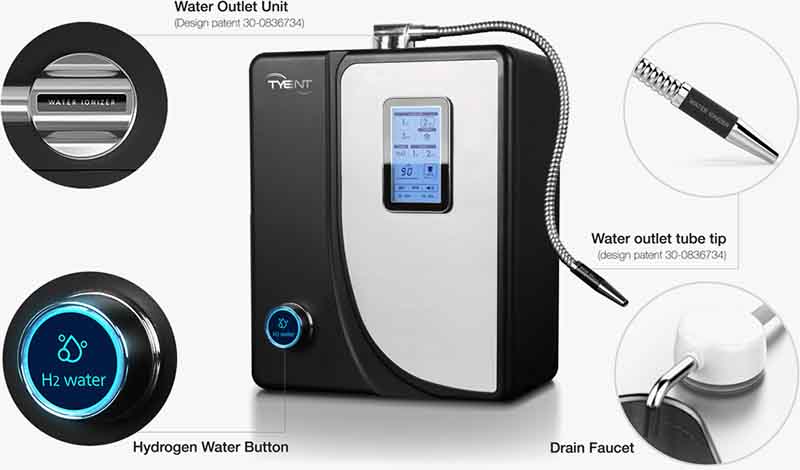 This type of machine generates high pH alkaline AND hydrogen water at the press of a button.
And yes, the Tyent H2 hybrid water ionizer machine is the most advanced home water ionizer option on the market today.
It doesn't just change the pH level of your water it filters it too.
However, this Tyent H2 Hybrid review helps you decide if it's worth it or not.
About Tyent
Tyent has been around for a quarter of a century and it has its roots in Asia. The ionizers are manufactured in Korea and this explains why the majority of their accreditations are from Korea.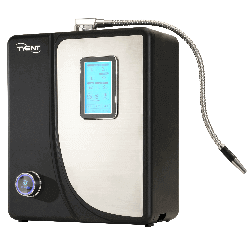 However, it is very much a US company with US accreditations and North America represents a huge proportion of its overall market. This also includes a US-based customer service centre.
The Tyent company only produce water ionizers and filters. This is unlike many other water companies that produce all types of water treatment products. Tyent have a high degree of specialisation in the water ionizer market.
Their focus on only producing water ionizers is partially why they are able to produce what is considered to be some of the most advanced ionizers on the market today.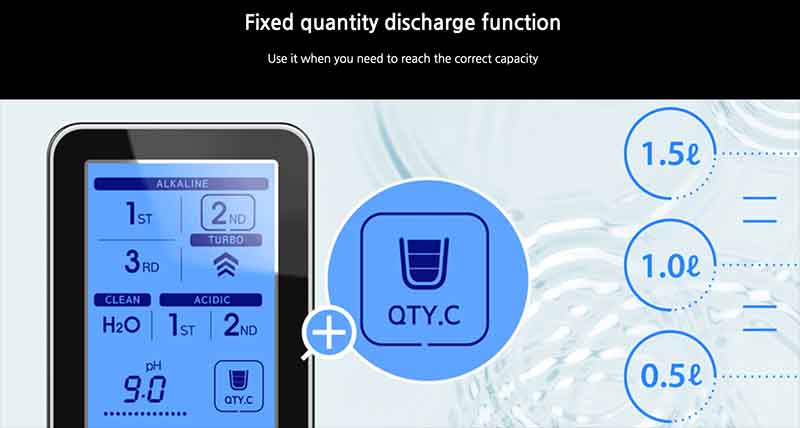 Basic Features & Benefits of ALL Tyent Ionizer Machines

It is of no surprise that all ionizers that come from Tyent have similar features and specifications. Here are some of the best things you can expect from all the latest Tyent models:
Features of ALL Tyent Water Ionizers: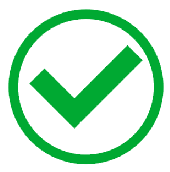 Tyent machines have the largest plate surface when you compare it to other brands. The side of the plate is important because it directly effects the quality of the water output.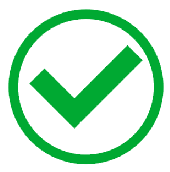 Not 1 but 2 filters come as standard on all the most recent Tyent models.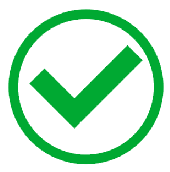 They come with a touchscreen interface, which is the main controller for the entire machine.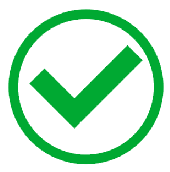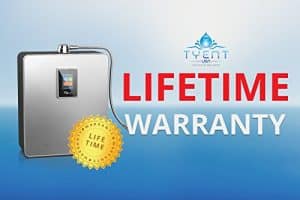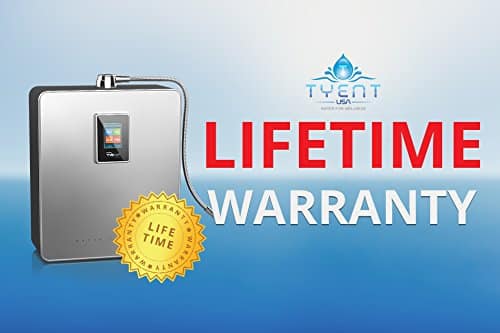 Several pH presets for alkaline, acidic and regular h20 water.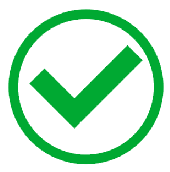 It also comes with an unheard-of foreever lifetime warranty on both parts and labor.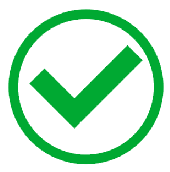 100%  lifetime warranty.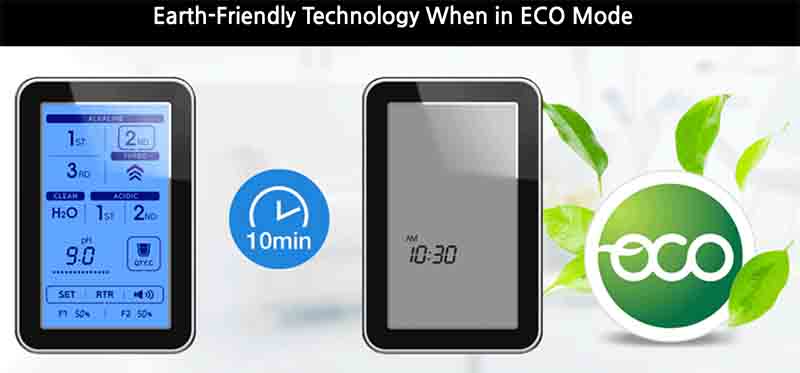 Do Tyent Ionizers Also Filter and Purify My Water?

Yes.
All Tyent ionizers come with a multi-stage filtration system.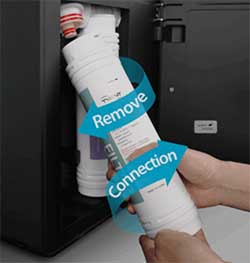 This ensures that they are able to effectively treat things like pesticides, bacteria, herbicides, pharmaceuticals, contaminants and more.
The dual filters are able to eliminate up to 99.9% of contaminants present in regular tap water.
The device comes with 2 ultra filters that are based on carbon block technology.
Specifically, "activated carbon" which has a very high adsorption rate and works to filter things like heavy metals, organic compounds and chlorine.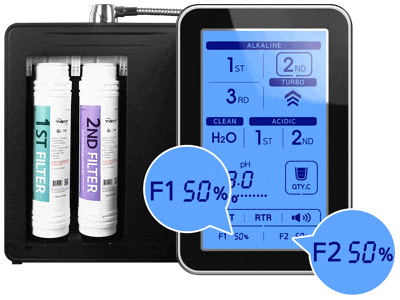 Tyent H2 Hybrid Review

Many water industry experts consider the H2 Hybrid to be Tyent's best water ionizer machine because of all the upgraded features.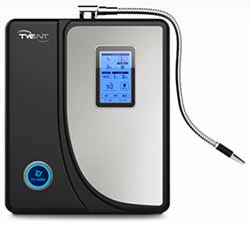 This includes everything from automatic self-cleaning, motion detection to a hydrogen generator. The result is a high pH ionized alkaline water that has some of the highest antioxidant levels possible in water.
This effectively means that the water has potential healing properties.
What makes the Tyent H2 Hybrid stand out from other water Tyent ionizers is its "Twin Cell Technology".
This feature represents the electrolysis chamber and its dedicated hydrogen cell. This results in levels of water hydrogen and oxidation that have never been seen before.
Features and Specifications:
Upgraded turbo mode with hydrogen boost technology.
Automatic self-cleaning.
pH ranges: 3.0 to 10+
LCD touchscreen display interface with multi-color backlight.
Controller interface that comes in different languages.
Auto-fill quantity selector.
At least 9 different levels of neutral, hydrogen enriched and alkaline water.
Self diagnostic capabilities.
Double ultra filters down to .01 microns.
Embedded central processing unit (CPU).
Hybrid platinum coated titanium plates.
A jog dial control with a molecular hydrogen water (h2 water) button.
Installation Type: Counter top / above counter.
Smps plus power supply.
Max ORP: -1050 mV.
Item Weight 5.5 Kg.
Forever lifetime warranty.
Tyent H2 Hybrid: CONS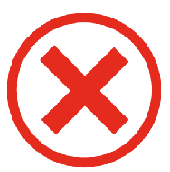 As the newest model from Tyent, this is also by far their most expensive ionizer.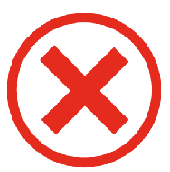 There isn't yet an under counter version like the UCE-13 PLUS.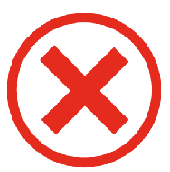 Requires some above counter space near sink.
Tyent H2 Hybrid: PROS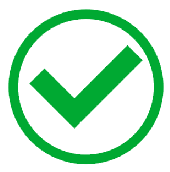 A sophisticated smartphone style touchscreen backlit controller that also supports multiple languages.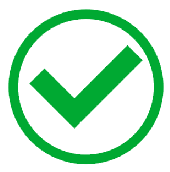 Comes with Tyent's exclusive molecular hydrogen boost.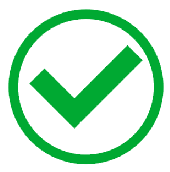 2 powerful ultra filters that treat 99.9% of contaminants.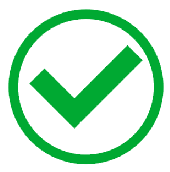 Different pre-sets of acidic, alkaline and hydrogen water levels.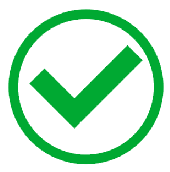 H2 water button with a jog dial control.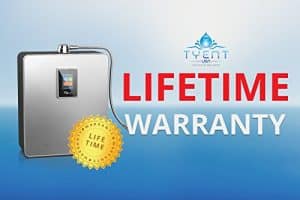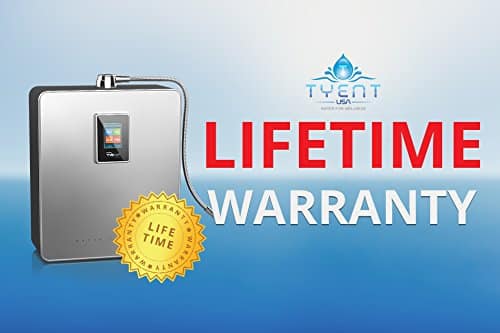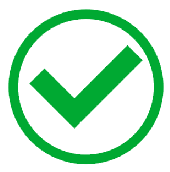 Automatic stop function to prevent flooding.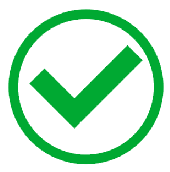 Lifetime warranty.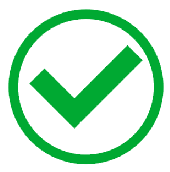 Auto-Fill Quantity Selector:
This feature means that you can instruct the device to fill up your water to a specific quantity (between 0.2L to 5L).
The result is that you can quickly and easily fill up your favorite container knowing it will automatically stop at the specified capacity.
It's also a very useful safety feature that prevents flooding.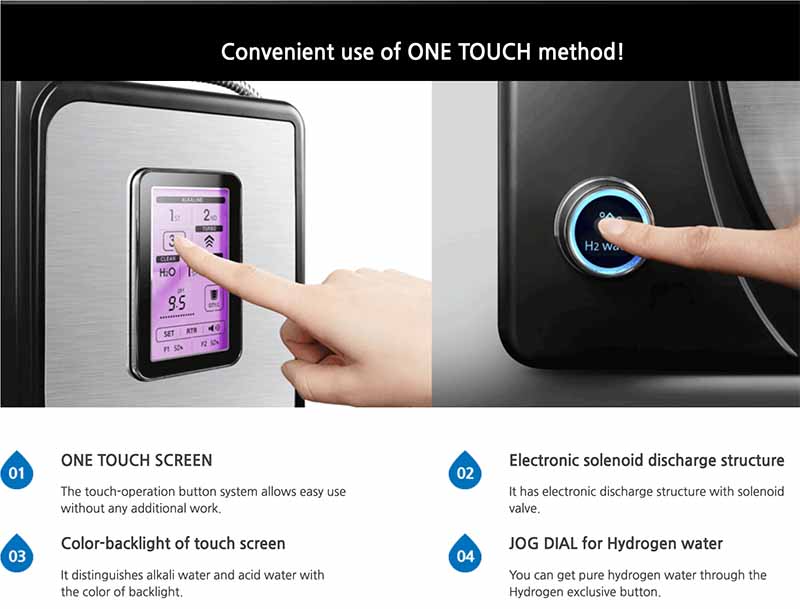 Self-diagnosis safety functions:
Temperature sensor
This safety feature means that you don't have to worry about the machine accidentally putting out extremely hot water.
Opening Door Auto-Detect.
This safety feature means that your supply will automatically stop when the filter doors open.
Filter Indication and Replacement.

The LCD touchscreen will display the level of filter usage on a real time basis. This will let you know when to replace the filters and this information automatically appears on the screen.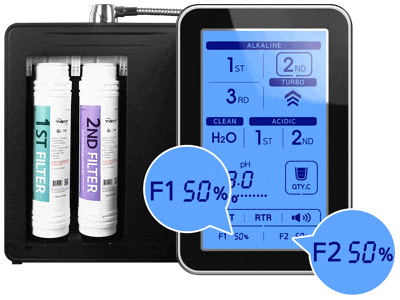 Stops working in the absense of a water supply.
This is another safety feature that automatically stops the machine if the supply water stops.
It is a way to prevent the power supply unit and electrolytic cell from getting damaged. This also prevents potential machine damage.
Tyent H2 Hybrid Review: Is It WORTH it?

Yes.
By now this Tyent H2 Hybrid review shows how this may well be the most technologically advanced water ionizer on the market today.
I just wish it wasn't so expensive 🙁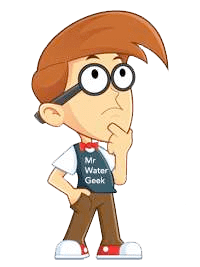 Yes, the Tyent H2 Hybrid is better than my previous favorite above counter ionizer (ACE-13) because of all the extra updates and upgrades that Tyent have made to this model.
The H2 water button, electrolysis chamber, dedicated hydrogen cell and all the extra safety features makes this a substantial upgrade from the previous model.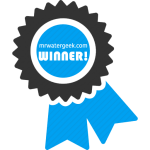 Like all the Tyent ionizer machines that have come before, the Hybrid offers several different settings for water pH. This means you can be very picky about the exact pH level that you require.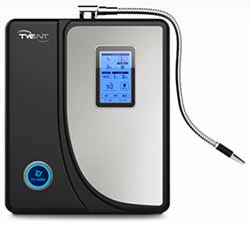 The 2x filters are just as powerful as anything you will find in other water ionizers. The are powerful enough to remove things like mercury, lead and 99.9% of other contaminants.
Apart from the high price tag, another issue for some might be that it's above counter.
This means that you will need some counter space near your sink. However, you can opt for an under counter alternative like the UCE-13 PLUS.


The UCE-13 PLUS (under counter) means that the ionizer machine fits under the sink and you dispense the water from its touch screen faucet attached to your sink.
But like I said, it's not cheap.
**RECENT UPDATE** here is a coupon code to get lots of free upgrades and extras as you can see below.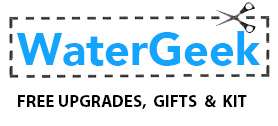 In order to qualify you must use the code WaterGeek and make sure you buy direct. This is the only way to ensure you get all the extra goodies for free.
Coupon Code: WaterGeek