Article Last Updated: December 2023
What are Fluoride Dangers?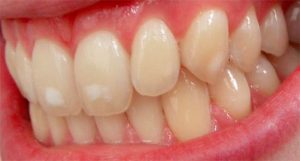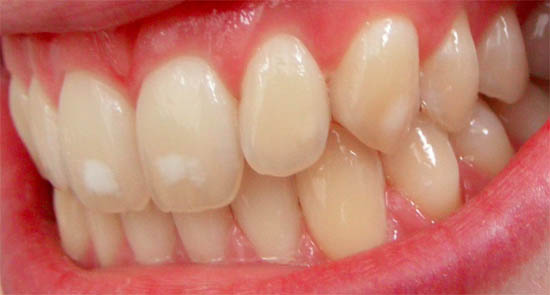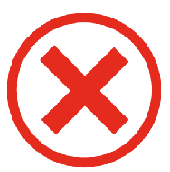 Some people who drink water that contains fluoride far above the maximum level of contamination (MCL) may suffer from bone disease (including bone pain and pressure sensitivity).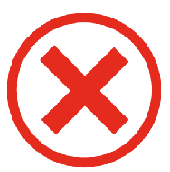 Also, it may cause children to have white speckled teeth.
STEP 1: Test for Fluoride
The test for fluoride when using a test strip is easy: dip and wait.
The most popular fluoride testing kit to use is a reactive strip.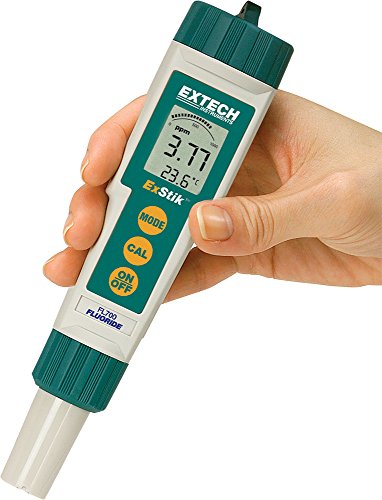 Reactive strips are small disposable strips that will change color in order to indicate the level of fluoride concentration in the water.
Depending on the particular test, you can "activate" the paper or plastic strip by dipping it into the water sample (and shake it) or hold the strip in a stream of water.
After a short while, you can compare the color of the test strip with a color table to read the level of fluoride concentration.
These kits are extremely simple to use. However, they can be less accurate than other methods, especially if users do not follow the instructions.
How to Test for Fluoride in Water
Use a color disk kit.
Ion meter for fluoride testing.
The simplest way to test for fluoride in water is to test it with a strip fluoride testing kit.
You can test your water by dipping a test strip into your drinking water for a few seconds.
Take it out of the water, wait 60 seconds and compare it to the test table on the back of the pack.
Fluoride Test Method (Most ACCURATE)
Use a fluoride checker liquid reagent plastic tube kit.

Disc test kits are available for a variety of chemical fluoride tests. In a typical configuration, you need to add powder packet or a few drops of liquid reagent to a water sample in a reusable plastic tube.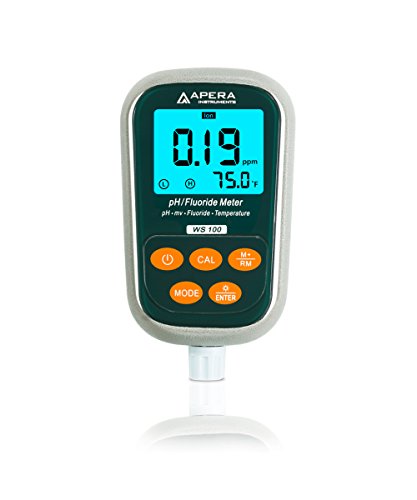 Then place the sample tube in a small plastic showcase. This box contains a plastic plate with a gradient.
Then turn the color disc to find the part that best matches the color of the sample and read the concentration of the chemical on the disc.
Color wheel kits usually have several steps and often include mandatory wait times. They are therefore a bit more expensive, but usually more accurate
At least one color wheel test kit is available for fluoride. However, portable digital colorimeters are often better for accuracy.
Fluoride Test Meter (Portable and Digital)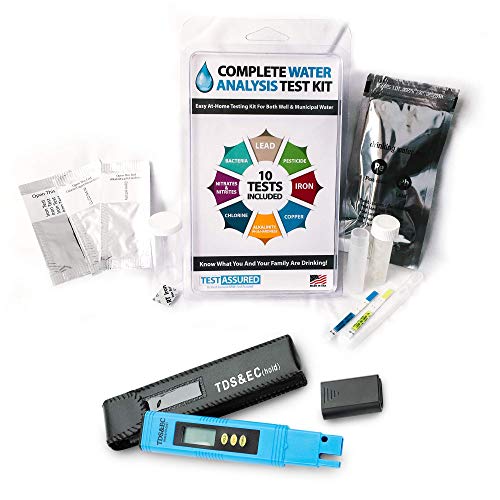 Digital gauges, colorimeters and light meters, as well as portable photometers are also available for water testing.
They provide the most accurate results from these three test methods, but they are also more expensive and more sensitive than the previous options.
These instruments require batteries and calibration.
Chemical Test For Fluoride (CHEAPEST Method)
The chemical test for fluoride is particularly suitable for the rapid control of fluoride concentrations.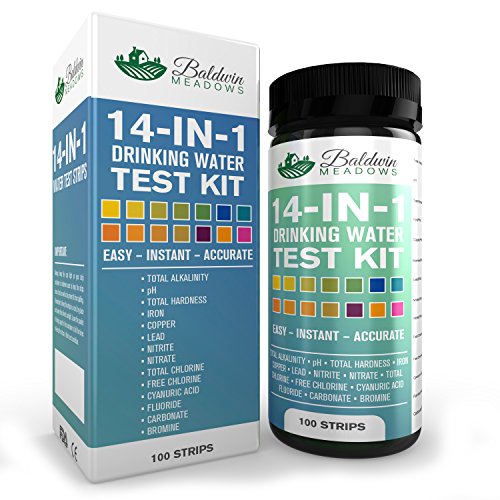 It is used to define concentration ranges and to determine values that do not reach or exceed the specified limits.
Content of the fluoride test kit:
100 Test strips
1 disc color gamut.
1 bottle of fluoride test solution.
Color reaction:
The pink test disc is bleached with fluoride-containing hydrochloric acid solutions. The size of the bleached area corresponds to the total fluoride concentration.
Safe Levels of Fluoride Content In Water
The fluoride measurement between 0.5 and 1.0 ppm (parts per million) is considered safe and helps to prevent tooth decay.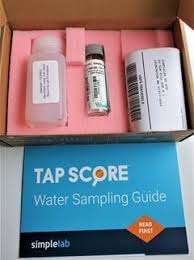 But concentrations above 1.5 ppm trigger a disease called fluorosis.
Fluorosis affects the bones paralyzes, the cells of the forming teeth and damage enamel.
To make matters worse, staple foods such as red chilli peppers, wheat and rice have high fluoride content.
Also, remember that black salt is naturally rich in fluoride.


STEP 2: Remove Fluoride in Water
Testing your drinking water for fluoride means you will be able to see the level of fluoride in your water.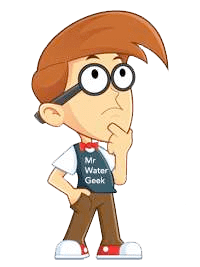 Unfortunately, there are very few filters that are guaranteed to remove fluoride from water.
You may need to use a water distiller (as distillation removes everything from water), drink bottled water or use a powerful reverse osmosis machine.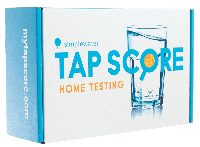 If you know that your water is fluoridated and you do not have a fluoride pre-filter to filter the water from your faucet.
I recommend using a fluoride filter like the Big Berkey or AquaTru.
AquaTru Water Filter

Berkey Water Filter

- Arsenic: Approx 90% (unspecified).
- Fluoride by 91.8% (WITHOUT extra filters).
- Lead 97.5%
- Benzene 99.9%
- Chlorine 96.6%
- Cysts 99.99%
- Arsenic by 99.9% (special filters required).
- Fluoride by 99.9% (special filters required).
- Lead 97.5%
- Benzene 99.8%
Available in 1-size only.
Available in various sizes.
Plastic materials.
Metal & plastic materials.
Number of filters: 3
Number of filters: 2 - 4
Filter methods: Mechanical, Reverse Osmosis & Activated Carbon filters.
Filter methods: Black microporous-filters & white fluoride Filters
4-stage filter process.
2-stage filter process.
Holds a maximum water capacity of 3-quarts.
2.25 Gallons
45.7 x 45.7 x 38.1 cm
19" High x 8.5" Diameter
System: 1 year limited warranty.
Filters: 2 years; System: 1 year.
Full Performance Data Sheet (AquaTru).
Berkey Contaminants List
NSF/ANSI test results
SPECIAL OFFER?
Yes, use code MRWATERGEEK

SPECIAL OFFER?
Yes, Big Berkey bundle sale