Article Last Updated: November 2023
The BIGGEST BedJet Issue(s)?
The biggest problem with the BedJet is when someone tries to purchase it outside the US. I experienced this first hand as I purchased it from the UK. When buying the BedJet direct from the US website to the UK you need to consider the following: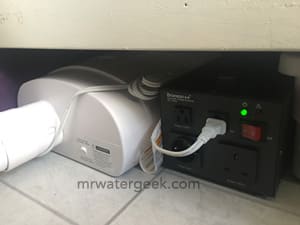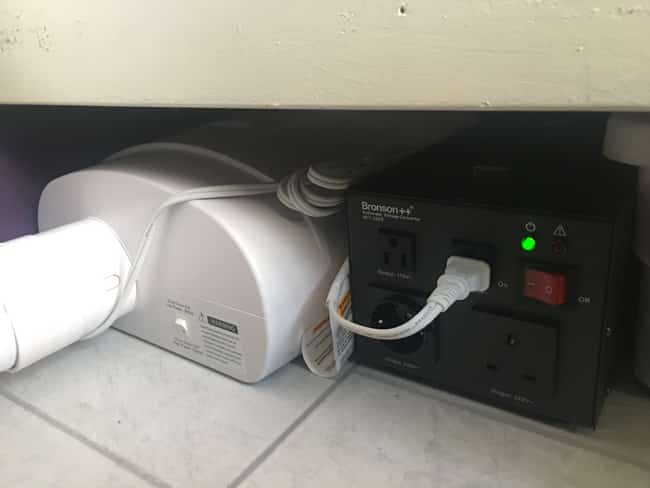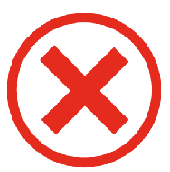 It will take 2-3 weeks to arrive.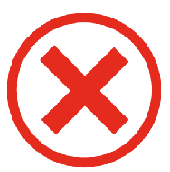 You MUST buy a voltage converter to use in the UK. Mine cost me around £110 and it was the one that BedJet recommended I get because I originally wanted to get a cheaper one.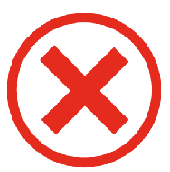 Then the UK customs and border force will charge you extra fees, import taxes and VAT. This came to a total of £85.91 for me.
This article is a
real

review from personal experience.

I personally own and have used the BedJet (circa 2019) in my home so this article is coming from my personal experience of owning and using this product.

As it was not sold in the UK, I had to buy and import it from the US paying an extra customs charge. Therefore, this BedJet review looks at what it's like from  the perspective of a person buying and using it from the UK. Particularly, all the challenges that this creates and how I eventually overcame them.

"This BedJet review is my personal experience of buying, installing and using it, this is NOT a sponsored post."

The bottom line of this BedJet review is that overall my experience with the product was very good, however, my experience did not end the way I expected it to.

BedJet History
The BedJet is the creation from a former NASA engineer. The vision came into fruition after its appearance on the popular Shark Tank tv show in 2015. Today, the BedJet is a popular investment product in the sleep industry.
My personal interactions with the company were extremely positive. The customer care team are helpful and go above and beyond to help answer the questions that I had.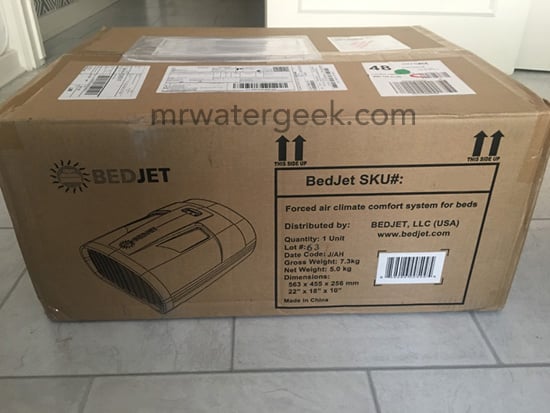 Why Do You Need The BedJet?
The average adult will needs between 7 – 9 of good quality uninterrupted sleep to have optimum health outcomes.
Not getting enough sleep can have serious physical and psychological health effects.
This can include things like lack of concentration and diminished memory functions.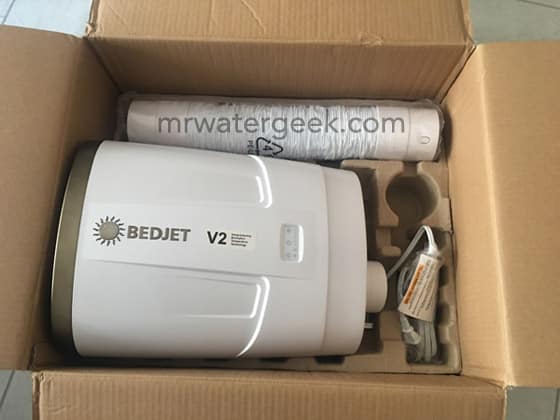 Over a longer period of time, being severely sleep deprived can increase the risk of health issues. For instance, health issues like strokes, cardiovascular problems and so on.
What is one of the biggest causes of sleep problems? Fluctuating body temperature.
Your body will typically go low while you're asleep in order to improve blood circulation and healing as well as helping your body to sleep more naturally.This is where the BedJet comes in.
It is an electronic device that allows both cooling and heating at the press of the button. This means that it works for all seasons. Whether in winter or summer, you can control the climate of your bed wirelessly via a remote control or through the special app available for smartphones.
How the BedJet Heats and Cools
Yes, the BedJet allows both heating and cooling. It does without the need to constantly add water (like the ChiliPad). And once installed there is little to no on-going maintenance.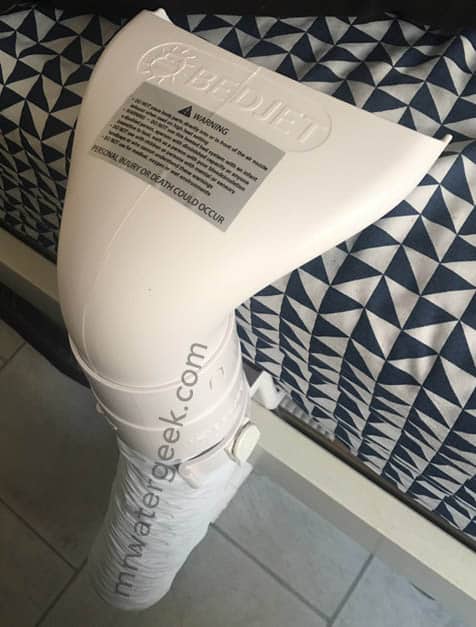 It works by drawing in ambient air from the base unit. Just note that it is not the unit that creates cool air.
It is simply the movement of cooler air near the floor that blows against your skin providing cooling through convection and evaporation.
It is simply the force of the air blowing against your skin that makes it lose body heat.
However, this means that it might not be effective if the room temperature is 80 degrees or more. Also note that it's not going to be as cold as an AC device.
But having used it myself, I felt that it was sufficiently cold enough to cure my night sweats.
Key BedJet Features
The base of the BedJet is 6.75 inches tall and will only need 7 inches of space despite how big the delivery box looks.
If there is no space under your bed then you can buy a side holder and place it beside your bed. It is vertical mounting bracket that you can buy direct from BedJet. Using this will keep the unit from needing space under your bed. The unit also looks pretty good so something worth showing off.
Adjustable Mattress Mount
You can put the BedJet on any side of the bed or even at the end of the bed. Either way the mount for the air flow is adjustable. You simply have to remove one of the individual stacks to make it shorter and replace it to make it taller.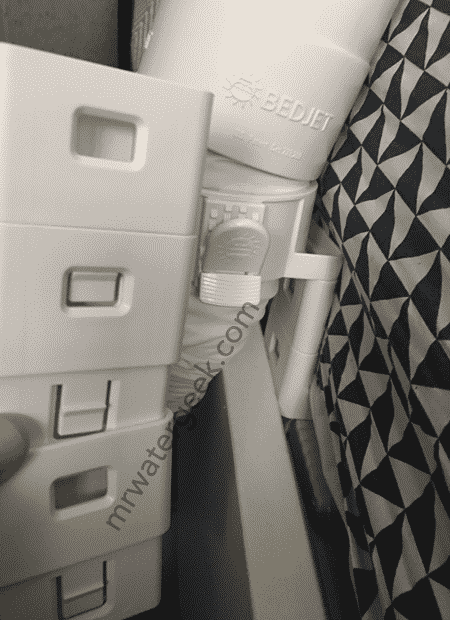 The configuration is quite simple, as you can see.
My mattress is very deep at around 13 inch so only needed 2 stacks and removed all the others. This created a perfect fit for the air hose and nozzle.

The BedJet Air Hose and Nozzle
Like the mount, the air hose is also adjustable. The air tube can be up to 4 feet long. This allows you to easily adjust the BedJet base to the preferred nozzle position.
The company recommends that you should not make it lean over 90 degrees so that you can get maximum airflow. Ideally, the mouthpiece gently rests on your bed so as to direct the air flow under the duvet (quilt or blanket) or over the fitted sheet.

Simple BedJet Settings
There are only 7 settings on the wireless remote that comes with the machine and you will only need to use 4 of them most of the time. The most options that you will use are the "heat", "cool", "up" and "down".
It is also possible to time it so that it turns itself off and another setting means you can turn off the beeping sound.
You can access more settings by downloading the app. Getting the app means a lot more control and many more options.

Is The BedJet App Worth It?
It is very easy to find the BedJet app on the App store and install it for free.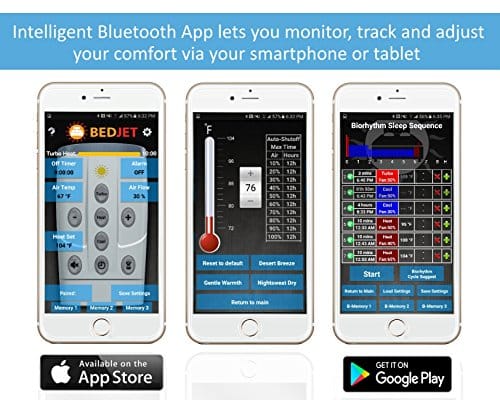 Once set up, make sure your device is on and the app will connect with the device. It took me less than 3 minutes to get set up and connected.
However, although the app works very well, I personally found it to be overkill and the remote is sufficient.
This application is free and available for both Andriod and iPhone applications. If you are running two devices at the same time, you should configure them with less power to avoid overloading the switch. Do this by plugging them separately in different plugs.

Sound
The first time you turn on the device it beeps and every time you change the setting, you'll hear a beep also. These are not loud beeps and actually reassuring because it's difficult to know if the device is responding otherwise.
However, if the beeps annoy you then you can turn them off.
The other part of the sound is how loud the machine is. I used this device in an apartment so have neighbours on both sides as well as below me downstairs.
"But I was so happy that the BedJet is quiet. Very very quiet."
You can barely hear it. Sometime it's so quiet (especially when it's on a lower flow setting) that you have to put your hand against it to see if it's working or not.
Therefore, you can do this with the lowest setting without experiencing fan noise and no cooling loss.

Wireless Remote
Since the unit is under or beside your bed it's pretty hard to reach in the middle of the night not to mention the room being pitch black. The wireless remote is a lifesaver and makes this device enjoyable to use.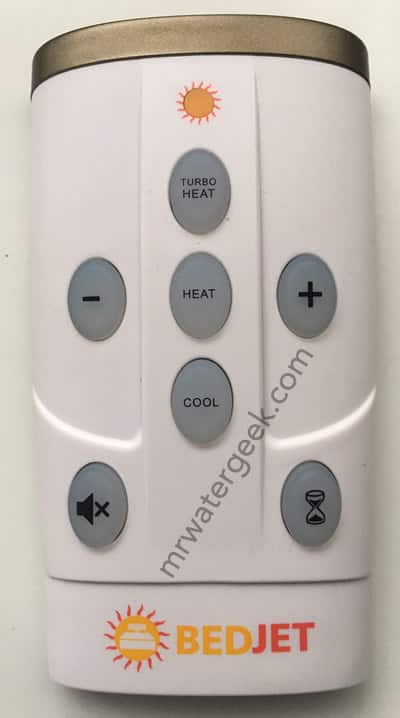 You need the remote control to use the system and it needs a A23 alkaline battery (included with the set).
The downside is that you can not operate the machine without using this remote control or the Bluetooth app. There are no buttons on the machine itself.
The only thing I would suggest to the manufacturers (if they are reading this) is to make the remote buttons light up in the night.

The BedJet Air Flow
The air flow is the way the device cools and heats so this is not for you if you don't like sleeping with covers. It will not be effective without bed covers.
This is also best suited for bed covers that have a 250 or more thread count sheet. Otherwise you'll lose all of the air through the sheets and it will not be as effective.
I personally experience an equal amount of air filling under my sheets whether the air flow is set to high or low settings. Also it only takes a few seconds to completely fill up with air and you start to fill the positive effects against your skin.
Bedjet Pros & Cons
This is perhaps the most important part of this Bedjet review.
As with any product, despite high ratings and positive reviews, there are some concerns.
Although these are generally easy to live with or solve, they exist and you should know about them.
Below are some of the most notable and standout pros and cons that I think are worth highlighting.
Cons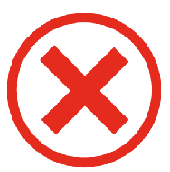 The cooling takes place only by the air movement, this means there are certain situations where it will not be effective. For instance, if your room is over 80 degrees.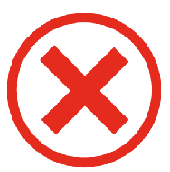 The air hose is a bit bulky and will stick out of the side of the bed – there is no way around this.
Pros
The benefits of BedJet are so many but the biggest benefit is that it does what it promises. It keeps you both hot and cold it the press of a button – when you need it most. For the average consumer, this is an easy-to-use cooling and heating airflow system. It helps you sleep more comfortably in any weather. Here are some more pros:

Easy configuration. It literally took me a few minutes to set up and there are not plenty of unnecessary parts.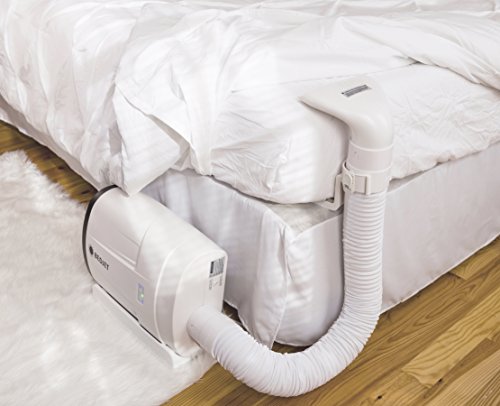 Stops night-sweats because it helps you avoid body moisture.

Complete control of body temperature, while sleeping in every season.

You can get x2 BedJets and have it hot on one-side and cold on the other to suit the different temperature needs of two people sharing a bed.

Extremely quiet and unlikely to be heard in the next room.

Easy to program, configure, set up, set specific time for it to turn off.

It can work with your own bed sheets and you don't have to buy the BedJet comforter.

Comes with a sponge and clip so you can sprinkle your favorite essential oil and clip it inside the air flow unit so that the air smells nice. I personally love the smell of lavender and believe that it has some sleep enhancing properties.

Does not add a significant amount to your electricity bill, I haven't noticed any change at all.
BedJet Warranty, Guarantee and Customer Service
Like most modern machinery sold online, the BedJet offers a 60-day guarantee. They promise that this will be trouble-free but I am yet to put this to the test. The machine also comes with a 2-year limited warranty covering defects.
Although it seems that these are directed at the US market and it seems there may be slightly different (and less favorable) guarantees for overseas customers.
I have however, experienced the customer service which was very good. I put in my order from the UK and immediately got an email from a member of the customer service team informing me about how the purchase process is different for UK residents. He responded to all my emails immediately and helped me through the process of buying from the UK
BedJet Review: Is It Worth It?
I have to admit that when I started preparing for this Bedjet review I did not expect that this product would work so well. I was worried if it would be cold enough as I primarily bought it for the hot summer months.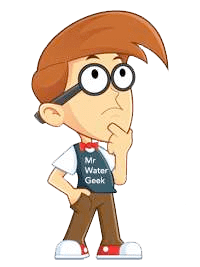 However, it works effortlessly and well worth the money.
Simply keeping the remote under my pillow means I can get it out when needed and control my sleeping temperature within seconds.
The downsides are sometimes hitting the air flow hose on my knee can be annoying.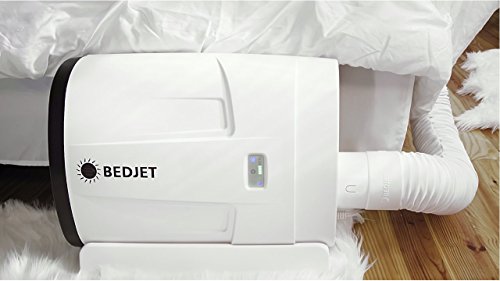 "But the biggest downside by far is the delivery, customs and extra costs when buying from a abroad."
Hopefully, this BedJet review is read by the company. I hope they will make a machine suitable for the UK market and include the customs fees upfront (like Amazon does) so that you don't get a nasty shock of spiralling costs on what is already a very expensive machine.
***UPDATE: It BROKE Exactly 1 Year Later :'(
It broke almost a year to the date of when I purchased it.
Well it didn't just break, it blew up the converter machine. When this originally happened I thought the converter was faulty because it stopped turning on. So I bought a new one with a higher voltage capacity.
Big mistake.
Once I plugged the BedJet into the converter it made a LOUD BANG and blew my fuse board.
This means that all appliances in my home switched off and there was no power in my home.
I contacted BedJet and to their credit they offered me a replacement device as I am still within the 2 year warranty period.
But at this point I didn't feel safe using it again so I asked for a full or at least a partial refund for the inconvenience. My justification was that at least a partial refund would cover the cost of disposing the bulky device and my costs for paying for an electrician to check my blown fuse board.
They refused.
I would NEVER recommend this product to anyone as a result.