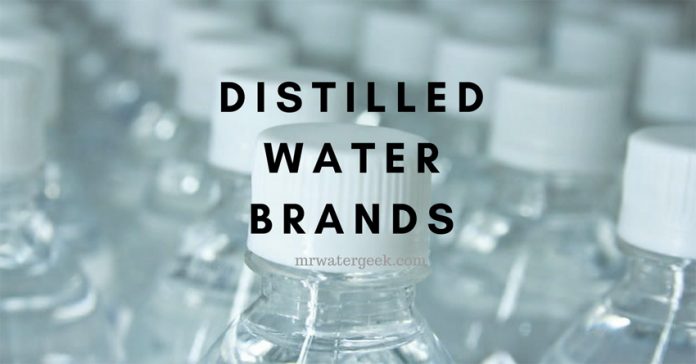 When it comes to drinks, it's not always about the carbonated war between giants like Coca-Cola and Pepsi.
Bottled water companies are also involved in fierce competition. They compete to see who can offer more options of distilled water for the masses.
Currently, the per capita consumption of distilled water in the USA is 45 liters. This comes from just a few big brands.
In this sense, there are also great brands in this industry, each with its own approach and specialization. By knowing these brands and their products, you can become an informed customer. You will also be able to choose the right brand for your home and family.

Best Distilled Water Brands
Waterwise
Mini Classic
Steam Pure
H2oLabs
Waterwise
Waterwise is a US water company run by a single family. It has existed for more than 35 years, but still has a personal touch with all its customers. One of the reasons why WaterWise is a good brand of distilled water is their guarantee.
This is one of the few companies that offer an exchange or refund of 100 days. Having a guarantee like this means that the company is convinced of their products' quality. It also means that you can buy safely with them.
Waterwise 8800 Water Distiller Purifier
The 8800 is the best distiller brands from Waterwise in my opinion. It is very easy to use. In fact it is as simple as boiling water in a kettle. All you have to do is pour water into the stainless steel boiler and then turn on the start button. That is it.
Specifications:
With the easy-to-use electronic monitor, you can program it before bed for the first cup of coffee or tea in the morning.
Take the 8800 with you on your next trip because the portable and programmable 8800 is ready when you need it!
As with all Water Wise distillers, the 8800 combines steam distillation with carbon sequestration. This results in optimum water purity.
The electronic monitor with its multi-function LCD display even alerts you when it's time to change the filter.
Capacity: 6 gallons in 24 hours.
The box includes:
Capacity: 6 Gallons (22.7 liters) in 24 hours
Distiller, Collector/Carafe and 1 Carbon Filter
Dimensions:
Width 15.4″ (39 cm)
Height 15″ (38 cm), Depth 10.5″ (26.7 cm)
Rating: 120VAC/60Hz 800W
Net Weight: 14.3 Ibs (6.4 kgs)
H2oLabs
Automatic Water Distillation System
H2oLabs are a respected water production company and one of the best distilled water brands. Its best product is the automatic water distillation system because it provides up to 8 gallons and an extra 6 gallons in reserve. It is capable of delivering almost anything you throw at it.
How The Automatic Maintenance Of The H2oLabs Water Works:
The 1000 distillation system model is very easy to maintain.
Drain the boiling chamber once a week by opening the drain valve located on the side of the unit. This will only take 2 minutes, but will prevent the boiler from taking too much water so you do not have to clean it too often.
Here are some special features of this product: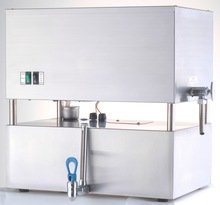 Hight capacity: Makes 8 gallons per day. It has 6 gallons in reserve.
Advanced technology: high distillation performance, low energy consumption. Standard
Stainless steel: 18-8 stainless steel, strong, durable and attractive.
This device also has a self-sterilization function.
It fills and turns on and off automatically as needed.
Easy to install.
It comes with a pre-filter cartridge and an activated carbon filter after the filter between the distiller and the tank.
Perfect for commercial use or large families.
Automatic: Automatic ignition when the tank is empty. It automatically fills the boiler, heats it up and distills it for continuous operation. It turns off automatically when the memory is full.
Specifications:
Output: 8 Gallons per Day (30 Liters);
Storage Capacity: 6 Gallons (24 Liters);
Depth (front to back) X 18.5″ (47 cm) Height;
Size: 18″ (46 cm) Wide (front) x 12″ (30 cm)
Weight: 33 lbs. (15 KG) N.W;
Shipping Weight 35 lbs. (16 KG);
Packaging: 22″ (56 cm) X 15″ (38 cm) X 21″ (54 cm);
Power Source: Standard 120V, 60Hz, 850 W;
Stainless Steel: Grade 304, 18/8 Stainless Steel.

Mini Classic
Pure Water Mini-Classic CT is from one of the most popular distilled water brands. It's a compact water vapor worktop that produces high purity distilled water from virtually any fresh water source.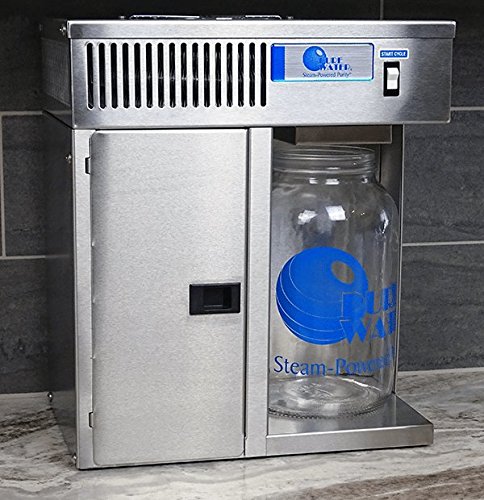 This unit does not require installation and is perfect for small families, apartment buildings and even mobile homes.
The mini-classic CT is an additional development of its cousin, the mini-classic II. But this comes with a better design and big improvements from the previous models.
Pure Water Mini-Classic CT Counter Top Distiller
Produces consistently high-purity vapor distilled water for drinking and cooking.
Easily sits on kitchen countertop.
No installation required.
Distilled water does not come in contact with plastic so no concerns over BPA poisoning.
Easy To Use.
Proudly made in USA.

Steam Pure
The SteamPure™ Countertop Water Distiller is a portable, compact device. It is small enough to fit on your counter or wherever you place it. It can be stored comfortably under most sinks or counters. You can keep it at home as a back up device. Or in a caravan or RV and enjoy the benefits of drinking fresh distilled water. Made of high quality stainless steel, designed and manufactured in the United States.
SteamPure 110V Countertop Water Distiller
SteamPure Counter Top Distiller 110V.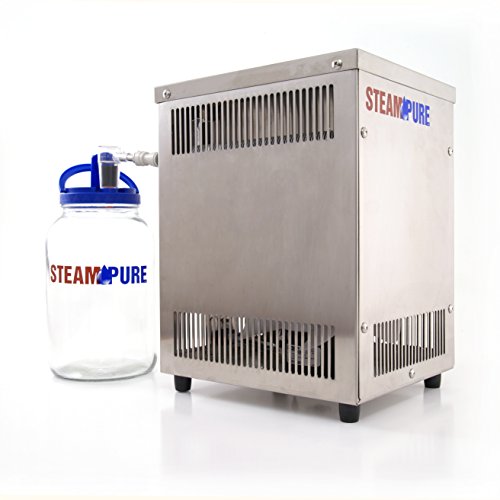 All made of stainless steel.
Works as a counter top distiller.
Has a steam sterilization option.
If there is a power cut, the distiller will continue to operate after the power is restored.
It comes with a glass filter and can filter out VOC's (volatile organic compounds).
Made in the USA.
Specifications:
Height: 13 inches. (33 cm)
Shipping Weight: 21 lbs. (9.5 kg)
Depth: 11 inches. (28 cm)
Width: 9.5 inches. (24 cm)
Machine Weight: 18 lbs. (8.2 kg)
Distilling Capacity: 3 liters every 4.5 hours
Watts: 700
Amps: 5.8

Distilled Water Brands, Which Is The Best?
One good thing to keep in mind is that you can count on these brands no matter where you are.
If you are in a foreign country, these are brands that you can buy and know that you can drink safely. As different and as complicated as these companies sound, water is still water and at the end of the day.
There are also substantial benefits of drinking alkaline water over what I wrote. (E.g. Read: Good or Bad? The Truth behind Alkaline Water Benefits).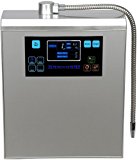 When it comes to machines my favorite is the Platinum Alkaline Water Ionizer Machine. It is the most durable, has the best features and comes with the best reviews of any water machine product I've seen.
Oh and the best part? It comes with a 'Forever Lifetime Warranty!
It can purify, distill and make your water alkaline.
You can specify your preferred level of pH between 2.0 and 12.0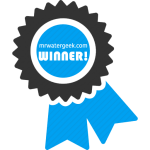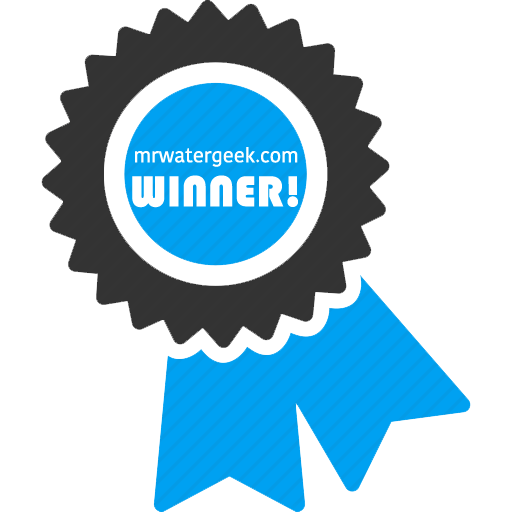 This alkaline water machine connects directly to your faucets as shown in the video above.
It is easy to install and configure from the box with almost no DIY or plumbing capabilities.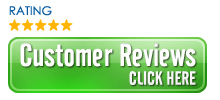 Oh and it's worth mentioning again that the Bawell Platinum machine is equipped with a "WARRANTY FOR LIFE".