Last Updated on December 18, 2019
The mobility scooter has been one of the biggest advances in mobility equipment in recent years.
To put it simply, using a mobility scooter has revolutionized the lives of many people who want to regain their independence. There are many things to keep in mind when choosing a mobility scooter, not just color.
This guide will give you the knowledge to help you make the best choice for the scooter that best suits your needs and circumstances.
Mobility Scooter Buying Guide
How Are You Going To Use Your Scooter?
This is the most important question that needs to be asked. You probably have a good idea of where you want to use your scooter.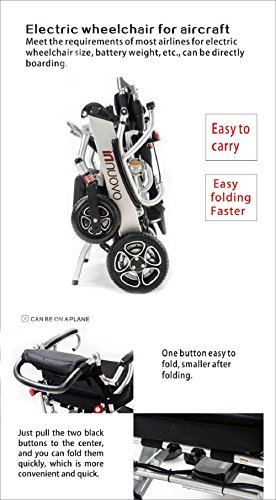 Knowing the answer to this will help you decide if the scooter should be portable.
Scooters are inherently heavy equipment containing large batteries, motors and axles. Portable scooters are designed to be smaller and lighter in weight. But most of them can be disassembled. This means that the lifting of the scooter in the trunk of a car is more manageable.
However, because portable scooters are designed for weight, they are often less comfortable than larger non-portable scooters.
For example, seats tend to have less padding and to be in a fixed position. In addition, portable scooters are smaller and have a lower ride height. This makes navigating through curbs and rough terrain more difficult.
So, if you do not need a portable scooter and really care about comfort, you are probably better off with a mid-size or luxury scooter.
Match The Scooter To Your Environment
You need to think about which type of places (roads, streets and locations) that your scooter will be used.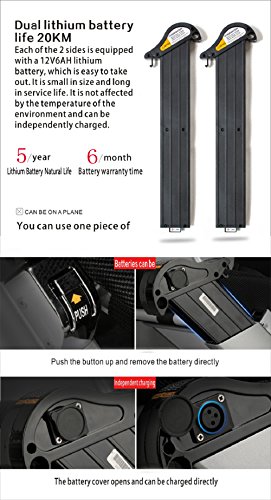 If you have to go over many curbs and there are many high curbs, then you have to go in search of a scooter with a reasonable ride height. This will allow you to climb curbs where necessary.
If you live in an area that is very mountainous, you should consider the effects on the speed and range of the scooter.
Most manufacturers specify a maximum slope that the scooter can support with the user's maximum weight configuration. This must not be exceeded.
Here some other key mobility issues that you need to consider:
If you keep going up and down, this will reduce the range you can get between charges of batteries. Obviously, the larger scooters will be able to cope with the steeper hills.
The other aspect of your environment is where you intend to store the scooter. Ideally, you should have a safe and watertight location near a feed point to recharge the scooter's batteries. A garage is perfect.
If you do not have external storage, you may need to bring the scooter into your home. To do this, you need to consider whether you need ramps to overcome the threshold of the door and the maximum width of the scooter that can fit in through the door.
You should also take into account the space available for the storage of the scooter and if this causes a safety issue (e.g. if you need to evacuate your house in the dark).
It is possible to leave the portable scooter in the trunk of the car and remove the battery for charging. This may be the best option if you have serious storage problems.
If you are outdoors, but have no permanent shelter, it is possible to use a shed or buy garage space. However, you must consider the need for a power source and the size of the scooter.
There are a number of specialty storage spaces made of metal that offer a high level of safety. However, the cost of installing a shed and power source must be carefully considered before purchasing.
Different Scooter Classes (UK)

Highway regulations in the United Kingdom define 3 types of 'invalid carriages' (I truly apologize for the terrible government wording and terminology.)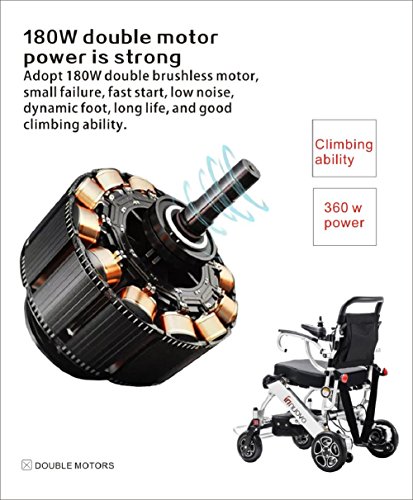 Manual wheelchairs (i.e. a wheelchair that is without an electric motor) = Class 1
Powered wheelchairs and scooters for pavement use with a maximum speed of 4mph = Class 2
Powered wheelchairs and scooters for use on the highway with a maximum speed of 8mph = Class 3
Mobility Scooter Controls
A finger or thumb switch on the handlebars is how most scooters operate. This sometimes has the name 'wig'. However, the wigs on larger scooters come with a longer reach. Some luxury scooters combine controls with your finger and thumb.
Mobility Scooter Batteries
All scooters are battery-powered vehicles that use two 12-volt batteries. The size of the batteries is directly proportional to the range and weight limit of the scooter.
The different output power of a battery is measured in ampere-hours (Ah). In general, the larger and heavier the batteries are, the greater the output capacity.
Small portable scooters usually have two 12Ah batteries, while luxury class 3 scooters can have up to 74Ah batteries.
While scooter batteries might seem difficult to install, they are actually quite simple. In most cases, the wires are color coded and connected only with a bolt.
How To Pick Mobility Scooter Wheels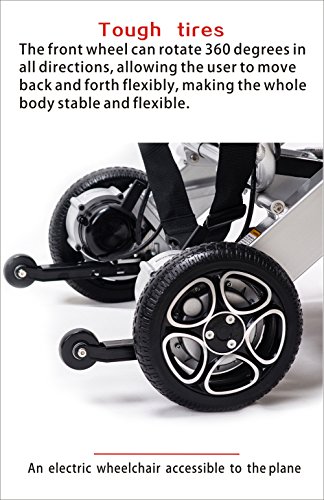 Scooters typically come with either 3 or 4 wheels. On some 4-wheel versions, the two front wheels are close together, making them ride similar to a 3-wheel scooter.
Although the number of wheels does not affect the performance of the scooter, it does affect maneuverability.
3-wheel scooters have a much tighter turning radius but can be easier to drive in narrow spaces (e.g. a supermarket). The 4-wheel scooter needs a wider turning radius and may require you to invest more to turn in a specific space.
The number of wheels can also affect the stability of the scooter, especially if you drive sharp turns or maneuver on slopes. However, under normal conditions and with careful driving, 3-wheel scooters are safe and stable.
Deciding the Right Mobility Scooter Seat
Sitting is one of the most important aspects as it is important that you sit comfortably and with a correct posture.
The characteristics of the seat and level of comfort can vary greatly between models. The basic seat will comprise of a cushioned base and backrest and will normally have adjustable armrests in width.
Larger scooters have a so-called "Captain's Seat", which is bigger adjustable and equipped with headrests. Most scooter seats can be rotated 90°, 180° or 360° to make getting in and out easier. The arms are also normally raised to allow for transition to the sides when needed.
The most important seat settings are the following:
Seat Height: This feature is normally available on all new scooters and is easy to adjust.
Seating Position: The forward slider is typically available in mid-size and above, and may increase legroom available to the user.
Tilt angle of the seat: This function is normally only available with captain's seats.
Headrest height and angle: This feature is normally only available with captain's seats.
Operating a Mobility Scooter
Scooters are typically operated with a key ignition.

Once the key is removed, it is not possible to drive the scooter. However, it is possible to easily decouple the parking brake and therefore you must insure the scooter with insurance before leaving it unattended outside a store.
All scooter keys are usually delivered in pairs, just in case one gets lost. However, if you need replacement keys, these can be requested at your local showroom.
Getting The Right Brakes
The brakes of an mobility scooter are electromagnetic and stay on until you press the wig to drive the scooter.
The brake is connected and acts on the engine of the scooter and not on the wheels, as is the case for example in a car.
As soon as you release the wig, the brake is applied and the scooter slows down and stops.
All scooters have a freewheel lever that separates the engine and thus the brake.
This allows you to manually push the roller to the desired location.
However, you must ensure that the engine is reconnected before you get on the scooter, because without the brakes, the scooter can very easily continue to roll.
Some of the larger scooters have an emergency brake that is similar to a brake on a bicycle, with a lever attached to the handlebar.
This acts on the rear wheels to decelerate the scooter and is provided when the electromagnetic brakes fail.
But a brake failure is very rare and most scooters are equipped with fail-safe systems that cut off the performance of the scooter and operate the brake in the event of problems.
Portable Mobility Scooters

SmartScoot Mobility Scooter
SmartScoot is an innovative scooter, easy to use, lightweight and foldable for people who lead an active lifestyle, but sometimes need a little help to get around. Whether in grocery stores, shopping malls, parks, at home or on vacation, SmartScoot makes these trips easier. 
Its key features include: innovative Fold n Lock™ technology. This means that the scooter easily folds up and collapses in seconds.
One of the key benefits of SmartScoot is that it easily adapts to most luggage compartments and all SUVs and vans.
Features:
Durable and Lightweight Construction – SmartScoot is full of stainless steel that gives it strength and durability. But weighs under 40 pounds due to its unique design.
To make it easier to lift the scooter, simply remove the seat and battery and the weight is reduced to 27 pounds.
Made for comfort and stability With a fully adjustable steering column, seat, backrest and rear wheels, the SmartScoot offers maximum comfort and stability for those up to 300 lbs.
Extended Battery Life SmartScoot is powered by a sophisticated, removable, rechargeable lithium-ion battery that can travel up to 12 miles on a single charge.
Light below 40 lbs. Easy to bend, fold and no tools needed.
Maximum Performance SmartScoot includes a forward and reverse mode, low, medium and high speed settings, and a battery charge indicator.
Its weather-resistant front-wheel drive has a disc brake and a parking brake.
The headlight and the LED horn makes driving safer and easier.
Lightweight stainless steel frame and corrosion resistant.
Rechargeable lithium-ion battery, durable and lasts up to 12 miles.
Easily breaks into 3 sections with the lightest section of 27 lbs.
You don't need extra tools to make it portable.
WEIGHT CAPACITY: 300 lbs.
Folding Mobility Scooters For Sale
Innuovo 5513A Mobility Scooter
The sturdy design of the Innuovo 5513A for stable and safe scooter riding with a FDA seal. It is practical and portable which makes it easy for air travel.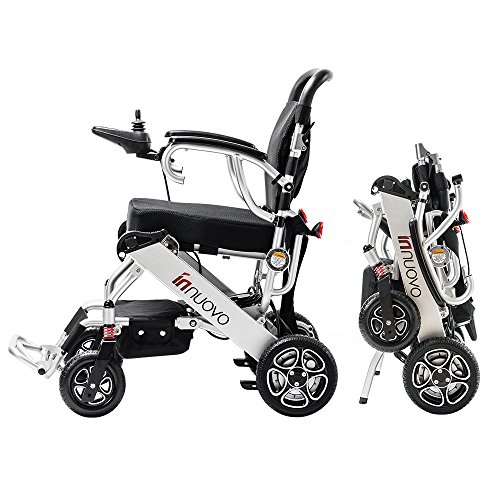 Comes with the unique washable design of the seat, effectively prevents scabbing. It protects the caudal vertebra, the lumbar vertebra and the cervical neck.
Equipped with dual lithium battery, maximum 12.5 miles per full charge. Sufficient performance ensures that there are wide range of activities available.
Military design.
Features
Warranty: FBA service comes with quality assured after-sales service with free lifelong replacement of accessory warranty (check availability).
SAFETY FEATURES: Built into this wheelchair is a number of important safety features. Including joystick, more stable rear wheels, super stable footrest and very durable construction. Not only is it easy to use but also extremely reliable, but it protects you even in the most demanding situations.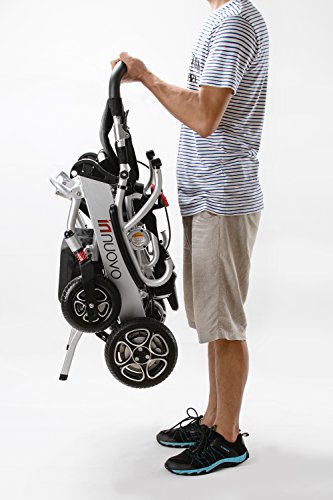 EASY TO USE – Comes with a durable design joystick. So you have a free hand to stop fast. It also has an anti-slip design that keeps its power wheelchair very stable.
VERY LIGHT – Extremely easy to load this wheelchair into your vehicle for transport or storage.
MORE STABLE AND COMFORTABLE – This is thanks to the front wheel flap. It has a foldable footrest that works well for years of everyday use.
LIFETIME QUALITY ASSURANCE – ensures that this quickly becomes your preferred and perfect purchase for air travel or cruises.
Standard equipped with safety belt and anti-tip. Equipped with 2 batteries, anyone can travel 6.25 miles with full charge, two by 12.5 miles.
Measurements and Specificaitons
Overall Dimensions: 35.4*23.6*34.6"
Seat Height: 19.6"
The Seat Width is 18.9"
Seat Depth: 16.1"
Arm Height: 8.3"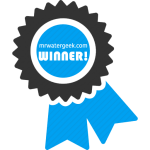 Seatback Height: 16.5"
Wheelchair Weight: 19.8kg without battery
Maximum Speed: 4.5km/h
Weight Capacity: 295 lbs
Motor Type: 24V/200W*2
Lithium Battery Type: 24V/6AH*2
Max Output Current of Controller: 35A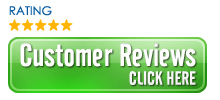 Max Output Current of Charger: 2A
Front Wheel: Solid tire, Outside size of 7"
Rear Wheel: Solid tire, Outside size of 9"
Slope Capacity:between 6 and 8 degree.
WEIGHT CAPACITY: 295 lbs.
The BIGGEST Mistake To Avoid: Weight Capacity

You must ensure that the characteristics of the chosen scooter meet your specific requirements. Take these features into account in relation to their particular circumstances.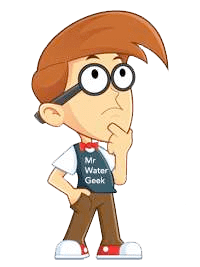 A good example would be if you have back problems you should consider a scooter with suspension.
One of the most important factors is more of a personal nature: its weight.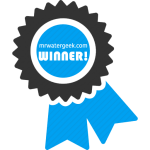 This is an important consideration when looking at scooters. As you will expect, the larger the scooter, the greater its maximum weight.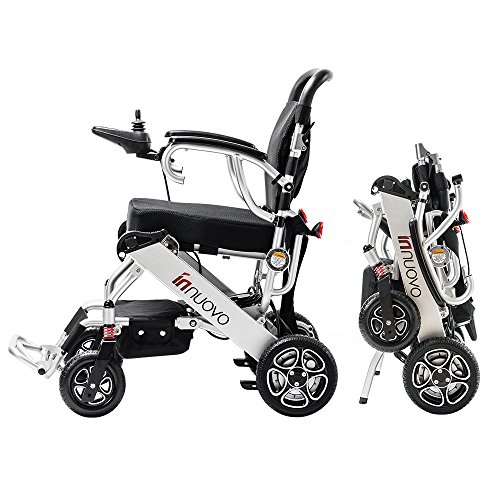 Each scooter carries a maximum weight limit for the user. It is important to check that it is within the specified maximum weight as this invalidates the warranty and significantly reduces the life of the scooter.
If you feel that your weight may fluctuate, you should be careful and choose a scooter that gives you the flexibility you need in case you gain weight.